Cheese Crostini Is Easy and Delicious Appetizer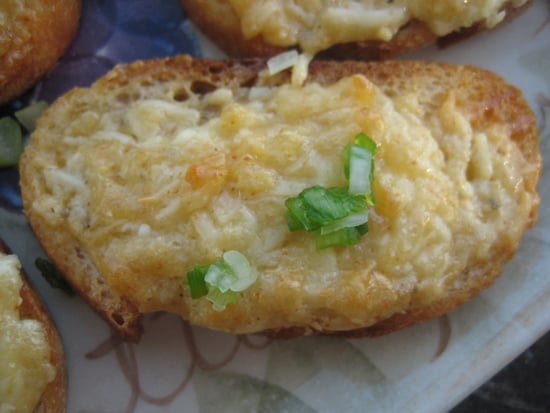 If you've ever been to one of my parties, you know that I love crostini. They're my favorite appetizer and have made an appearance at virtually every event I've ever hosted. Crostini are crisp toasts topped with vegetables, meat, or cheese. I enjoy crostini because there's an endless variety of topping options; basically you can put whatever you want on them!
Although I've never come across a crostini I didn't like, I recently tasted the most sublimely simple, insanely scrumptious cheese crostini. My cousin served these heavenly bites — a combination of Parmesan, blue cheese, and garlic — at a dinner party. Don't be afraid of the blue cheese, the Parmesan cuts the pungency. To check out the recipe,
.