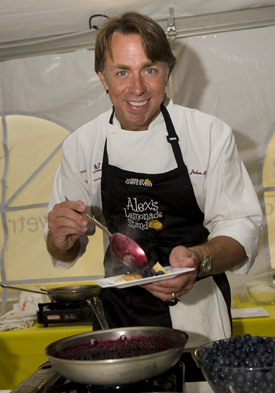 What's Louisiana-based chef
John Besh
been up to these days, and where are his favorite places to hit up for
Mardi Gras
?
Slashfood
met up with Besh at the
South Beach Wine & Food Festival
, where the star restaurateur was able to field a number of questions asked by fans over Twitter.
Besh sets the record straight on the best Louisiana hot sauce, his favorite place to eat red beans and rice, and the New Orleans dish that's always topped his list — along with some tips for culinary graduates and aspiring chefs. Head over to Slashfood to learn more about John Besh's New Orleans.