I'm a bit of a soup fiend, so I devour it year round, even when temperatures spike. My secret? Instead of tucking in to a piping hot brothy bowl, I turn to luxuriously creamy chilled soups in warm weather, which provide the needed internal air conditioning. Additionally, all of these cool creations can be made ahead (excluding garnish) and enjoyed throughout the week; as an added bonus, in many cases the flavors bloom and mellow when sent to the fridge to chill out overnight.
No-Cook Avocado and Corn Soup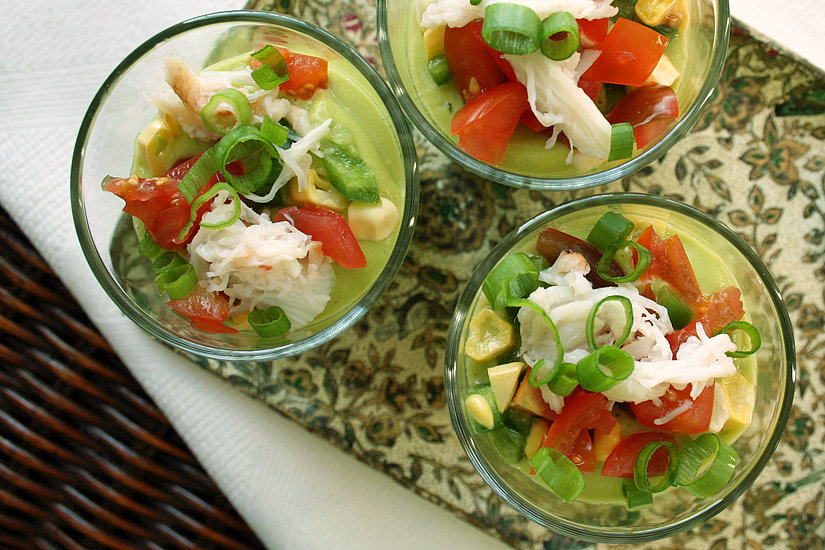 This creamy crab-topped avocado soup [1] can easily be adapted for vegans by omitting the briny crab garnish, making it a versatile dinner party appetizer.
Julia Child's Potage Parmentier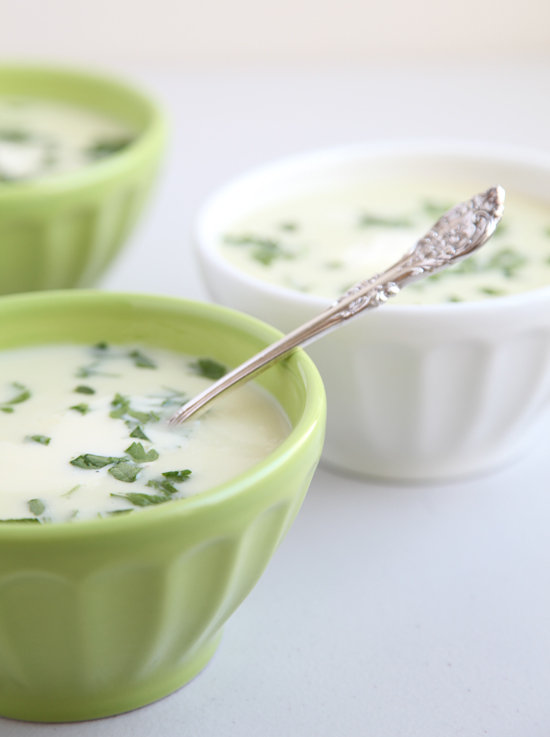 This potato leek soup [2], from the grande dame of French cookery, may be enjoyed hot or chilled down, à la vichyssoise, with the addition of an extra pinch of salt and splash of cream, since flavors are muted when chilled.
Classic Gazpacho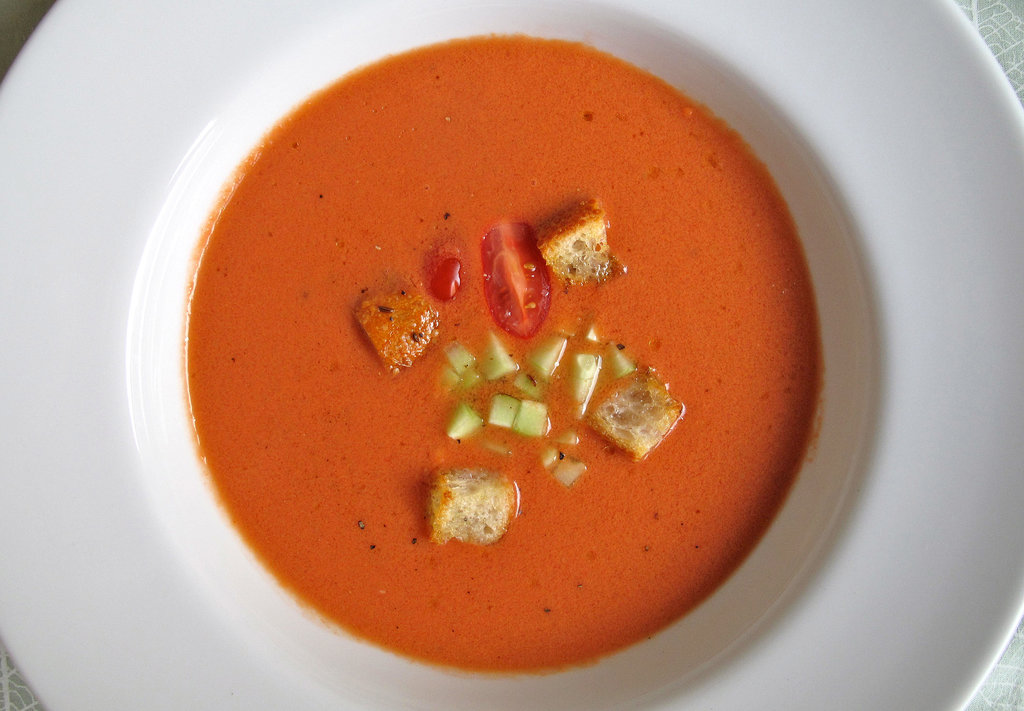 Try this nuanced take on classic Spanish gazpacho [3] from lauded chef José Andrés. Bonus: leftovers can be transformed into a superlative bloody mary [4], with the addition of 3 simple ingredients (hint, one is vodka).
White Gazpacho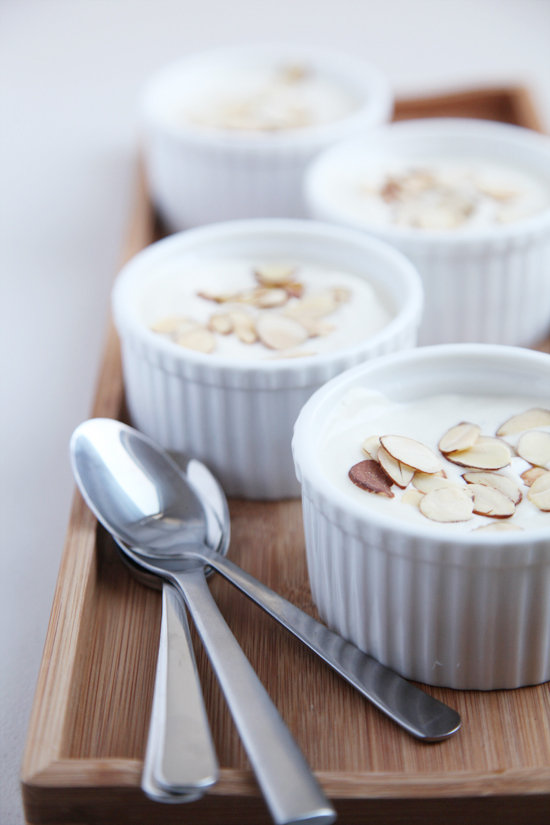 Have you tried tomato-based gazpacho's creamy cousin, white gazpacho [5]? If not, hustle to the kitchen pronto, this creamy almond and garlic based soup is worth trying at least once.
Cucumber Avocado Soup
Pair lush, buttery avocado with crisp cukes for a creamy, green soup [6] that you'll want to make time and time again.
Chilled Corn Soup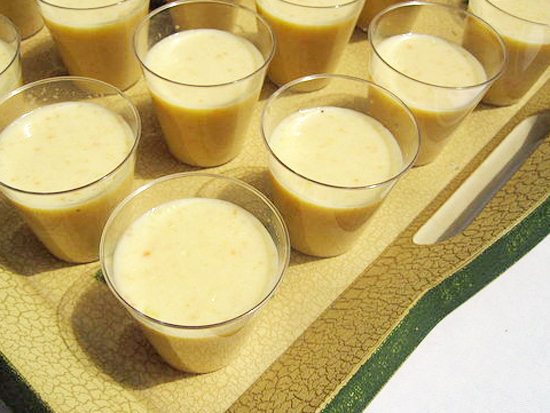 Make a big batch of chilled corn soup [7] with the last of Summer's sweet corn, and enjoy it throughout the week. Alternatively, portion it out into shooters for a low fuss, yet elegant, make-ahead dinner party appetizer.
Watermelon-Blueberry Gazpacho
Watermelon and blueberries might seem like an odd ingredients to star in a savory-leaning soup, but these juicy Summer fruits whirl up into a bright pink gazpacho that's absolutely worth making before their season ends. Watch the video to see how it's done, and then print out the recipe [8].
Cucumber-Mint Yogurt Soup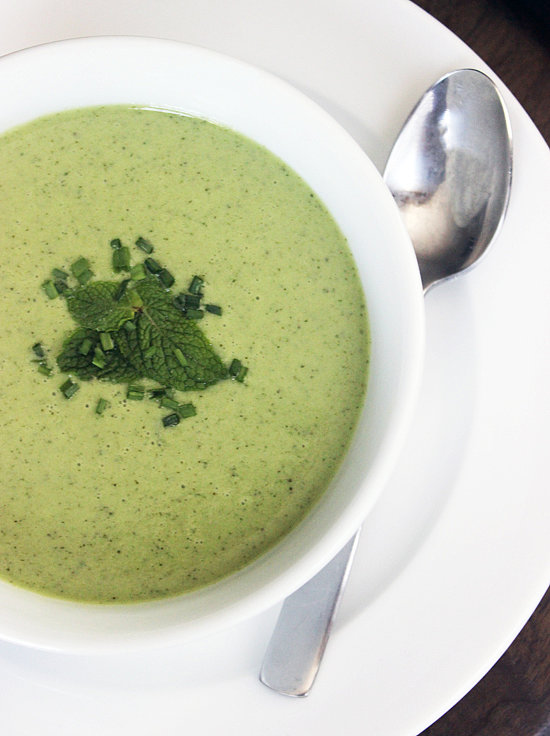 For a taste of the luxe Canyon Ranch Spa, try this refreshing, creamy cucumber-yogurt soup [9] that comes straight from their menu.
Southeast Asian Gazpacho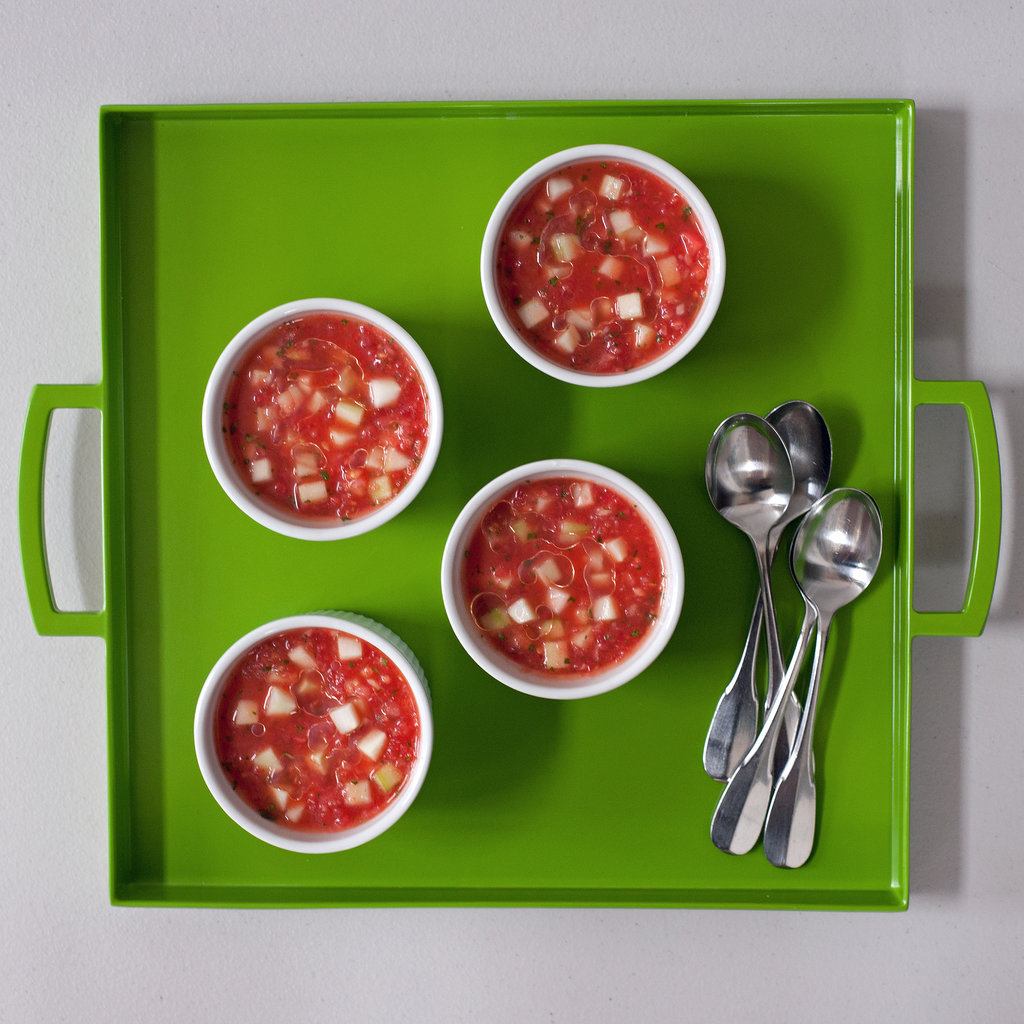 Add a dose of Southeast Asian flair [10] to this classic Spanish soup by introducing Thai basil, cilantro, ginger, and rice wine vinegar to the mix.