Chocolate: the solution to almost all problems. It makes us happy when we're sad, it tastes good paired with pretty much everything, and there are so many iterations of it that it's nearly impossible not to find at least one version that doesn't appeal to your personal palate. We've rounded up some of our favorite chocolate desserts to help you get your chocolate fix.
Photos: Anna Monette Roberts and POPSUGAR Studios
Salted Fudge Brownies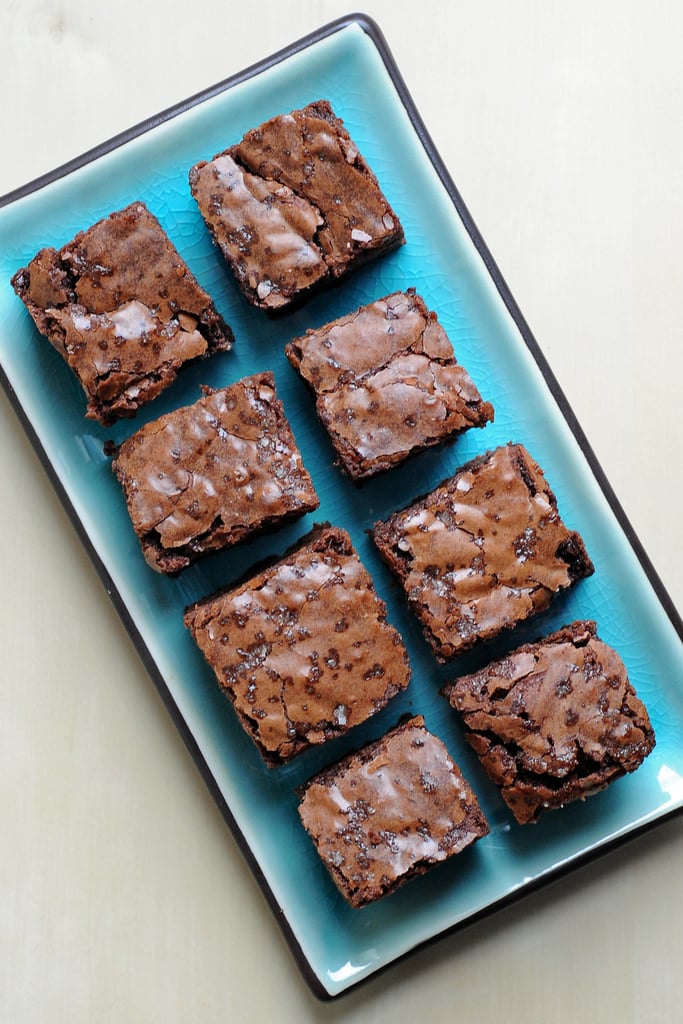 Salty and ultradense, these dark and decadent fudge brownies [1] are our be-all and end-all recipe for the classic treat.
Dark Chocolate Truffles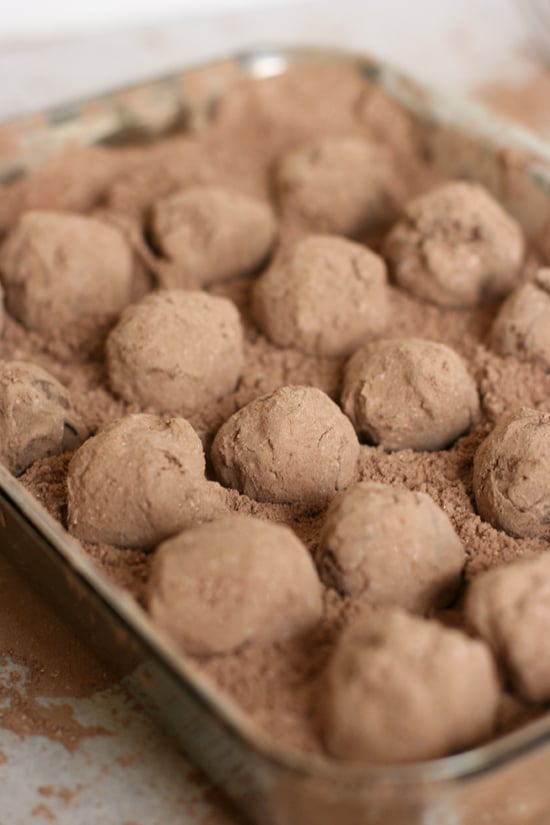 Go the extra mile and make your own chocolate truffles [2] rather than picking up a box of chocolates at the store.
Dunkin' Donuts Salted Caramel Hot Chocolate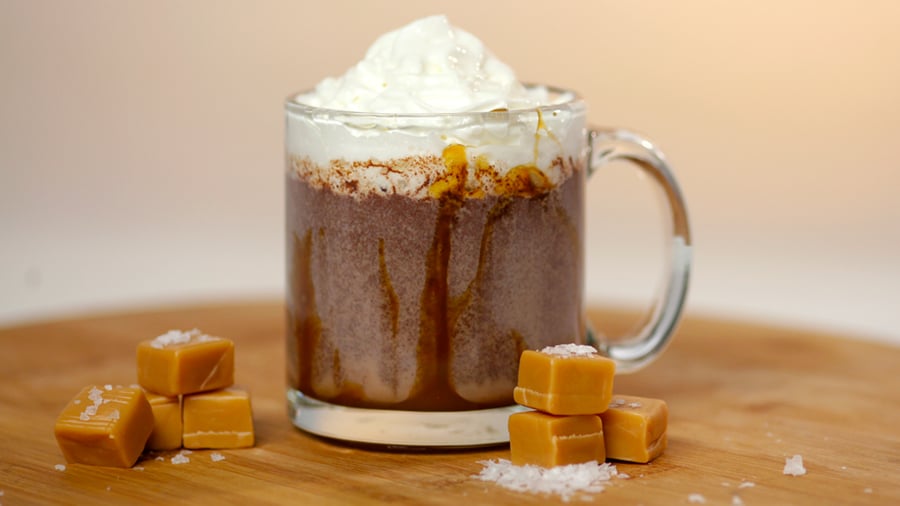 Take your love for hot cocoa to the next level with our take on Dunkin' Donuts salted caramel hot chocolate [3].
Chocolate Icebox Cake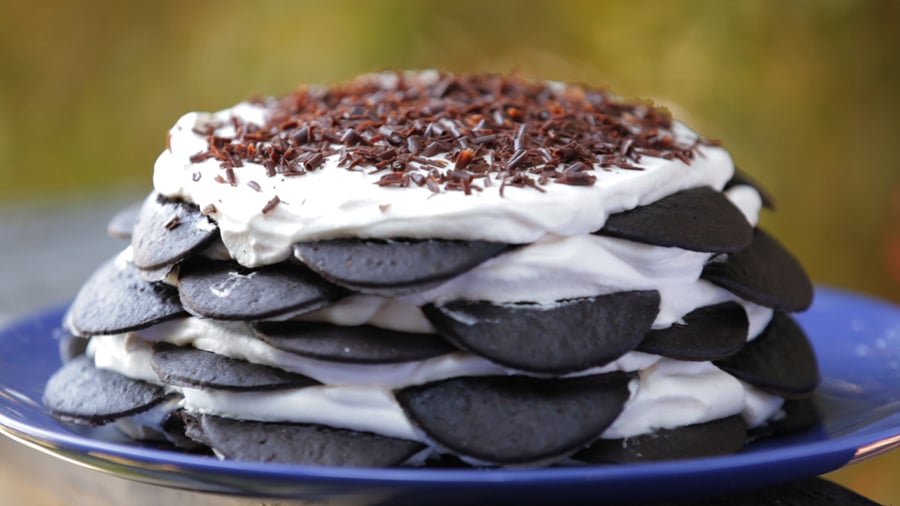 No-bake cakes are perfect for warmer weather, and this airy chocolate icebox cake [4] is a quick and easy dessert option, good for any gathering.
Double Chocolate Cupcakes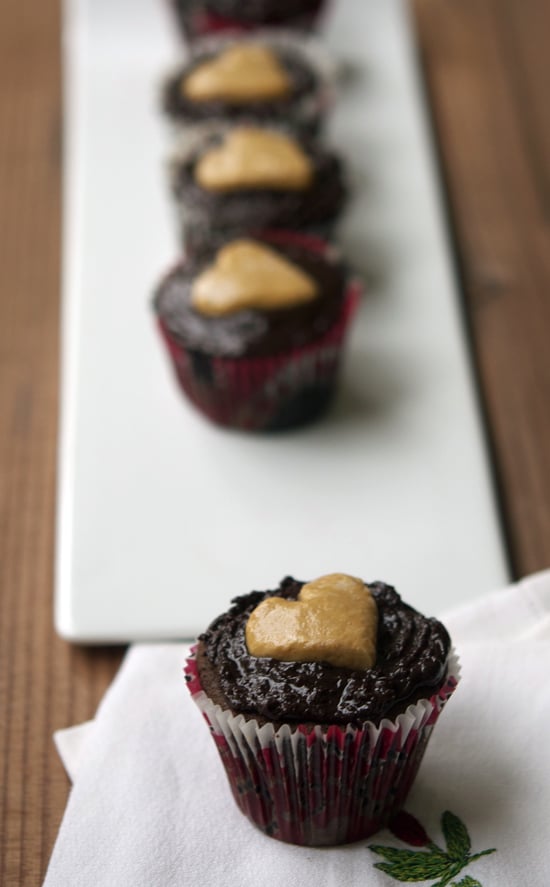 A creamy peanut butter center gives these double chocolate cupcakes [5] heart.
Chocolate-Covered Almond Matzo Toffee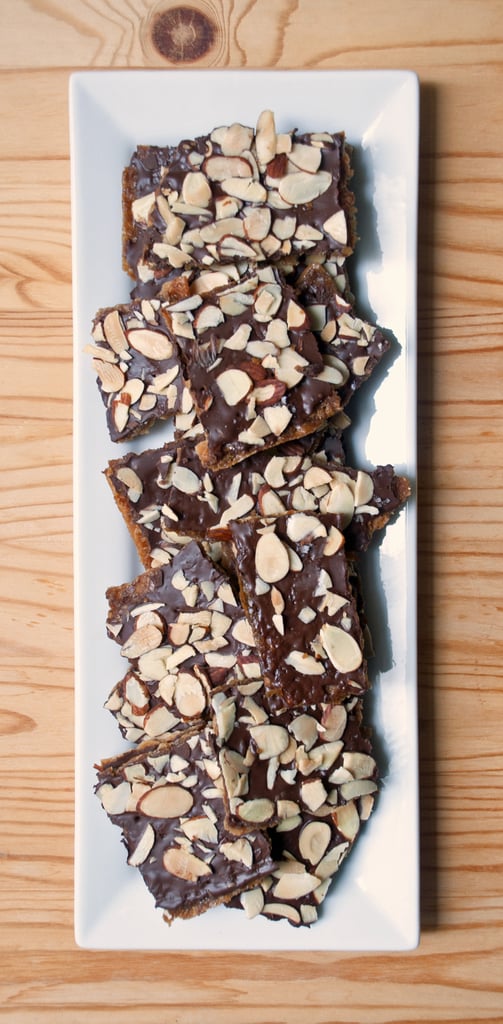 Chocolate-covered almond matzo toffee [6] is salty, sweet, nutty, and crunchy. Try one piece and you'll be reaching for another. And another.
Cookie Dough Confetti Brownie Cake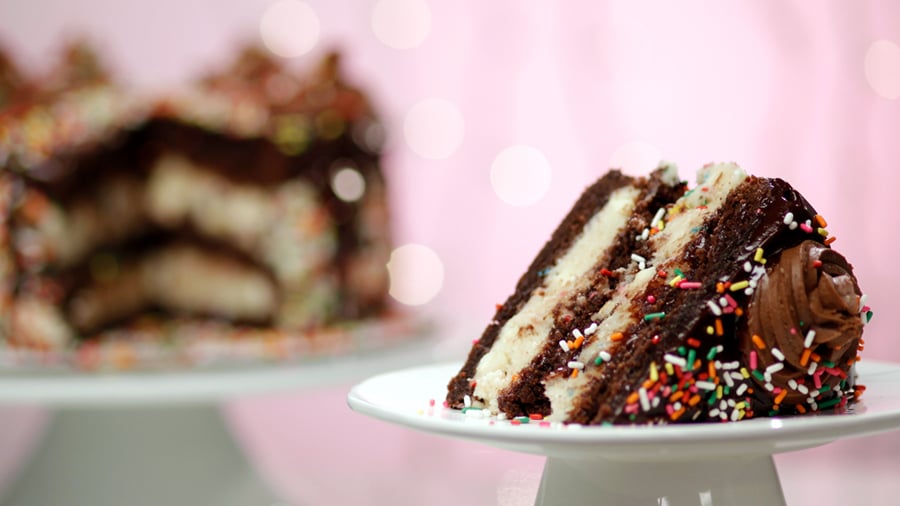 Brace yourself: this epic layer cake [7] combines cookie dough, brownies, chocolate frosting, and confetti cake.
Triple Chocolate Bread Bites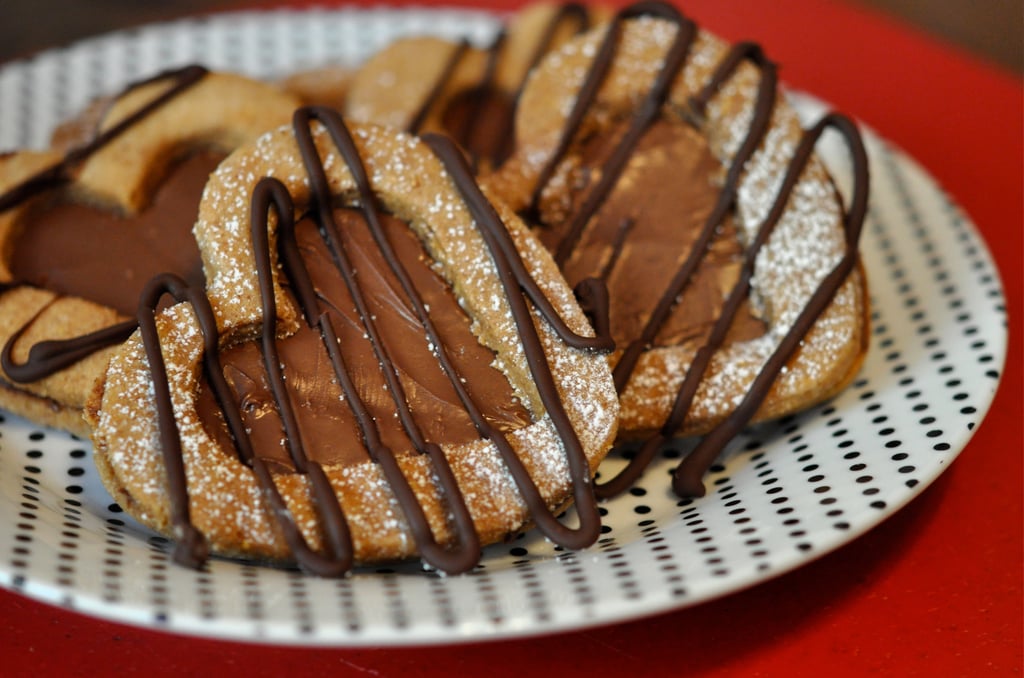 If you're as addicted to Nutella as we are, then these cookies filled with the hazelnut spread [8] are the ones for you.
Chocolate-Covered Bacon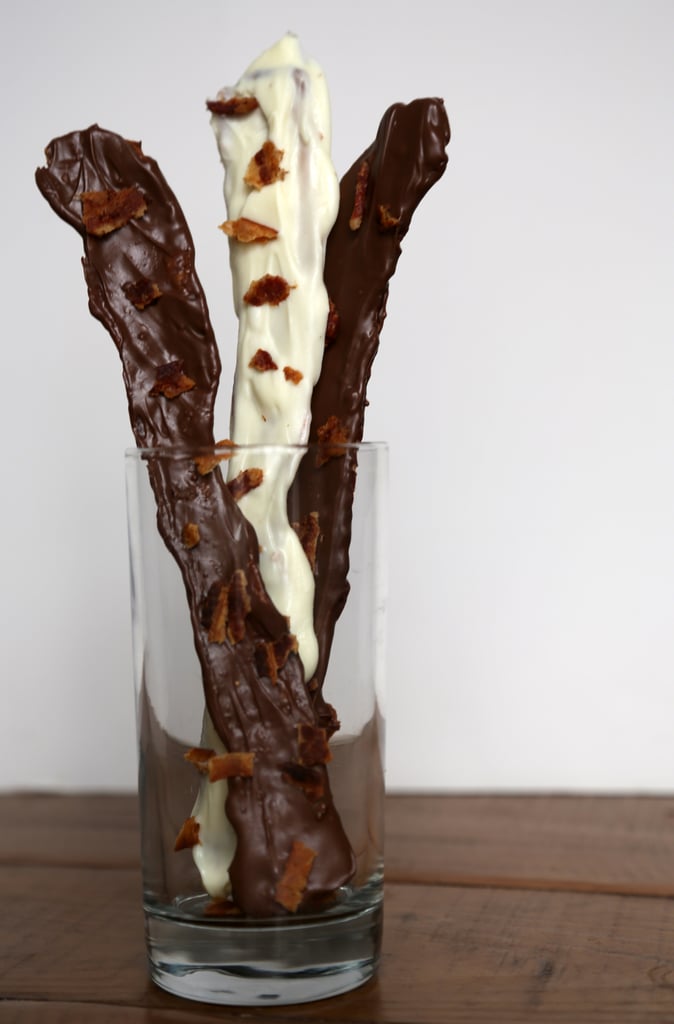 Chocolate-covered bacon [9]: sounds weird, tastes great.
Magic Chocolate Cake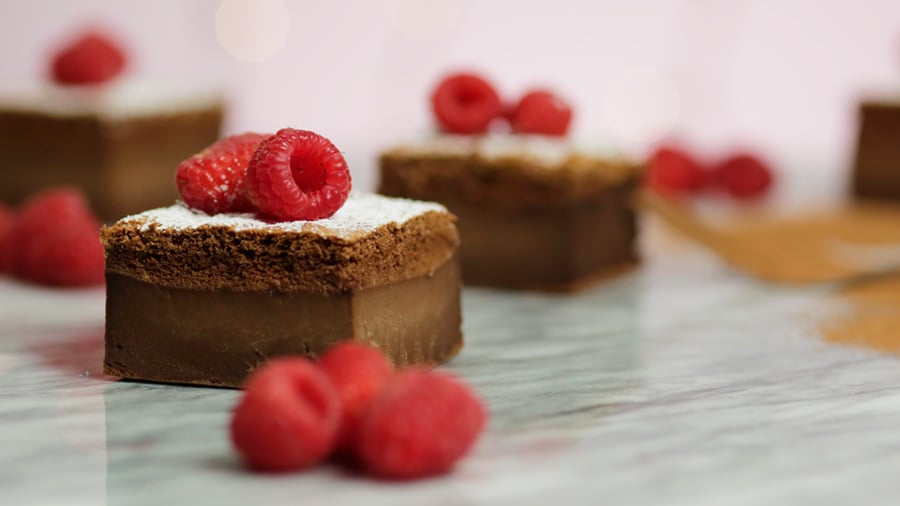 This decadent multilayered cake [10] will cast an enchantment on your taste buds.
Salted Chocolate Fudge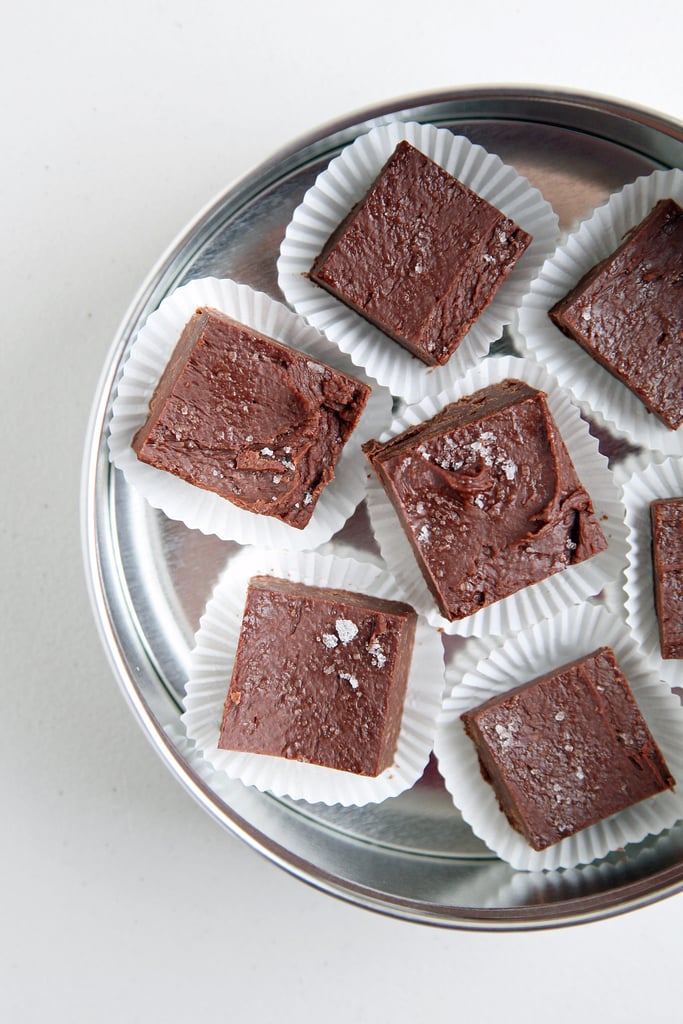 Most chocolate fudge [11] recipes are temperamental and tricky to make, but not this easy, lazy-girl's take on the sweet.
Chocolate Cake With Chocolate Buttercream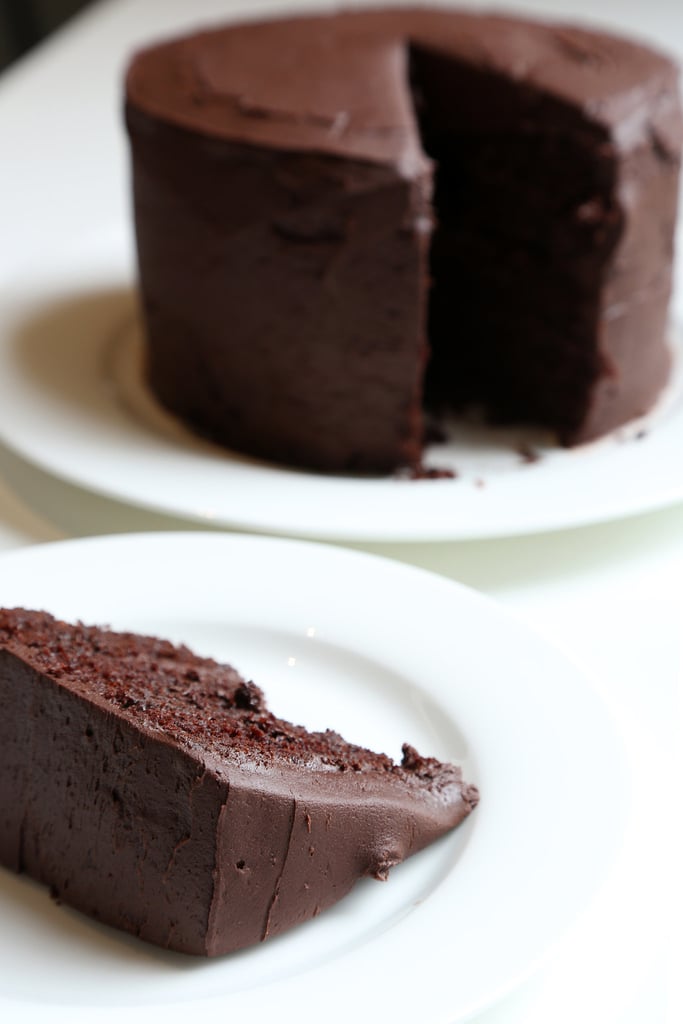 There's nothing like a thick slice of old-fashioned chocolate cake [12].
Chocolate Pretzel Beer Toffee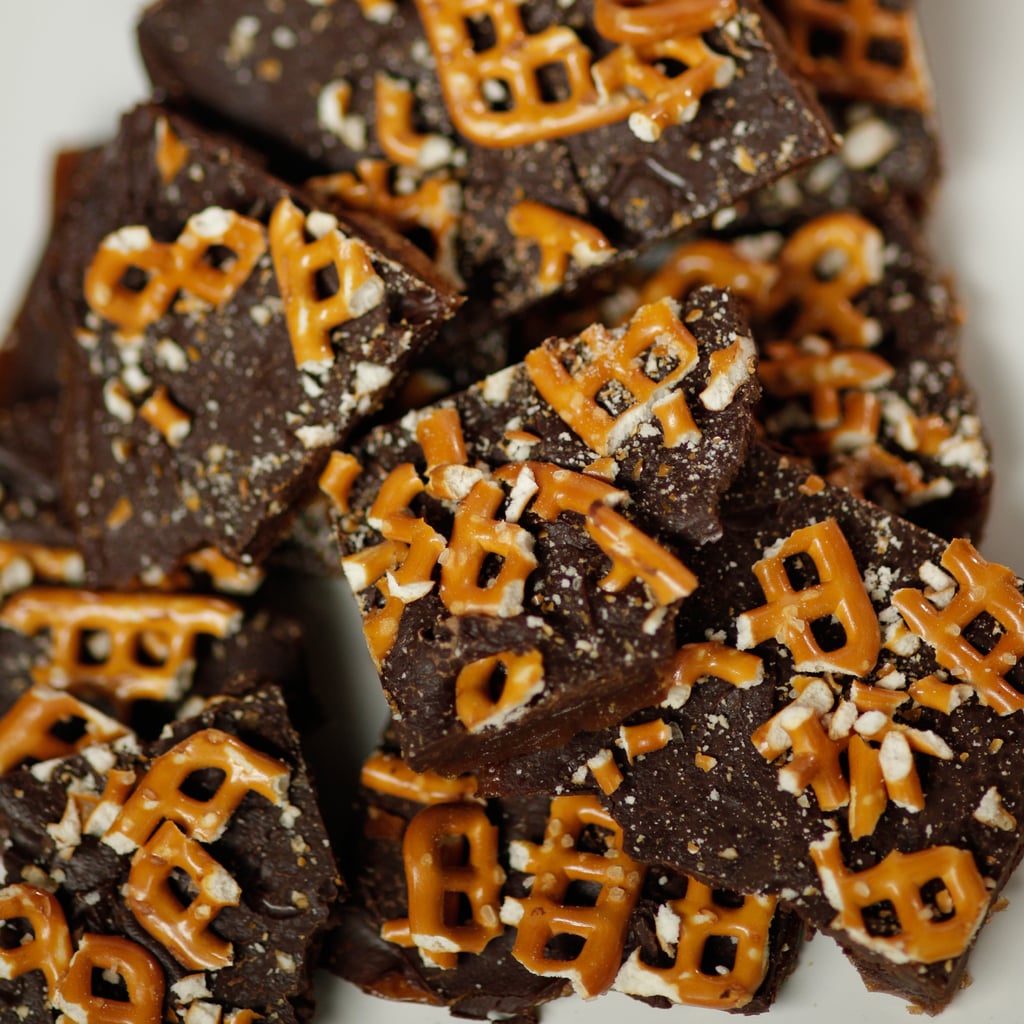 Chocolate pretzel toffee [13] is made with a delicious special ingredient: beer!
Chocolate Ice Cream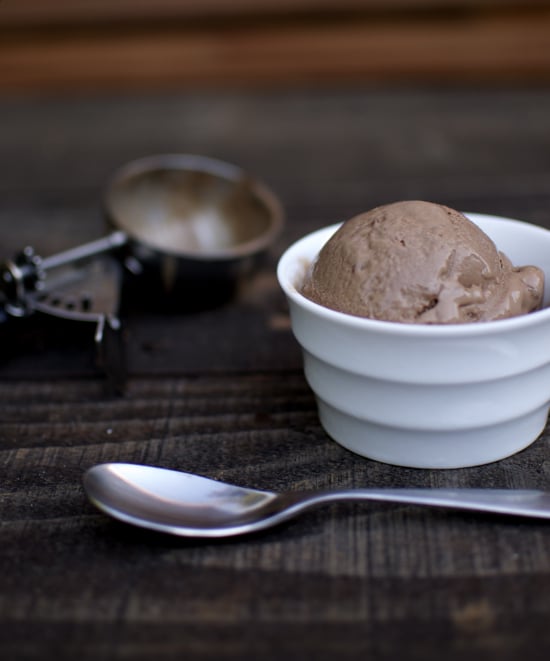 You can't go wrong with a scoop of creamy, rich chocolate ice cream [14].
Brown Butter Blondies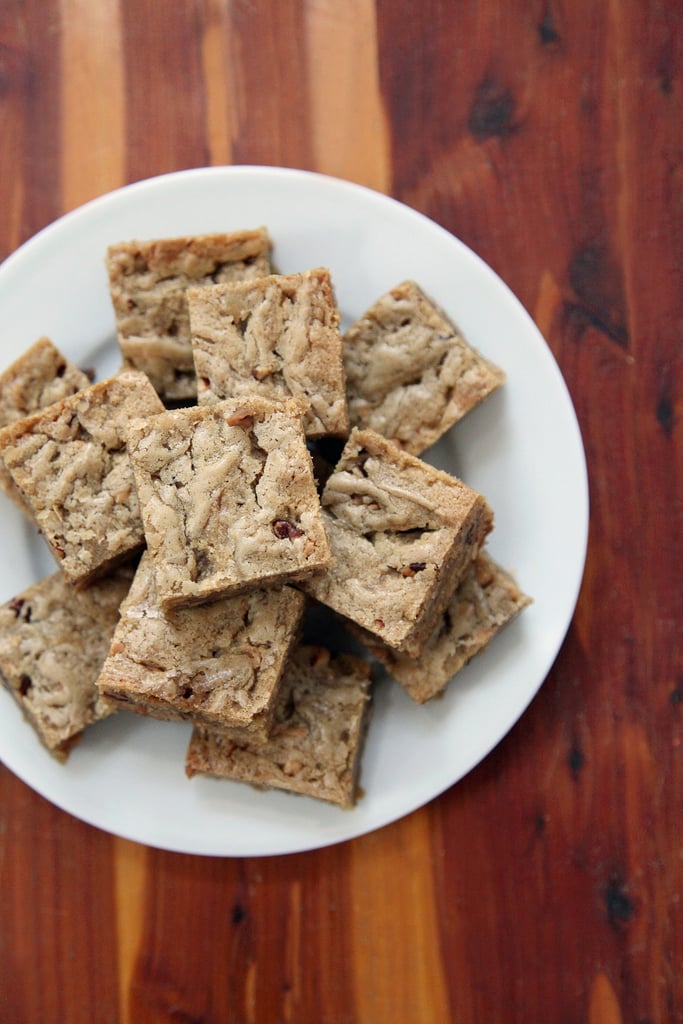 Even if you're ambivalent about white chocolate, don't discount these blondies studded with blonde chocolate [15]. Blonde chocolate (aka caramelized white chocolate) is nuttier, tastes less sweet, and packs a salty punch.
Chocolate Chip Cookie Cake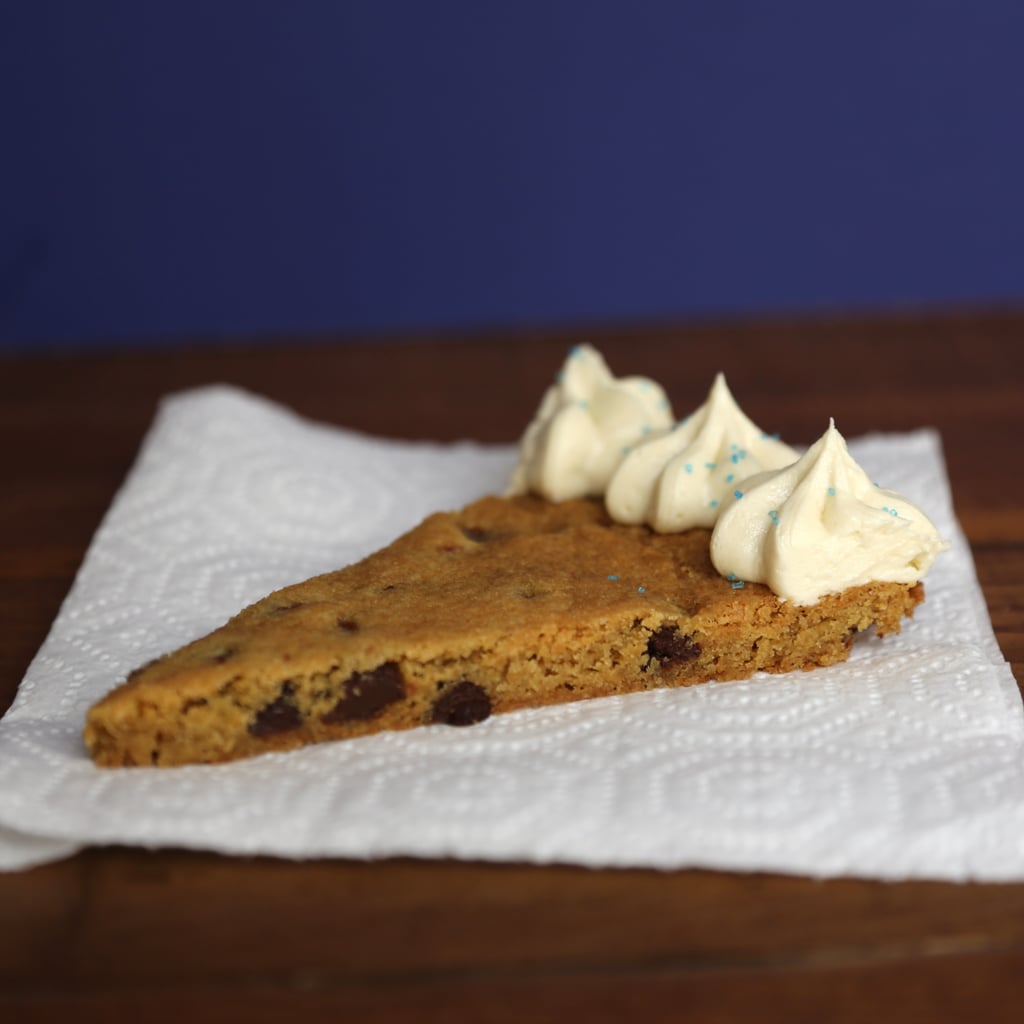 A chocolate chip cookie cake [16] that melts in your mouth is perfect for any special occasion, or just because. (Treat yo'self!)
Molten Chocolate Cakes With Caramel Sauce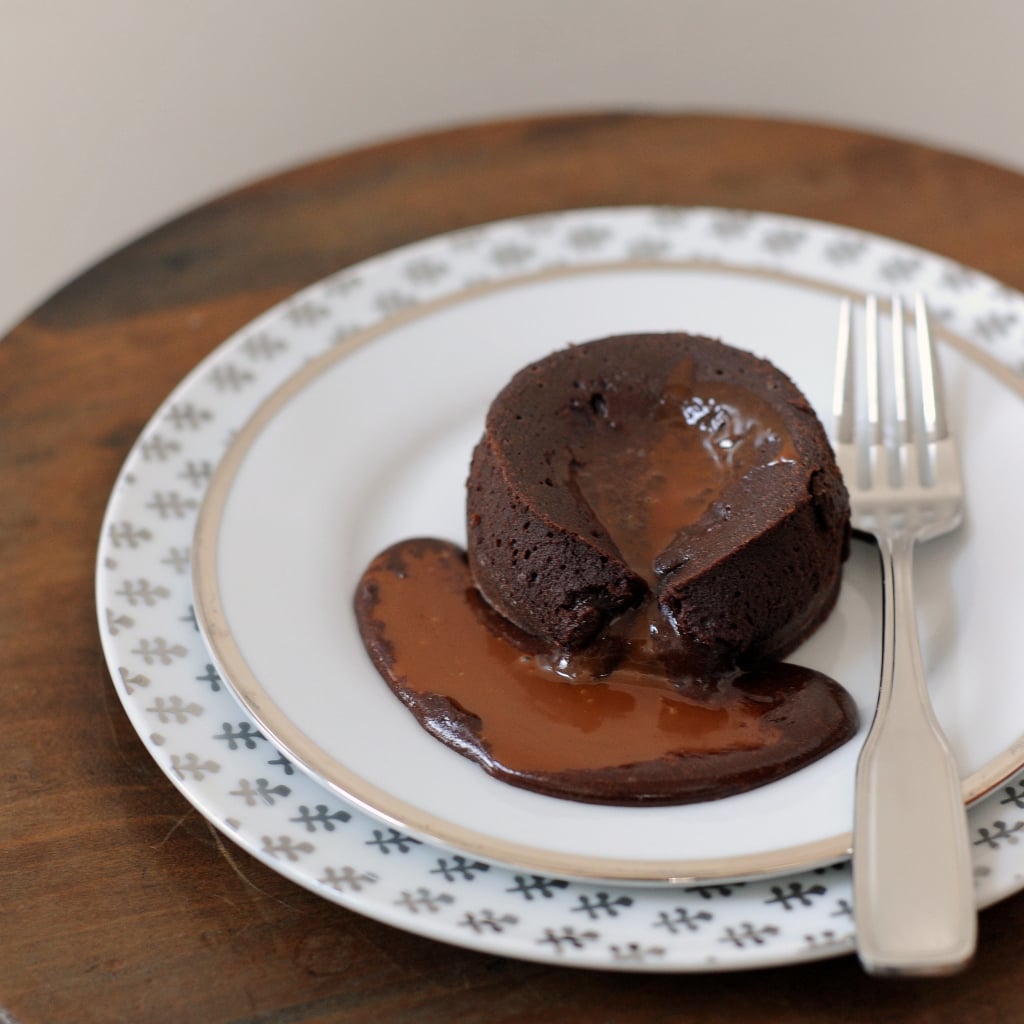 These oozing molten chocolate cakes [17] are like an excuse to eat cake batter in polite company.
Homemade Hostess Cupcakes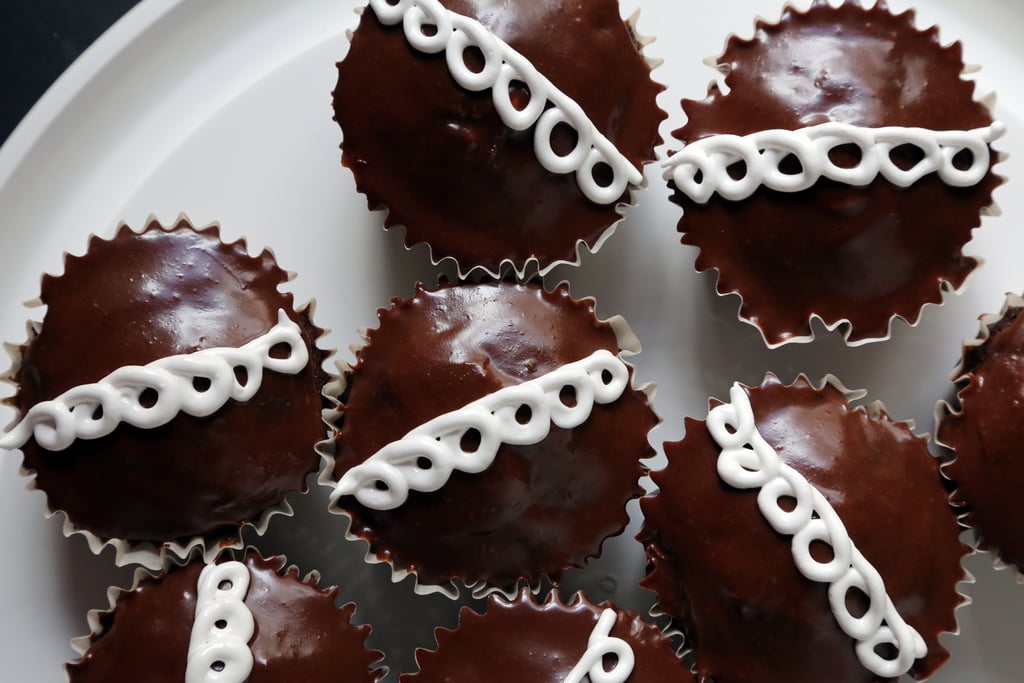 If you're feeling nostalgic for the good old brown-bag lunch dessert days, whip up your very own homemade Hostess cupcakes [18]. They're even tastier than the original.
Reine de Saba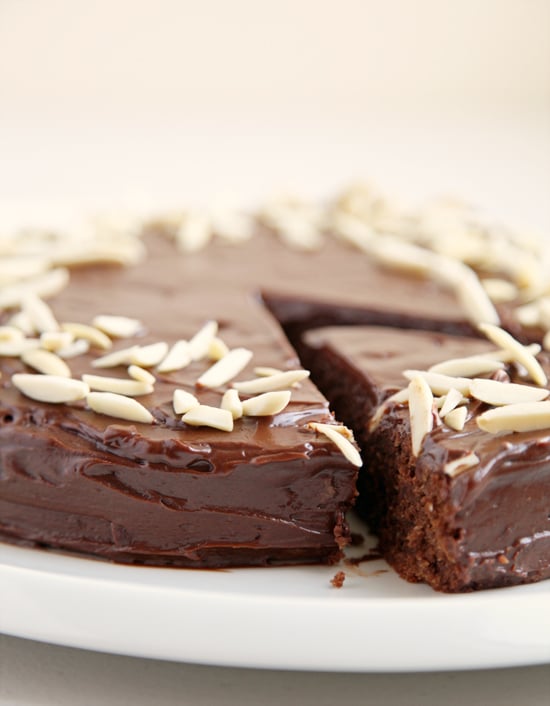 This chocolate cake [19], named after the Queen of Sheba, is truly fit for royalty.
Peanut Butter and Chocolate Pudding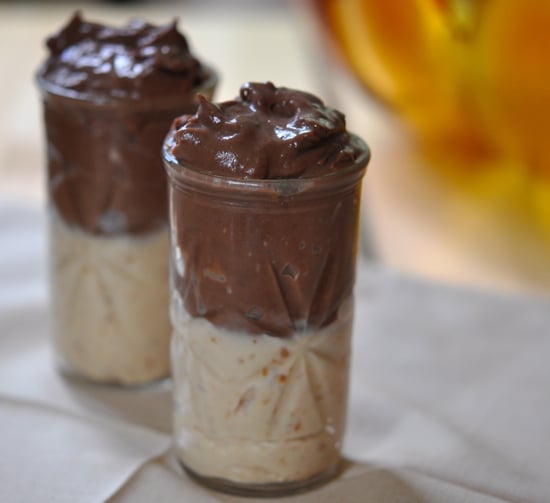 Pudding is a great dessert for entertaining because it must be made in advance. This version that layers classic chocolate pudding with creamy peanut butter pudding [20] is sure to please party guests.
Pop Rocks Chocolate Bark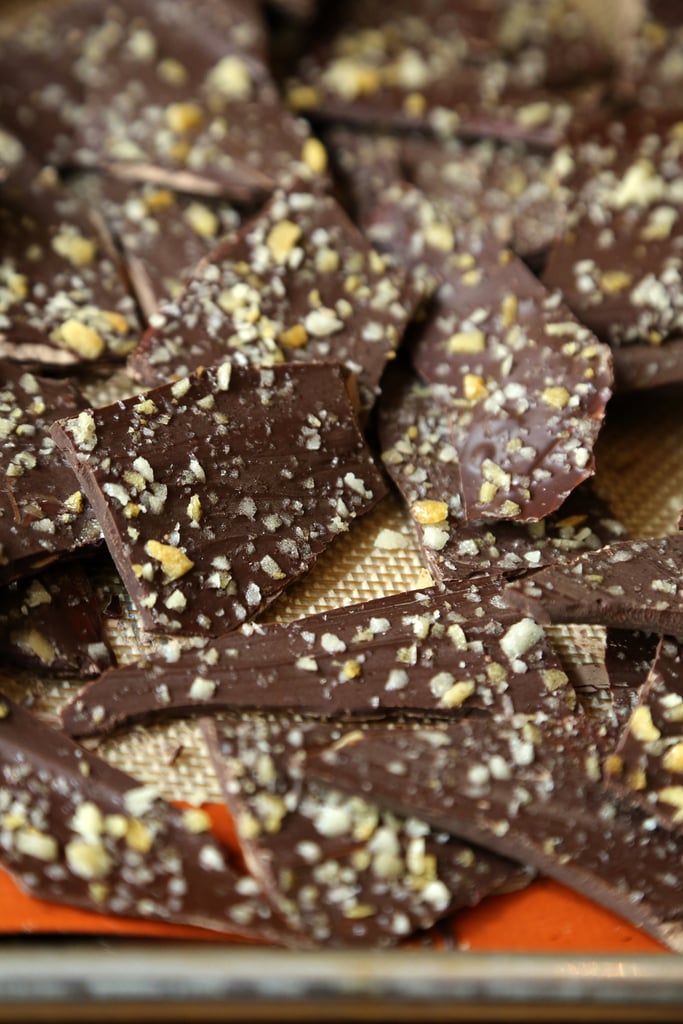 A judicious sprinkling of popping candy gives this chocolate bark recipe [21] a fun and fizzy quality.
White Chocolate Truffles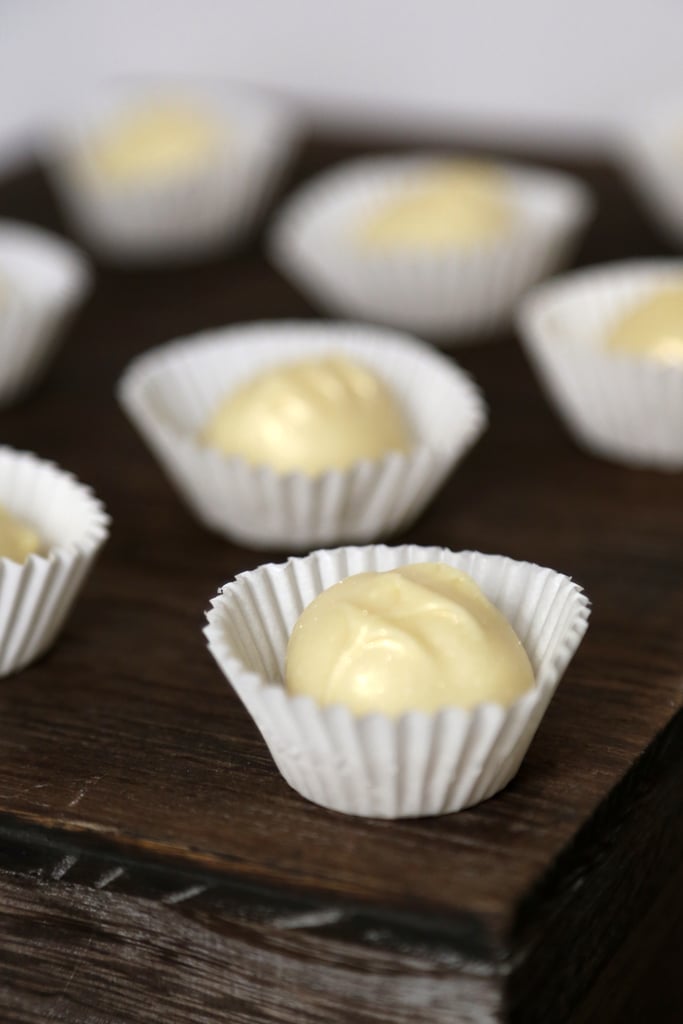 For a change of pace, cook up these creamy white chocolate truffles [22].
S'mores Snack Mix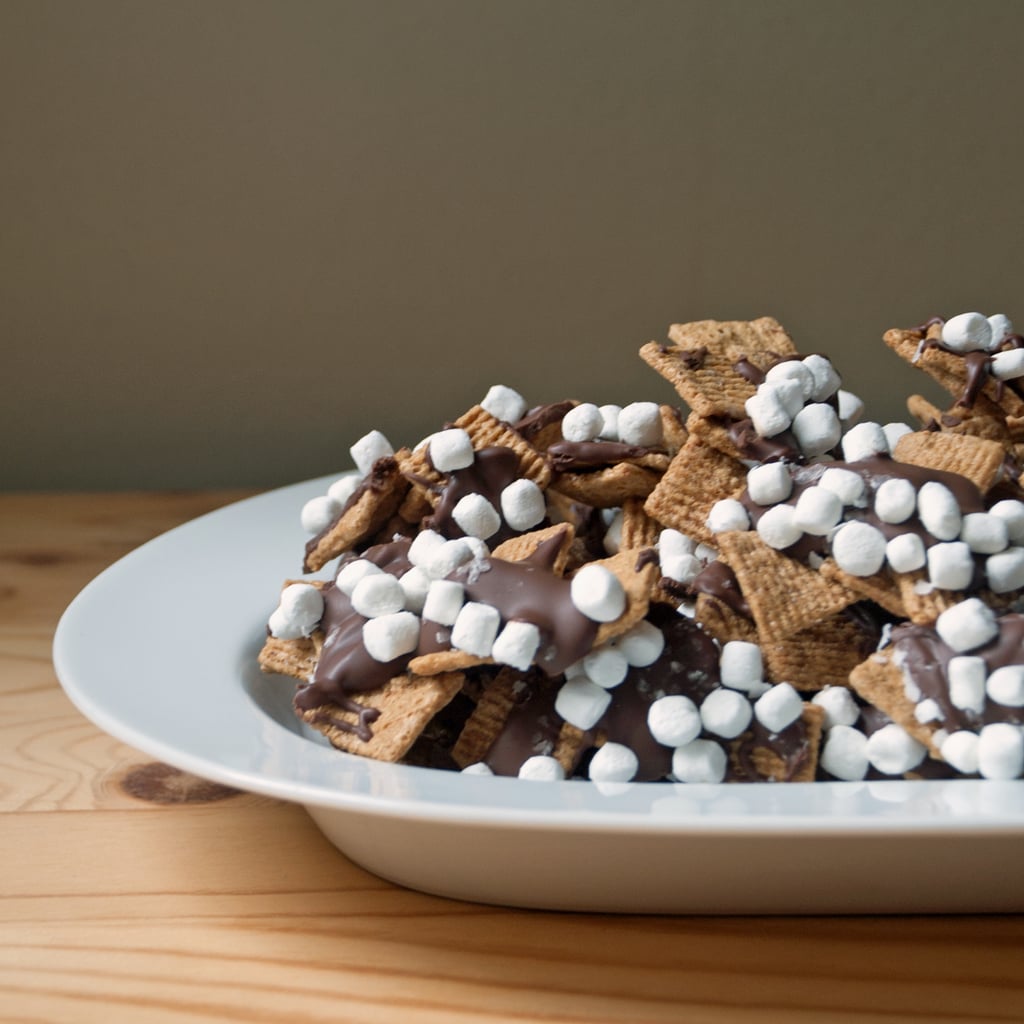 This Golden Grahams-based spin on a campfire favorite [23] is sweet, salty, and snackable.
Fruit and Nut Chocolate Bars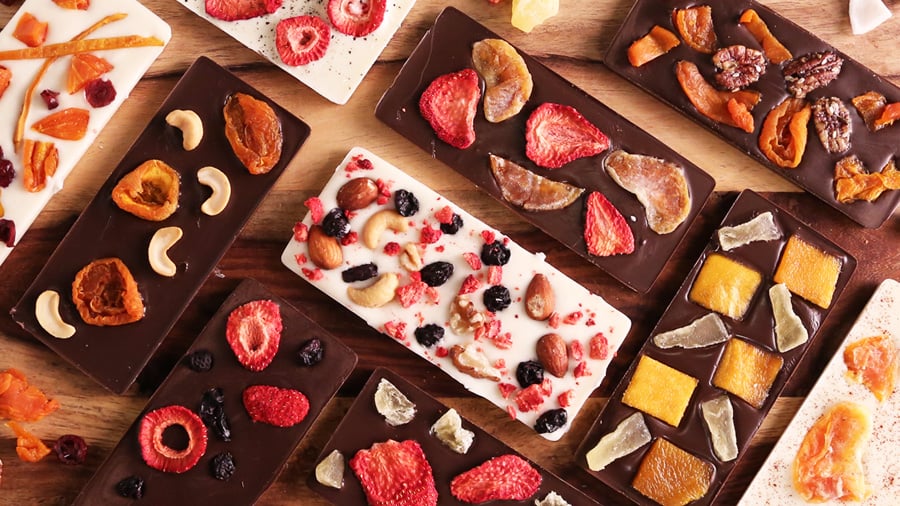 These fruit and nut chocolate bars [24] are almost too pretty to eat (but don't let that stop you).
Nutella Pizza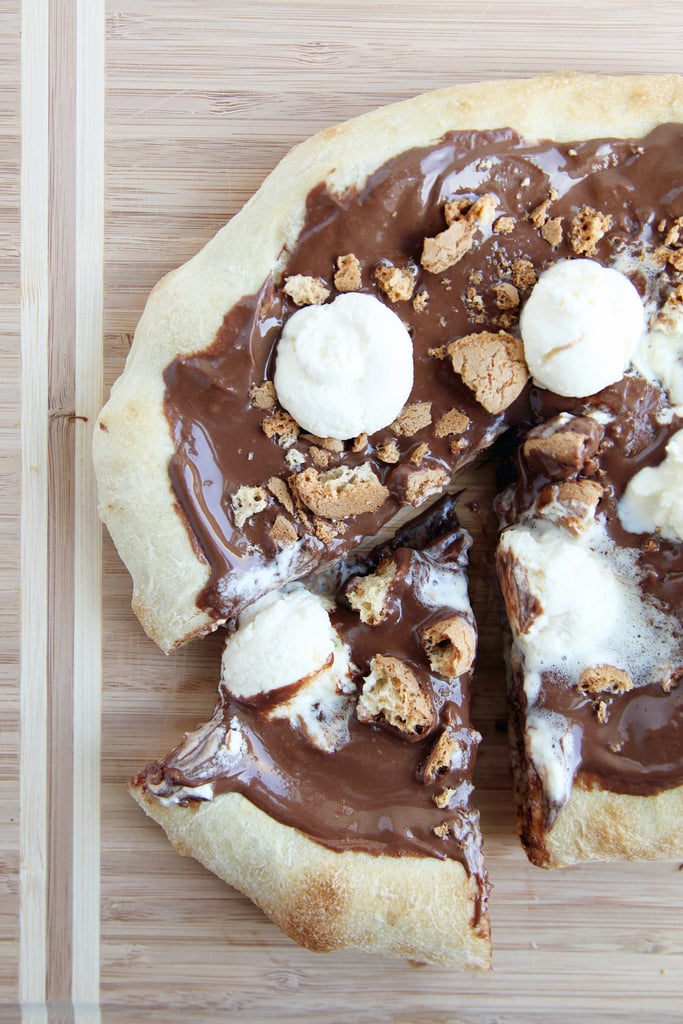 Pizza plus Nutella? Yes, please! You simply can't go wrong with this hazelnut chocolate dessert [25].
Chocolate-Lace Lollipops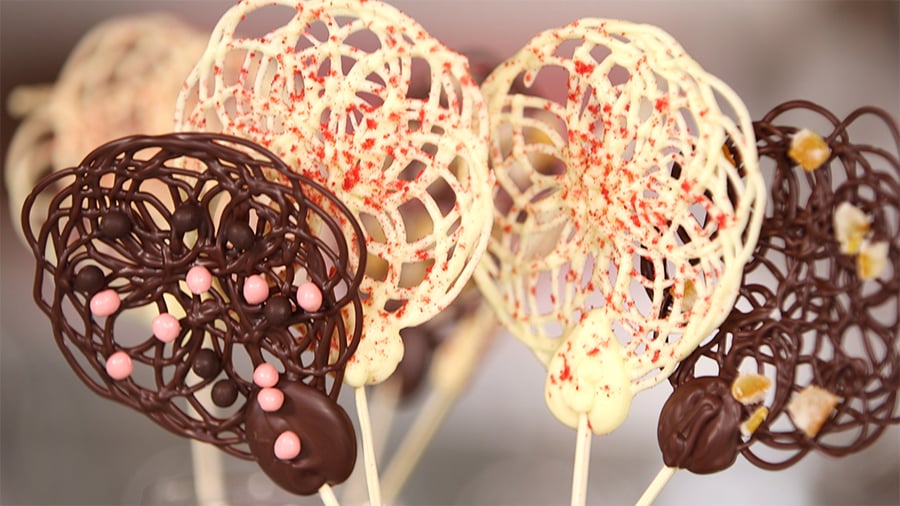 Perfect for party favors and gifts, these chocolate-lace lollipops [26] are dainty and delicious.
Frozen Hot Chocolate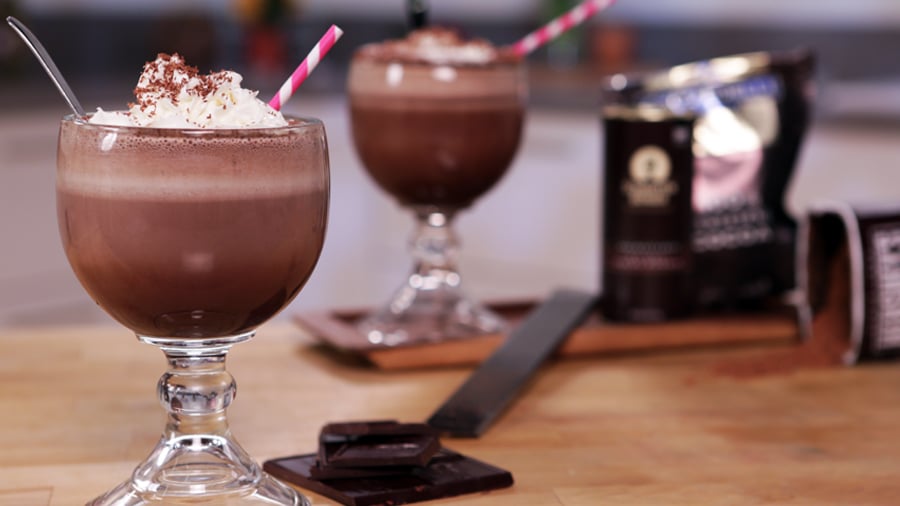 Consider this frozen hot chocolate [27] cocoa's Summer sister.
Chocolate Chip Cheese Ball
This decadent cheese ball [28] packs in three different types of chocolate for a triple threat.
Dark Chocolate Fondue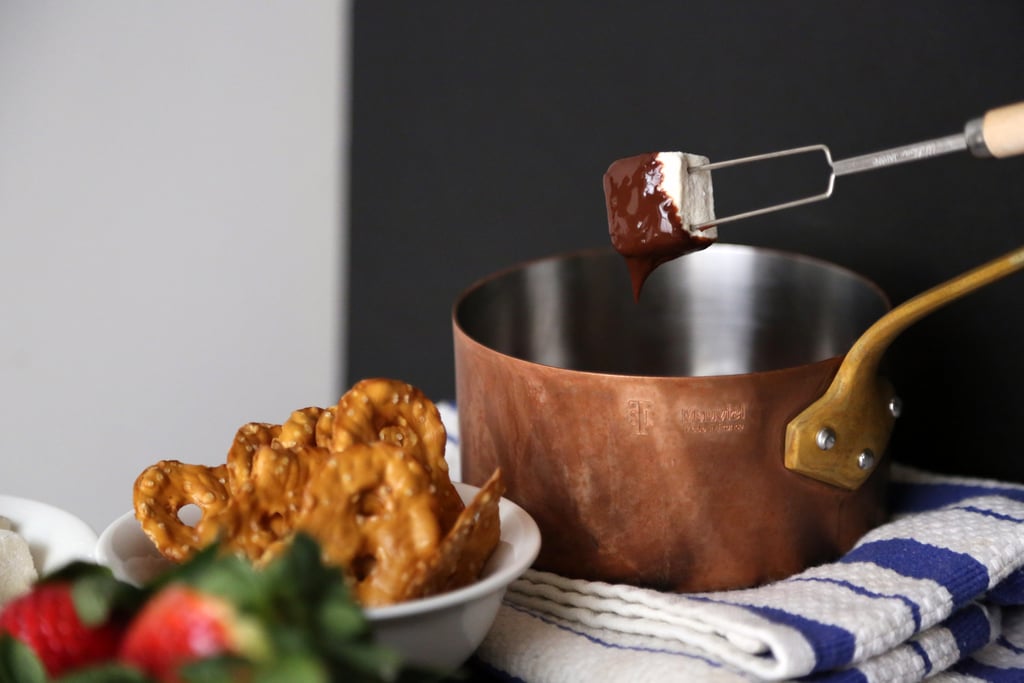 Get a little fancy with dark chocolate fondue [29] and all the fixings (think marshmallows, pretzels, and strawberries).
Chocolate Matcha Green Tea Mochi Bundt Cake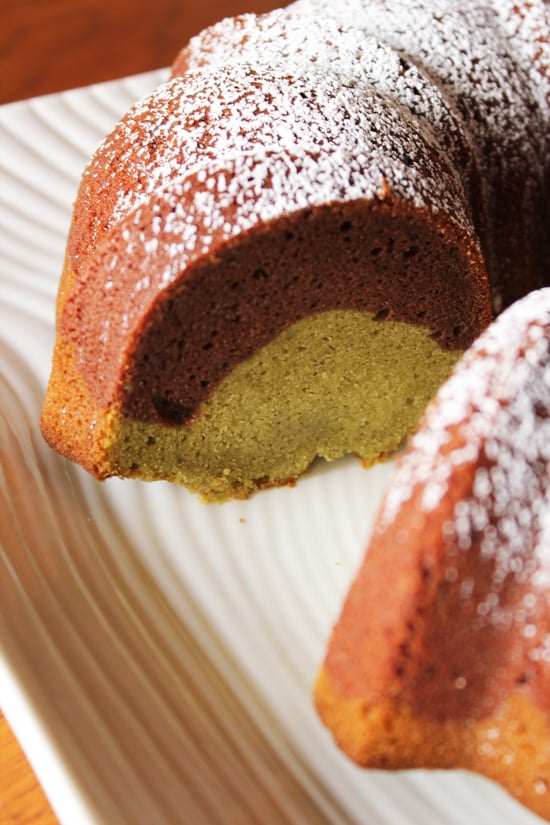 Love Japanese treats like mochi? Try this sophisticated chocolate matcha bundt cake [30], which boasts a pleasantly chewy texture thanks to a mochi flour base.
Peanut Butter Cup Blondies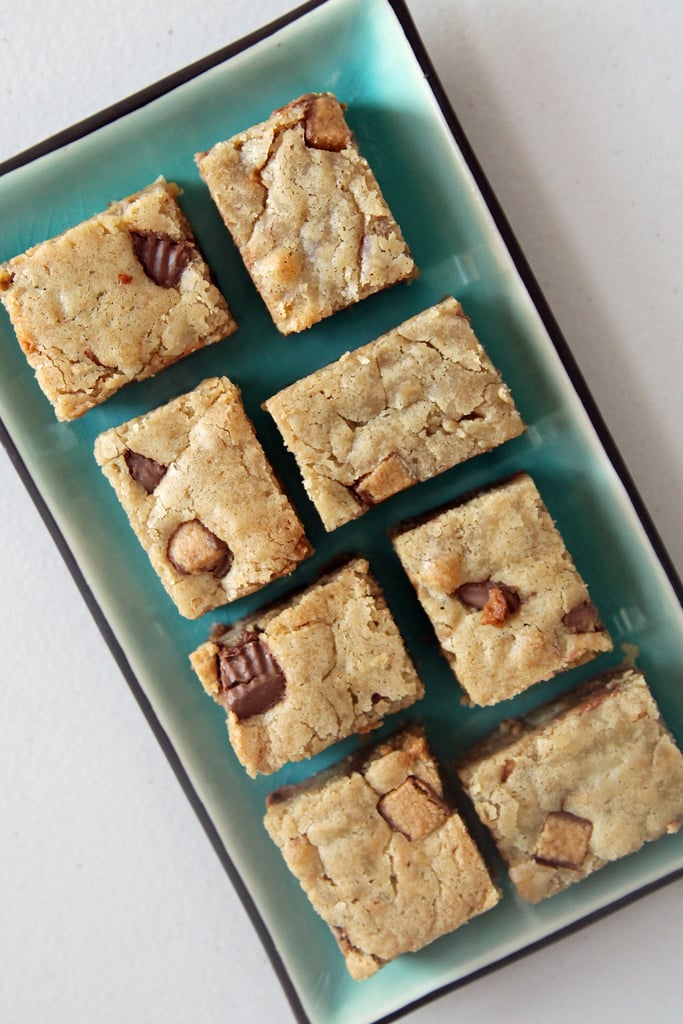 Reese's Peanut Butter Cup blondies [31]. Need we say more?
Photo: Nicole Perry
Momofuku Milk Bar German Chocolate Cake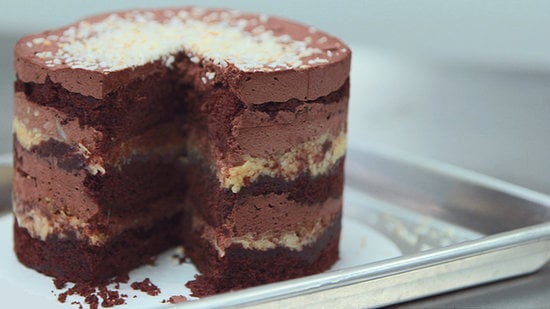 The name may be a mouthful to say, but you'll be too busy chowing down on this multilayered cake [32] to even try.