While we've been featuring plenty of fabulous gift ideas [1] for Valentine's Day [2], you may be wondering where on earth are the chocolate gifts? Well, wonder no more! Giving chocolate is a delicious display of affection and here are my favorite cocoa-covered gifts.
Mini Porcelain Stockpot With Valrhona Chocolates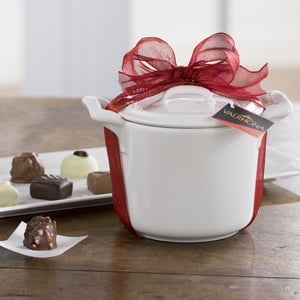 This cute mini pot [3] is filled with a sweet surprise: chocolates! Take your pick from dark, milk, or white chocolate ($59.95).
Recchiuti Hand-Rolled Truffles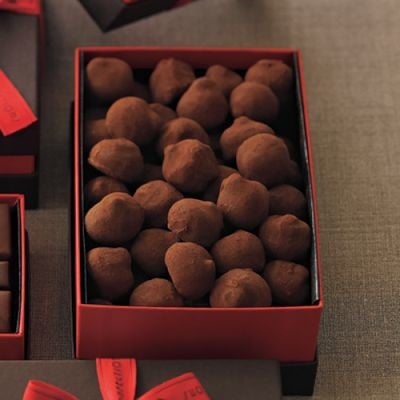 Renowned chocolatier Michael Recchiuti's truffles [4] are decadently silken. The ganache centers are made from fine bittersweet chocolate and extra rich cream ($39.00).
Heart Hot Cocoa Mix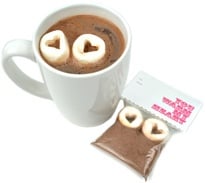 Warm things up with steamy mugs of hot cocoa [5]. The heart marshmallows will have your sweetie swooning ($8).
Sweetheart Cupcakes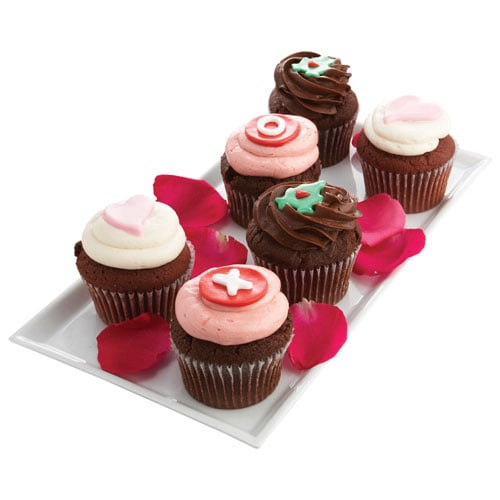 You can't go wrong with cupcakes [6] — everyone loves them — so order a set for your sweetheart. They come in three flavors: chocolate, pink velvet, and raspberry ($55).
Chocolate Box of Fleur de Sel Caramels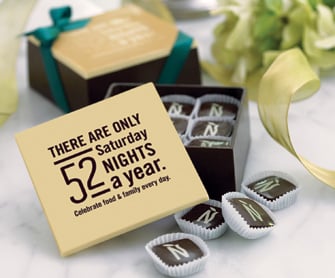 Salty and sweet is one heavenly combination especially when in the form of fleur de sel caramel-filled chocolates [7]. The best thing is that they come in an edible chocolate box ($23.99).