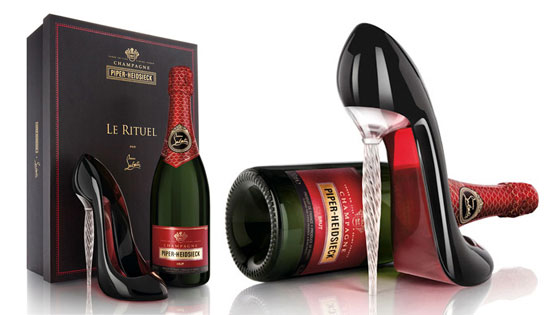 From
logo lollipops
to
stylish cupcakes
, the merging of fashion and food isn't new. What I haven't seen, however, is a Champagne glass shaped like a shoe! Designed by famed shoe maker
Christian Louboutin
,
this glass slipper
was created to coincide with the launch of the brand's own Champagne. In partnership with
Piper Heidsieck
, the bubbly and shoe are available for a limited time at
Colette
in Paris, starting Oct. 26. I think both the bottle and glass are incredibly sexy and would love to get my hands on the set! How about you?