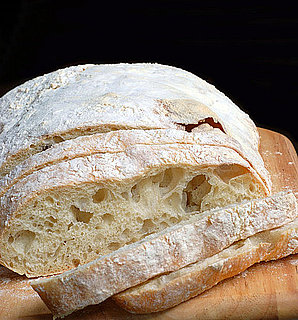 Ciabatta
A style of crispy bread of Italian origin. It is usually baked on rocks in a bakery oven.
Ciabatta
translates literally to slipper, as the form of the loaf resembles just that. It is a white bread made with wheat flour and yeast. During the past few years, it has also become popular in the rest of Europe and the United States. When making this flavorful Italian bread you must begin with a
biga
, the Italian term for
starter dough
.