If legendary television chef and author Julia Child [1] were still standing, she'd be turning 102 years old today. Should you find yourself craving one of the culinary matron's masterpieces, flip on some reruns of The French Chef or In Julia's Kitchen With Master Chefs [2], then make yourself an authentic French recipe from scratch, courtesy of JC. Here are a few of our favorite ideas.
Source: Getty [3], Nicole Perry, Anna Monette Roberts
Reine de Saba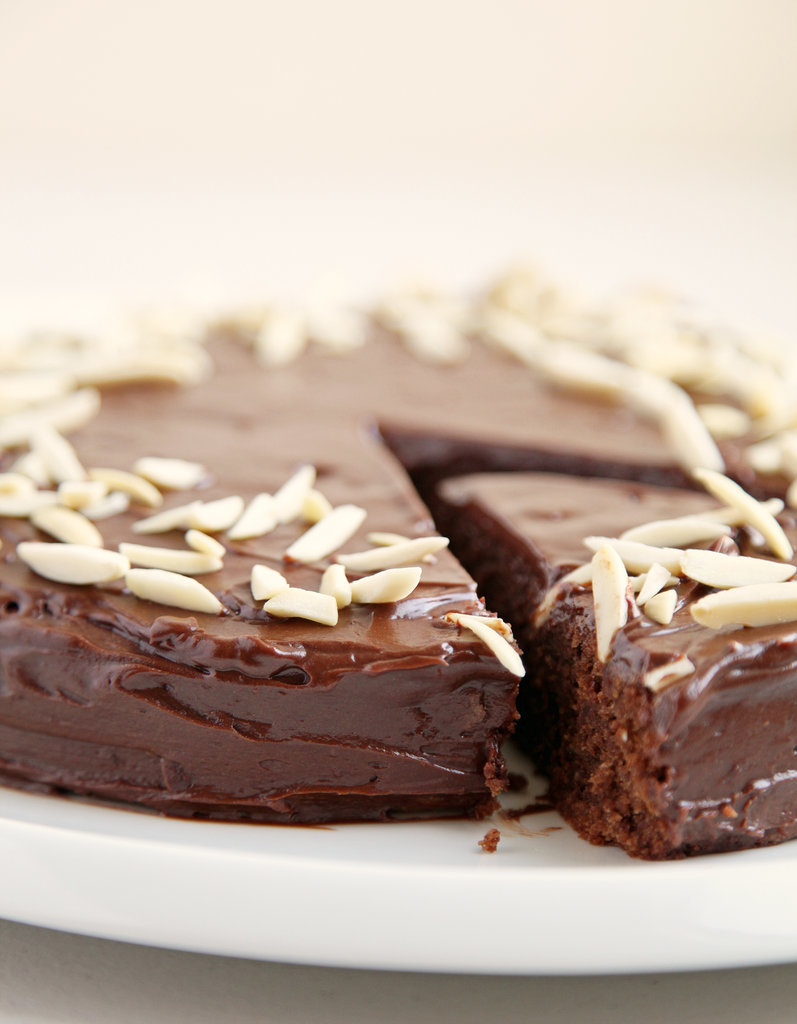 Julia Child [4]'s Reine de Saba [5] (Queen of Sheba) cake, with chocolate-butter icing and dense, slightly-undercooked batter, was featured prominently [6] in the film Julie and Julia.
Photo: Nicole Perry
Moules à la Marinière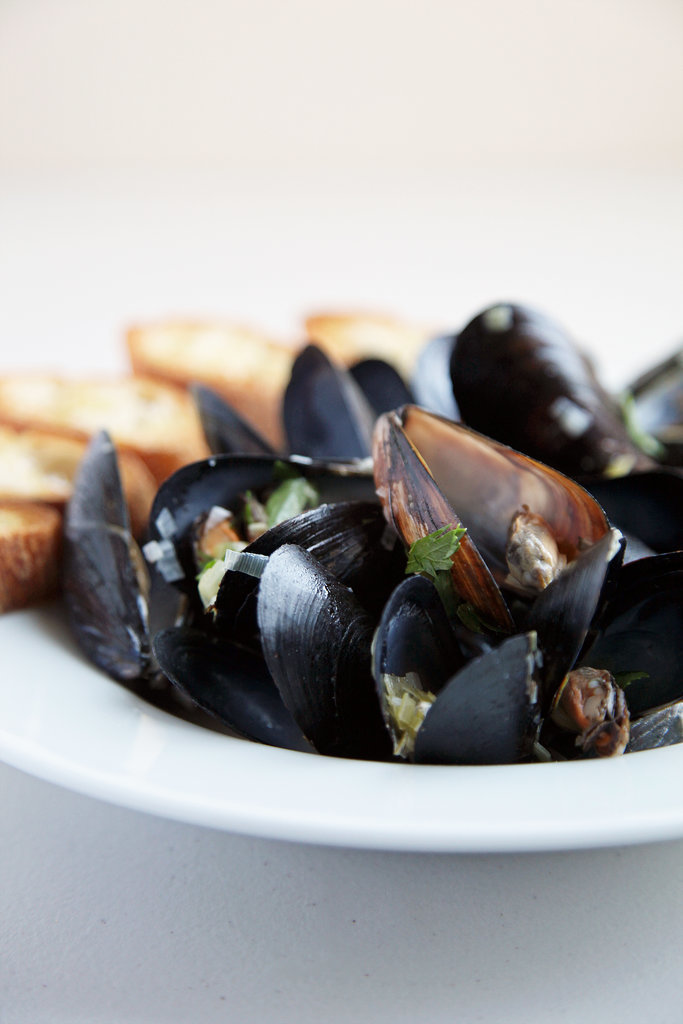 Mussel lovers can't go wrong with a classic recipe for mussels steamed in white wine [7], leeks, and herbs like bay leaf, thyme, and parsley.
Photo: Nicole Perry
Potage Parmentier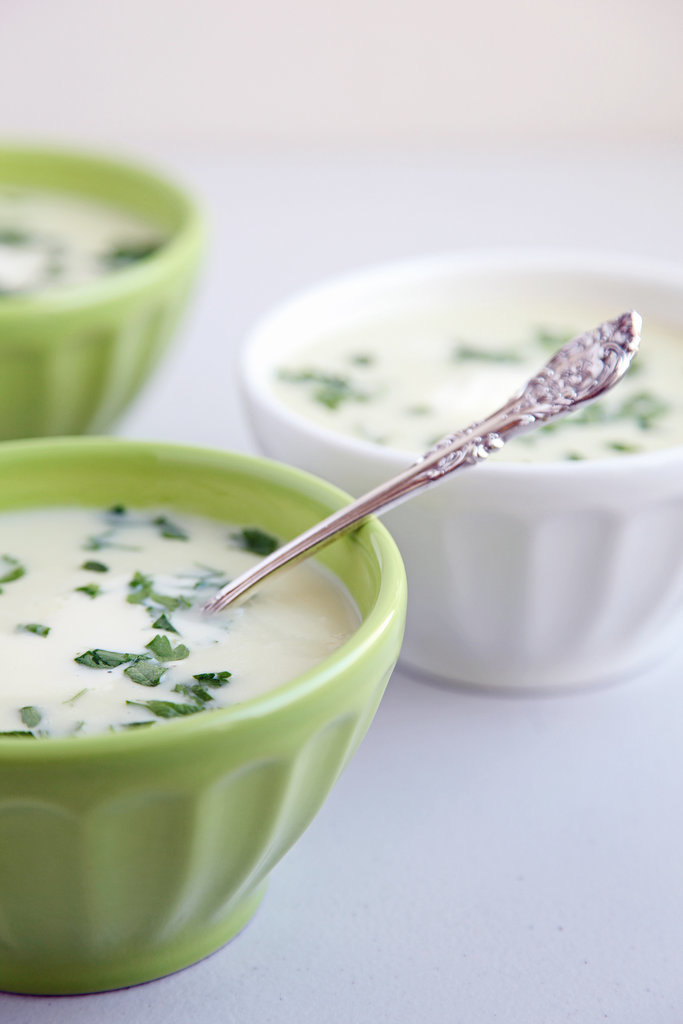 One of Julia Child [8]'s better-known recipes is the velvety potage parmentier or potato leek soup [9].
Photo: Nicole Perry
Poulet Rôti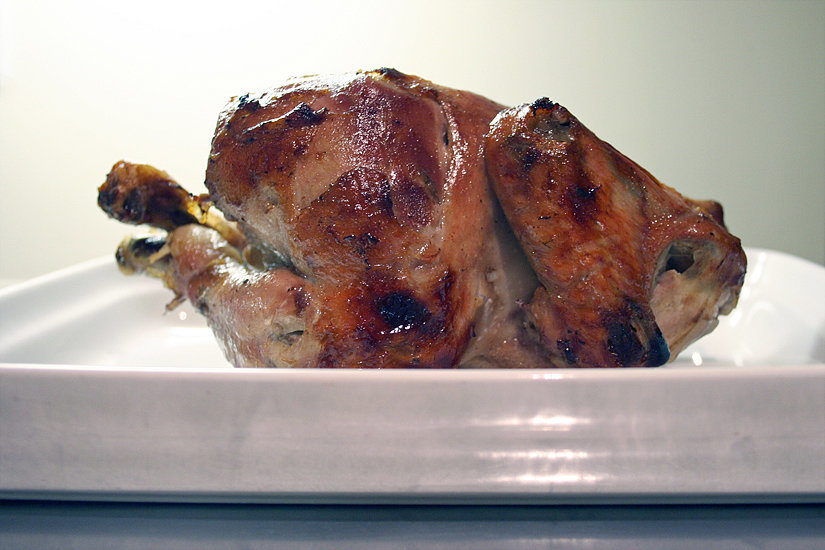 "While it does not require years of training to produce a juicy, brown, buttery, crisp-skinned, heavenly bird, it does entail such a greed for perfection that one is under compulsion to hover over the bird, listen to it, above all see that it is continually basted, and that it is done just to the proper turn," Julia Child [10] wrote of the quest for perfect roast chicken [11].
Photo: Anna Monette Roberts
Moules à la Provençal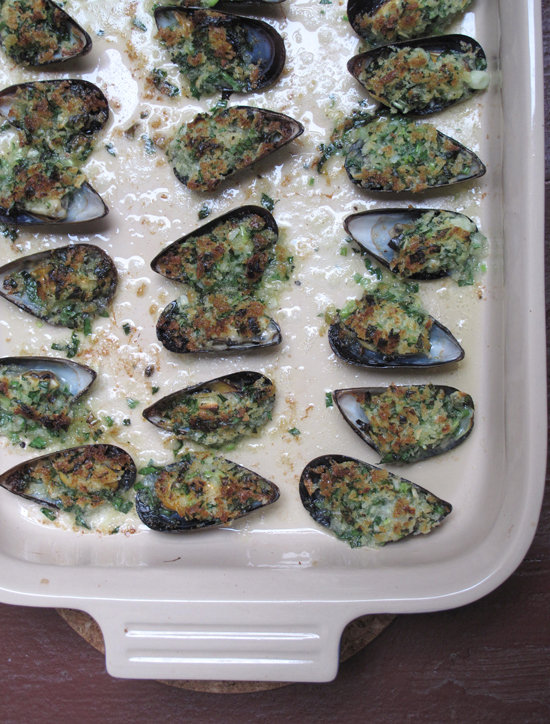 Even those on the fence about mussels will be drawn to the bubbling-brown, buttery gratin topping on these moules à la Provençal [12].
Photo: Susannah Chen
Crêpes Fines Sucrées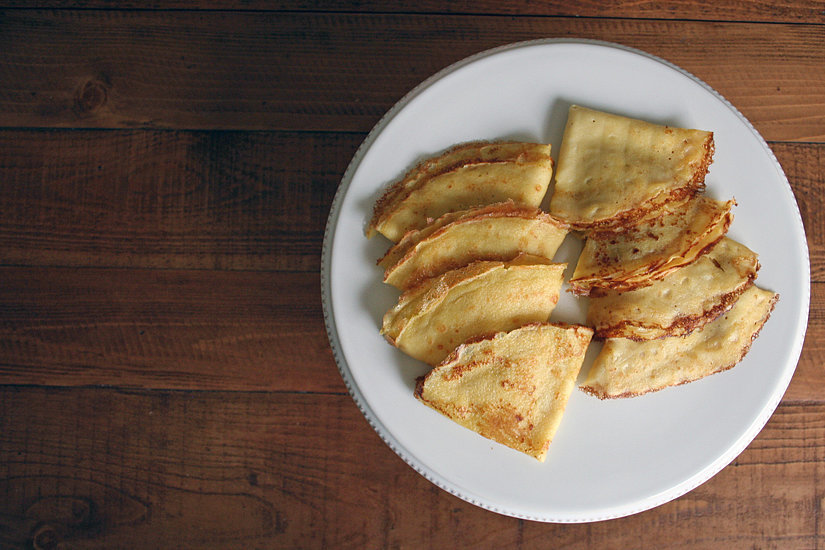 These technically demanding crêpes fines sucrée [13] are not for the faint of heart, but once you practice getting the rhythm down, you'll see why they're held up so highly.
Photo: Anna Monette Roberts