Classic Singapore Sling Recipe
Happy Hour: Singapore Sling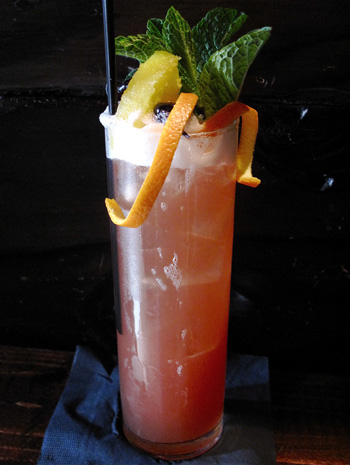 After shaking up a simple Singapore sling a few weeks ago, I decided I needed to compare it to the real deal. But I realized the classic drink's ingredients weren't just hard to track down; they'd also be expensive to acquire.

I paid a visit to Smuggler's Cove, a tropical escape in San Francisco that specializes in re-creating authentic versions of classic Tiki cocktails. There, owner Martin Cate and bar star Marco Dionysos made me a perfectly balanced version, and chatted with me about the Polynesian pastime. Both bartenders believe that the cocktail's hazy beginnings are the cause of its devolution and waning popularity.
Prominent bar chefs disagree over whether the drink should have pineapple juice. Their recipe, which comes from Singapore Sling authority Ted Haigh, does. In comparison to my simple sling, it's far more complex, with more depth of fruit, less sugar, a clean finish, and a nice, foamy top. Read on for the recipe.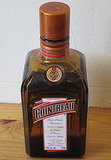 Directions
Combine all except soda in an iced shaker. Shake, and strain into a collins or highball glass with a few lumps of ice. Top with a splash soda water.
Garnish with a cherry, a pineapple slice, and orange.
Makes 1 cocktail.
Information
Category

Cocktails, Drinks
Do you have any tipples that are worth raising a glass to? Be sure to share your drink recipes and favorite cocktail sightings with us in the YumSugar Community!