Come Party With Me: Mother's Day - Invites
Come Party With Me: Mother's Day - Invites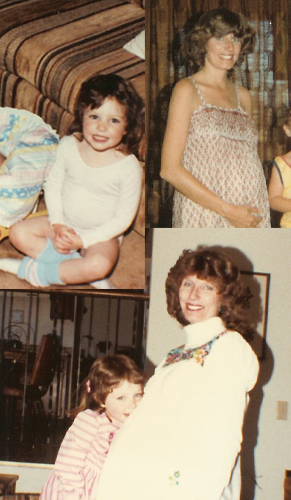 1
Come Party With Me: Mother's Day - Invites

I have the best mom ever. Although she doesn't cook, she is unbelievably cool, young beyond her years, and is fabulously patient. I don't want to have kids because I know I could never be as an amazing mom as she is. I like to tell her I love her everyday, but I know sometimes she may feel a little under appreciated. This year I want to do something super special for her and make her a lovely breakfast in bed. She has done so much for me in the last twenty five years (I mean she gave birth to me, that in itself should grant her a lifetime of brunches) and the very least I can do is make her a meal made with 100% love. Since she is the guest of honor - and the only guest - I'll be making her an intimate invitation inspired by the ones you used to make in elementary school. So come party with me: make your mom a handmade card to go along with your homemade meal, read more
Remember when you were little and you made your mom silly little cards and she loved and praised them and placed them on the fridge? Well I wanted to recreate that sentiment in a card with simple text and a photo collage of pictures of me and mom.


To make this card you will need:
cardstock in the color of your choice (I chose a creamy butter)
satin ribbon in an attractive color that matches the cardstock (I chose pale yellow)
single hole punch
scissors
glue
a computer and printer
old photos: I chose one of my mom when she was pregnant with me, one of myself (yes I had a mullet), and one of my mom and me when she was pregnant with my little sister

To assemble this card:
Scan the images into your computer or make color copies of them as you don't want to cut up the original images. Make a collage in photoshop or with scissors and glue. I did mine on photoshop and printed out the image when I was done.

Once you have the collage done, create a new document in word on your computer. Type out a nice note in a fun font (I used Lucida Handwriting in size 12) for your mom. Here's what mine said:


Dearest Mom,
Without your loving care and undying support I would be lost.
To celebrate your absolute wonderfulness I will be making you a special-private mother/daughter brunch.
Please set aside Sunday morning for me.
I love you,
PartySugar


Print out on a plain sheet of paper. If you are statisfied with the layout and wording, print out on the colored cardstock.

Cut the collage down to size with no edge.

Glue to the back of the text. I glued mine at an angle because this is an invite that is not about perfection.
With the single hole punch, punch holes, roughly 1 inch apart.

Thread the satin ribbon between the holes and tie in a bow at the top on the text side.

Voila your invitation is done! I'm going to place it on her pillow so it will surprise her when she goes to bed tonight. What will you do for mom (or the person who you're celebrating) on Mother's Day? Tell me your party plans below!
Latest Food