Come Party With Me: My Half Birthday — Drinks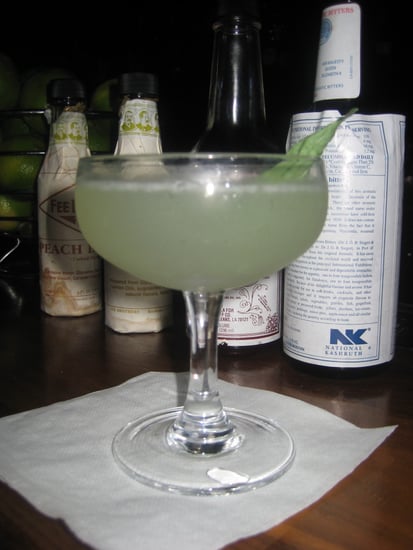 The best thing about hosting your half birthday party — or any party — at a bar is that you don't have to worry about the drinks! My soirée is at Rye — a bar that specializes in classic cocktails made with fresh and fabulous ingredients. Guests can choose and order what they feel like drinking. Rye offers specialty cocktails, wine, and beer.
I will most likely drink their basil gimlet at the happy hour. A lovely blend of fresh basil and lime, this is a refreshingly light cocktail. To see how it's made,
.