Come Party With Me: Oscars Viewing - Invites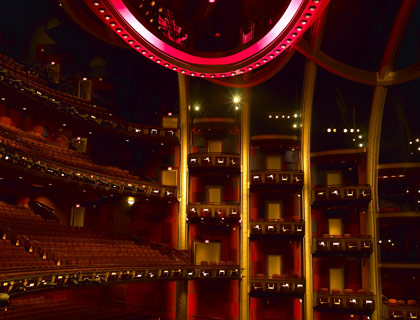 1
Come Party With Me: Oscars Viewing - Invites
I have always enjoyed watching the Oscars ever since I was a little girl and would practice my acceptance speech for best actress. Like many little girls I was 100% certain that I would one day be standing on that stage thanking my parents, my rock star/country singer/actor boyfriend, and agent. Although I may never win a best actress award a tiny part of me hopes that someday I'll have one. Maybe for a writing award? Best screenplay?
Until that moment I'll have to warm myself in the Oscars glow that is emitted from my television. Watching awards shows are twice as fun when you watch with friends, so gather a few and host an Oscars party. Don't worry I'll take care of all of the party plans for you starting today with the invitations. The party is less than a week away so I recommend inviting your crew as soon as possible. To see my award winning invitation idea with easy to follow step by step photos, read more
Everything about the Oscars is golden so my invitation will be in different shades, textures, and tones of gold. To make this invitation you will need:
gold decorative paper
metallic gold cardstock
glue
scissors
shiny gold ribbon
gold foil (or gold wrapping paper)
computer and printer
To assemble the Oscars invite:
Start on your computer. Write a message with the details of the party. Here is what I wrote for my invitation:


The Academy of Motion Picture Arts and Sciences
in conjunction with PartySugar
invite you to an evening
of the 79th Annual Academy Awards, the OSCARS

Sunday the 25th of February 2007
Four Thirty in The Afternoon
PartySugar's House, San Francisco
Please RSVP 415.444.5555

Sophisticated, Chic Attire Requested

Use a pretty, polished font like Bodoni SvtyTwo ITC TT-BookItalic in a larger size, 16.

Print the text out one time on regular paper to make sure you approve of the format. Print out on the gold cardstock. Set aside.

With the Oscar statue printout cut the Oscar out so you have a stencil that is shaped like an Oscar.

Trace the shape of the Oscar onto the gold foil. Repeat to have two mini Oscars.

Carefully cut out the gold foil Oscar. Set aside.

Cut the text golden cardstock down to a small rectangle.

Glue the text onto your decorative paper. I chose to use a light buttery crinkle paper that I found in the scrap booking section of Michaels. Cut down to size so that the butter crinkle paper creates a one inch border around the gold text cardstock.

Next create a border around the text invite using thin gold ribbon and the gold foil Oscars. Glue the Oscars to the lower corners along the edge of the cardstock.

Glue the ribbon along the edge of the remaining sides of the cardstock.

Press to ensure that the ribbon and Oscars have adhered to the invitation.
Send in half sized manila envelopes with the guests names and addresses written in black ink in your best fancy handwriting.

Are you hosting an Oscars party this year? Tell me about your invitations below. Come Party With Me tomorrow when I reveal the menu for the perfect Oscars fiesta with authentic dishes that the stars will be eating at the Oscars after party.
Latest Food