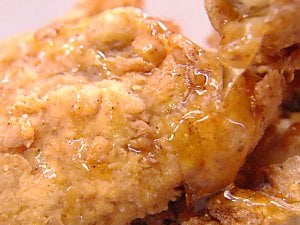 The past couple of days have been gloriously sunny here in San Francisco, inspiring me to plan a Spring picnic. The menu will consist of classic picnic foods best enjoyed under the bright blue sky. Homemade fried chicken will be placed in a big basket with delicious dipping sauces on the side. The recipe includes a spicy ancho honey, but if you prefer to serve fried chicken with blue cheese or ranch dip, offer those instead.
Coleslaw cups are a wonderful accompaniment to the fried chicken. Egg salad sandwiches on hearty wheat bread round out the homemade picnic spread. Supplement the menu with your favorite store bought picnic foods: potato chips, celery sticks, or hummus dip are excellent ideas.
To take a look at these recipes please,
.