Like with tomatoes [1], out-of-season corn is hardly worth eating, so there's no time like the present to get your fix of this sweet, juicy veggie. Fresh-from-the-farm-stand ears are amazing whether grilled, steamed, boiled, or baked into goodies; keep reading for 12 exceptional ideas.
Source: The Adventures of MJ and Hungryman [2], Cookie + Kate [3], Cooking Classy [4], Damn Delicious [5]
Farmers Market Cornbread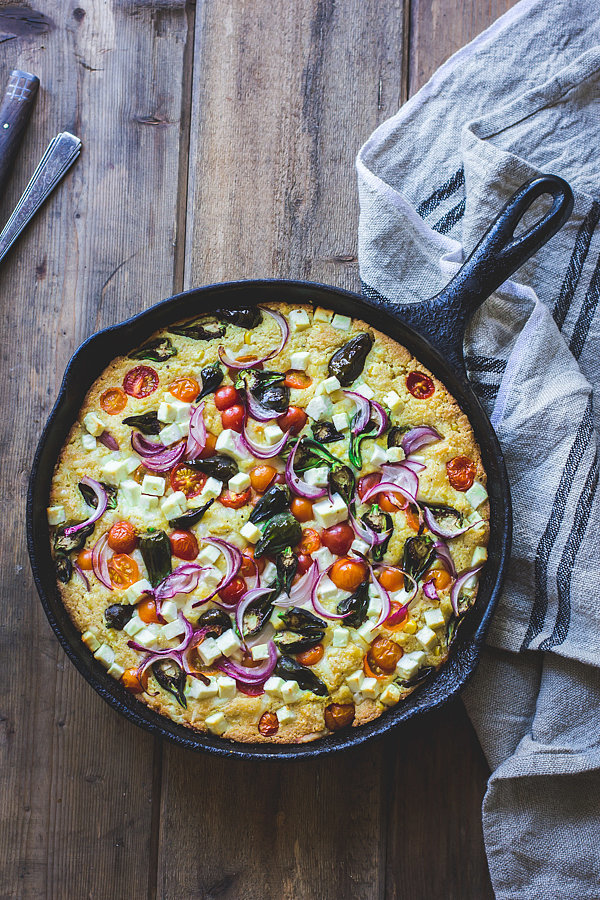 If you're blessed with an abundance of fresh vegetables, dress up your classic cornbread and create farmers market cornbread with sweet corn, cherry tomatoes, and sheep's cheese [6]. The colorful, sweet, and tangy vegetables transform cornbread into a truly beautiful dish.
Source: The Bojon Gormet [7]
Corn and Zucchini Pie
When you think of Summer pies, your mind may go to cherry [8] or berry varieties, but don't write off a veggie version. This seasonal stunner [9] packs in a generous dose of corn kernels, zucchini coins, and umami-rich mushrooms inside a rich and buttery crust.
Source: Pinch of Yum [10]
Maple and Chipotle Glazed Corn
Enhance corn's sweetness with a kicky maple-chipotle glaze [11].
Photo: Anna Monette Roberts
Tricked-Out Ramen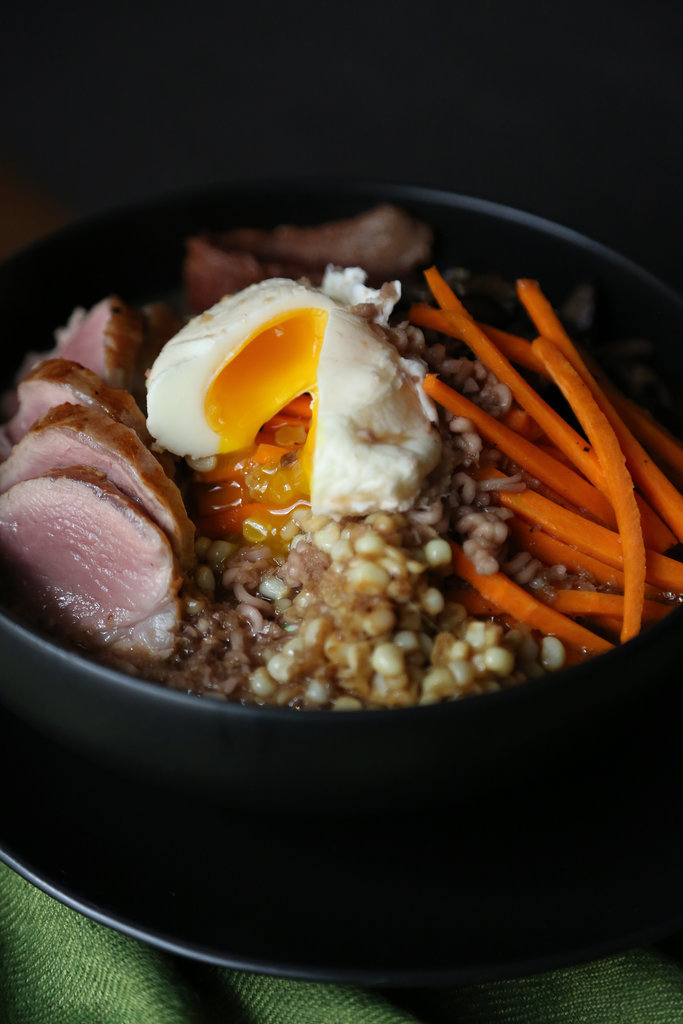 You'll never look at plain old ramen the same way again after trying out this tricked-out version [12]. Packed with sweet corn, savory pork, and a perfectly poached egg, the cozy Japanese meal is impossible to resist.
Photo: Anna Monette Roberts
Zucchini and Corn With Parmesan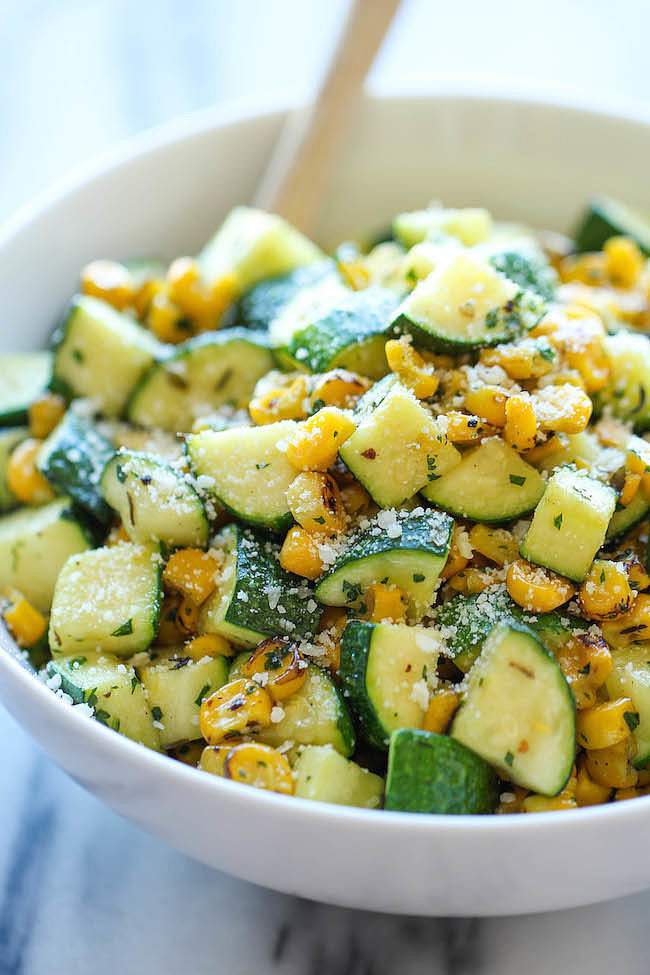 It doesn't get much simpler than this zucchini, corn, and parmesan side [13].The herb-dusted dish takes only 10 minutes to prepare and is a great way to use up your farmers market haul.
Source: Damn Delicious [14]
Brown Butter, Honey, and Jalapeño Cornbread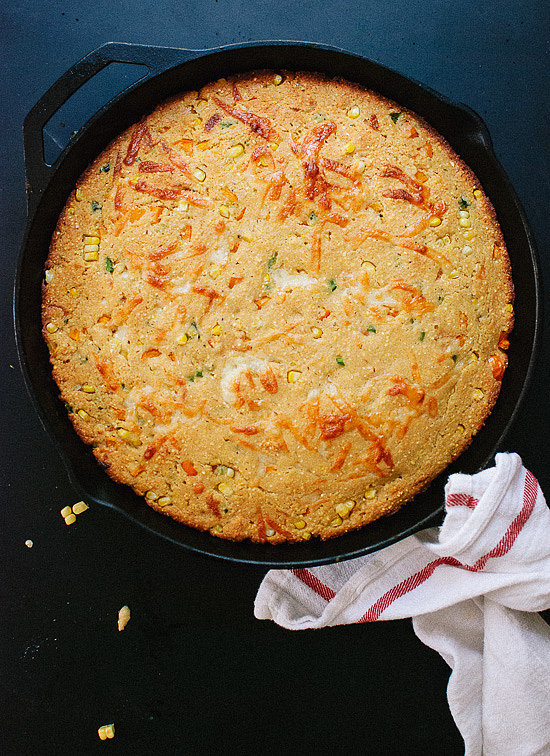 Baking during the dog days of Summer might not seem wholly appealing, but we urge you to give this brown butter, honey, and jalapeño skillet cornbread [15] a try anyway; it's that good. Corn kernels and chopped jalapeños provide a pop of vibrant flavor to this classic side dish.
Source: Cookie + Kate [16]
Cilantro Lime Corn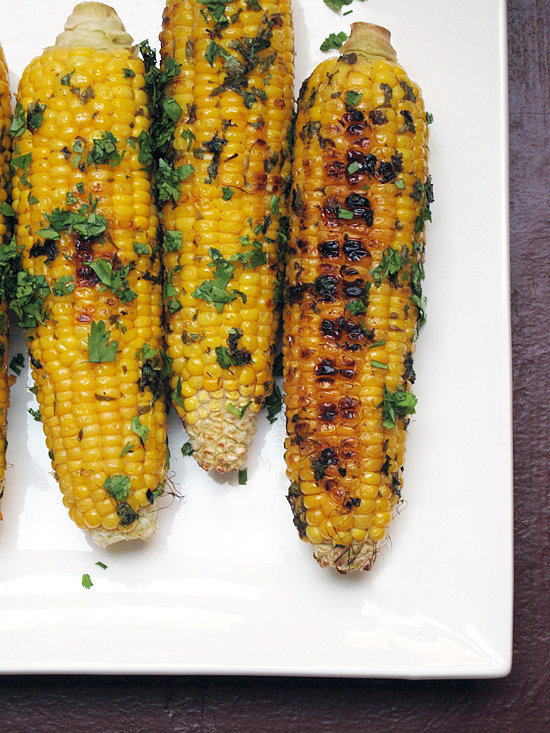 Cilantro certainly is a divisive herb, but if you love it's fresh flavor, you need to try it sprinkled on grilled corn [17].
Photo: Susannah Chen
Creamy Chicken and Corn Soup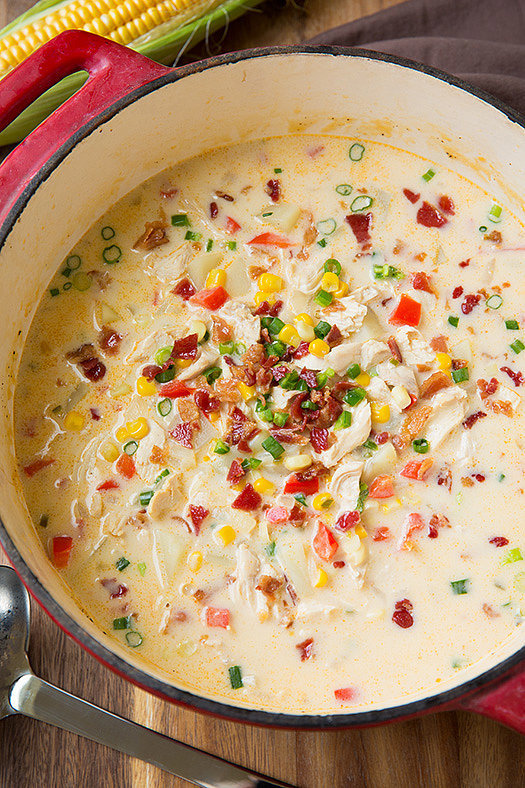 This creamy chicken and corn chowder [18] melds the sweet taste of Summer with the hearty flavors of chicken, potato, and bacon.
Source: Cooking Classy [19]
Chile-Lime Buttered Corn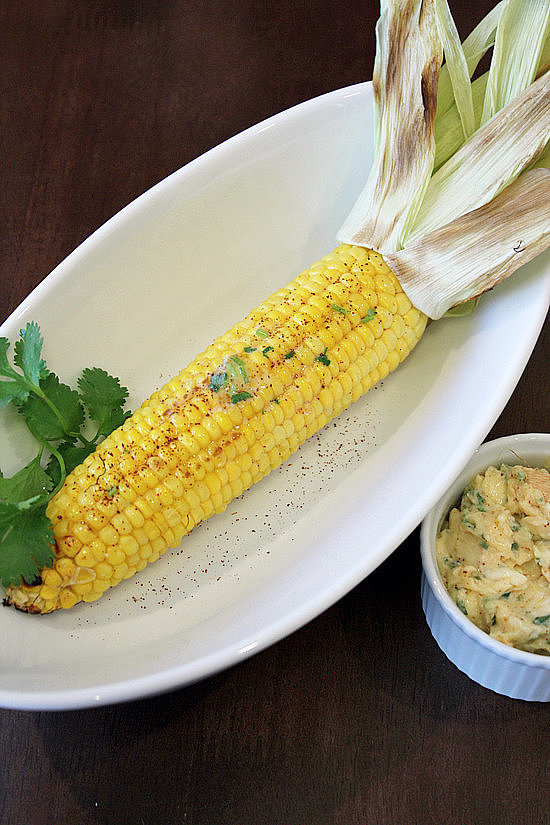 Inspired by the delicious flavors of Mexican street food, this grilled corn with chile-lime butter [20] will spice up dinnertime.
Photo: Sara Yoo
Hatch Chile, Corn, and Quinoa Casserole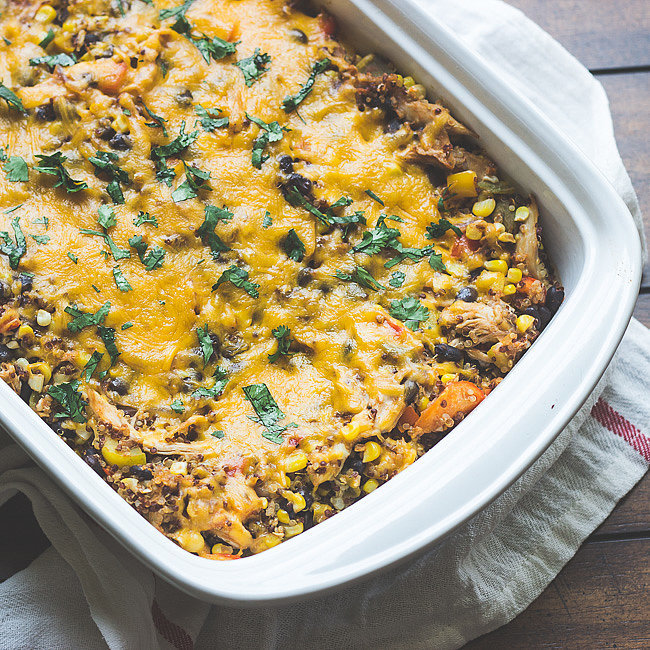 Packed with hatch chiles, corn, quinoa, and chicken this filling dish [21] is bursting with Southwestern flavor.
Source: The Adventures of MJ and Hungryman [22]
Chilled Avocado and Corn Soup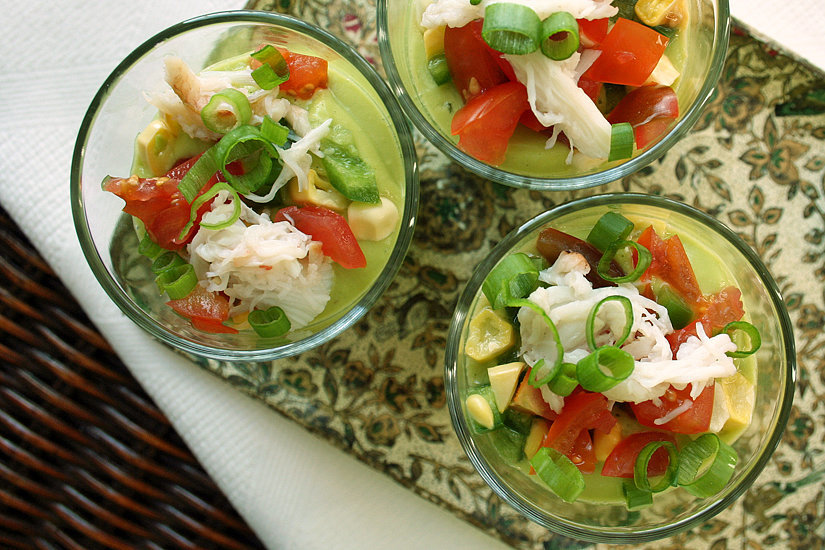 Chilled soups don't start and end at gazpacho; beat the heat with a delicious bowl of chilled corn and avocado soup [23].
Photo: Anna Monette Roberts
End of Summer Empanada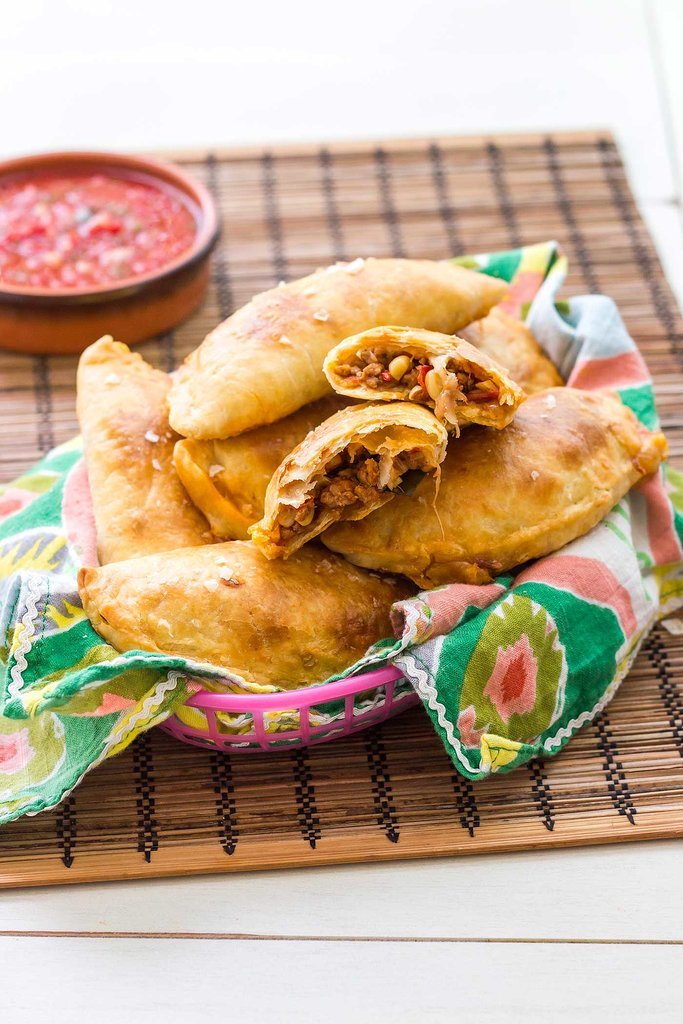 When you first bite through the crisp crust of a piping hot empanada, you know you're in for a treat. This end of Summer empanada [24] features ripe corn, tomatoes, and peppers, plus the rich flavor of ground pork. This finger food surely won't disappoint.
Source: Kitchenette [25]