When your sweet tooth calls, smearing gobs of Nutella on a piece of toast sounds like the easiest — and tastiest — solution. Instead of reaching for the same-old loaf of bread, though, it's time to kick your dessert routine up a notch. Take a look at these scrumptious recipes that take our favorite hazelnut spread to the next level. Or, if you feel like getting your Nutella fix without getting your hands a little dirty, you can always opt for Carvel's new Nutella ice cream [1]. Save some for us!
Source: POPSUGAR Studios, Piccolo Me [2], Nicole Perry
The Nerdtella Bomb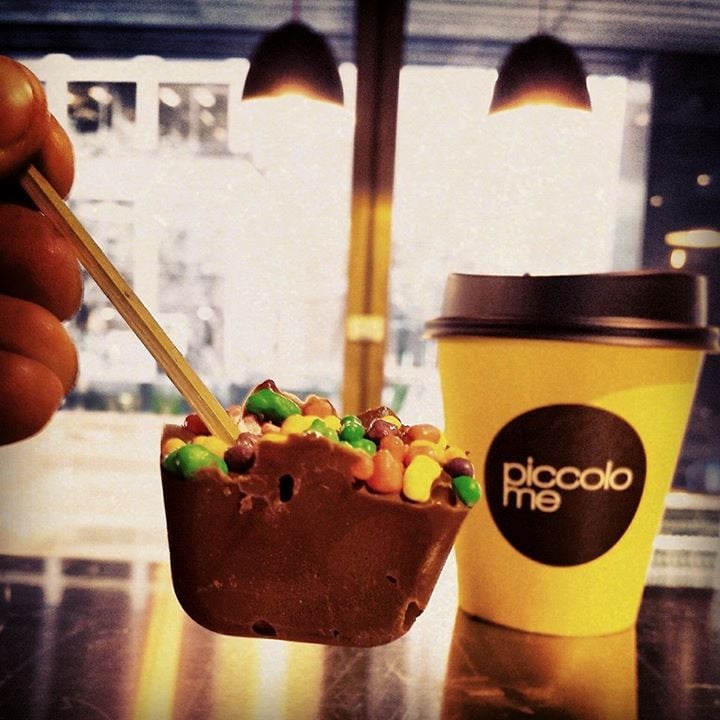 Starting this Summer, Australian cafe chain Piccolo Me [3], which already peddles Nutella iced coffee, will introduce the Nerdtella Bomb [4]. That's a solid mass of Nutella on a stick with Nerds candy on top that you dip into your coffee until it dissolves. We dare you to try to make this one at home.
Source: Piccolo Me [5]
Nutella Burger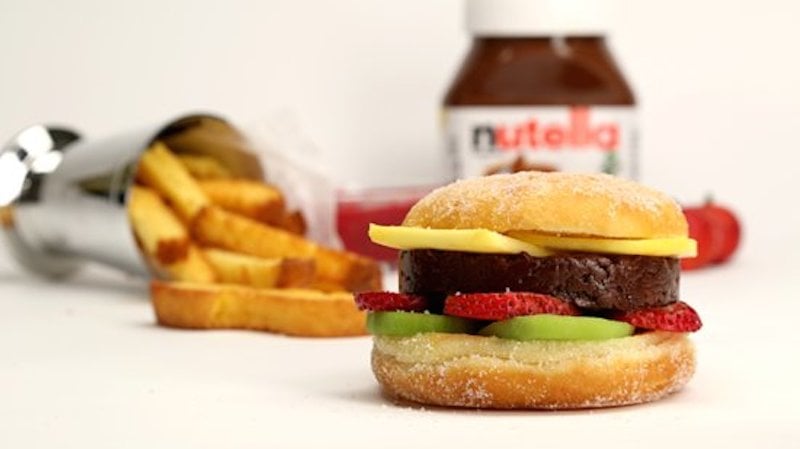 Sure, you've had a good old-fashioned burger, and maybe you've even ventured into a turkey or ramen burger [6]. But have you dug into this sweet treat [7]? All you have to do is refrigerate the Nutella in round cookie cutters, slice a doughnut in half for the bun, and garnish with your favorite fruit.
Source: POPSUGAR Studios
Nutella-Stuffed Cronut Holes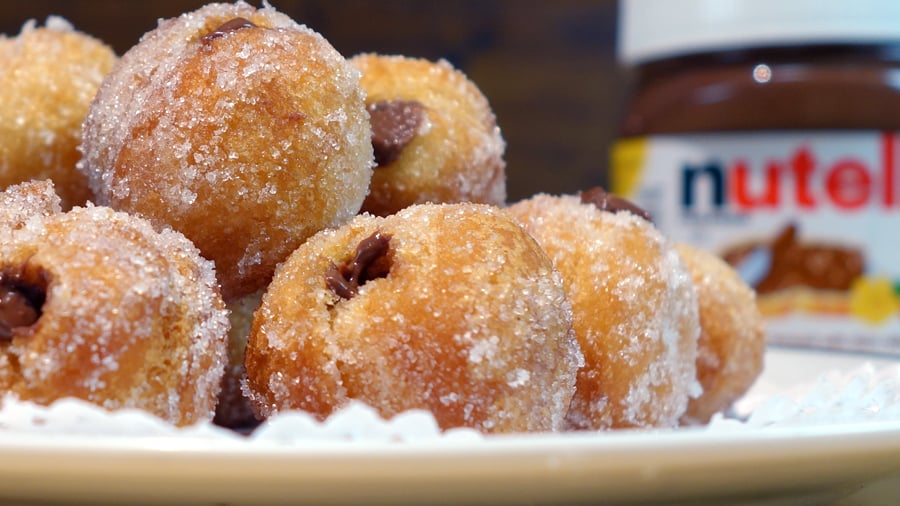 What's better than a Cronut? We think a Cronut hole filled with Nutella [8] is a step up. Deep-fry some store-bought dough, roll the holes in granulated sugar, use a piping bag to fill those little babies with lots of Nutella, and thank us later.
Source: POPSUGAR Studios
Almond Nutella Pizza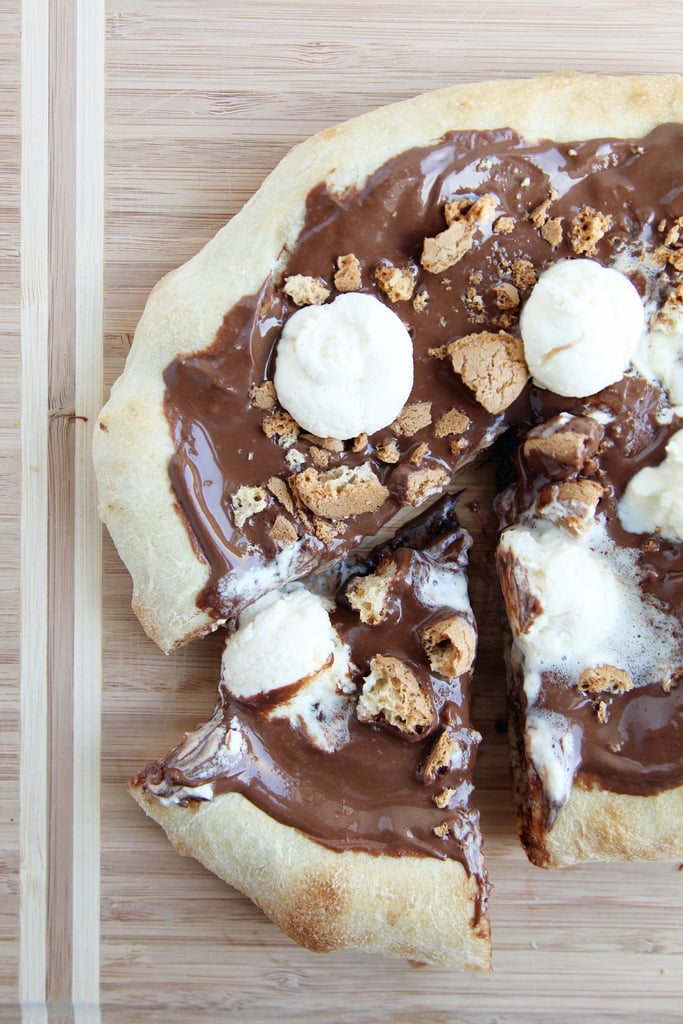 Pepperoni is a thing of the past once you get your hands on this almond Nutella pizza [9]. Bake your pizza dough in a cast-iron skillet, spread Nutella on top, and then top it off with amaretti cookies and dollops of whipped cream.
Source: Nicole Perry
Nutella-Infused Frosting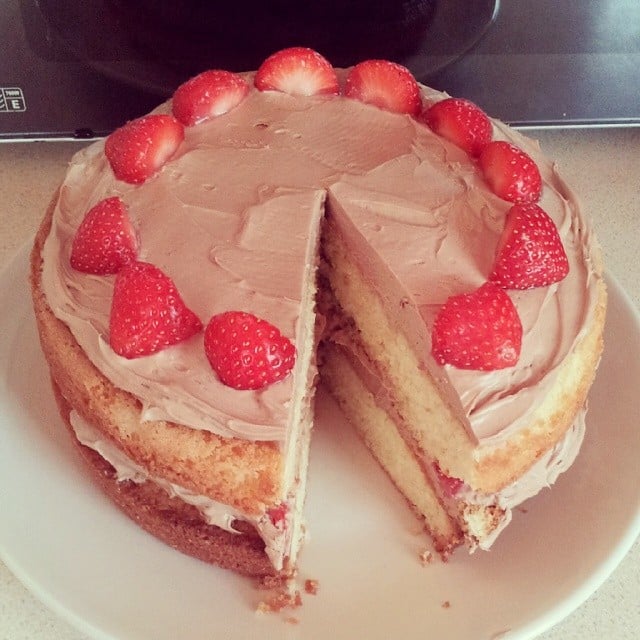 You'll never go back to mundane vanilla once you add a little Nutella to any traditional frosting recipe for a kick. This cake has some strawberries as garnish for a fun summertime treat.
Source: Instagram user xemilylhx [10]
Nutella Palmiers
We already loved the sugary French pastry, but clearly we didn't realize that it could be so much better . . . until now. Simply add hazelnut spread between the flaky layers of a classic palmier recipe for a twist.
Source: Instagram user theaccidentalbaker [11]
Nutella Cookies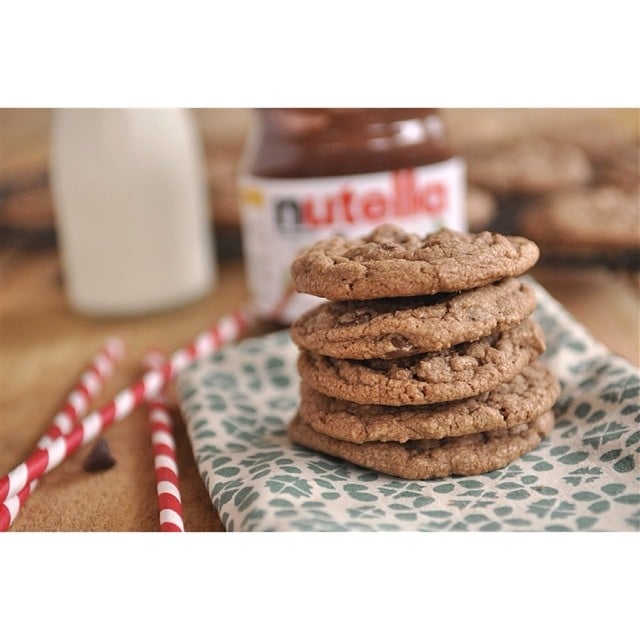 When mixing up your flour and eggs for cookie dough, simply add in half a cup of Nutella for the best chocolate chip cookies to ever meet your mouth.
Source: Instagram user bish.dish [12]
Nutella Latte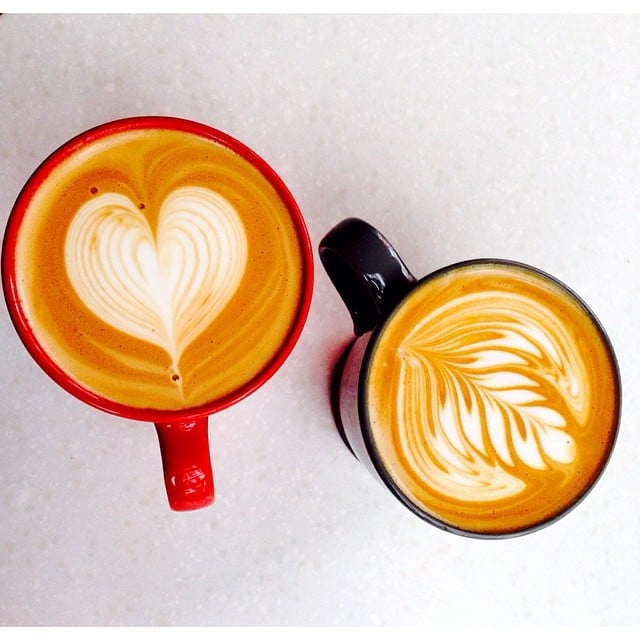 Yes, you read that correctly. You will never drink a latte the same way again after giving this version a try. A spoonful of Nutella is simply added into your drink for hazelnut-y flavor.
Source: Instagram user gbslife [13]
Nutella Popsicle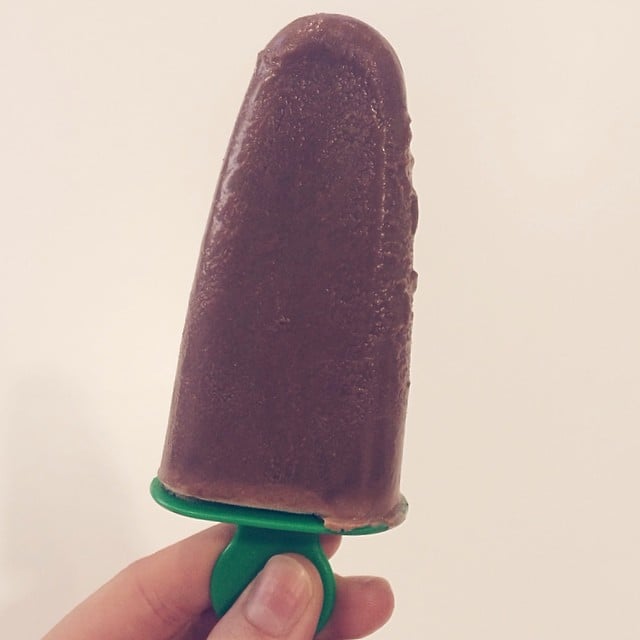 A perfect summertime treat, the Fudgesicle just got knocked off its pedestal. Freezing up Nutella in popsicle molds is easy and delicious.
Source: Instagram user briannaspandley [14]
Nutella Cinnamon Rolls
What were we thinking eating cinnamon rolls any other way? Smear some spread onto your dough along with the cinnamon before rolling it up and popping the pastries into the oven. Breakfast is served! And lunch, and dinner . . .
Source: Flickr user Alexis Lamster [15]
Nutella Lasagna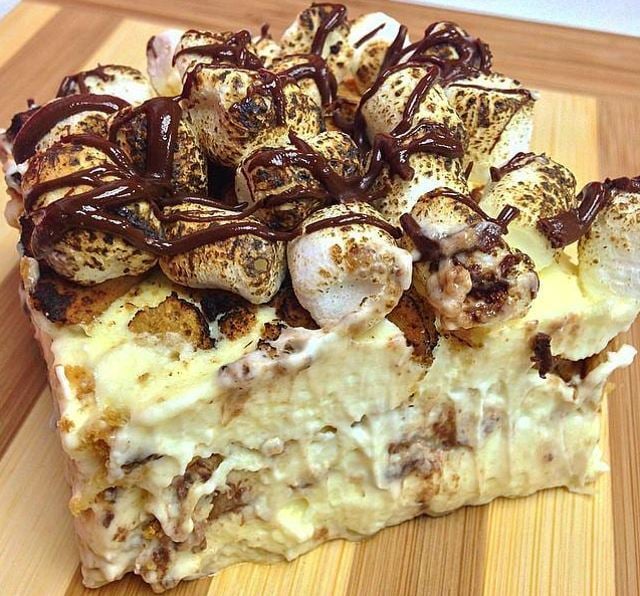 Nutellasagna [16] is real, people! Robicelli's Bakery [17] in NYC is responsible for this layered splendor of buttered lasagna noodles, cannoli custard, Nutella, roasted hazelnuts, chopped chocolate, and toasted marshmallows.