Sure, cucumbers may not be as juicy as a tomato, or as sweet as corn on the cob, but this vegetable deserves just as much love as its Summer sisters. Its crisp texture and fresh flavor set it apart as the cream of the proverbial and literal vegetable crop. This mild-flavored veggie can add an energizing element to both sweet and savory dishes (plus cocktails!), so check out these 13 ways to enjoy the taste of crunchy cucumbers at home.
Photos: Nicole Perry
Chicken Thighs With Rhubarb-Cucumber Salsa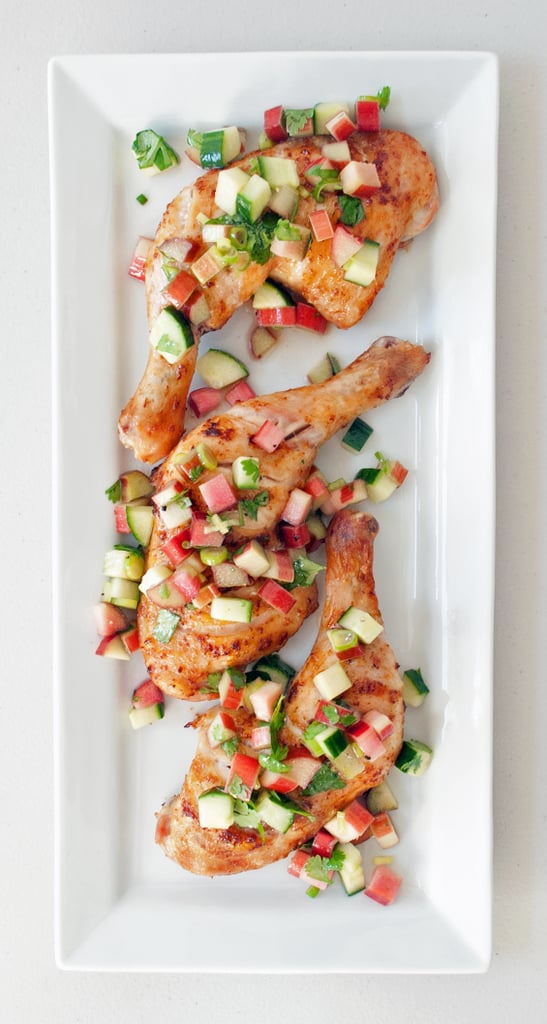 If you thought rhubarb was just meant for pie, it's time to think again. Brighten up chicken with a salsa made of the bracingly tart vegetable and cool cucumber [1].
Photo: Nicole Perry
Cucumber-Mint Gin Cocktail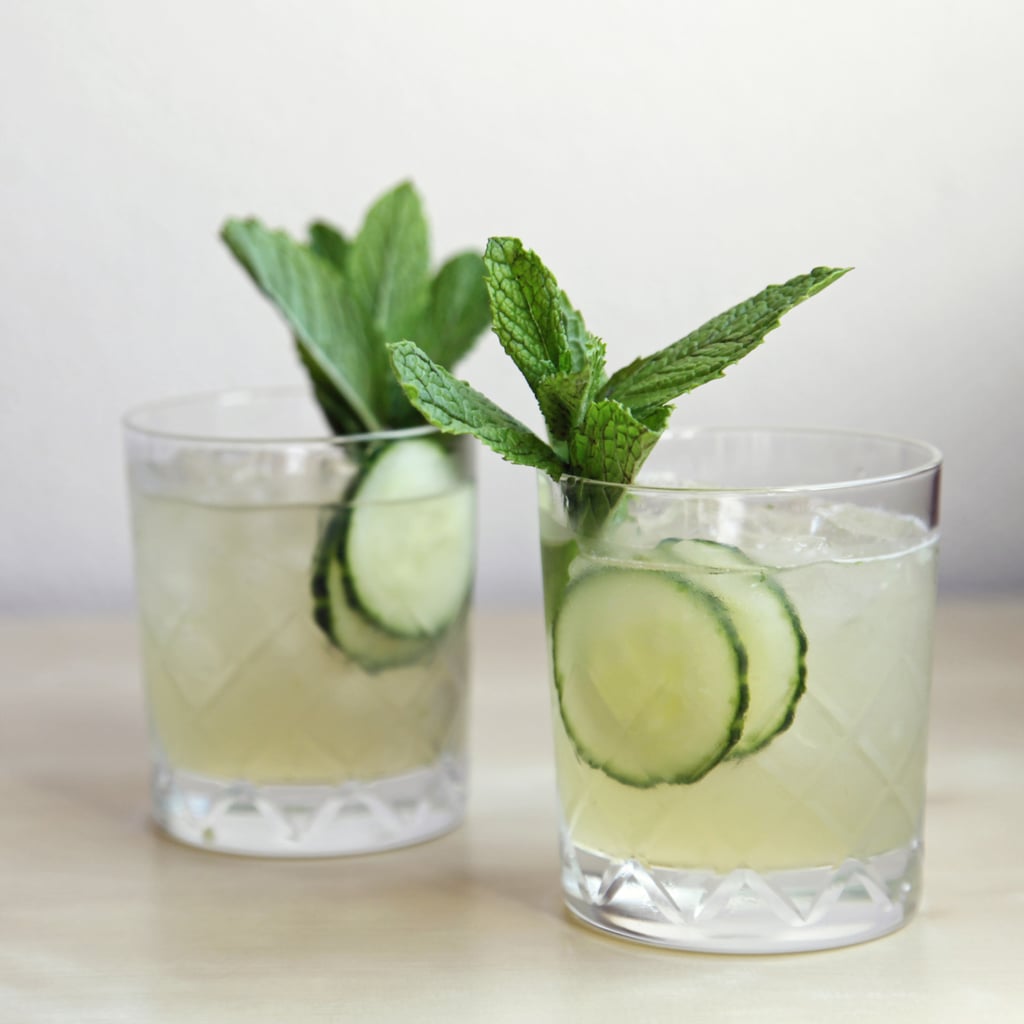 If you love mojitos, try this cucumber-mint gin cocktail [2] the next time you hit the bar. While it shares some of the same ingredients — mint and lime — it's enough of a departure that your tastebuds will be surprised and stimulated.
Photo: Nicole Perry
Cucumber Avocado Caprese Salad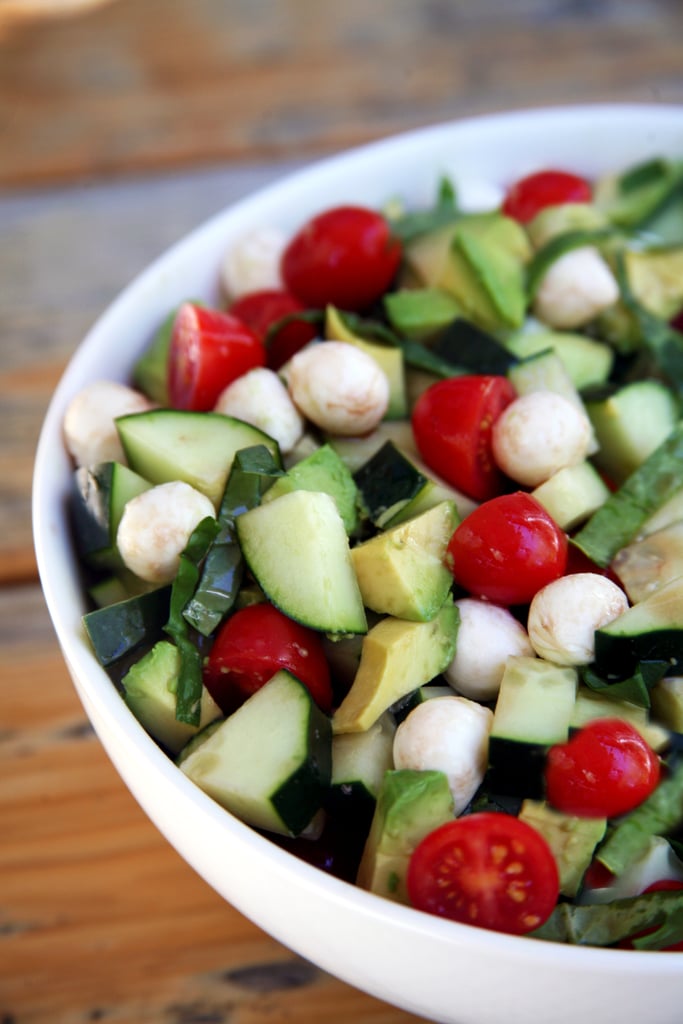 Make the most of your garden-fresh vegetables by throwing together this avocado- and cucumber-enhanced take on caprese salad [3].
Photo: Jenny Sugar
Tzatziki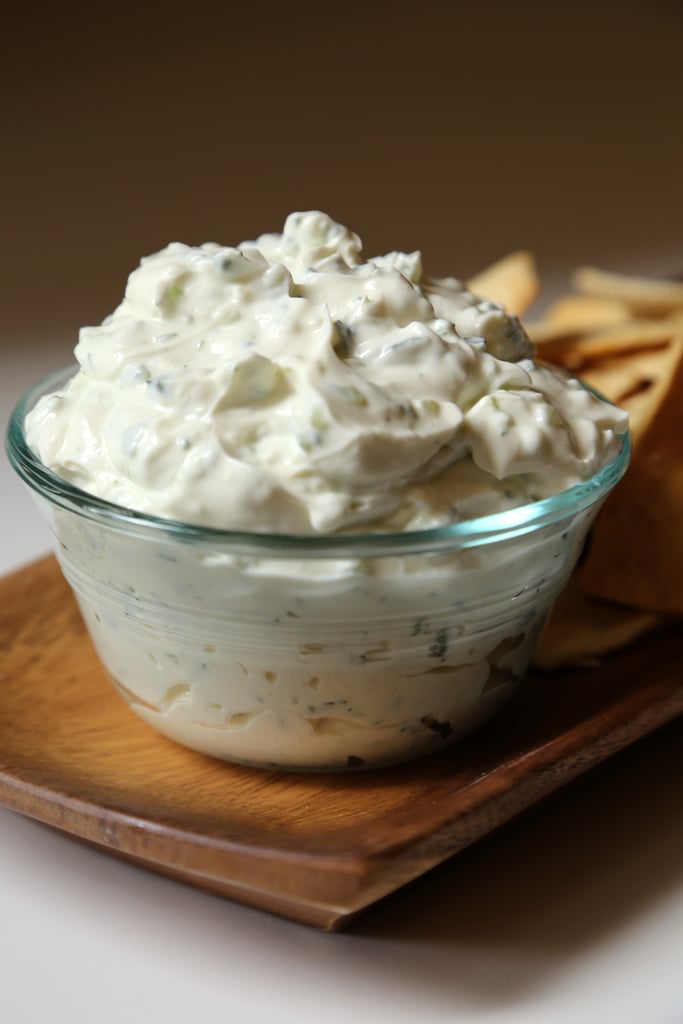 The next time it's Greek food night at home, whip up a batch of cool and creamy tzatziki [4]. This dip made from cucumbers, Greek yogurt, sour cream, and fresh herbs is the perfect palate refresher.
Photo: Anna Monette Roberts
Cucumber Raita
Temper the heat of Indian fare with cucumber raita [5], a cooling condiment. Leftovers taste great as a dip for crudité.
Photo: Nicole Perry
Lime Granita-Mango Salsa Bites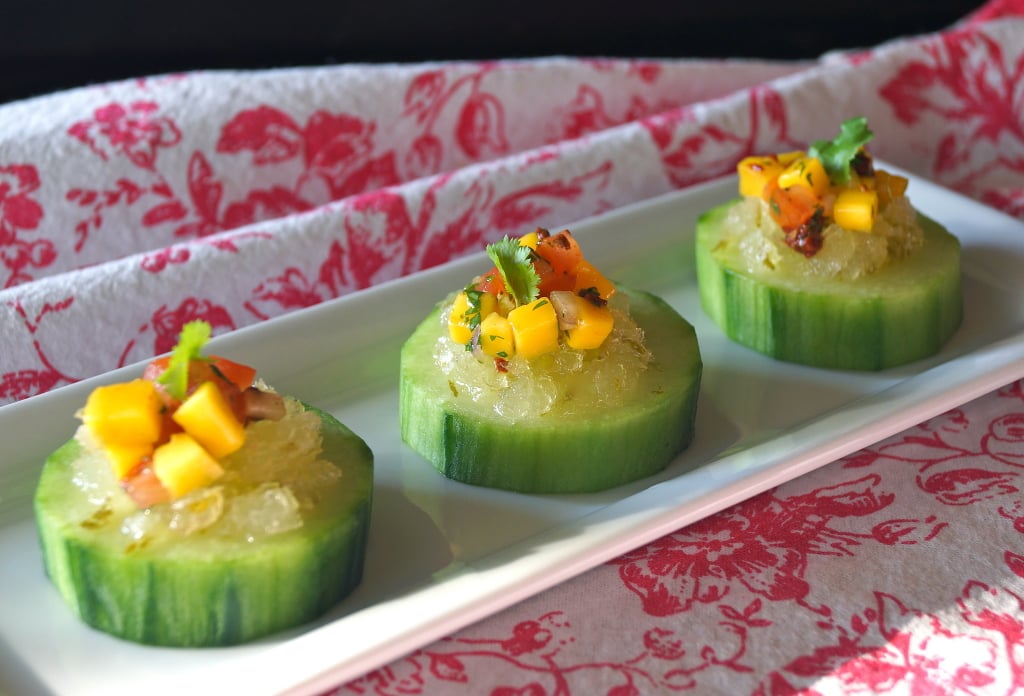 Wow party guests with these sweet and spicy lime granita-mango salsa bites [6]. The crunchy cucumber and cool granita are a stunning pair.
Source: Cooking on the Weekends [7]
Southeast Asian Tomato and Cucumber Salad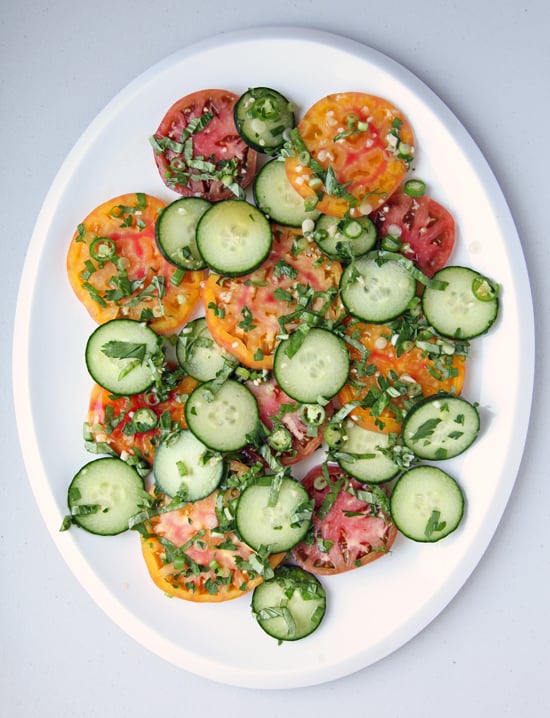 For a funky spin on a Summer staple — the tomato salad — add cucumbers, fish sauce, and fresh herbs [8] to the mix.
Photo: Nicole Perry
Cucumber Salad With Miso and Sesame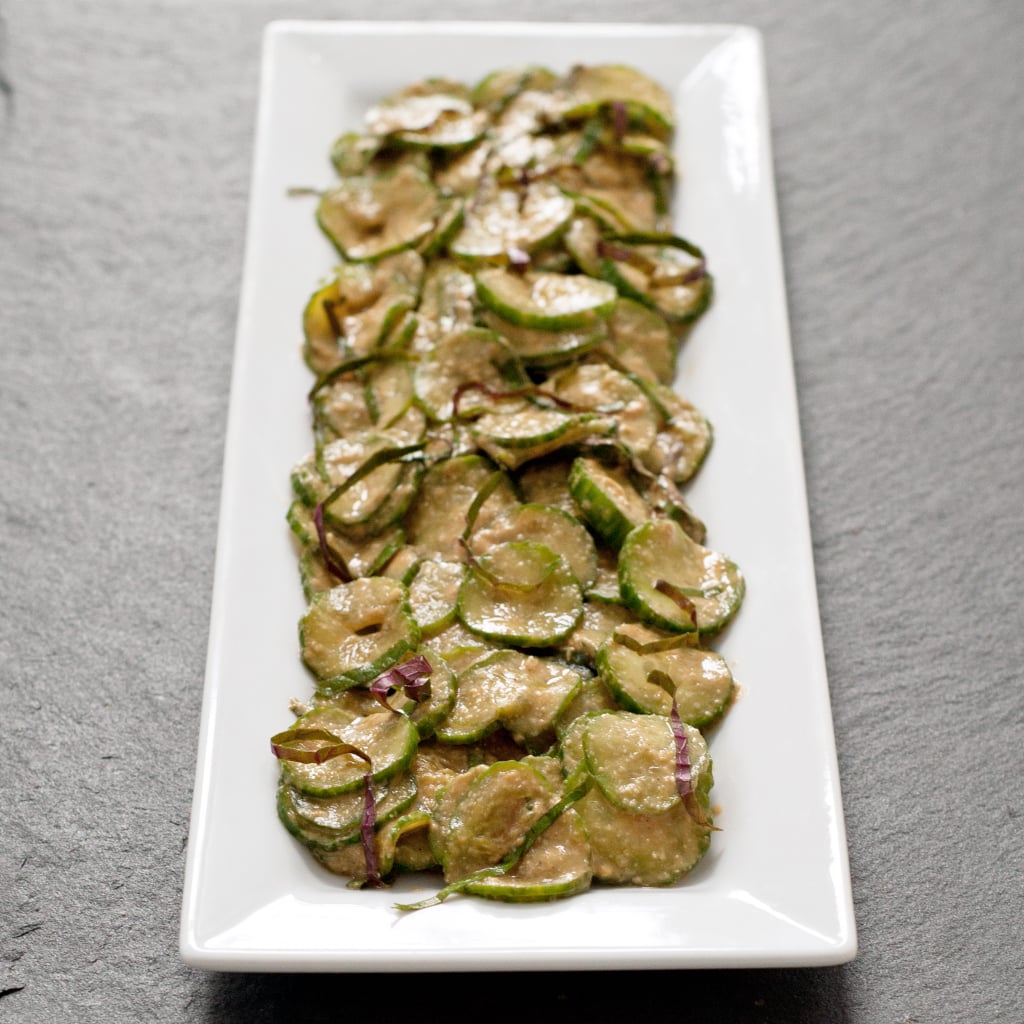 For a salad with the rich umami flavors of Japanese cooking, try this miso and sesame cucumber salad [9]. The rich, malty flavor of the miso is balanced by delicate rice wine vinegar and the crisp crunch of cucumbers.
Photo: Nicole Perry
Savory Cucumber, Watermelon, and Mango Salad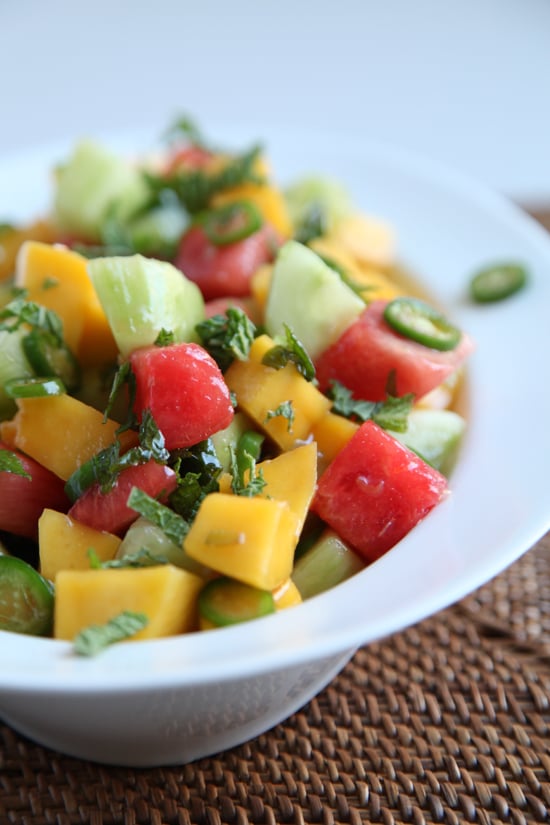 You'll never expect the surprising savory ingredients in this cucumber, watermelon, and mango salad [10].
Photo: Nicole Perry
Pimm's Cup
Pimm's cup [11] — a minty, herbal cocktail — is great for day drinking, plus it comes with a tasty cucumber garnish.
Photo: Anna Monette Roberts
Sesame and Soy Cucumber Salad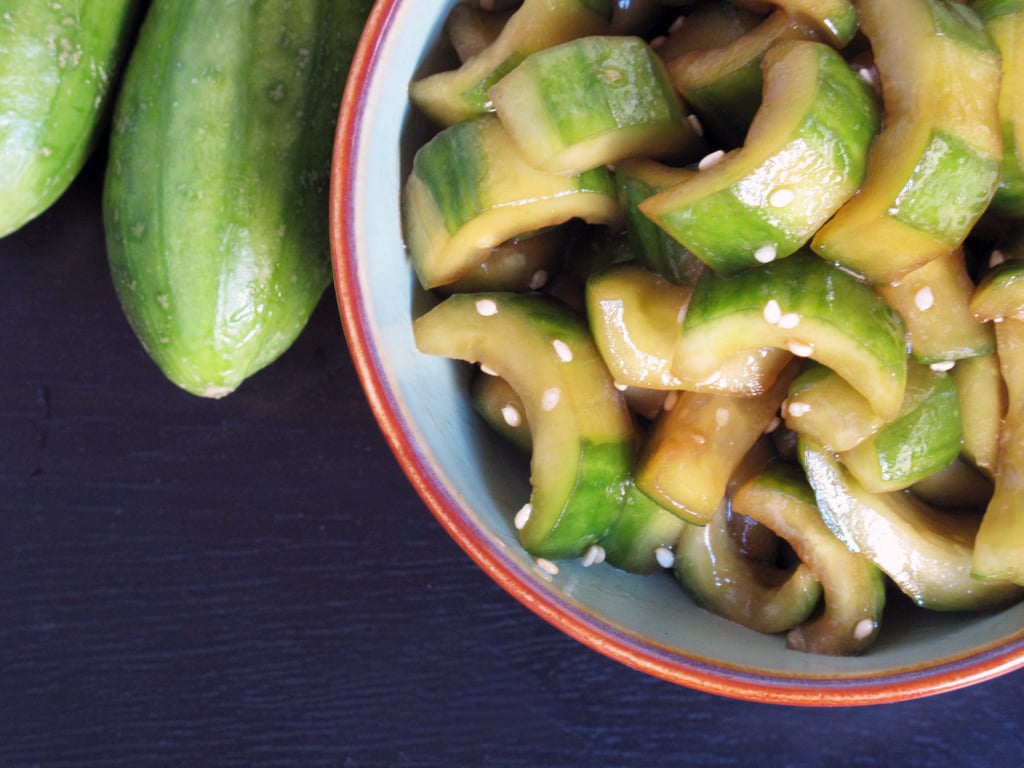 Short on time? This sesame-soy cucumber salad [12] comes together in a flash and tastes bright and satisfying.
Photo: Susannah Chen
Greek Salad Bites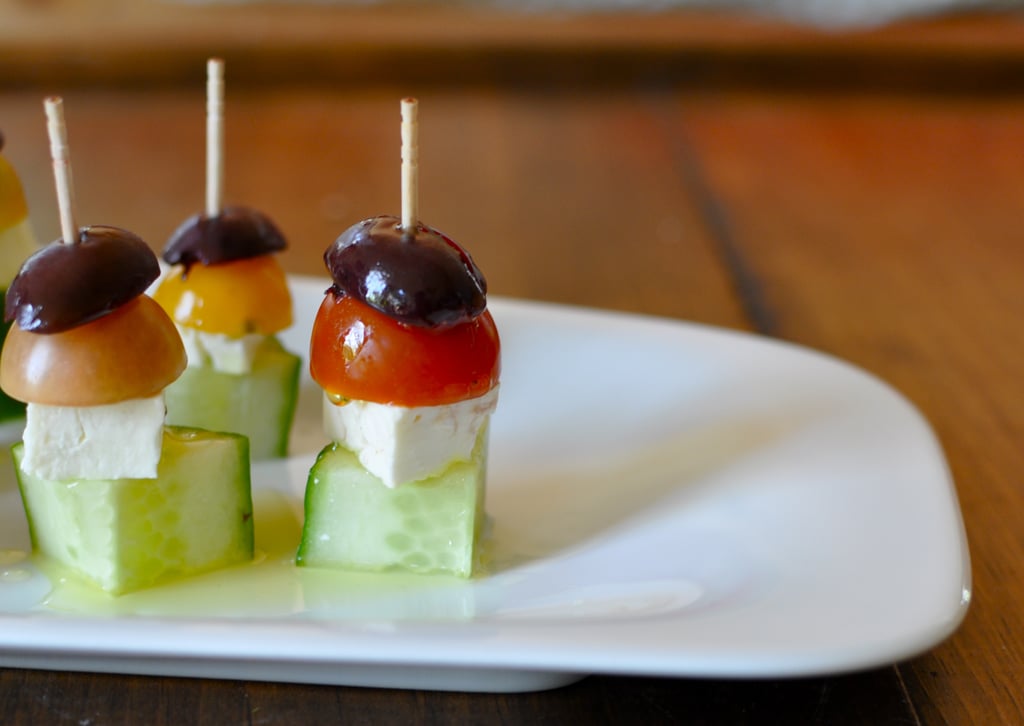 The next time you host a dinner party, skip traditional Greek salad and share these easy-to-eat Greek salad bites [13] instead.
Photo: Lauren Hendrickson
Benedictine Cheese Sandwich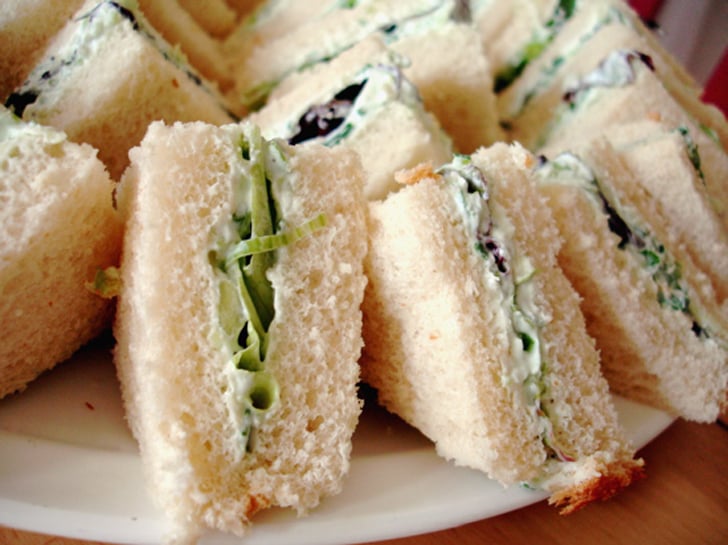 Vamp up your typical tea sandwiches; these Benedictine cheese sandwiches [14] add scallions to the traditional cucumbers and cream cheese for a punch of flavor.
Photo: Nancy Einhart