I recently attended a Dark Dining — which was actually a blindfolded dining — event at Jardiniere [1]. It was put on by Tazo Tea as part of their Tazo Taste Infusion events [2]. The events are being held in three cities — San Francisco, Seattle, and Denver — and encourage you to celebrate the artistry and craftsmanship that go into fine food. I'd recommend looking into it, as there are some interesting things going on [3].
Luckily I was invited to their dark dining event, and am happy to report back. The tea was infused into each dish and drink, and the pairings were fantastic. I managed to take a bunch of pictures while blindfolded — I held my camera out and let it do the work. To see how the event went, click the "Start" button.
Chef Craig Patzer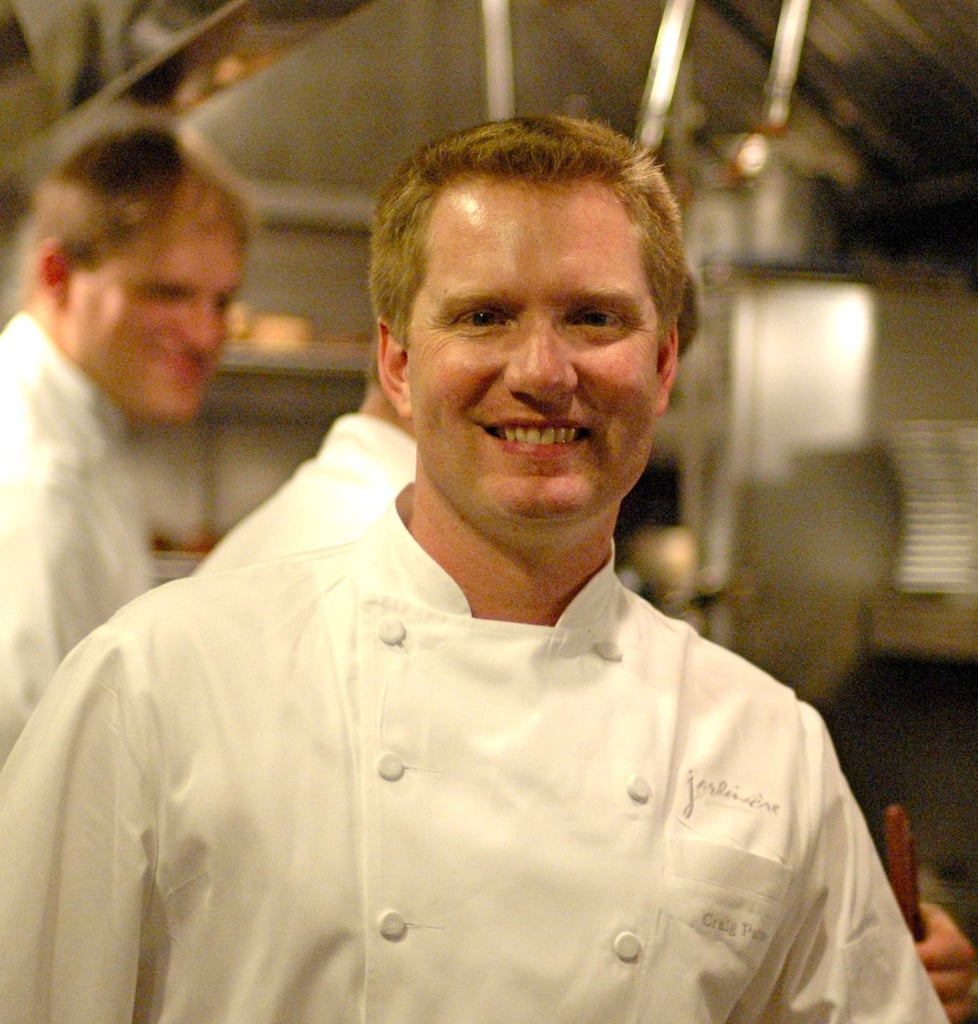 This is chef Craig Patzer of Jardiniere [4].
He created the delicious menu and even ate the meal blindfolded before tweaking it to serve to us.
If you have a chance to check out his food, I highly recommend it. The pairings of texture and flavor were delightful and imaginative.
*Picture not taken blindfolded.
Bon Appetit!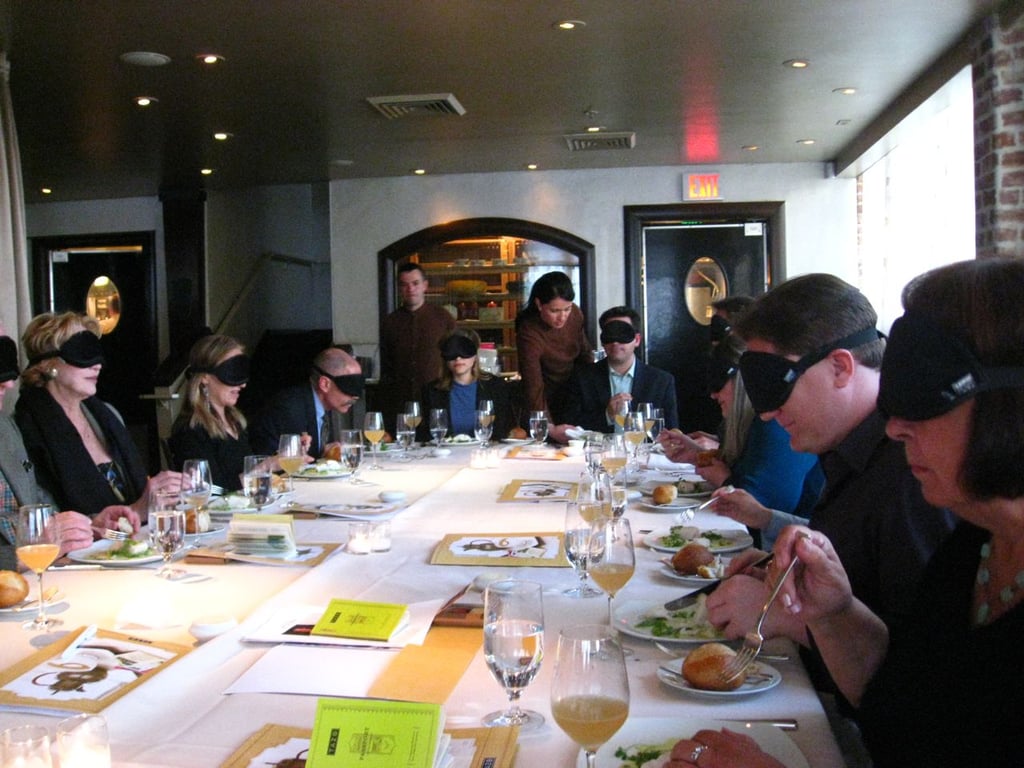 Everyone has forks and knives in hand at the start. I think we all resorted to fingers and spoons at the end.
Where's the drink?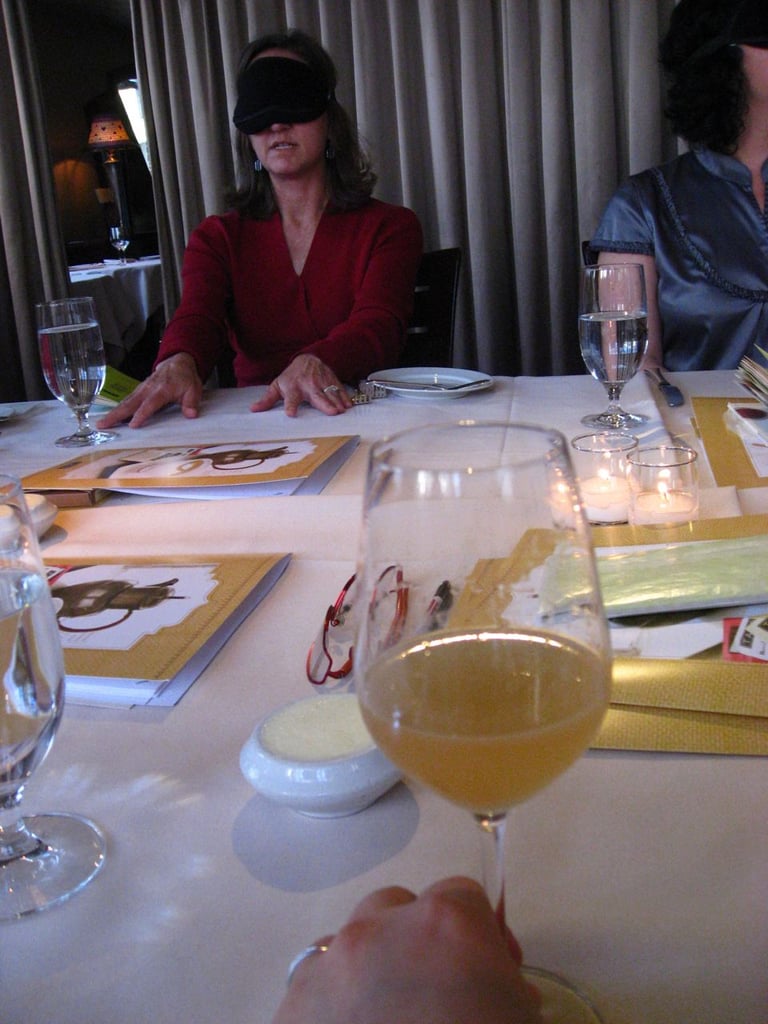 It was difficult to find the drink placed in front of you. Notice the lady in red hunting for her water glass with her fingers.
Clean Plate?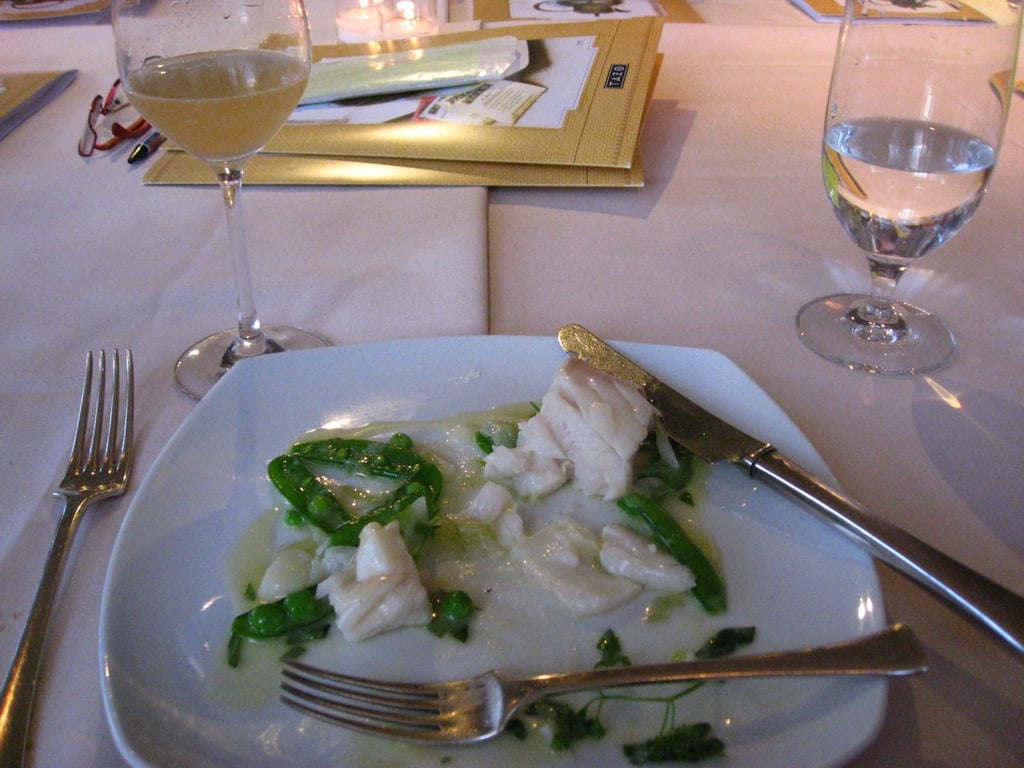 I took this picture when I thought I had cleared my plate. The server came by to tell me I had loads more to go. The problem was I didn't know it was all off to the right. I thought it was on the bottom and kept scooping up air!
Hey, you're not holding anything.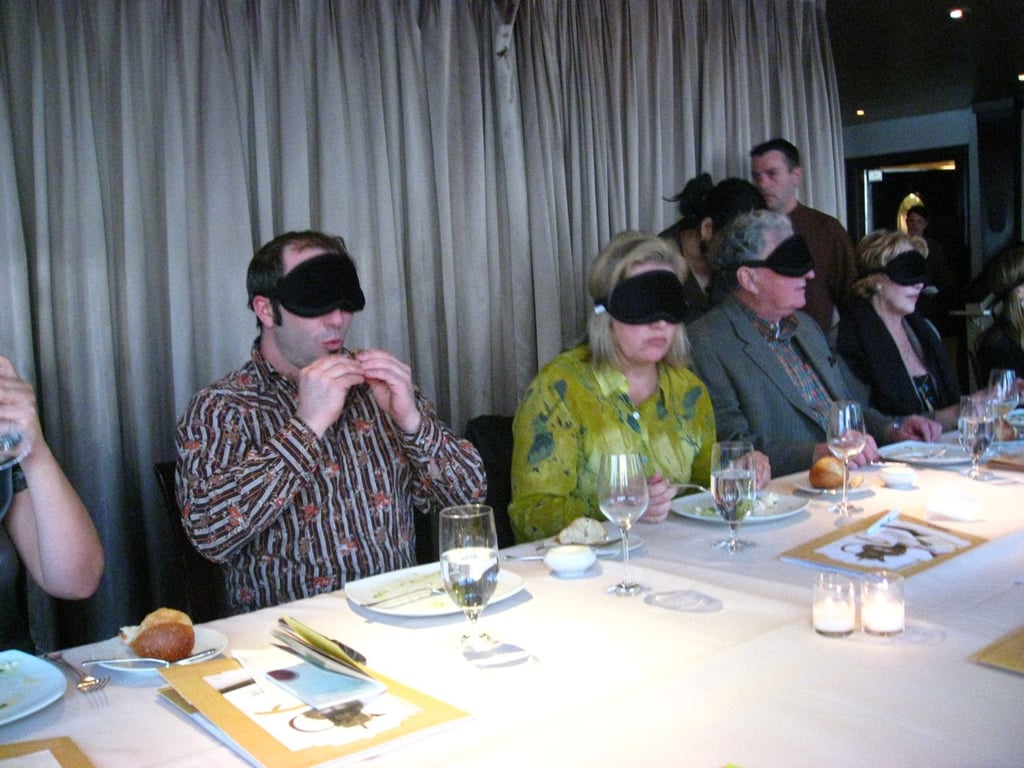 Forks full of nothing but air I can understand, but what is this guy eating?
Drink number two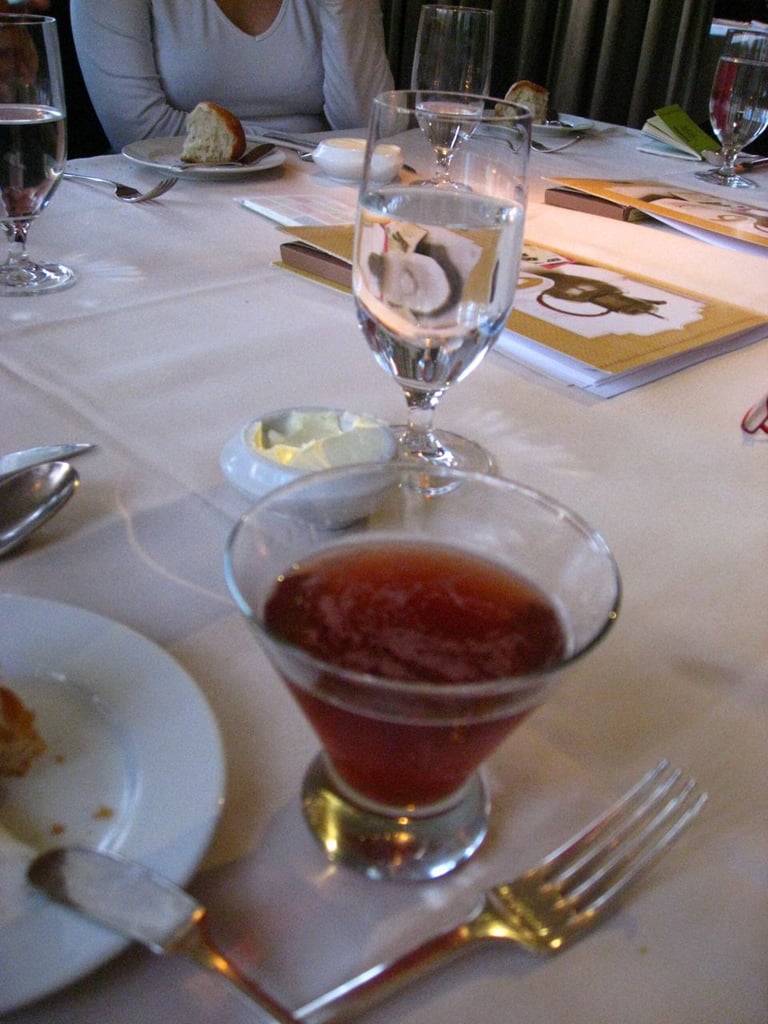 Strangely, everyone had a different idea of what this drink should be like. Some thought it was bright green, while others thought it was dark brown. I thought there was bourbon or brandy, or whiskey in it, but it ended up being a complex drink with gin, lillet and brandied cherries.
Just a little pat of butter.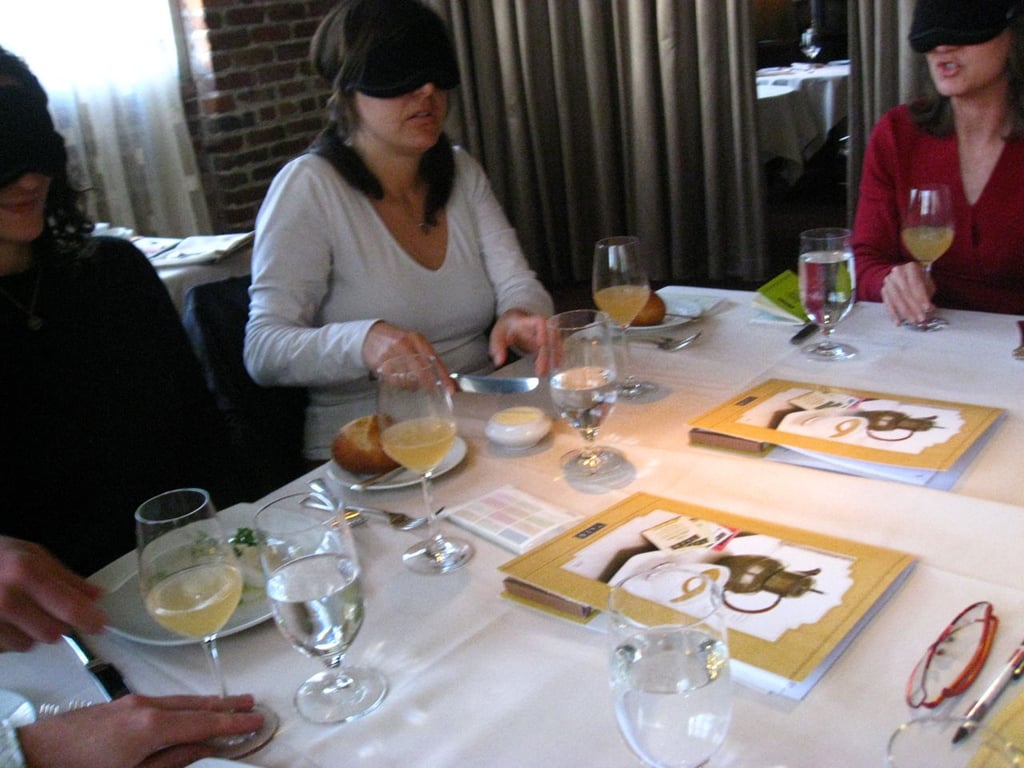 Putting butter on bread was the most painful task of the evening. This gal is about to brave it. When I did, I actually stuck my finger in the middle on accident.
All Done!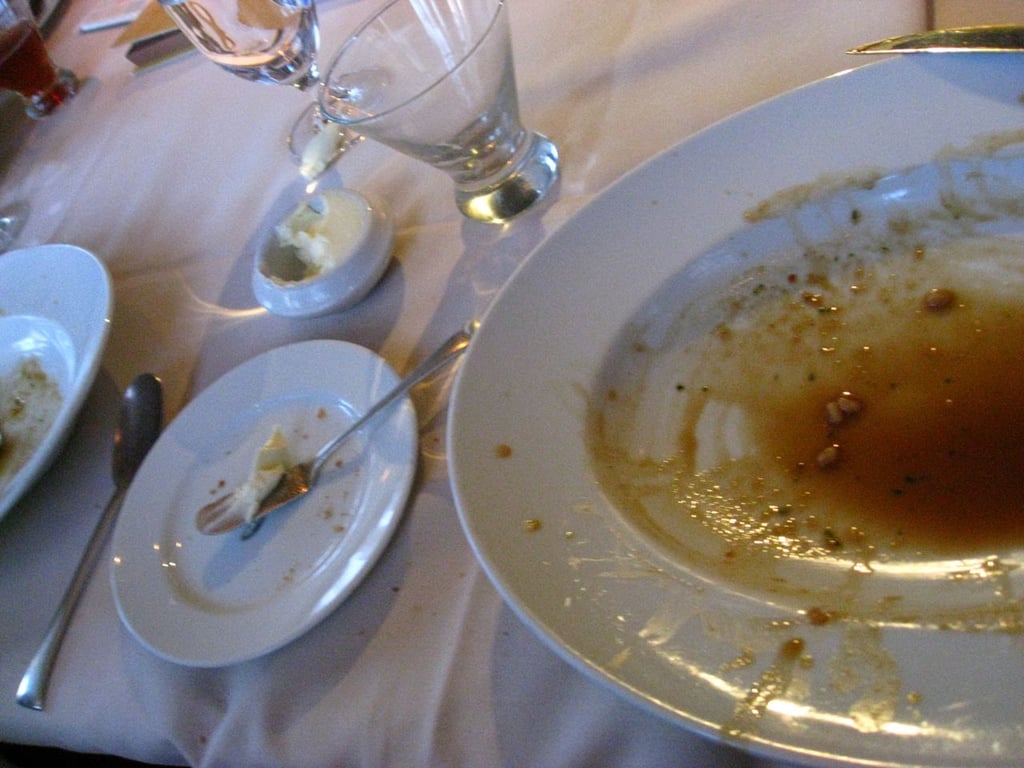 I'm sort of glad I didn't see this until after the blindfold came off and the dishes were cleared away. Look how disgusting it looks. I have sauce everywhere! Not to mention the dollops of butter on the glasses!
Chef Patzer Gives it Away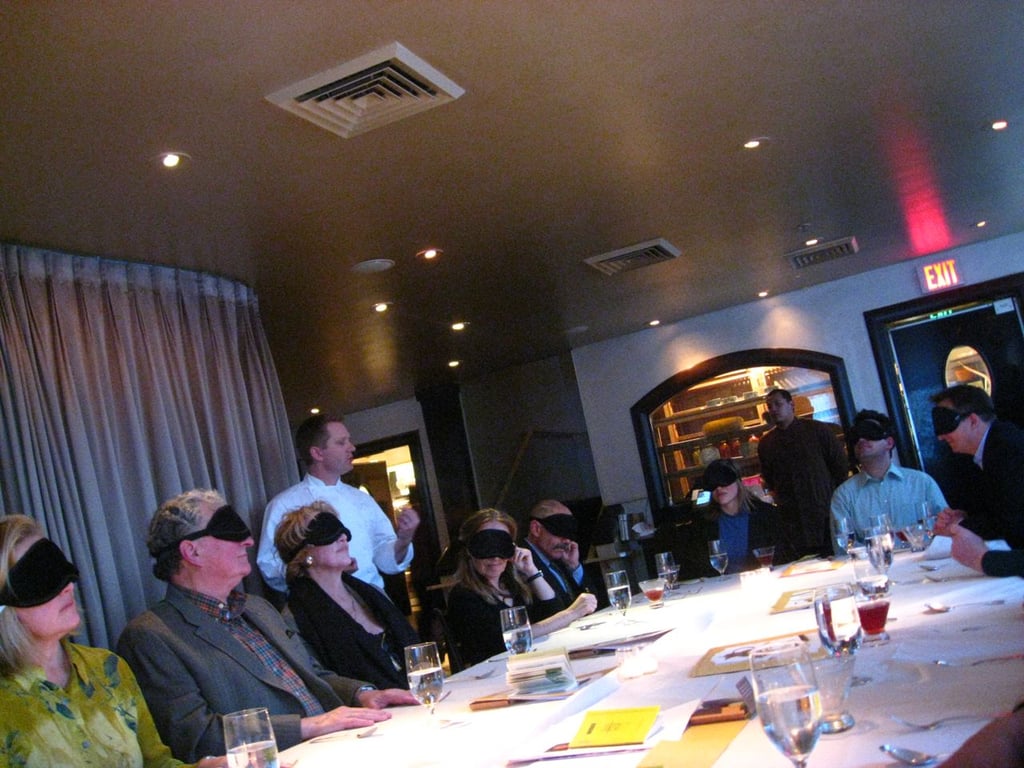 Between courses, Chef Patzer came out to tell us what we were eating. The shock and awe was pretty amazing. I like to think I have a pretty good palate, but even I was fooled by his complex flavors.
Cheers!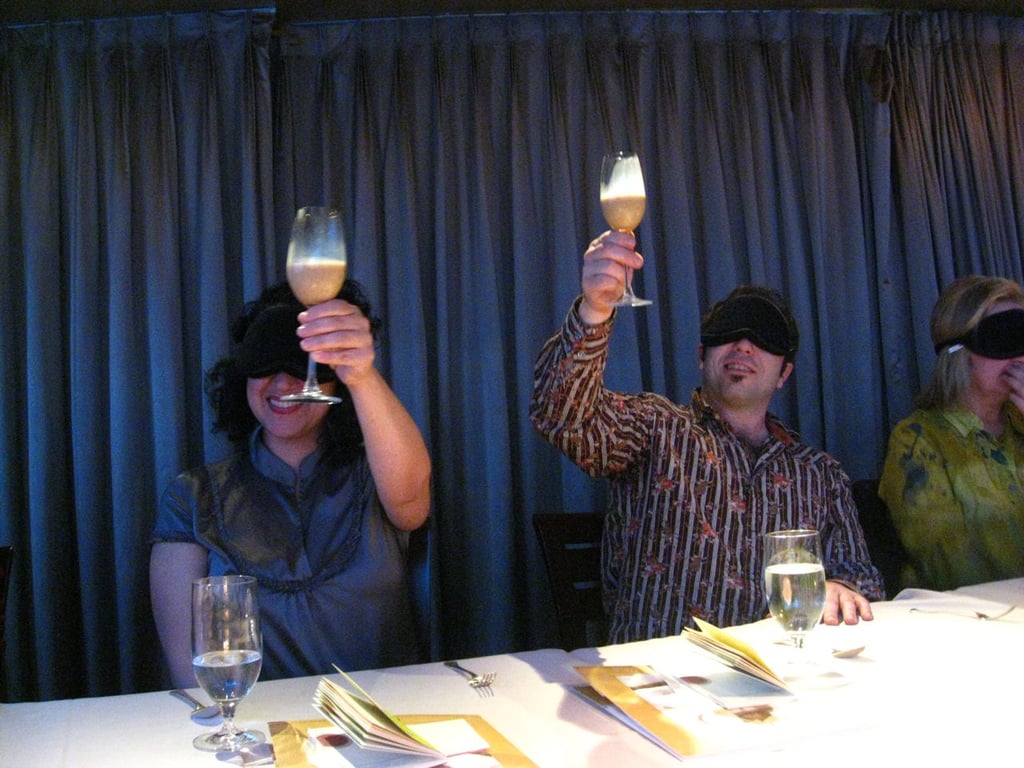 Everyone should try blindfolded dining at least once!
Major Cohen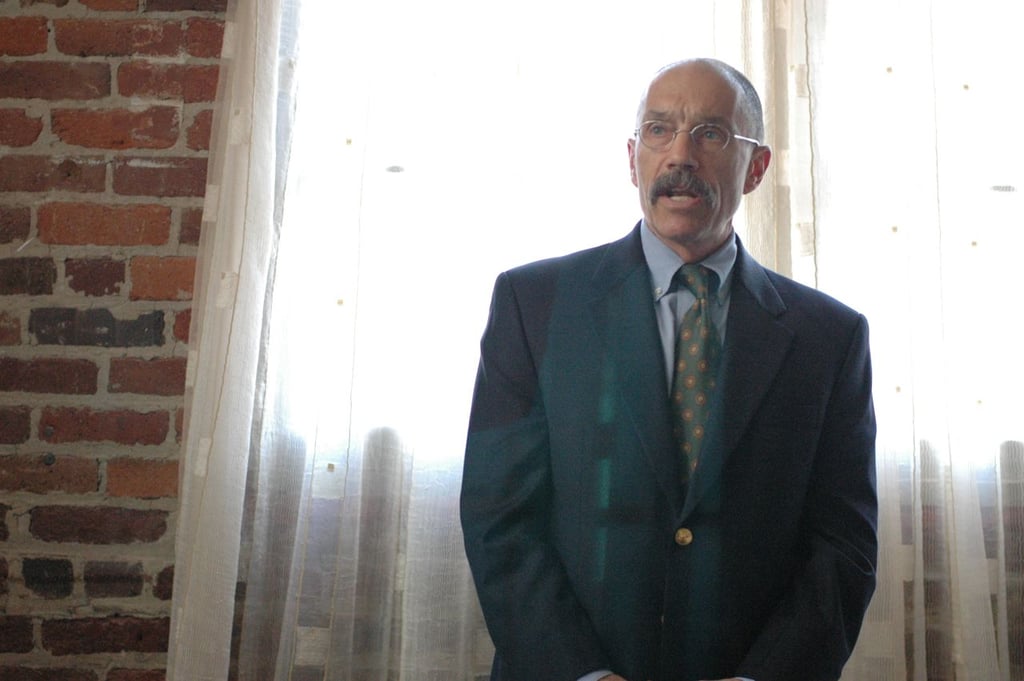 Major Cohen is a Tazo Tea Master. His knowledge of tea was amazing. Before the meal he took us on a tea tasting extravaganza.
*Picture not taken blindfolded.
First Course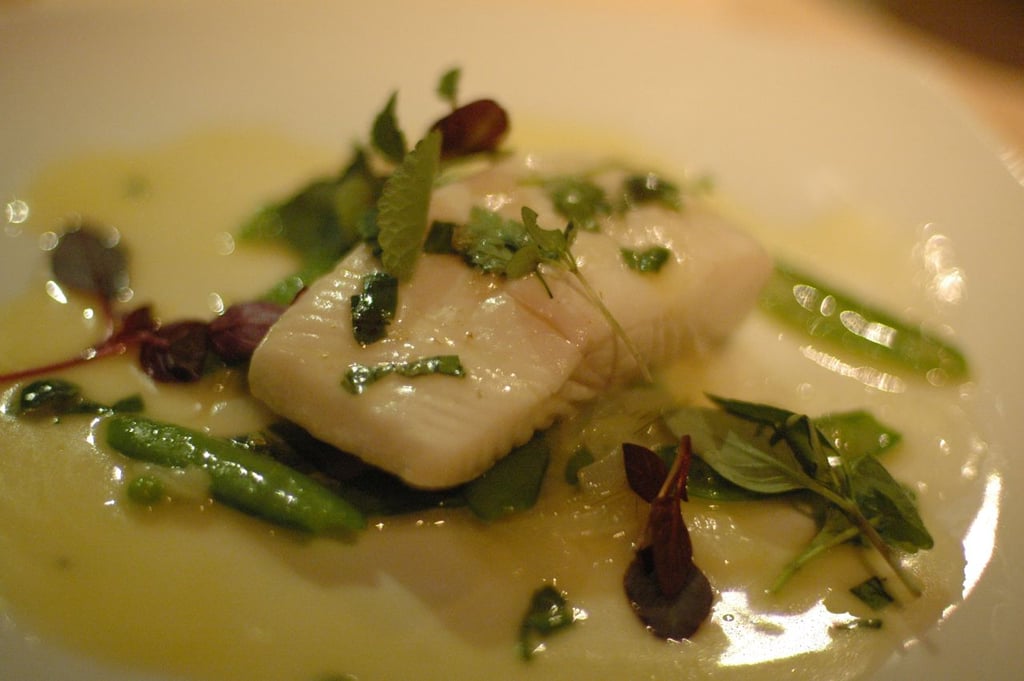 A light halibut with a tangy lemon sauce. The sauce was infused with the lemon tea. The snap peas and greens gave it some nice texture also.
*Picture not taken blindfolded.
Main Course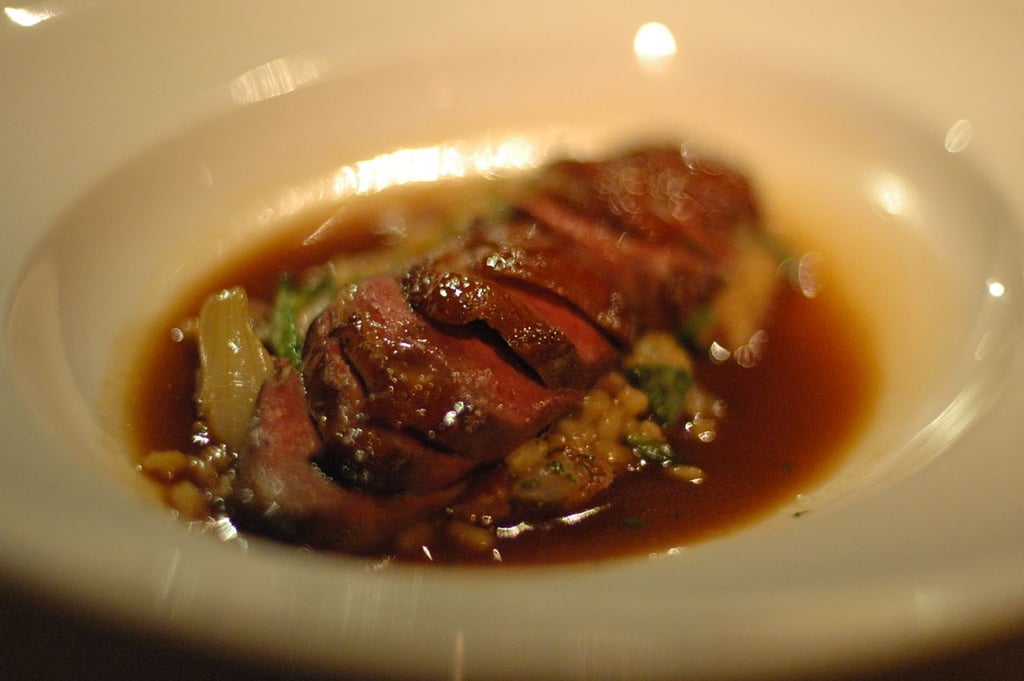 Seared delicious squab. No one could identify this protein. There were cries of duck — I didn't think it was gamey enough to be duck — as well as chicken. Someone did say squab, but we all veto'd it thinking the pieces were too large to be squab. When it was presented to us later, we were all pretty taken aback by the size. I thought each piece was twice as large!
*Picture not taken blindfolded.
Dessert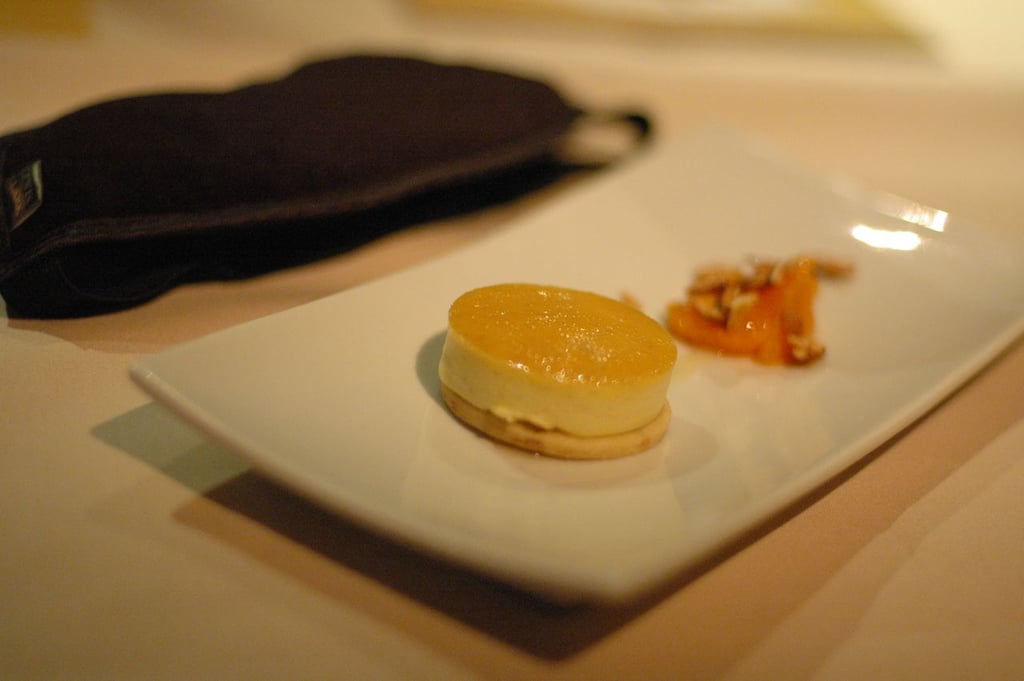 The dessert was a creme caramel on an almond-based cookie with mandarin oranges.
*Picture not taken blindfolded.