Decked-Out Darlings: 10 Summer Style Must Haves
After dusting off all of those Summer toys for the tots' amusement, it's time to suit them up for Summer fun! Whether you're headed to the pool, beach, or backyard, your baby needs to be dressed and accessorized for the occasion. The limited-edition Huggies® Jeans Diaper offers a unique, fun, and stylish way to make little ones the coolest and cutest around on warm Summer days.
Here are 10 other must haves to get your baby ready for Summer!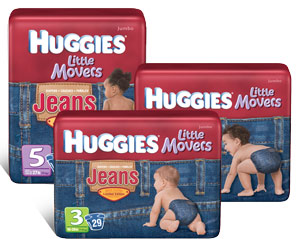 Huggies® Jean Diapers
Sunhats
Bloomers
Rocker tees
Light sweater for when it cools off
Water table for the backyard
Floaties for the pool
Sunscreen
Swimwear
Onesies