Decoration Ideas For a Kentucky Derby Party
Come Party With Me: Kentucky Derby — The Look
Like us on Facebook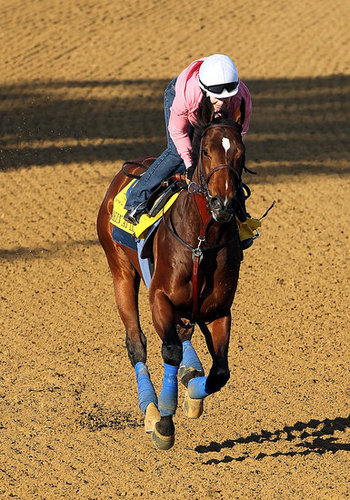 This year the Kentucky Derby takes place on May 1, so let sunny Spring florals dictate the theme of your party. The menu is a spread of hearty appetizers that should be displayed buffet-style around the living room. White platters look crisp against a printed colorful tablecloth. Silver mint julep glasses are a must. Set the pie out and let guests admire it until it's time for dessert. Make sure the television is visible from all angles — you don't want anyone to miss the race. To let friends know where the party is, stick horse and

jockey

signs in the front yard.

Where will you be watching the derby this year?