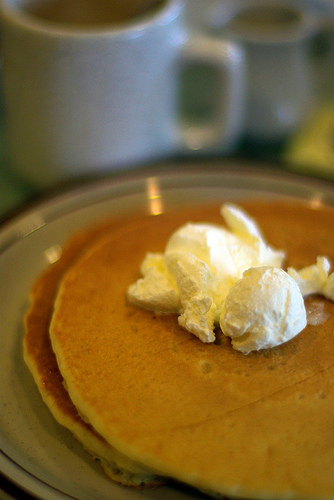 The
Grand Slam giveaway
is long over — but starting this Saturday, diners at Denny's can get their meals for next to nothing. For the first time time ever, the casual chain is
offering a value menu
, with items priced at $2, $4, $6, and $8.
The 16-item menu includes a biscuit and gravy with hash browns or an egg for $2, all-you-can-eat pancakes for $4, and a classic burger and fries for $6, and will be available all day at the chain's 1,500 restaurants. In another example of casual chains dropping price points, perhaps Denny's is trying to find its edge amidst the fast food breakfast wars.
Would you be more likely to go to Denny's based on these lower prices?
Source: Flickr User House of Sims