Did You Watch Top Chef Just Desserts Premiere?
Did You Watch Top Chef Just Desserts Last Night?
Like us on Facebook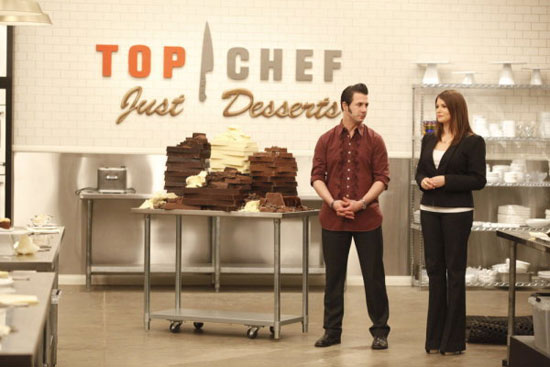 After we introduced you to the contestants yesterday, the premiere of Top Chef's sweetest spinoff, Top Chef Just Desserts, aired last night. Contestants were challenged with creating the most decadent chocolate dessert, to be judged by Mr. Chocolate himself, Jacques Torres. The pastry chefs were also met with head judge Johnny Iuzzini's somewhat intimidating, no-nonsense style — something I found immensely entertaining. Did you tune in, or are you Top Chef-ed out?
Photo courtesy of Bravo