Make a stellar homemade dinner for you and your sweetheart, thanks to Barry Taylor of Sorted Food [1]. This low-fuss, high-reward meal is bound to impress, whether it's intended for Valentine's Day, an anniversary, or a special night in.
Steak, Roasted Potatoes, and Green Beans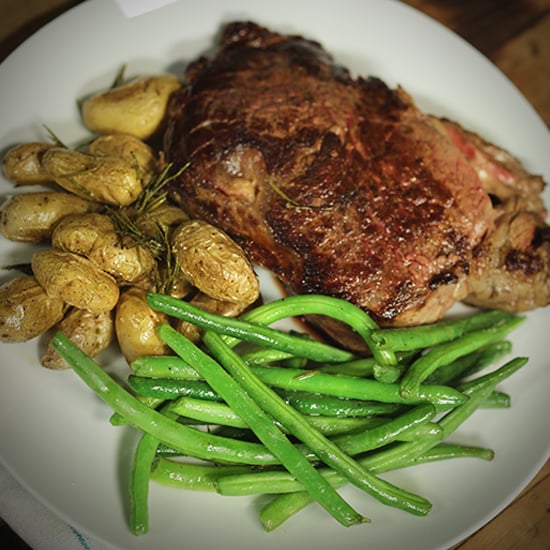 When cooking for a date, we like to keep things simple so we can focus on enjoying the company — and flirting a bit — rather than stressing out over a complicated recipe. It's hard to go wrong with pan-seared steak, roasted rosemary potatoes, and butter-glazed green beans. Watch the video to see how to make this sophisticated spin on meat and potatoes, and then print out the recipes [2].
White Chocolate Rocky Road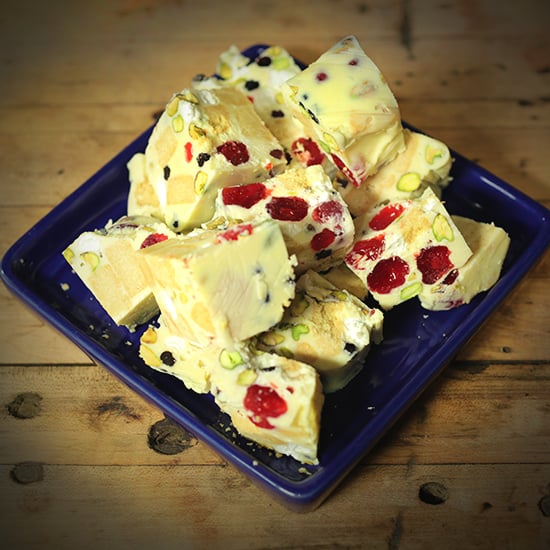 For dessert, why not save yourself some trouble and serve a make-ahead treat like white chocolate rocky road — essentially a thicker, fudge-like chocolate bark. More a technique than a hard and fast recipe, this sweet can be customized to your taste by switching up the mix-ins, though this combination of pistachios, candied cherries, and mini marshmallows is pretty hard to beat. Watch the video to learn how it's done, and then print out the recipe [3].
Awkward First Date Moments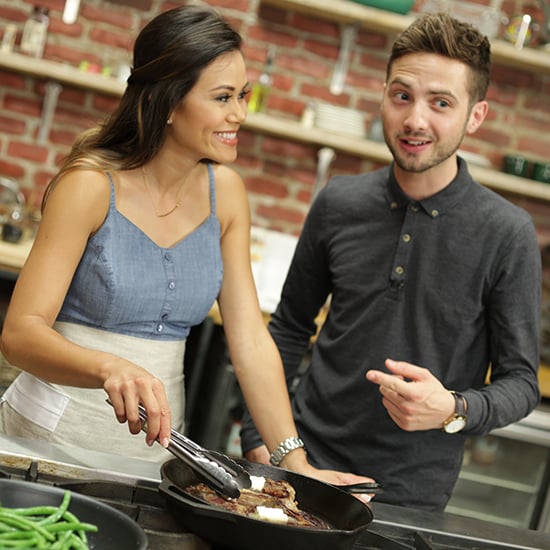 Now that you've seen how to make a stellar date-worthy meal, see how Barry and Brandi's evening together really went. Want more? Don't forget to check out Sorted Food [4] on Tastemade [5] and POPSUGAR Food [6] on YouTube for more of Barry and Brandi, respectively.