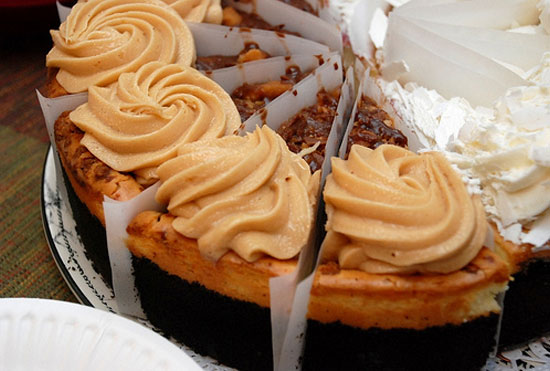 Michael Ruhlman is a well-respected author in the food industry. Recently he shocked everyone when he wrote an article (prompted by a challenge from fellow journalist Kelly Alexander)
that praised The Cheesecake Factory
. A resident in malls across America,
The Cheesecake Factory
has an extensive 20-page laminated menu. While I haven't eaten there in years, it holds a special place in my heart: The Cheesecake Factory is where I had my very first
mojito
(shh...I wasn't 21). How do you feel about the establishment? Do you think the food is good?
Photo by flickr user mela sogono