Do You Enjoy Nightcaps?
Like us on Facebook
On Sunday night I sat down to watch the season premiere of Mad Men with complete elation. The show is a wonderful glimpse into the 1960s, not only society and fashion, but also food! On this episode, Don (aka Bill), Salvatore (aka Sam), and a couple of cute stewardesses finished their fine dining experience with nightcaps.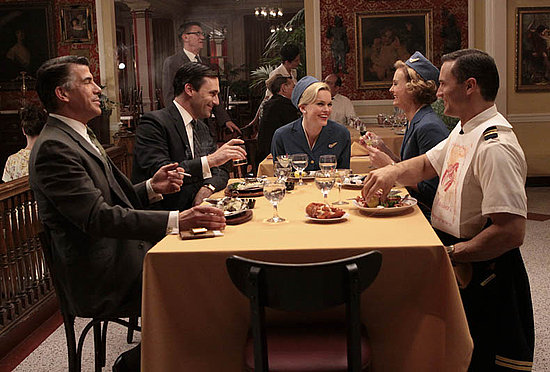 Nightcaps are essentially an after dinner drink, like a brandy or Irish cream. While I am not a huge brandy drinker, I love to finish a rich dinner with a dessert wine like port. Do you occasionally indulge with a nightcap? If so, what is your drink of choice?
Photo courtesy of AMC