Do You Order Dessert?
Like us on Facebook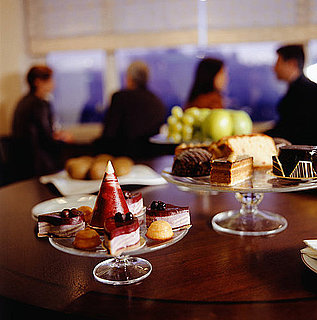 Yesterday after reading San Francisco restaurant critic Michael Bauer's blog, I started to think about why and when I order dessert. According to Bauer desserts don't sell: "Many people fill up before dessert, and they either skip the course or split a dessert among several people. That means a customer will take up the table for an extra half hour and spend only $8 or so. Waiters would rather turn the tables; desserts make them linger. In the end desserts aren't high-profit margins for restaurants." His rational makes perfect sense.
And, I'm the first to admit that I rarely order dessert — especially during bikini season! How do you feel about the matter? When dining out, do you purchase dessert?