Dumb Starbucks Photos
The Comedian Behind Dumb Starbucks, Revealed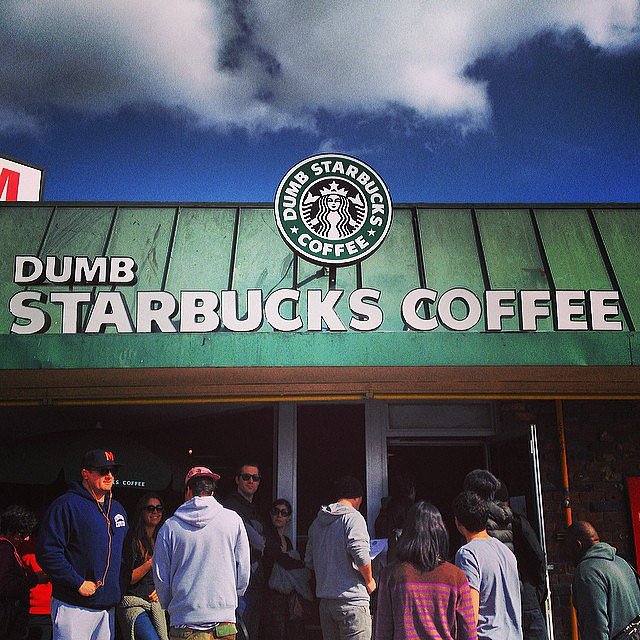 What's Your Reaction?
0
0
0
0
0
0
1
The Comedian Behind Dumb Starbucks, Revealed
It seemed like an ordinary LA weekend. The skies were blue, and the coffee lines were long. However, something appeared amiss about that Starbucks sign. No, you didn't read it wrong, and it hasn't been photoshopped. Parody coffee shop Dumb Starbucks opened its first location over the weekend, offering free Dumb Starbucks beverages to all. Everything from the signs and the cups to the menu looked like standard Starbucks paraphernalia — except it all donned a jarring adjective: dumb. Though some thought comedians Dan Harmon and Rainn Wilson, invented this artistic statement, Nathan Fielder, the host of Comedy Central's Nathan For You fessed up to the stunt. Sadly, the Los Angeles County Health Department has shut down the operation due to lack of proper permits, but Nathan has plans to expand to Brooklyn in the coming weeks. In the meantime, take a look at all the outrageously dumb offerings at Dumb Starbucks.
Latest