Growing up in the '90s during the heyday of Martha Stewart [1], I can vividly recall my mom's mastery of party-throwing. There isn't a crème she hasn't bruléed, a DIY [2] she hasn't crafted, or a tablescape theme she hasn't set with magician-like precision. That's why at the ripe age of 26, I've called upon her to help me (and you!) create a stunning Easter spread for a brunch to remember. The beautiful Delftware hanging in my parents' kitchen became the serving platters. The decorative wine bucket in the living room served its dutiful purpose to chill the sparkling wine. And like Mary Poppins, she unearthed some things I had never seen before, like the mini milk crates used to store the orange and grapefruit juices. As you plan your own Easter, repurpose trinkets and decor lying around your house. It will invite creativity and coziness to the table. Happy Easter!
The Menu
Spring fruit salad
Southern-style biscuits
Egg salad with apple and dill
Cheese grits
Baked ham
Sparkling wine
Freshly squeezed orange and grapefruit juices
Petit fours with cherry jam
Glazed sugar cookies
The Tablescape: Refined but Casual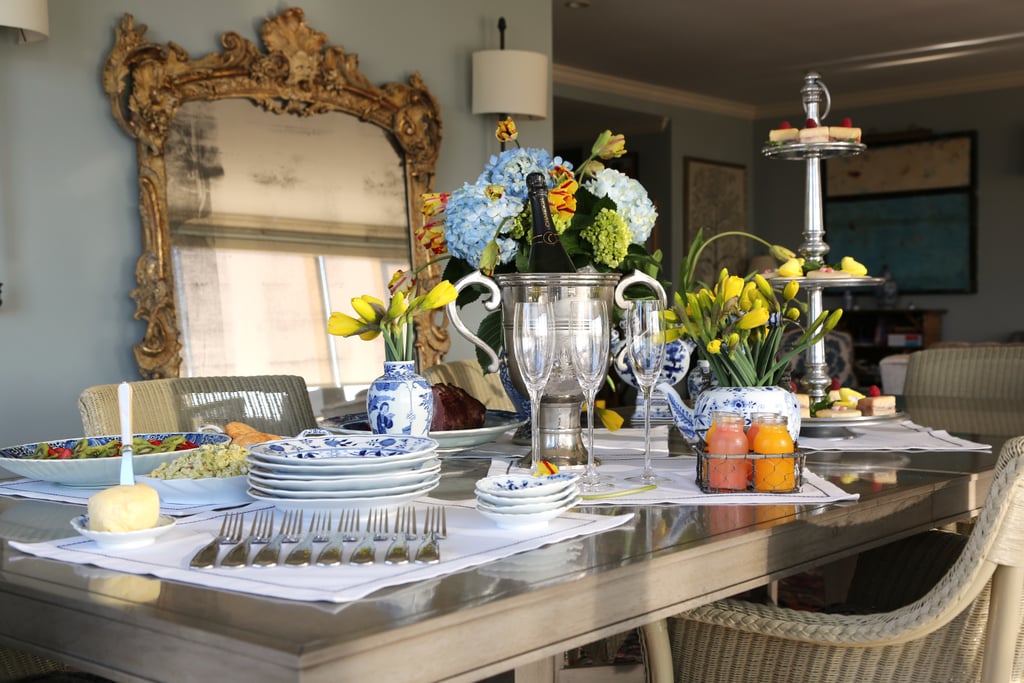 Linens: Lay out ironed linen napkins across a large dining table.
Dinnerware: Blue Delftware [3] is casual enough for the day yet embodies elegance.
Centerpiece: Fill vases with french tulips, daffodils, blue hydrangeas, green hydrangeas, and tulip leaves. For a little playfulness, transform a teakettle into a vase.
Other decor: A tiered tray and antique wine bucket add height to the tablescape.
Flower Arrangement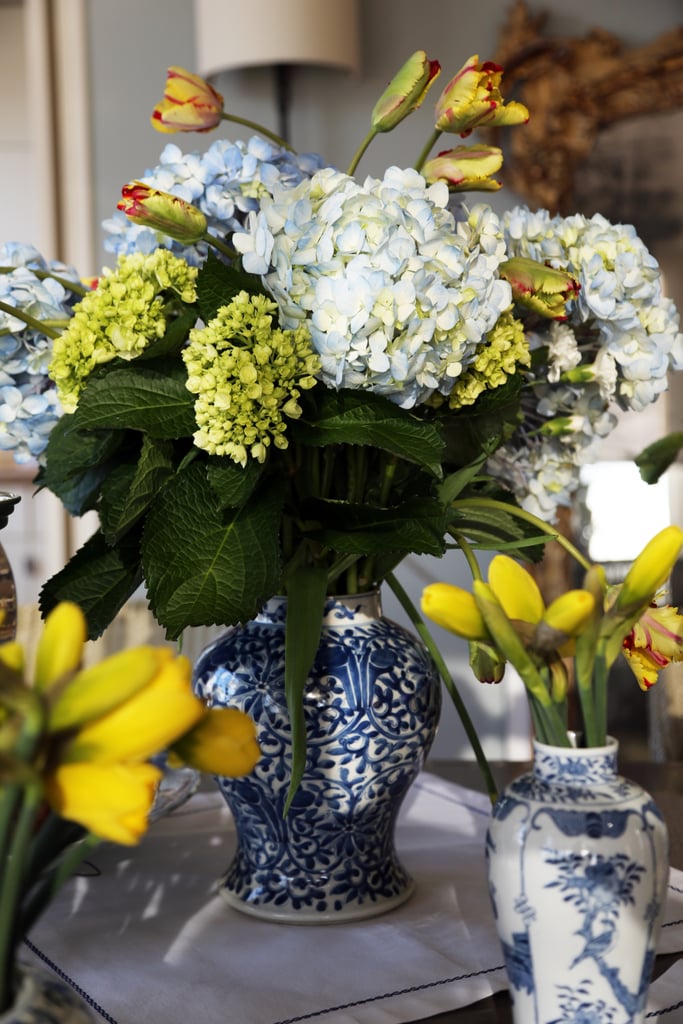 In smaller vases, group daffodils together. For the main centerpiece, droop tulip leaves then add blue and green hydrangeas. Scatter tall french tulips around the top for a dramatic pop of color.
Mimosa Station
Set up a mimosa station, so guests can help themselves upon arrival.
Baked Ham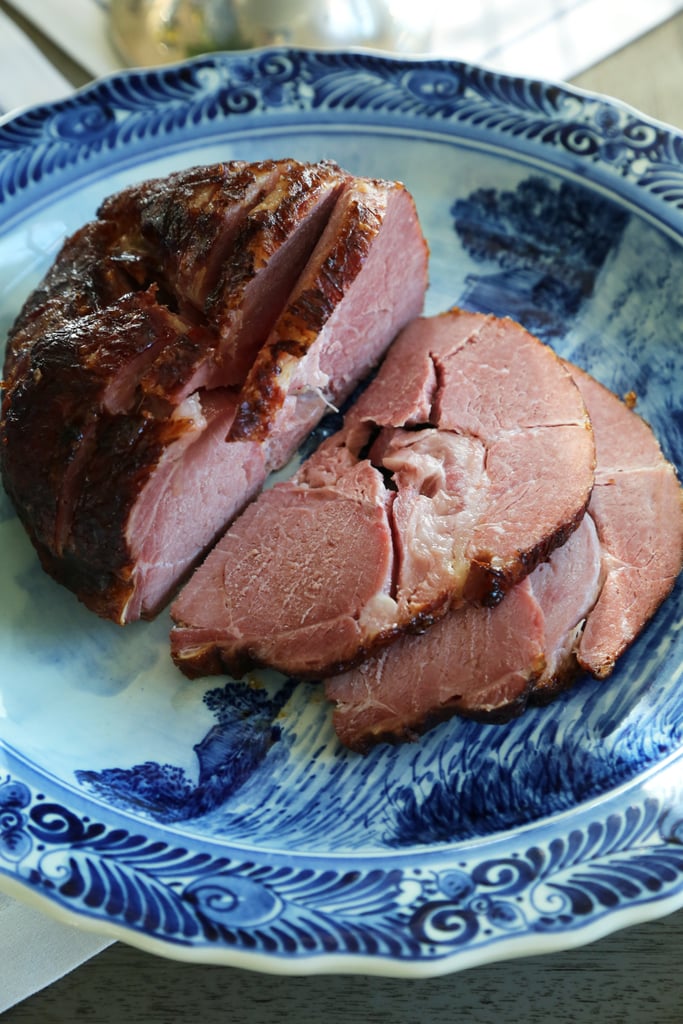 While you can always opt to honey-glaze the ham [4], even a baked, naturally caramelized ham will elicit oohs and ahs. Preslice it to help guests move along the buffet.
Spring Fruit Salad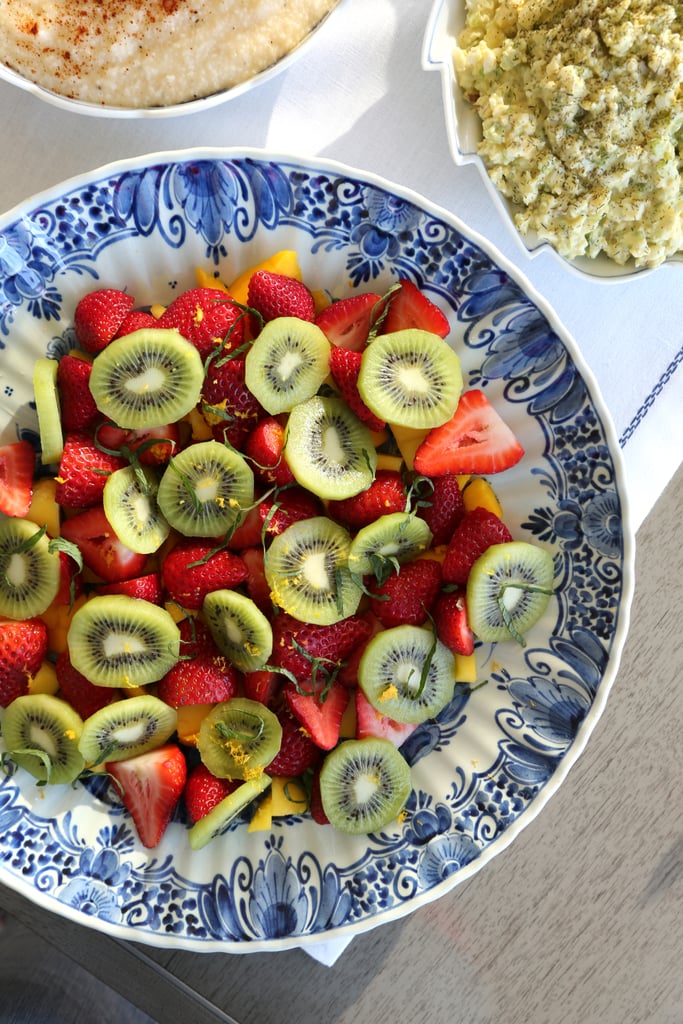 Gather ripe, seasonal produce like kiwi, strawberries, and mangos. Cut them uniformly, season with Meyer lemon zest and juice, and garnish with mint chiffonade. These tricks for making a really good fruit salad [5] will help to guide you.
Biscuits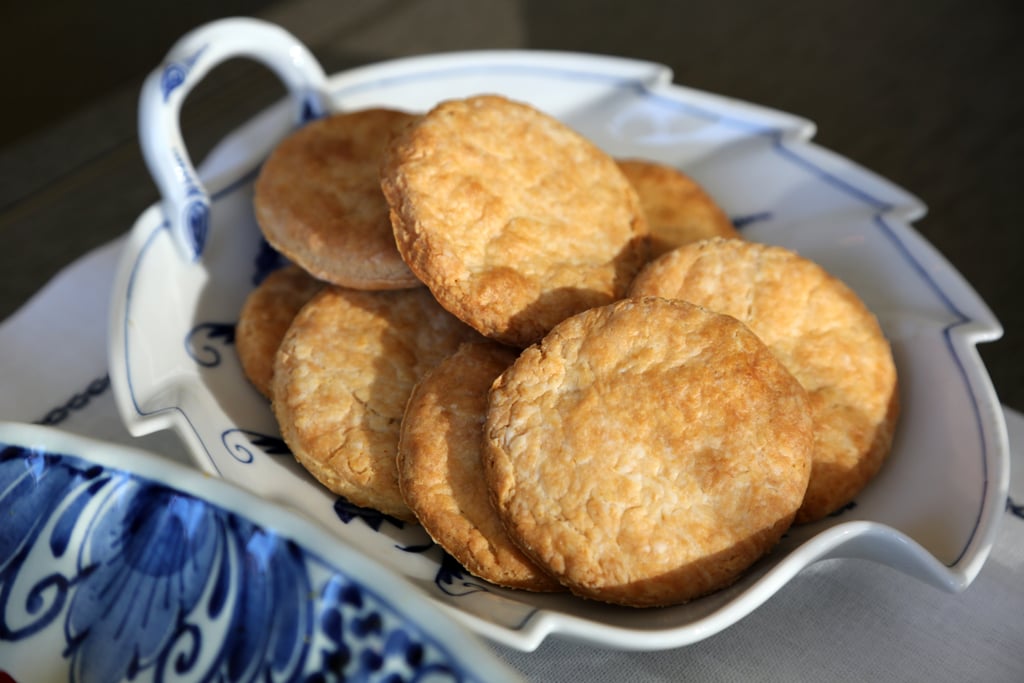 Serve french bread, rolls, or Southern-style biscuits [6], as pictured. Make them the night before, and reheat them right before brunch. Keep room-temperature butter and jam nearby for slathering.
Egg Salad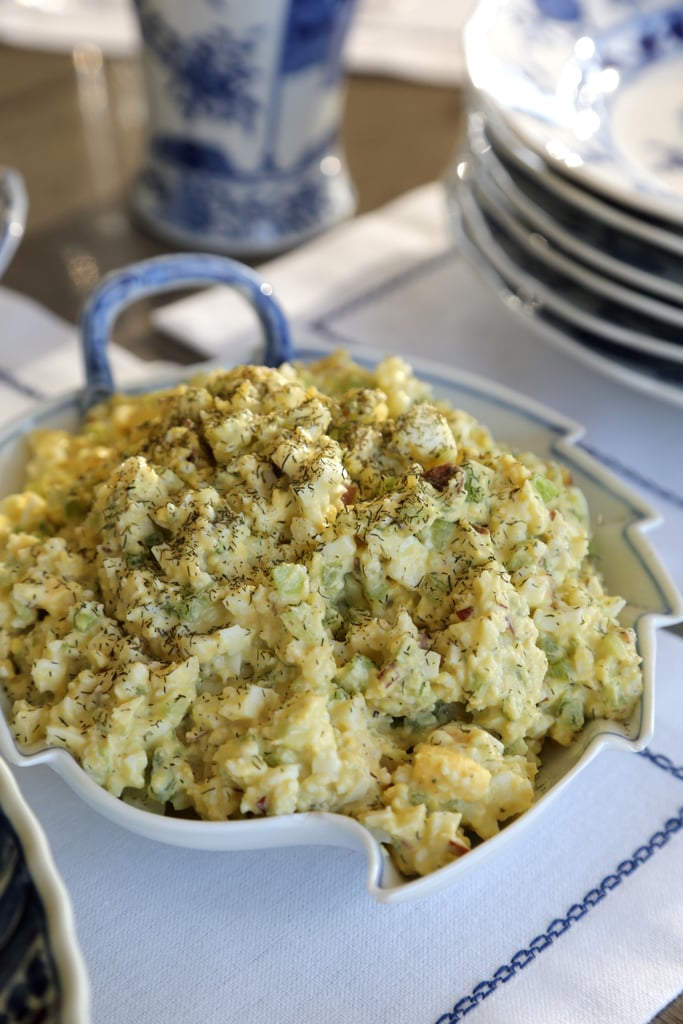 Don't let all those hunted Easter eggs go to waste. Shell them, and whip up an egg salad [7]. It can be made and served within 10 minutes.
Cheese Grits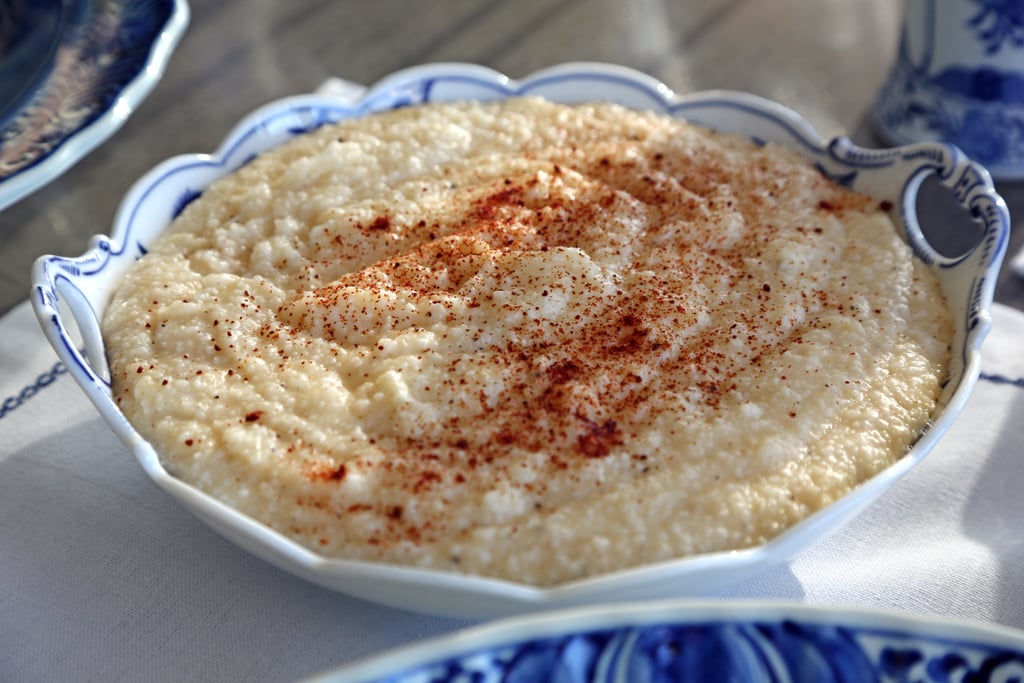 Spicy cheese grits [8] also only take a matter of minutes to throw together and should be made just before you are ready to serve guests.
The Plate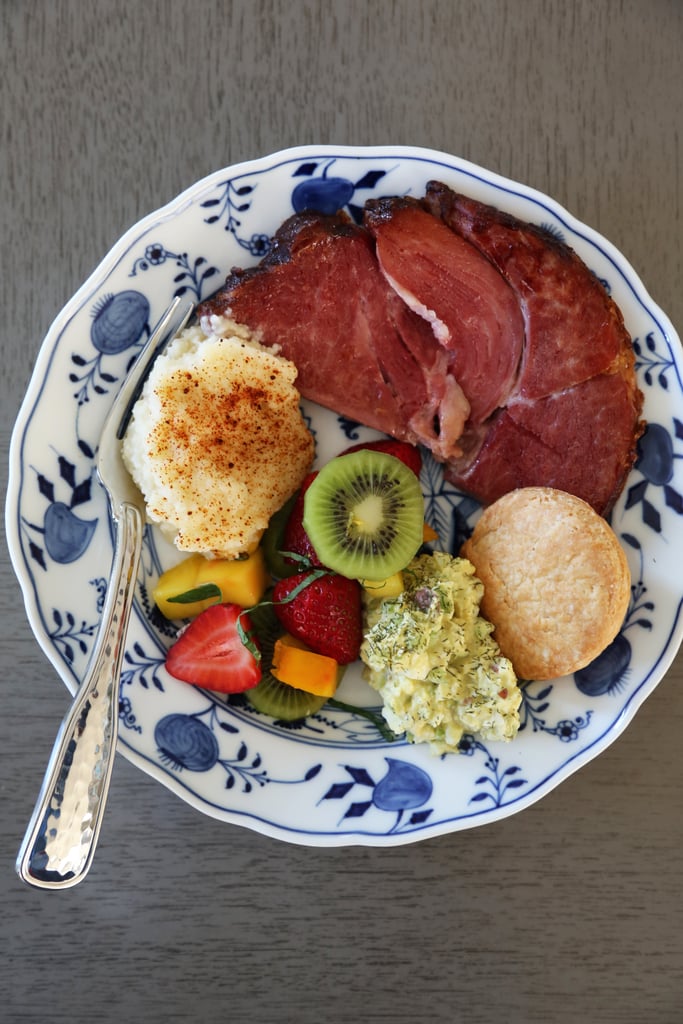 Since a formal table arrangement has not been set, use salad plates. This will help with portion control, plus they will be easier for guests to hold while standing or sitting on the couch.
Freshly Squeezed Juices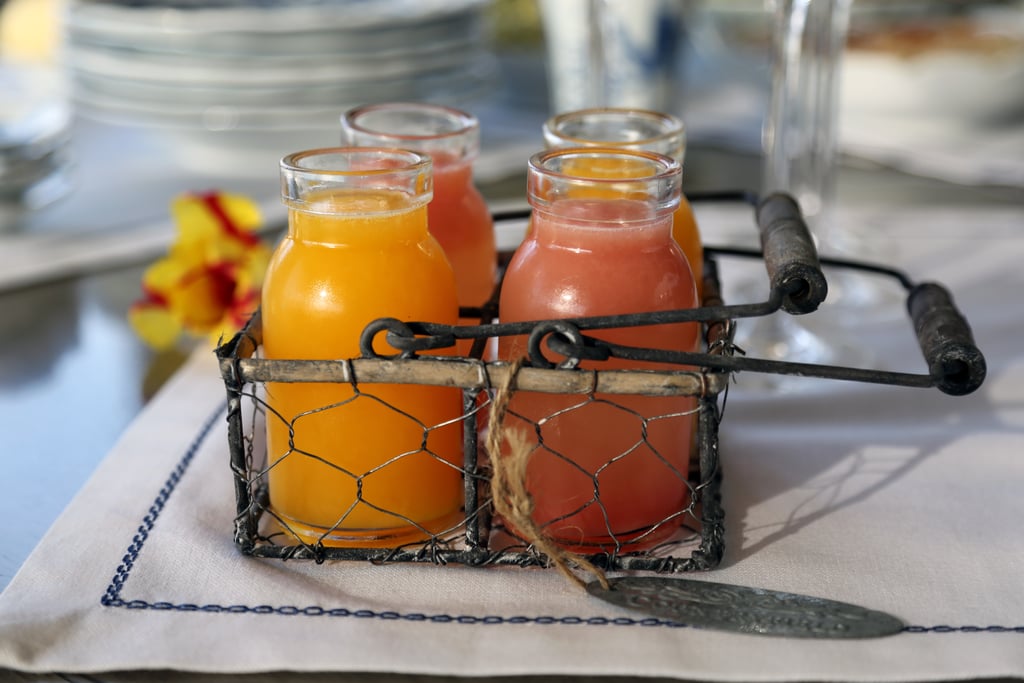 Store freshly squeezed orange and grapefruit juices in mini milk-crate bottles.
Chilled Sparkling Wine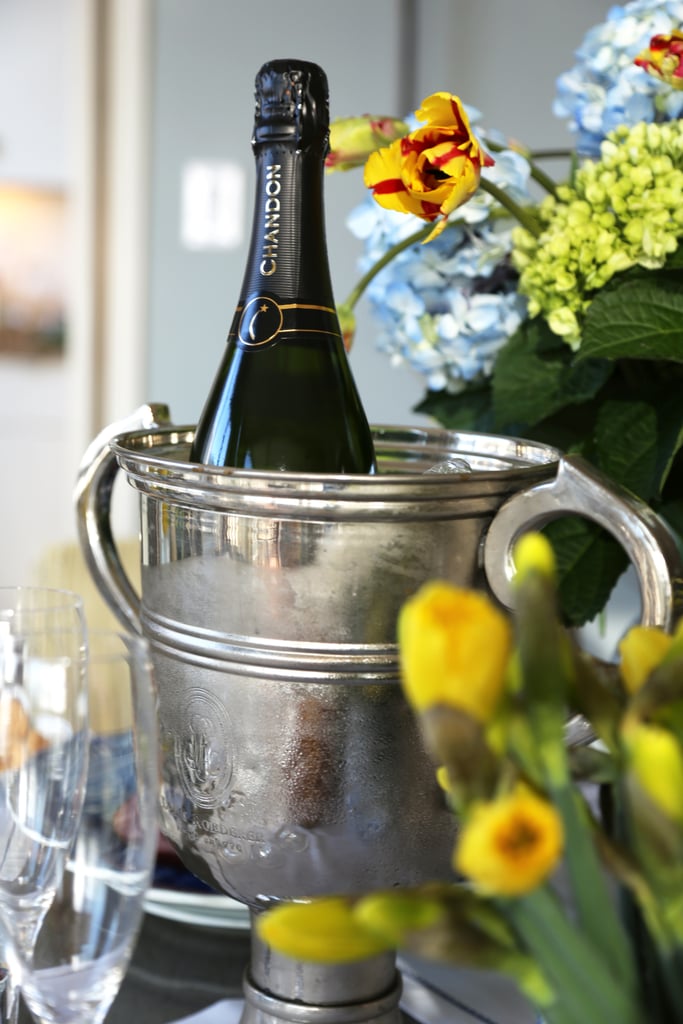 Fill an antique wine bucket with watered-down ice, and allow the sparkling wine to chill. For backup, store several bottles in the fridge to swap out as the day continues.
Mimosas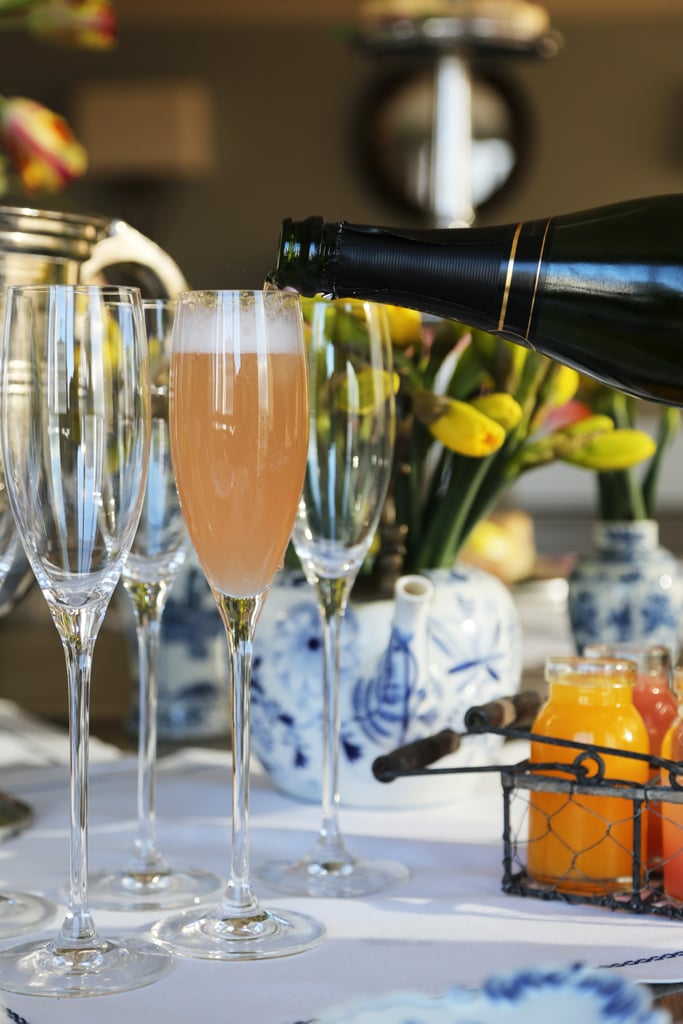 Keep a napkin nearby so guests can wipe the bottle and surrounding area if needed.
Petit Fours and Sugar Cookies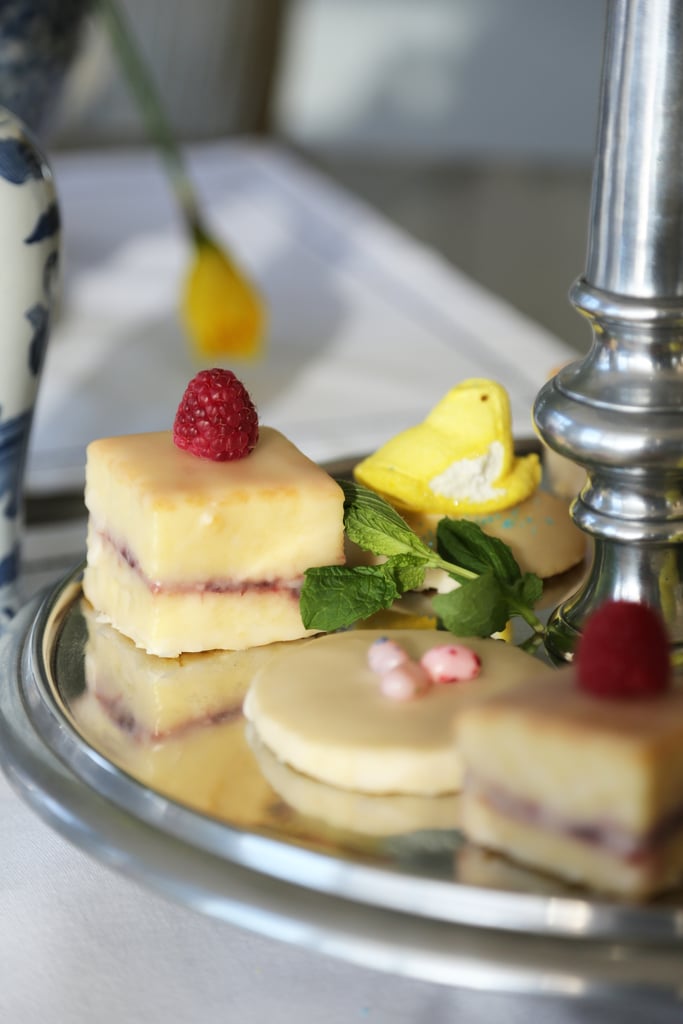 Desserts fit for adults and tikes include petit fours [9] filled with cherry jam and sugar cookies [10] decorated with Peeps marshmallows and Easter jelly beans. To cut down on dishes and time spent in the kitchen, double up on the petit four glaze recipe to use on the cookies. Once they are dry, arrange both on tiered trays. A few sprigs of mint add color contrast and fill any gaps.
Enjoy Yourself!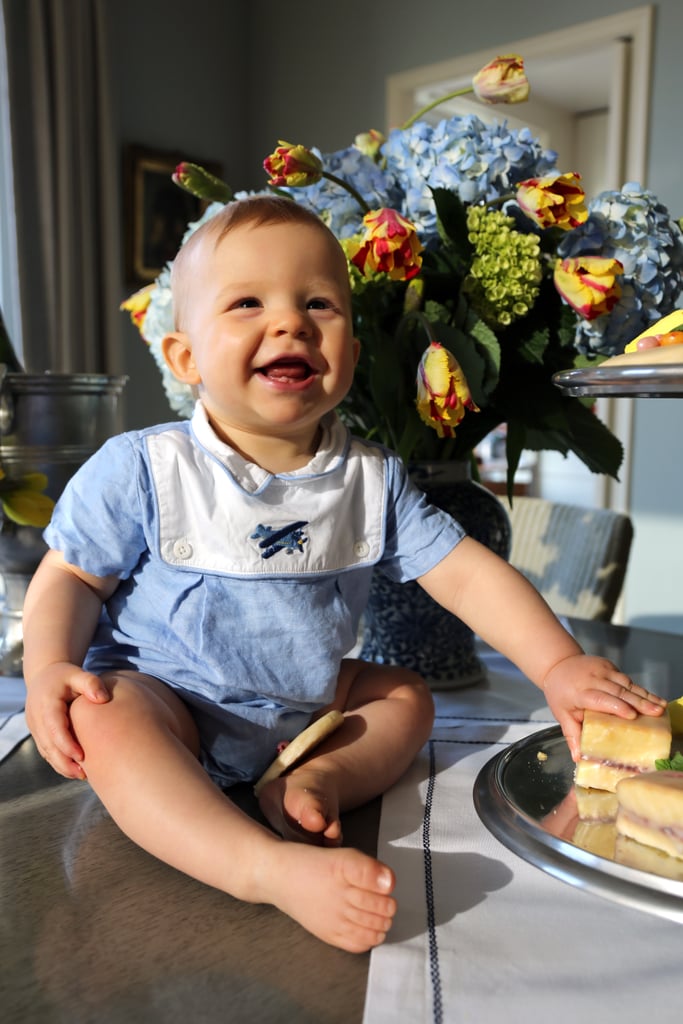 Easter is time to celebrate new life and Spring. Smile, relax, and enjoy the fruits of your labor.