Some Summer days, it's too hot to even consider baking. But even the greatest heat waves shouldn't stop you from satisfying your sweet tooth. With puddings, panna cotta, cheesecake, and lots and lots of fruity options, there's no reason to turn on the oven when you have the choice of these 25 no-bake desserts.
Icebox Cake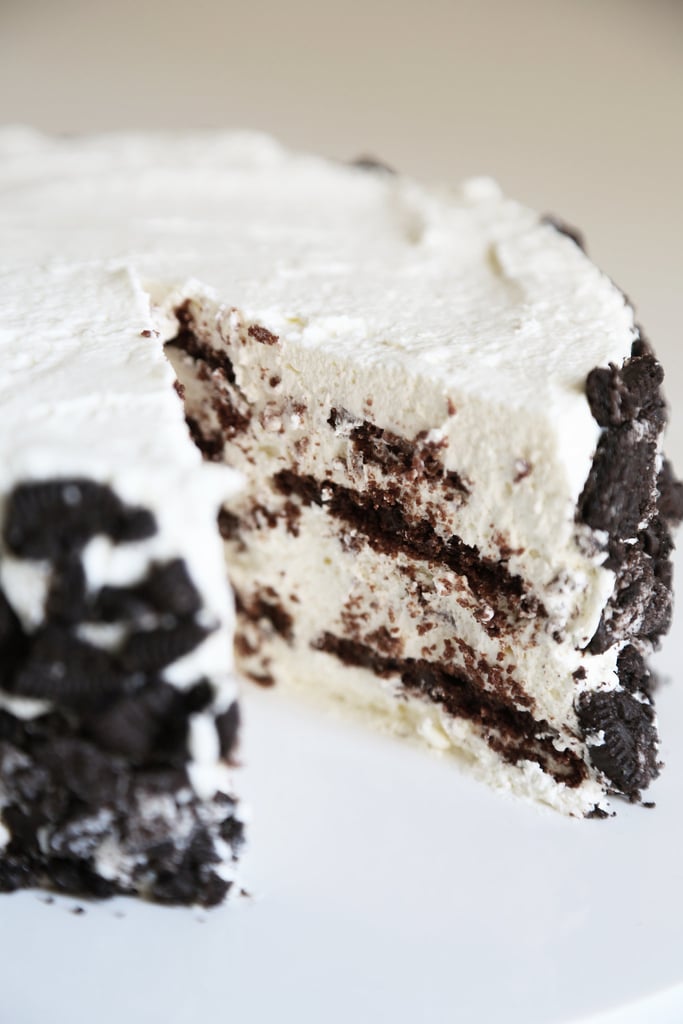 Make a giant Oreo icebox cake [4], and watch people flock for a bite.
No-Bake Watermelon Cake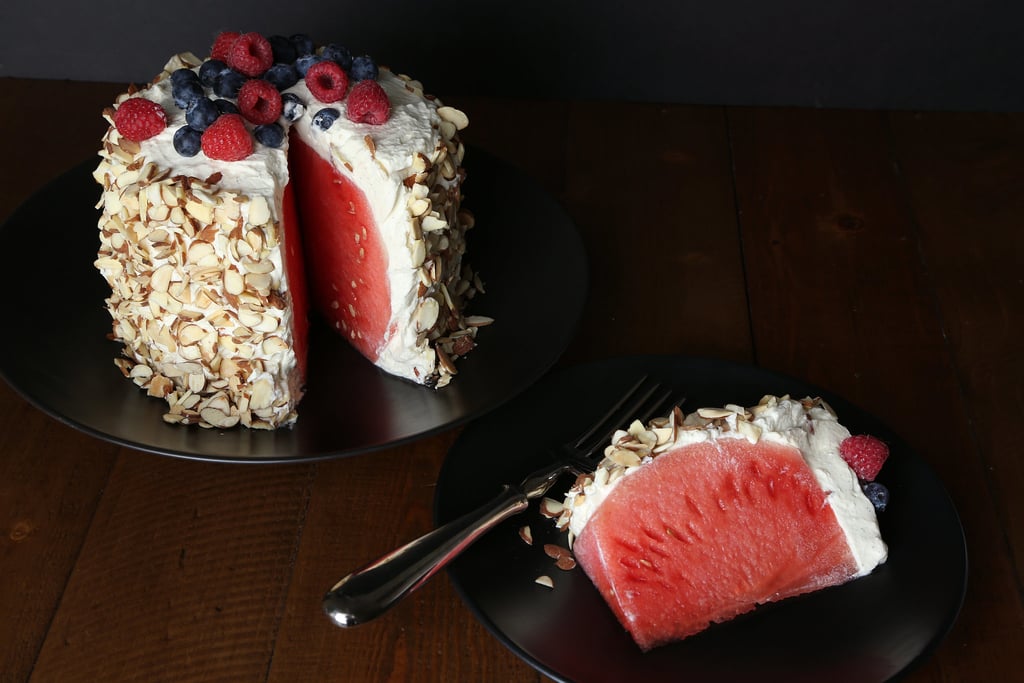 It looks like cake on the outside, but slice it open to reveal a whole watermelon [5]!
S'mores Snack Mix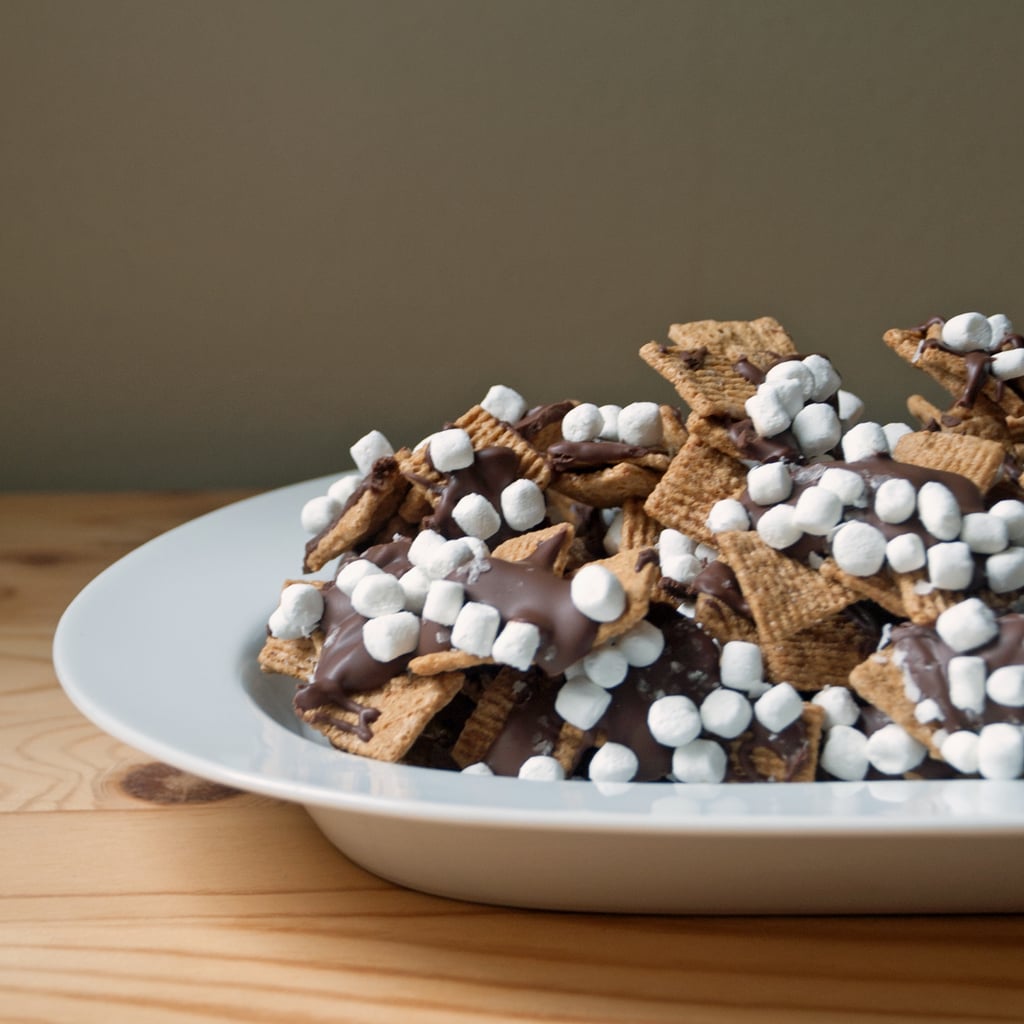 No campfire? No problem! Drizzle melted chocolate over graham cracker cereal and garnish with mini marshmallows for an on-the-go s'mores snack mix [6].
Frozen Mojito Pie
Sweet and salty dessert fans will love these frozen mojito cakes [7]. The salty pretzel crust is topped with a frozen mojito and cream cheese filling.
Frozen Yogurt Fruit Bites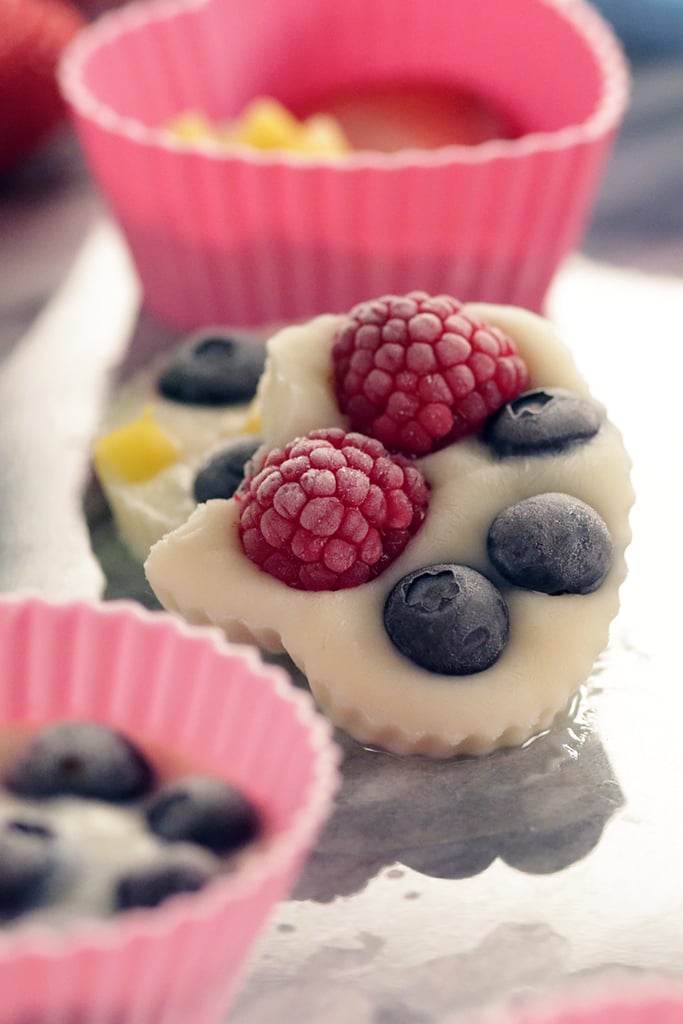 Freeze yogurt and fruit together for these delectable bites [8].
Saltine Ice Cream Sandwiches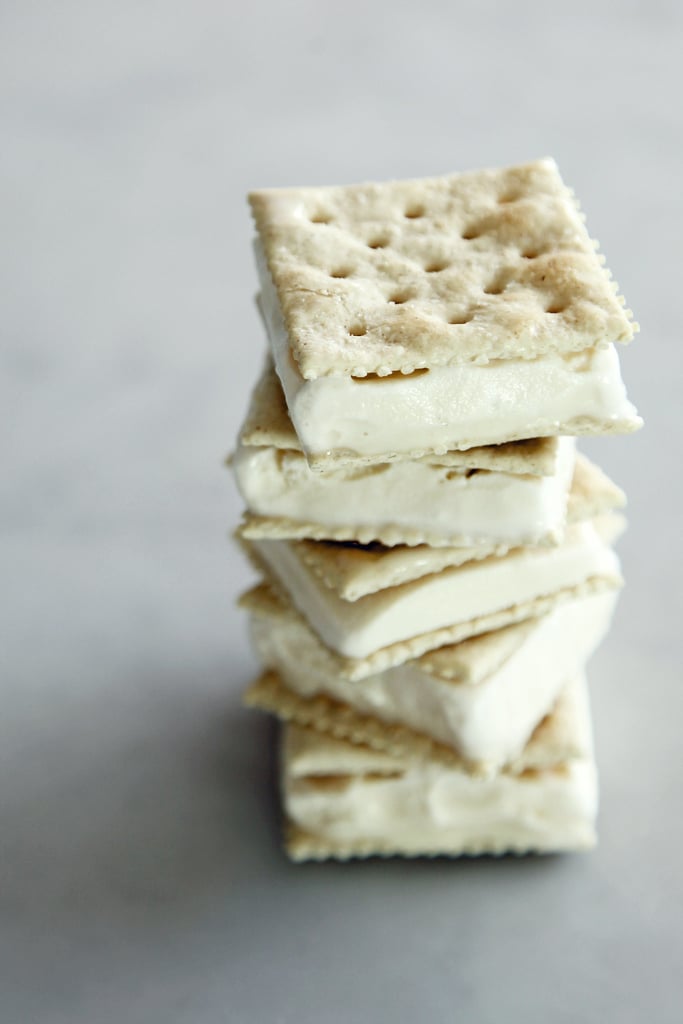 There's no need to raise your eyebrows! Salty saltines add tremendous flavor when used in ice cream sandwiches [9].
No-Bake Speculoos Cake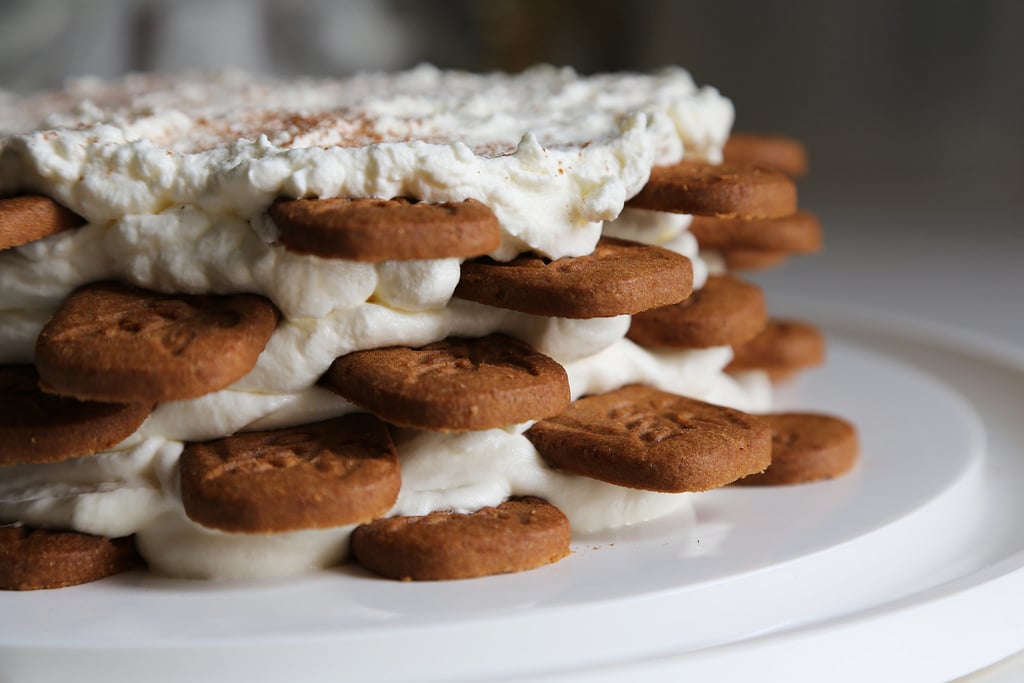 As it turns out, speculoos makes for a spicy no-bake cake [10].
Ginger Limeade Granita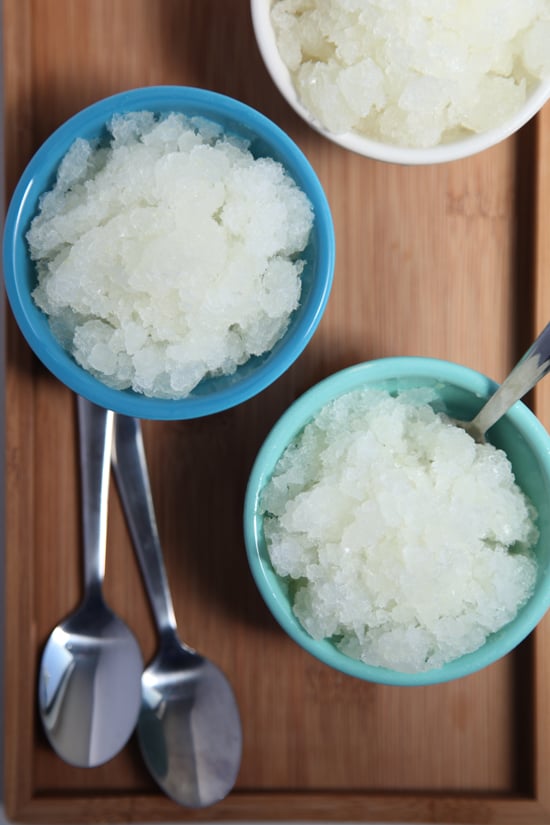 For those who prefer sour to sweet, try ginger limeade granita [11], a frozen dessert with flaky, tart ice chips that will awaken the palate.
Old-Fashioned Icebox Cake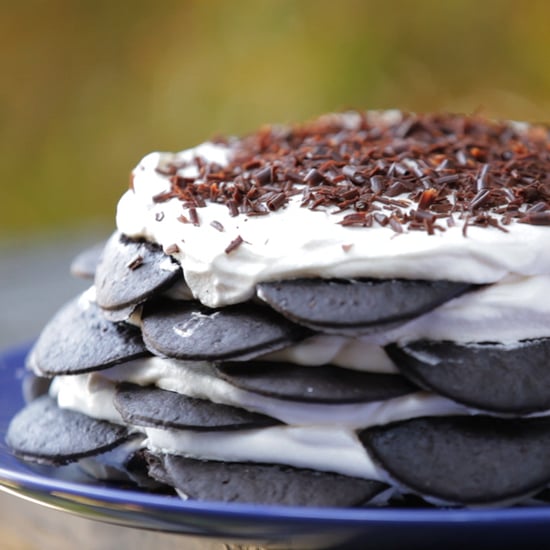 There's actually no cake at all in this icebox cake. Chocolate wafers soak up the moisture from whipped cream to create a soft, cake-like texture. Watch the video to see how it's done, and then print out the recipe [12].
Mini Grasshopper Pies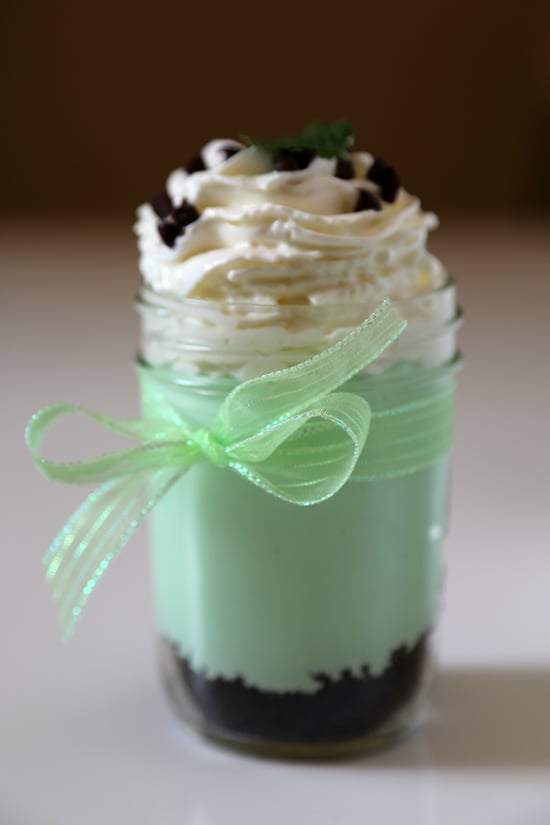 With an Oreo crust and minty marshmallow filling, mini grasshopper pies [13] are a cooling, colorful way to end a meal.
Chocolate Trifle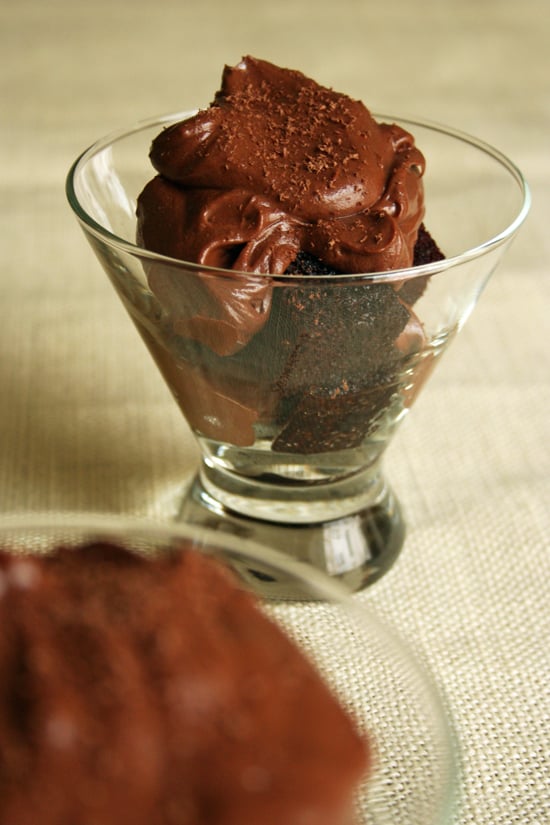 Giada De Laurentiis is all for effortless desserts that can be enjoyed on the couch. Her chocolate trifles [14] feature chocolate cake cubes and a chocolate custard dolloped on top.
No-Bake Crème Brulée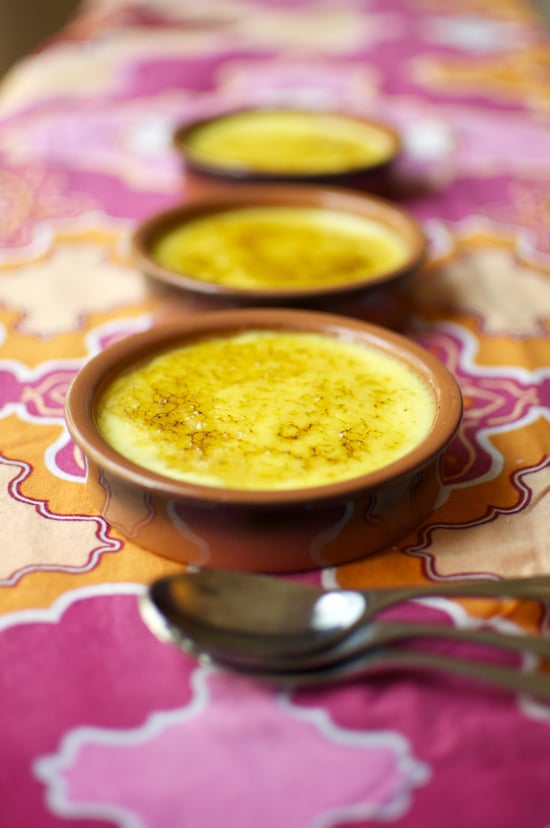 Crema Catalana [15] is a lemony, refrigerated custard. It's coated in flame-torched sugar, similar to crème brulée [16].
Ice Cream Cake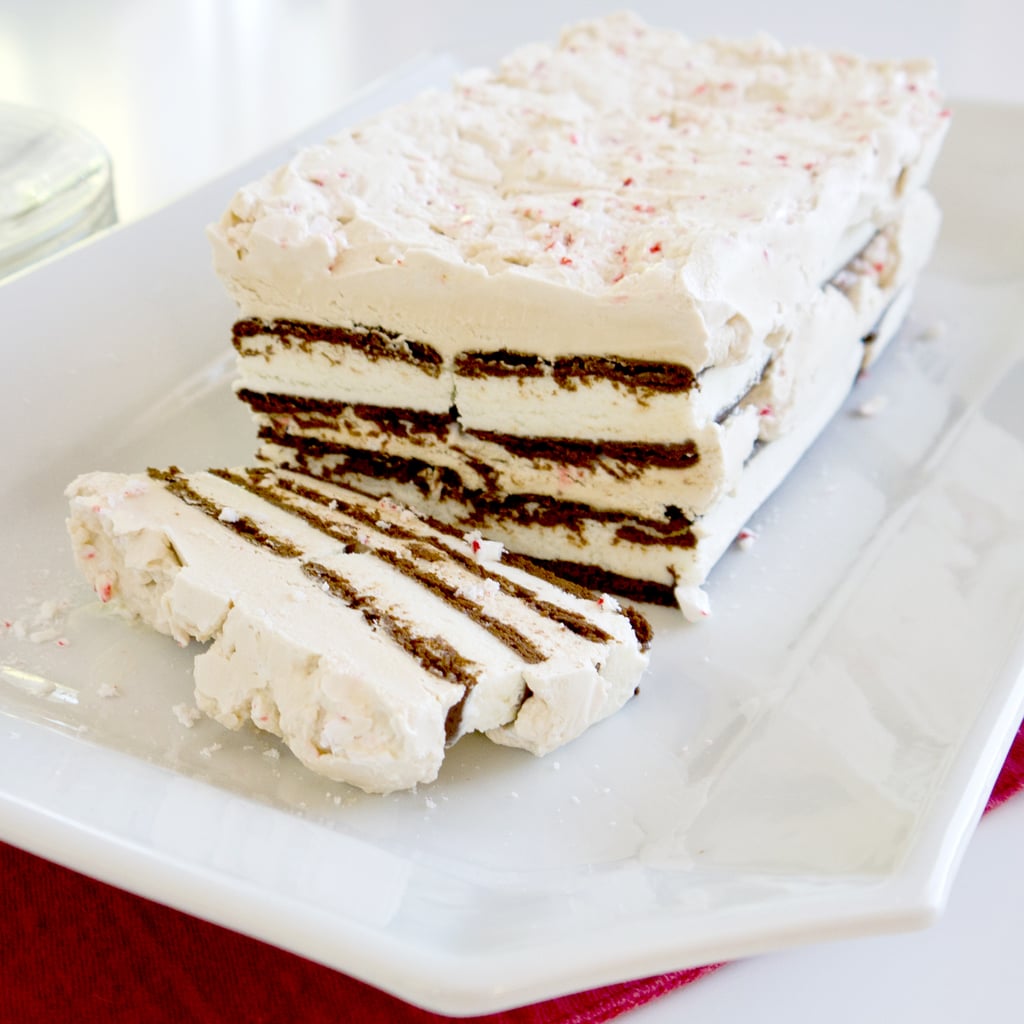 Beginning bakers should spring for this ice cream cake [17] with whipped cream, ice cream sandwiches, coffee liqueur, and crushed peppermint candy.
Almond Nutella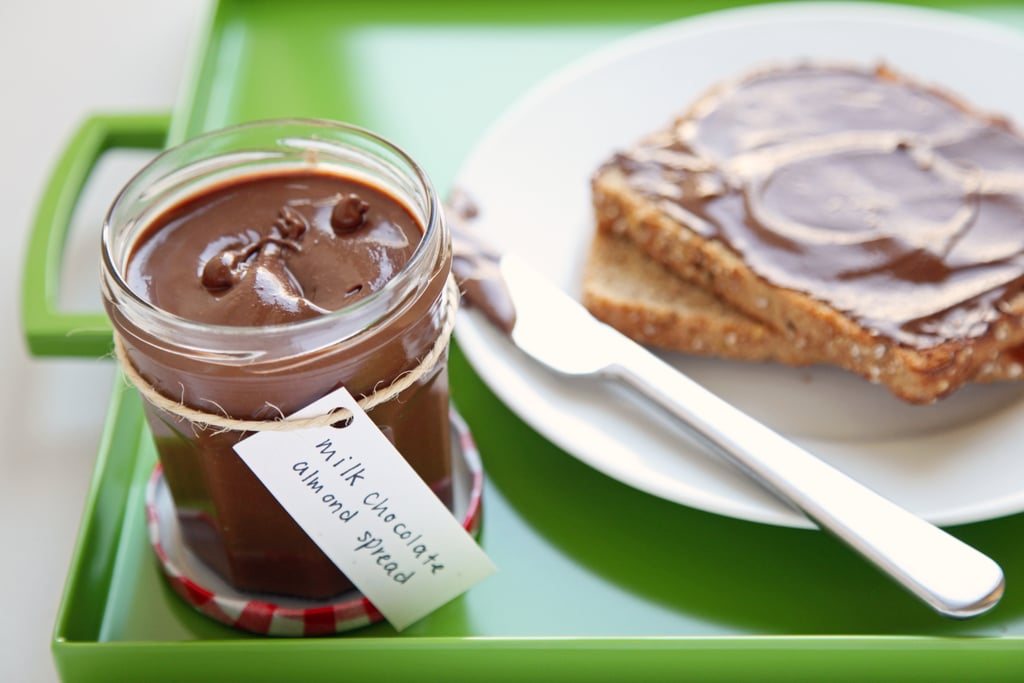 Let's be honest; almond chocolate spread [18] is dessert. Spread it on toast or cookies. Better yet, just grab a spoon.
Chocolate Fudge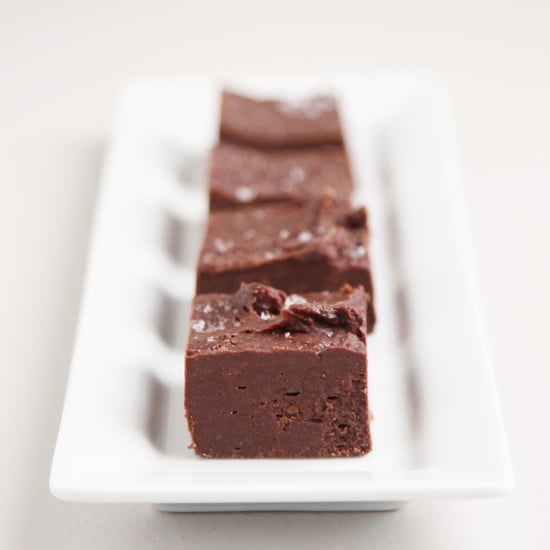 Make a large batch of this salt-flaked fudge [19], cut it into bite-size pieces, and keep it in the freezer for convenient grabbing.
Sorbet With Citrus Vodka and Lime Zest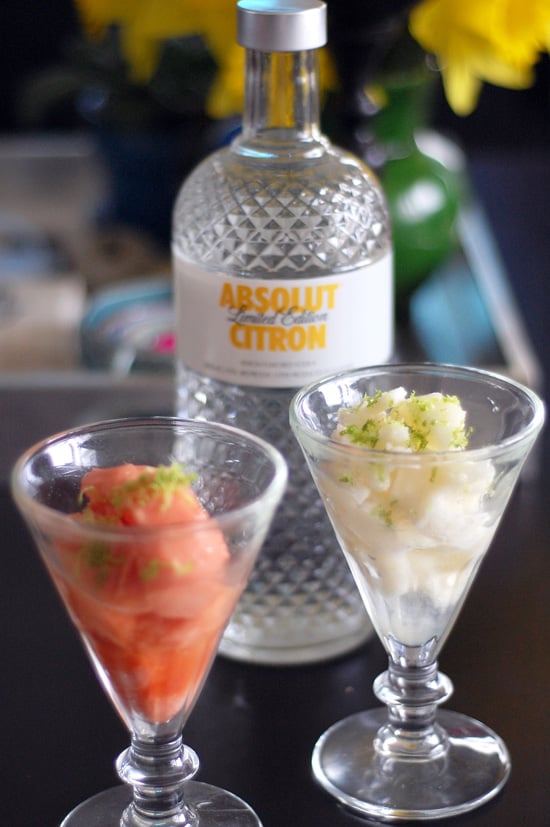 Sometimes the best desserts are the ones that are thrown together last minute. Freshen up store-bought sorbet [20] by topping it with citrus vodka and lime zest.
German Chocolate Pudding Cups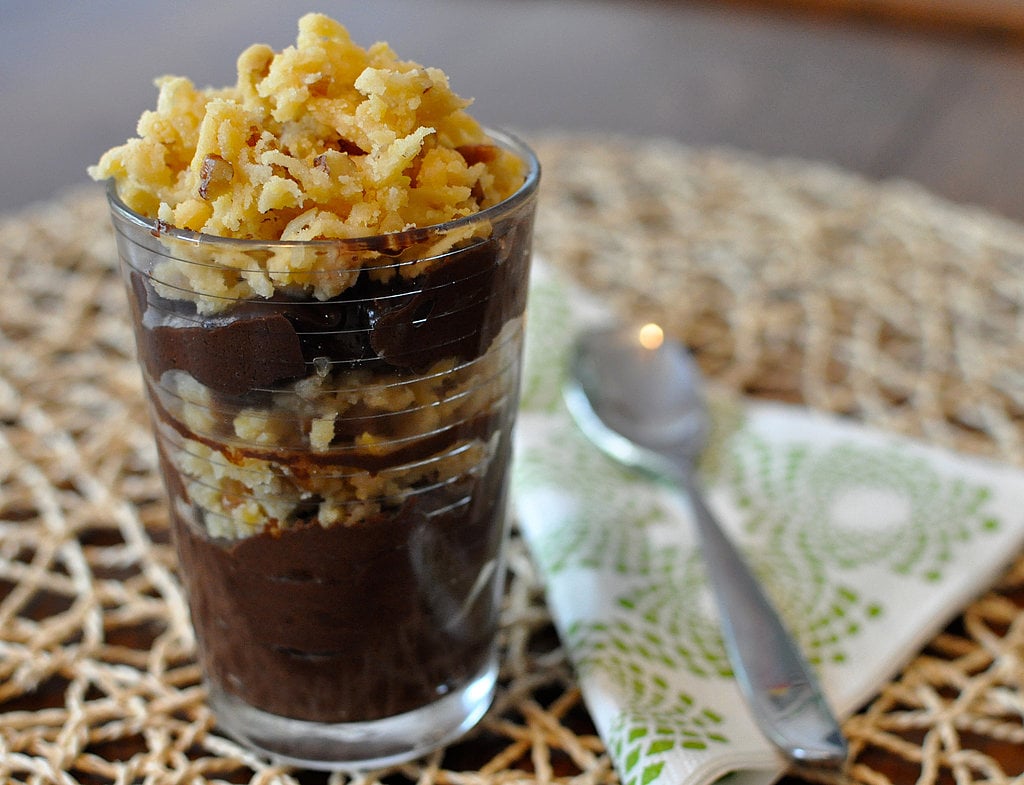 Like the decadent cake but cooler and lighter for warm weather, these German chocolate pudding cups [21] are layered with a coconut pecan custard.
Strawberry Semifreddo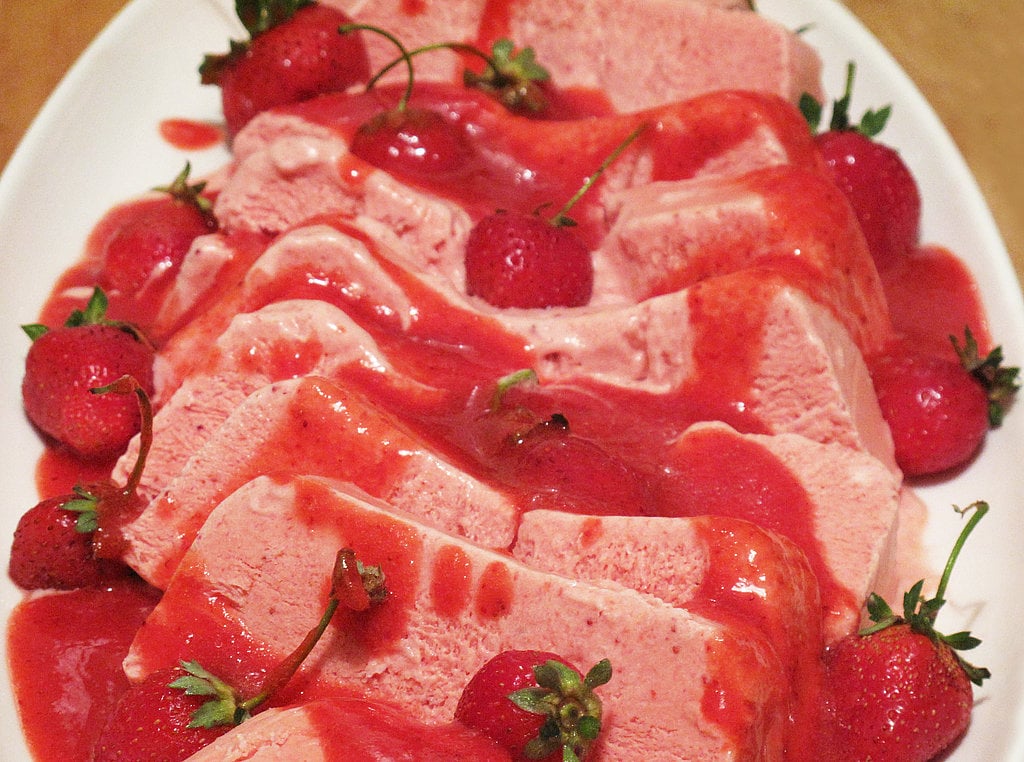 Sometimes you don't want to go through the trouble of making ice cream. This strawberry semifreddo [22] is the ultimate "lazy" person's ice cream recipe.
Blackberry Fool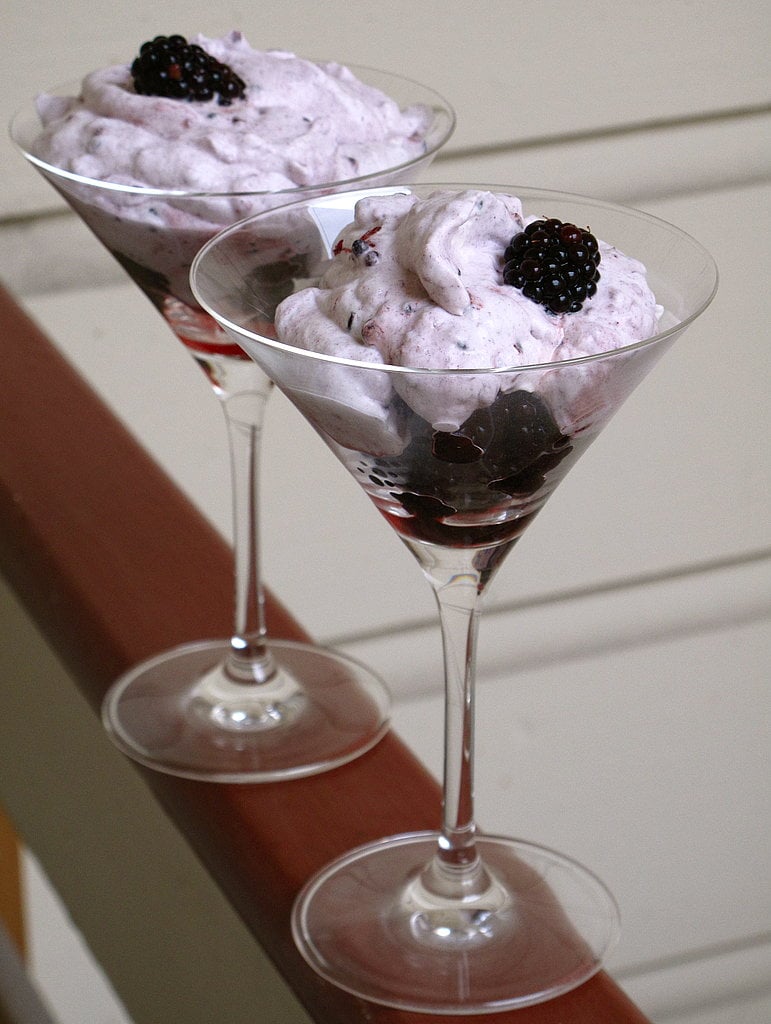 A blackberry fool with Calvados [23] only contains four ingredients, so it's as easy as it is light.
No-Bake Cheesecake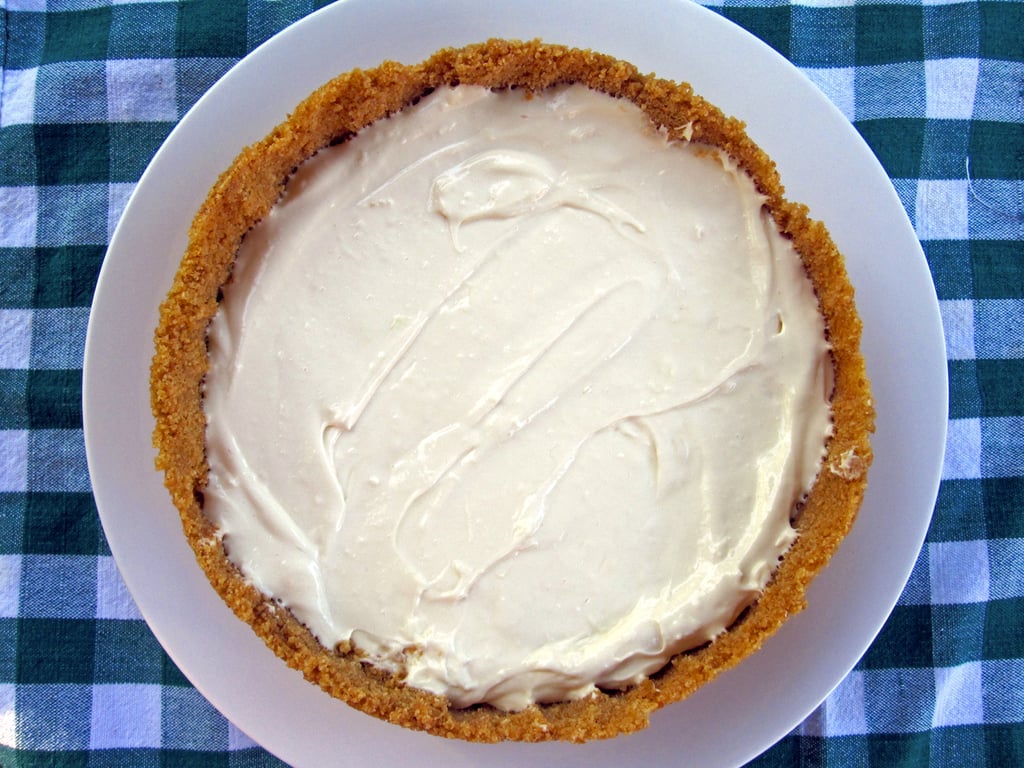 No need to heat up the oven to make cheesecake. This no-bake cheesecake [24] is made with graham crackers, cream cheese, and condensed milk. There's no raw egg involved, which means there's no need to bake!
Nanaimo Bars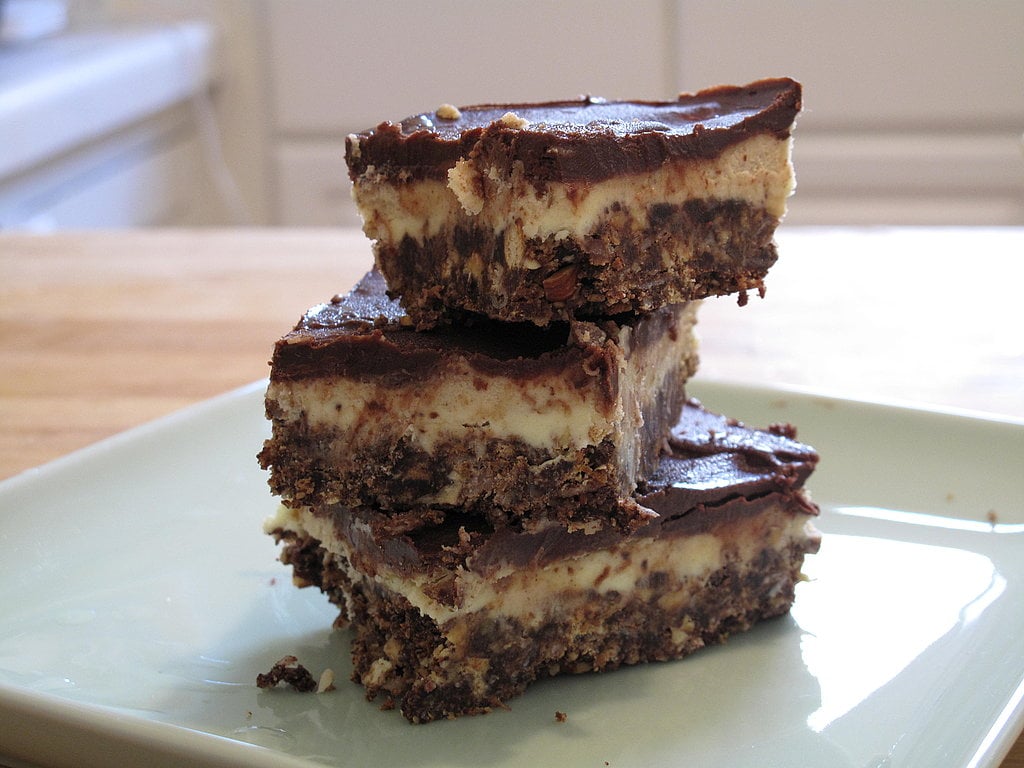 Nanaimo bars [25], the legendary bar made famous by Vancouver housewives in the 1950s, is similar to a seven-layer bar with graham cracker, almonds, coconut, and chocolate. Rather than condensed milk, this bar has a creamy pudding layer.
Roasted Strawberry Thyme Panna Cotta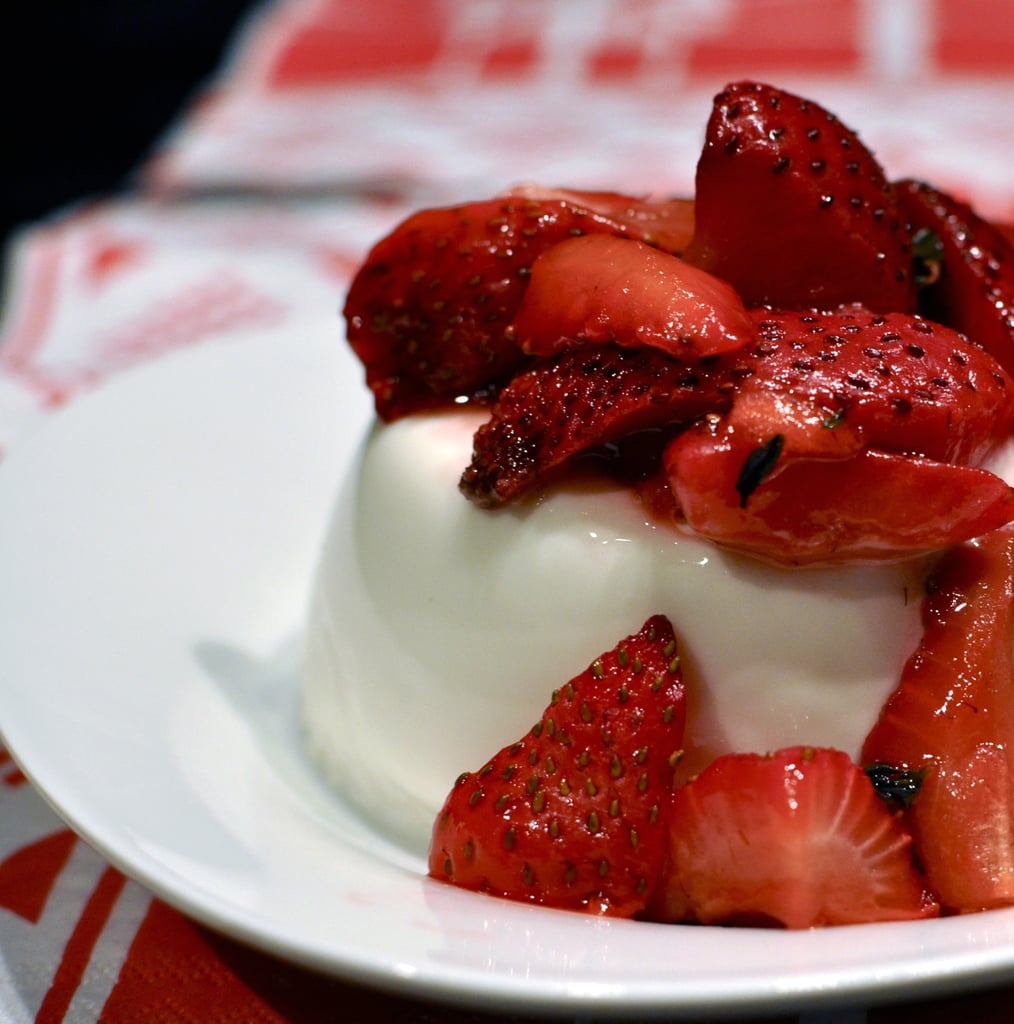 Gelatin and cream set to create these creamy strawberry panna cotta [26] cups.
Peanut Butter and Chocolate Pudding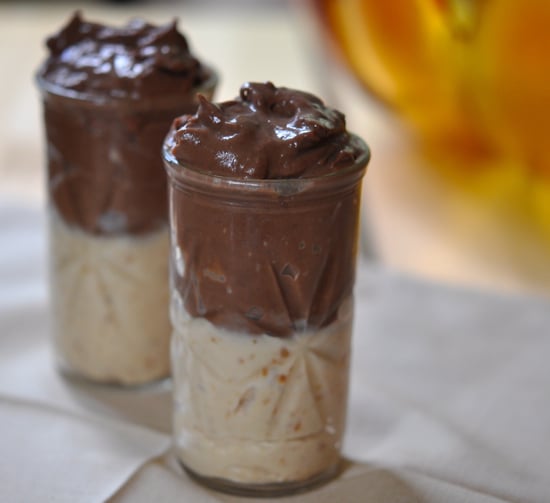 What's not to love about the classic pairing of peanut butter and chocolate? We imagine that peanut butter and chocolate pudding cups [27] would make great frozen pudding pops too.
Blueberry Gelatins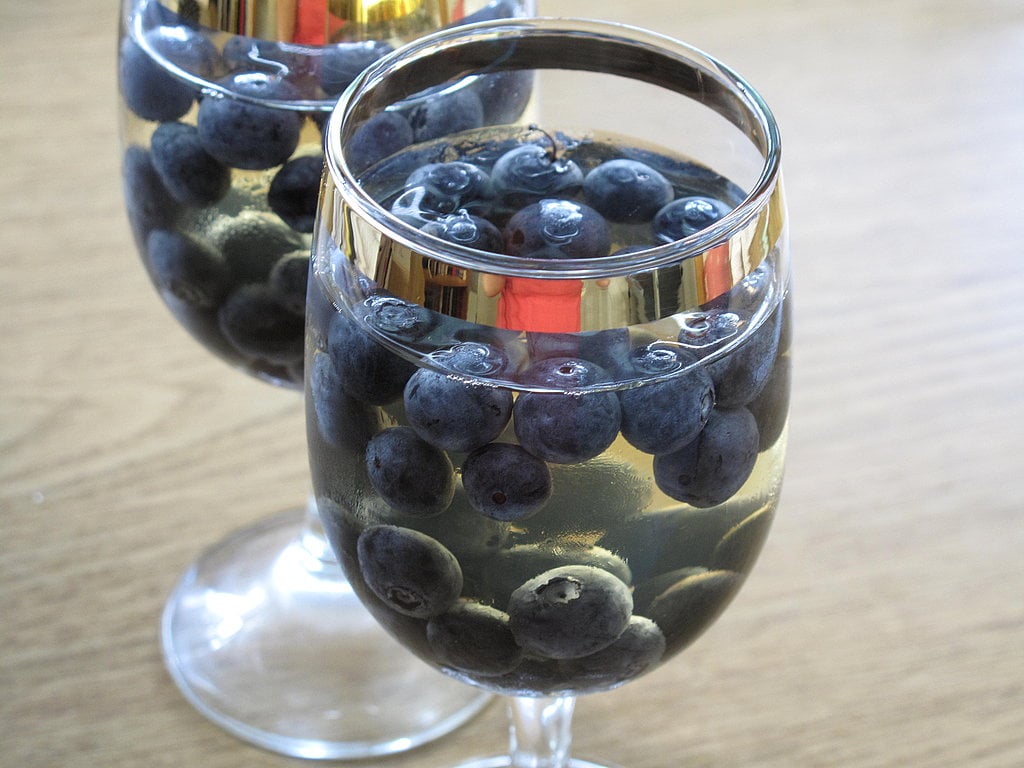 Melt-in-your-mouth grape gelatin with blueberries [28] is a refreshing dessert that won't weigh you down with any heavy cream. Add a splash of Champagne or vodka for a spiked version.
Eton Mess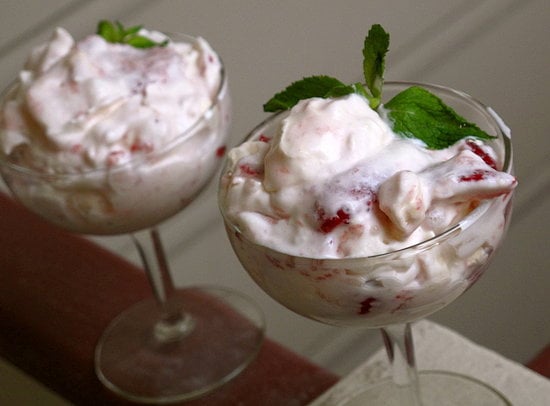 The Eton Mess [29] originated in the 1800s at a distinguished British public school. The strawberry, heavy cream, and meringue cookie mixture was originally served after an important annual cricket game.