Easy Party Appetizer Recipe: Tiki Snack Mix
Tiki Snack Mix: A Polynesian Party in Your Mouth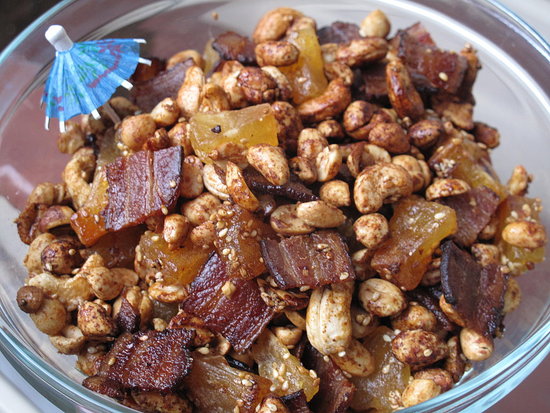 As I mentioned earlier, I've been obsessed with all things tiki, from Singapore Slings to the Tonga Room and everything in between. And as if on cue, a friend and fellow food writer hosted an island-themed party. I immediately knew one of the items I'd be showing up to the door with: tiki snack mix.
I didn't realize the addictive power of this trail mix; it was gone within a few minutes. There's something about the tropical-themed combination of sweet, chewy pineapple, rich pork, and spicy, soy-tinged nuts that will have you reaching for another handful. Get the recipe for an easy Pacific Rim snack that'll satisfy at any party when you read more.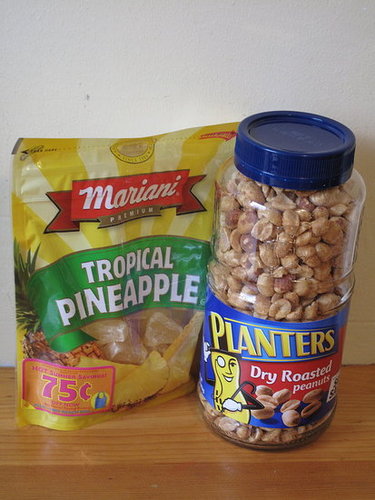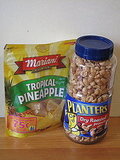 Ingredients
8 thick slices of meaty bacon
3 cups salted roasted peanuts and cashews
4 candied pineapple rings, cut into 1/3-inch triangles
2 tablespoons sesame seeds
1 tablespoon low-sodium soy sauce
1 tablespoon honey
1/4 teaspoon cayenne pepper
Kosher salt
Directions
Preheat the oven to 350°. Arrange the bacon in a single layer on a rack set over a large rimmed baking sheet. Bake for 30 minutes, until the bacon is crisp. Drain on paper towels and cut into 1/2-inch strips.
In a bowl, toss the bacon with the peanuts, pineapple, sesame seeds, soy sauce, honey and cayenne. Spread on a rimmed baking sheet and bake for 20 minutes, stirring once, until the bacon is browned. Season the mix with salt and stir occasionally until cool, then serve.
Makes 4-1/2 cups.
Information
Category

Nuts, Snacks

Cuisine

Other Asian