This post is brought to you by POPSUGAR Must Have, the monthly box that brings handpicked products from our editors to your doorstep.
The decadence of holidays and Valentine's Day is over, making these easy lunches just the thing to get you back on track with your healthy eating goals. No plain whole wheat turkey sandwiches here! Nosh on healthy and crunchy chicken taco salad, savor comforting chili, and enjoy a nonsoggy tuna salad sandwich that will make your co-workers jealous. And these lunches take no time to toss together.
Chicken Taco Salad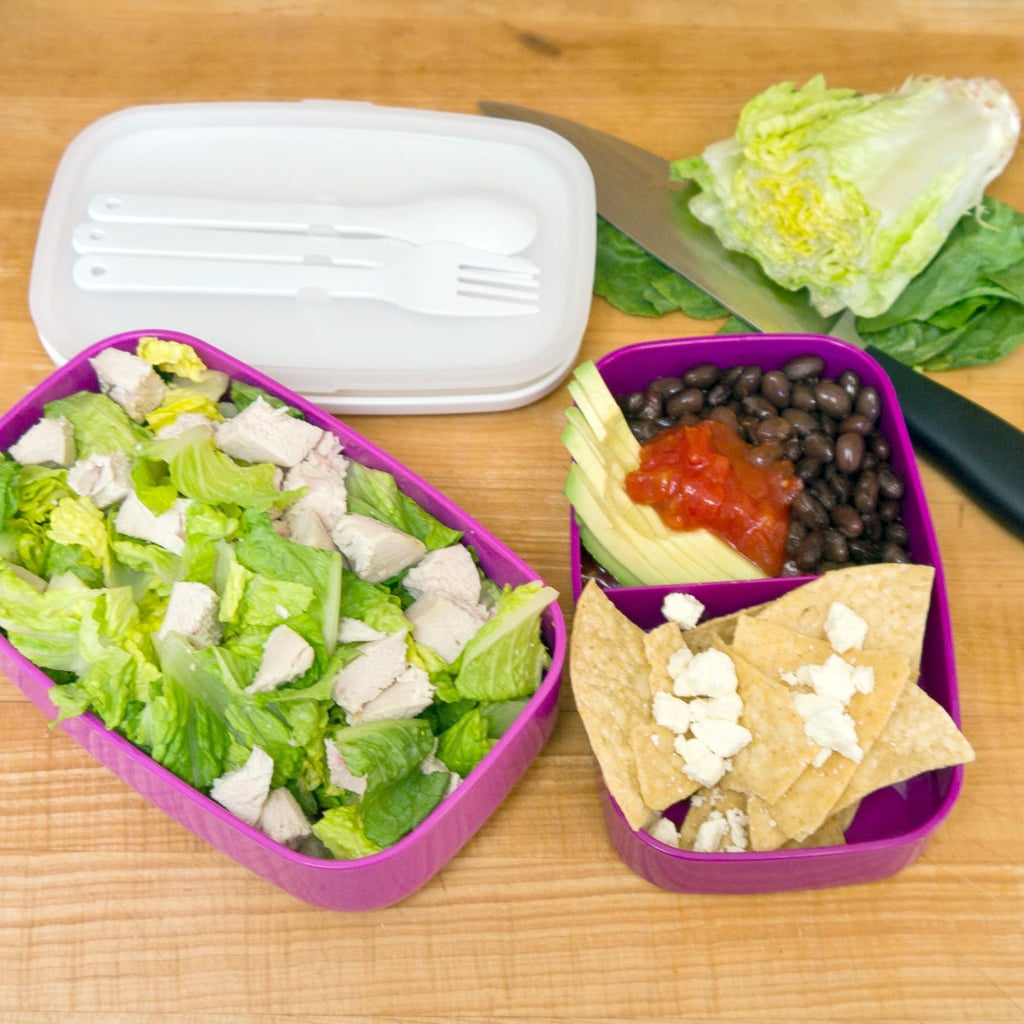 This chicken taco salad sticks with your healthy eating goals by leaving out high-fat sour cream and kicking up the flavor with fresh ingredients. Chop romaine lettuce, and add cubed, steamed chicken. Mix together equal parts tasty salsa [1] and black beans and one-fourth of a sliced avocado. Pack with low-fat tortilla chips and a sprinkling of feta cheese, which is low in calories and gives a little zing to the salad. When it's time to eat, simply scoop the salsa mixture over the chicken and romaine, and top with chips and cheese.
Vegetarian Chili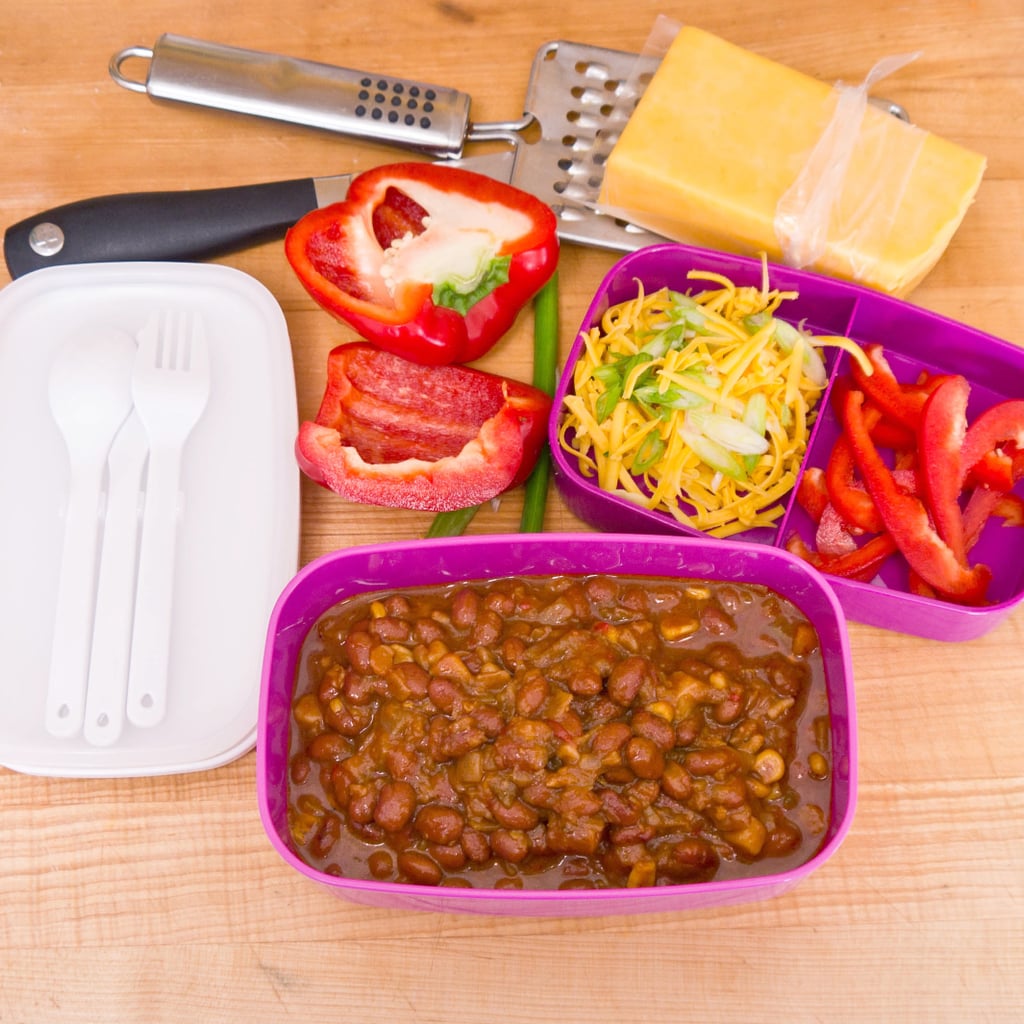 Comforting and oh so healthy, vegetarian chili [2] is tasty but a bit boring on its own. This lunch is filled with protein-rich beans that keep you feeling full longer. Pack the veggie chili, and include one-fourth cup of shredded cheddar and diced scallion. For extra crunch and a big boost of vitamin C, add sliced red pepper to your lunch. When you're ready to eat, pop the chili in the microwave until bubbly, and then top with the shredded cheddar and scallions. Add the thin red pepper slices to the chili, or enjoy munching them on their own.
The Perfect Tuna Salad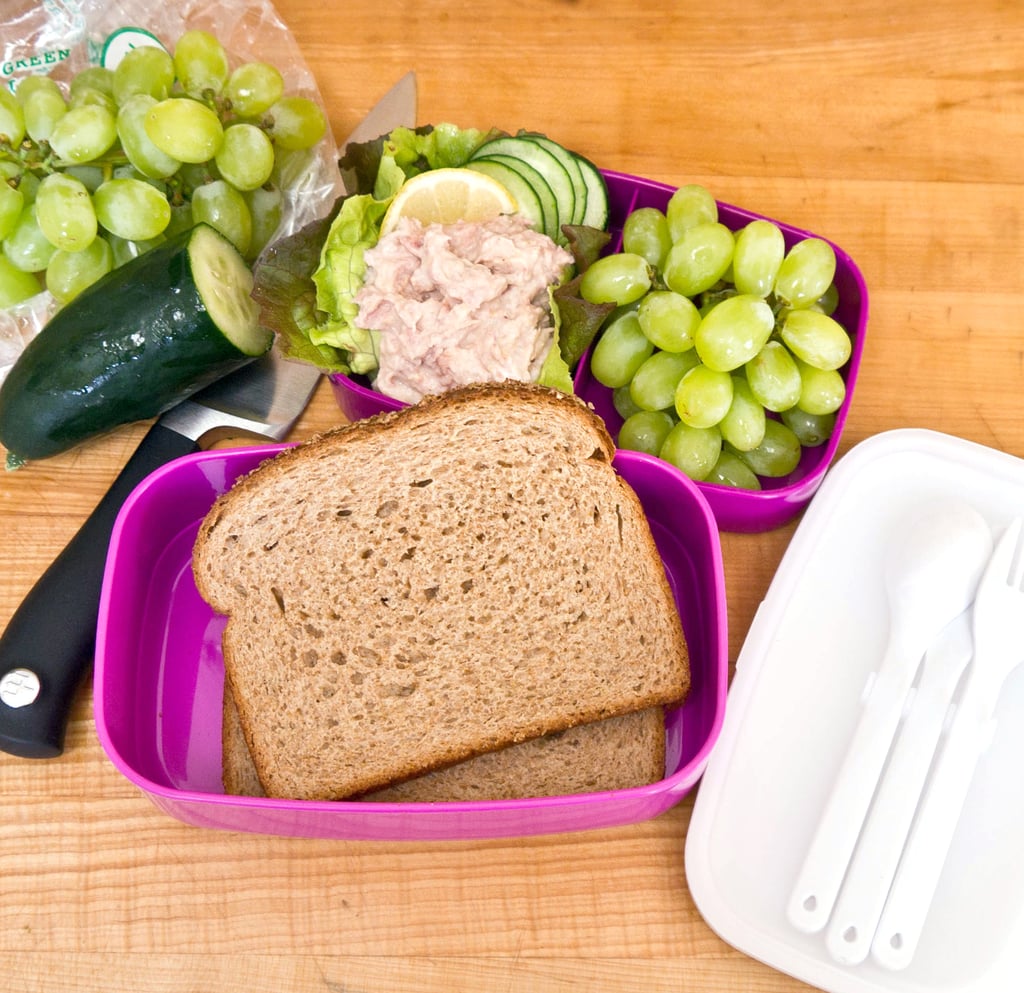 Tuna salad sandwiches are so yummy but tend to be mushy (and boring!) when picked up from the corner market. Separate the ingredients for the perfect sandwich that's also healthy! Lighten your lunch, and mix Greek yogurt with one can of drained tuna. Add a touch of grainy-style mustard and a squeeze of lemon to the tuna salad, and then nestle in a few leaves of butter leaf lettuce. Top with a few slices of cucumber, tuck it all in whole wheat bread, and you have the makings of the perfect tuna sandwich. Fresh green grapes finish the lunch with a pop of flavor.
More from POPSUGAR Must Have [3]: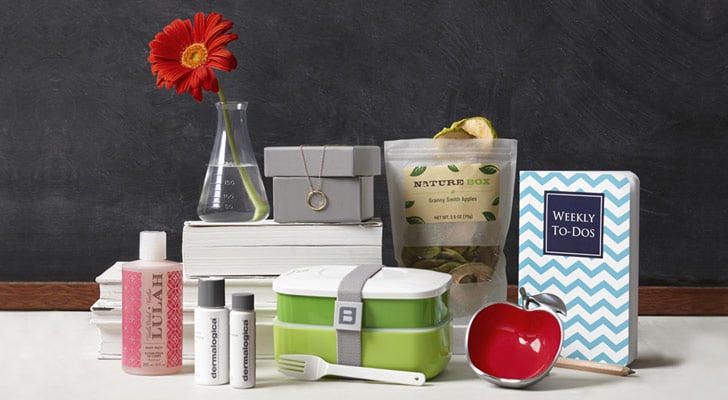 Pictured in this story, the POPSUGAR Must Have [4], you'll receive useful products like the Bentgo [5] container every month. Don't miss the next Must Have box. Order now!