Today, Annie [1] asked me for help. She's hosting a small party tomorrow night and wants to serve some nibbles. Since it will be after work, the amount of time she can devote to cooking is limited. Thus she needs some delicious, but easy appetizer recipes. I provided so many suggestions, I thought, why not share them? Here, you'll find my favorite shockingly easy hors d'oeuvre ideas.
White Bean Puree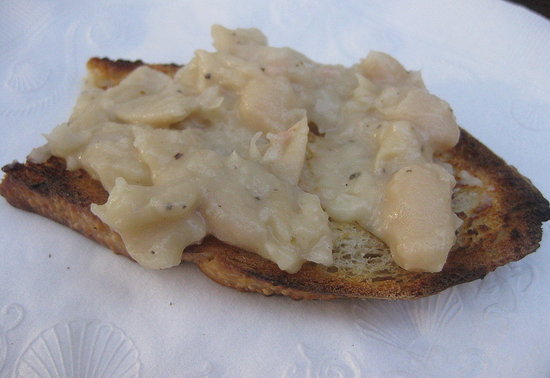 This requires a food processor, but in less than five minutes you can put together a delicious white-bean puree [2] with canned beans, garlic, lemon juice, and olive oil. Serve with toasted bread.
Cheese Plate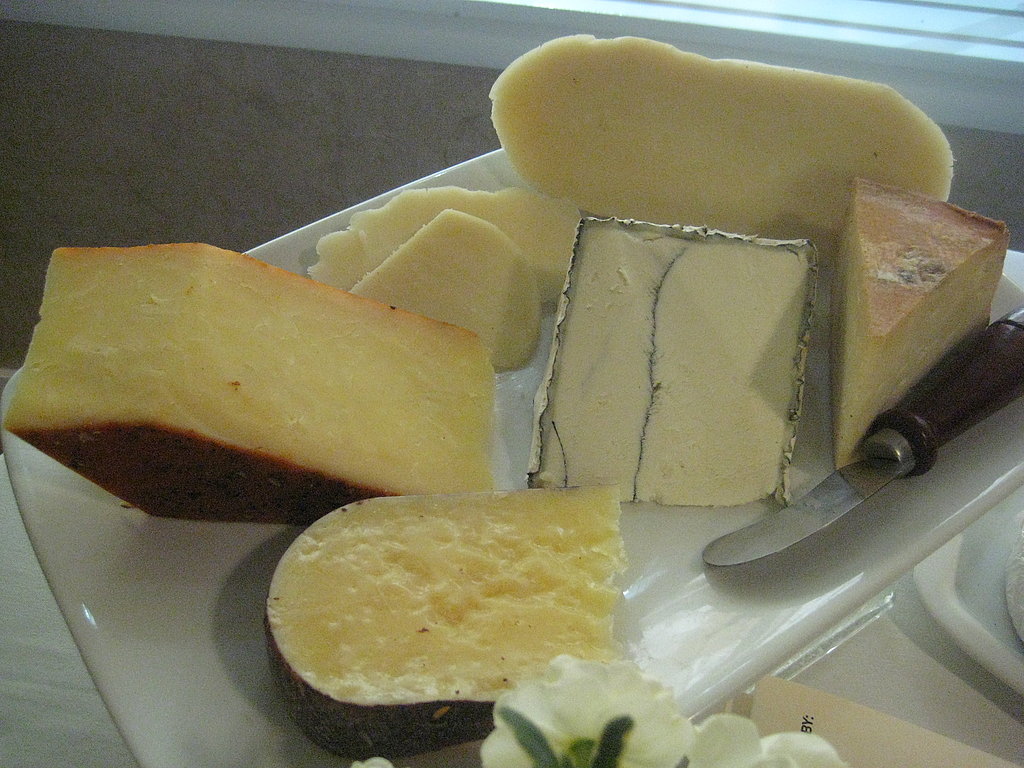 Stop by your local market and pick up several different kinds of cheese to set up a cheese plate [3]. I like to offer no fewer than three types — one soft, one hard, and one blue — all from different types of milk. Don't forget to purchase a box of plain crackers to pair with the cheese.
Charcuterie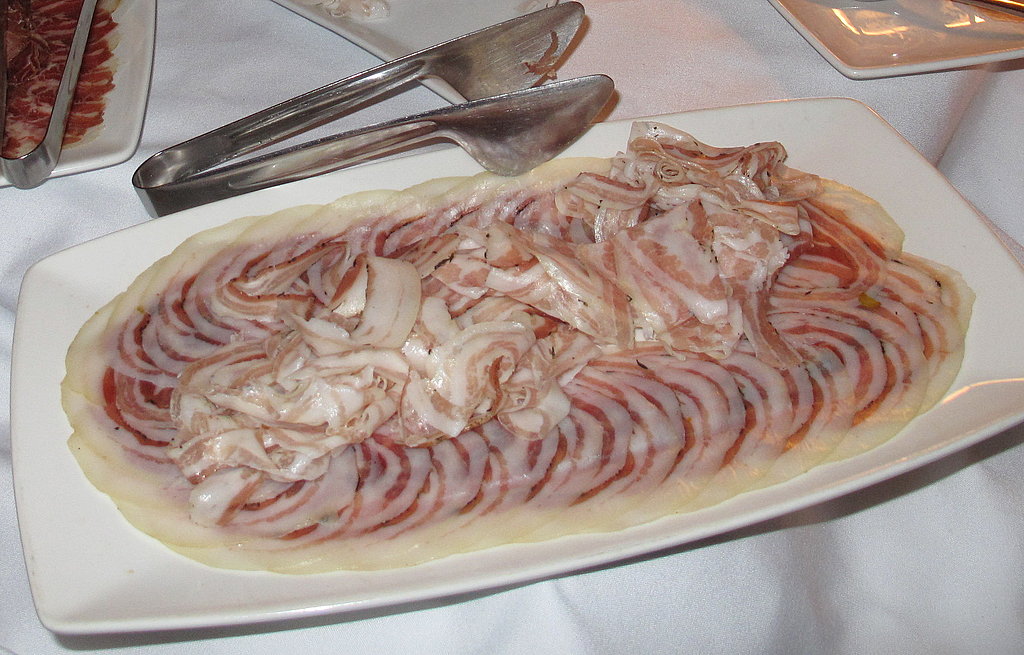 If cheese isn't your thing, consider putting together a charcuterie platter. Purchase your favorite meats — salami, prosciutto, mortadella, smoked ham, turkey, lardo — and arrange on a wooden board.
Puff Pastry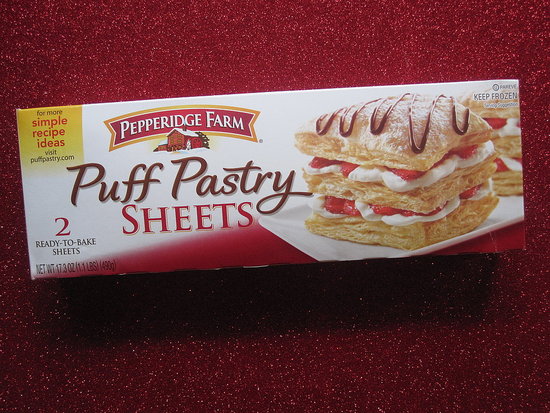 I always keep [4] puff pastry in my fridge. It can be used in so many different ways! Layer with meat, roll, and slice to make pinwheels [5]. Roll out, slice, and fill with veggies and cheese to make empanadas [6]. Top with store-bought tapenade and ricotta cheese to make a tart [7]. Twist and sprinkle with parmesan cheese to make cheese straws [8]. Seriously, the possibilities with puff pastry are endless.
Nuts and Olives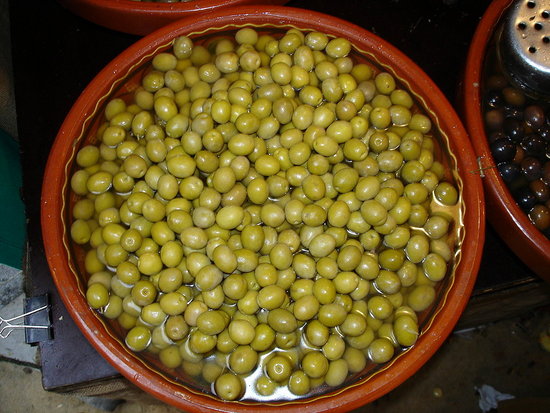 In less than a minute you can dump a container of olives or nuts into a bowl. Talk about instant appetizers!
Baked Cheese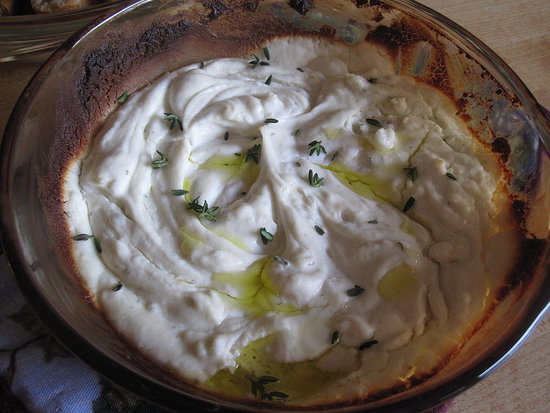 Who doesn't love hot melted cheese on crisp bread? You can get creative by mixing in herbs [9], topping with marinara [10], or slathering with jam [11]. Alternatively, keep things pure by simply baking the cheese [12].
Roasted Garlic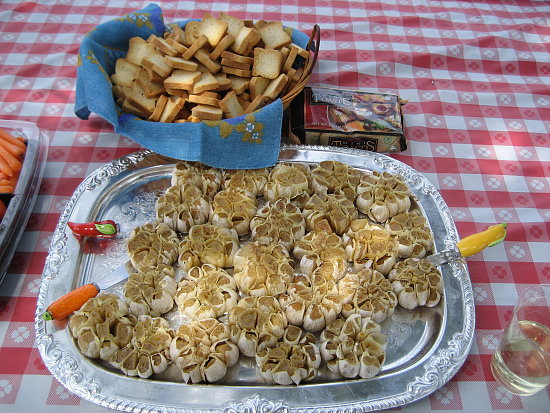 Although it takes an hour to roast garlic [13], all you have to do is drizzle the garlic with oil, wrap in foil, and place in the oven. While it cooks you can clean the house, pour a cocktail, and get dressed.
Ranch Dip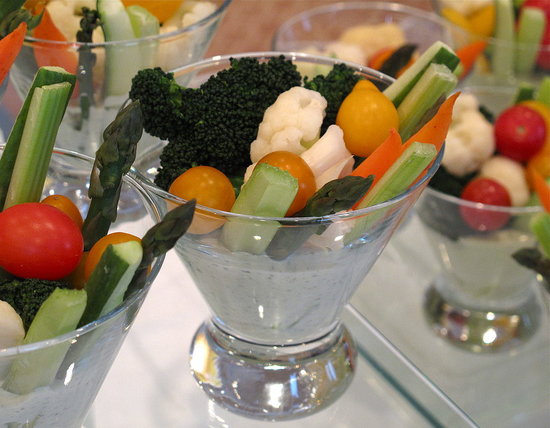 Hidden Valley's ranch dip [14] packets are one of my hostess secrets. I use them to create a last-minute flavorful dip for vegetables or thick-cut potato chips.
Quesadillas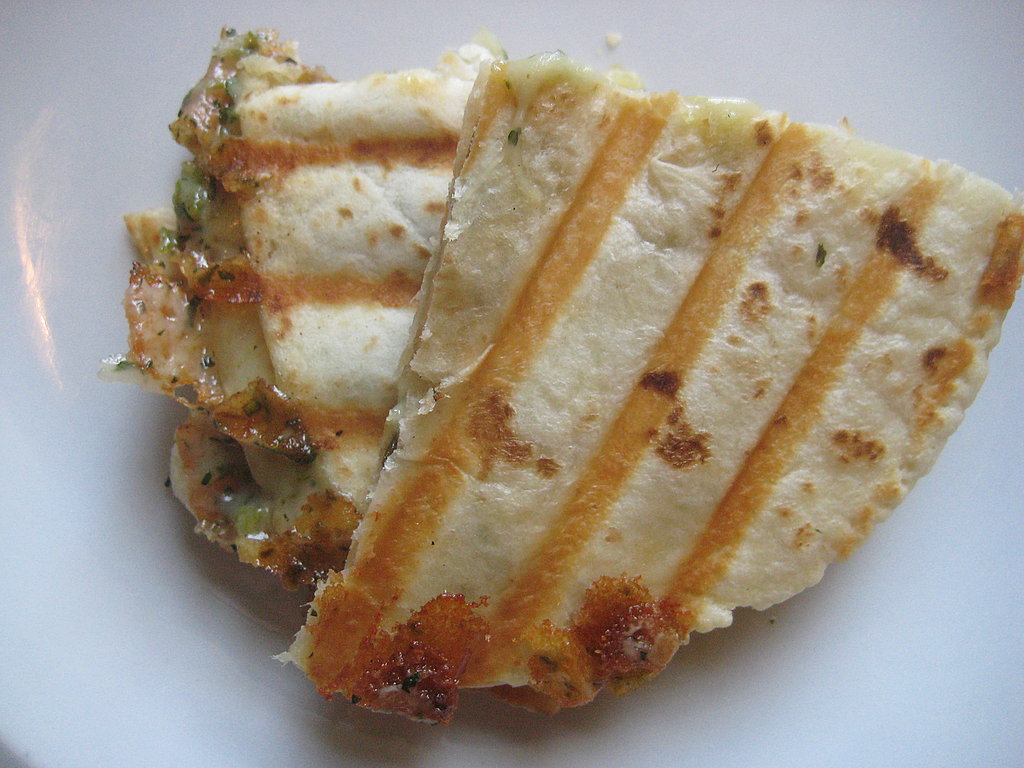 Want to spice things up? Top tortillas with pregrated cheese, griddle, and serve with store-bought salsa and guacamole.
Prosciutto Wraps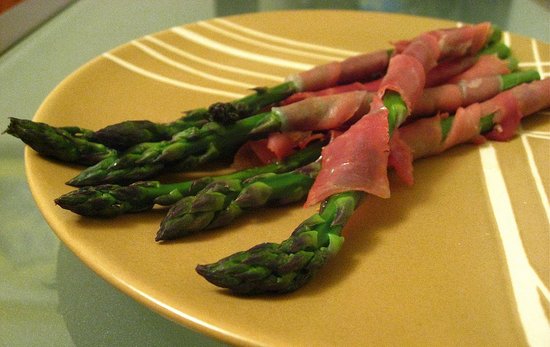 Prosciutto instantly adds an elegant and sophisticated feel to an appetizer spread, and it only takes a few minutes to wrap it around asparagus [15], grissini [16], or mozzarella balls [17].