Gloomy weather and declining daylight calls for finding comfort in every which way, particularly on the plate. And while my ultimate comfort food harks back to childhood — ultrasimple egg noodles with butter and parmesan cheese — I turn to these classics when I'm looking for something a bit more dynamic.
Chicken Pot Pie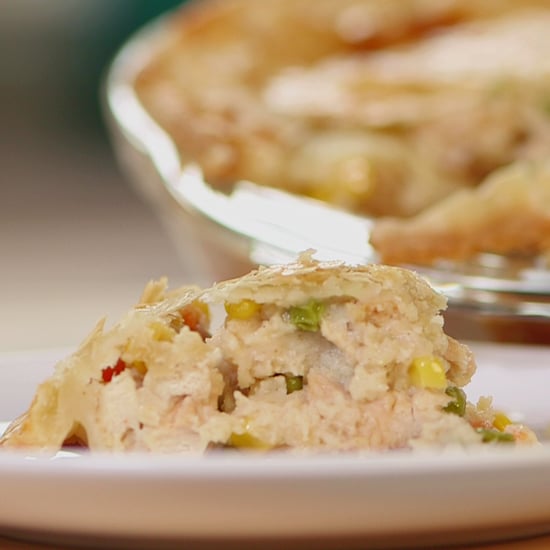 Chicken pot pie sounds like quite the undertaking, one that would only be suited for a weekend project, but this quick and easy version comes together in less than an hour! Whether you rely on store-bought pie dough or make the crust from scratch [1] it's a surefire hit.
Cauliflower Mac and Cheese
Take a cue from the first lady and whip up a comforting and nourishing gratin dish of cauliflower macaroni and cheese [2].
Indian Spiced Burgers
For a new spin on burgers, try these curry-spiced burgers [3] that are brightened up with creamy cucumber raita. For even more Indian flavor, swap out ground lamb for the beef (both versions are delightful).
Three-Ingredient Tomato Sauce With Spaghetti
Silky tomato sauce [4] made with only three ingredients sounds too good to be true, but thankfully it isn't. To get two meals for the effort of one, double the sauce recipe and make a double batch of classic meatballs [5] while it simmers. Dine on spaghetti and meatballs one night and meatball subs [6] the next.
Barack Obama's Chili
Hearty chili [7] goes from everyday to extraordinary with simple additions like bacon and Fritos. Best of all, like all chili, it makes exceptional leftovers, perfect for bringing a taste of comfort to the office.