You can always shellac frosting over your cupcakes, but learning a few simple but sophisticated techniques can give your pretty pastries a professional touch, not to mention impress your friends and family. Here are several simple but dazzling ways to decorate your cupcakes.
Photos: Nicole Perry, Sara Yoo, and Anna Monette Roberts
Drizzle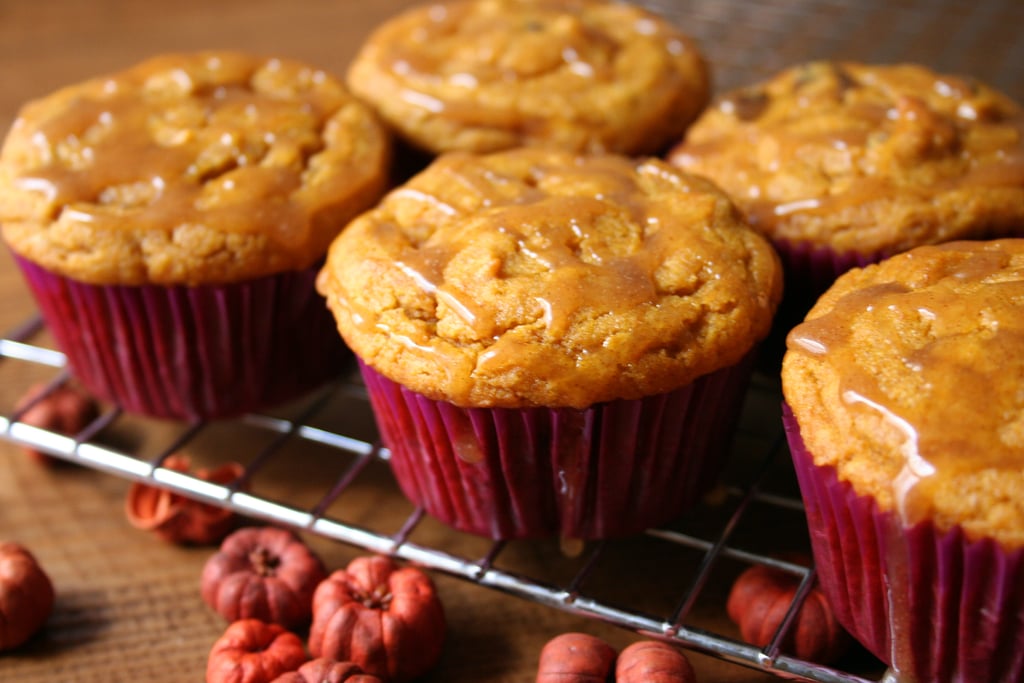 Pouring is arguably the quickest way to ice cupcakes: make a thin frosting that can be easily drizzled over the cupcake tops, such as the case in these pumpkin cupcakes [1].
Photo: Anna Monette Roberts
Dome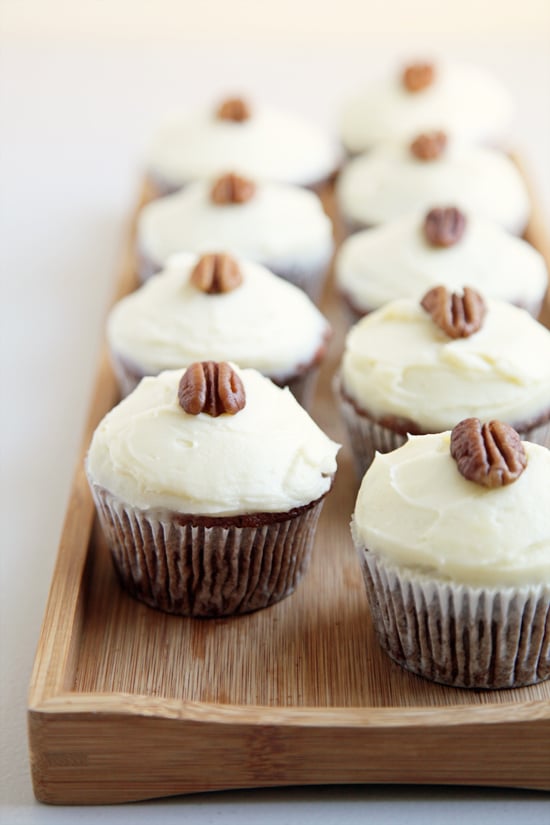 Using a piping bag fitted with a large round tip, squeeze the icing in a circular motion, toward the center of the cupcake. Alternatively, using a small palette knife, dollop a few tablespoons of icing onto the center of the cupcake. Maintain the height by angling the knife and spreading the icing in a circular motion rather than simple flattening the icing, as seen in these carrot cupcakes [2]. If you want more texture, press sprinkles, coconut flakes, or chocolate flakes into the icing.
Photo: Nicole Perry
Swirl
The famous Magnolia Bakery uses an icing wand (large palette knife) to form a signature swirl design [3] atop its cupcakes.
Tiered Spread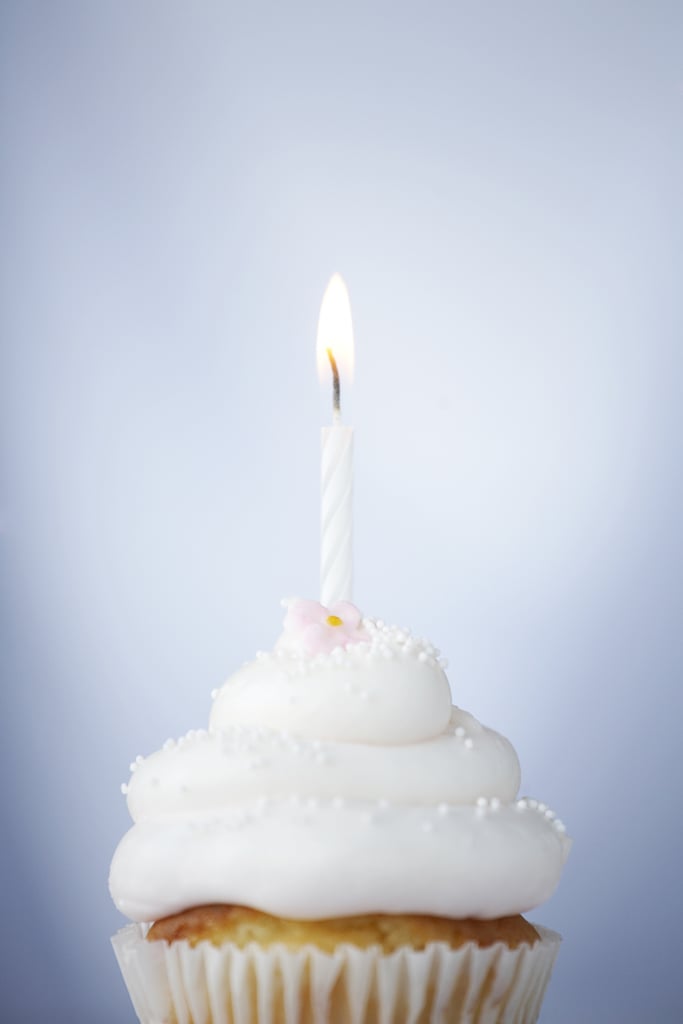 Using a small palette knife, dollop a few tablespoons of buttercream icing onto the center of the cupcake. Pat the frosting while turning the cupcake to create tiered movement. For an even more finished look, spread the icing to the edges of the cupcake, as on this pumpkin cupcake [4].
Dip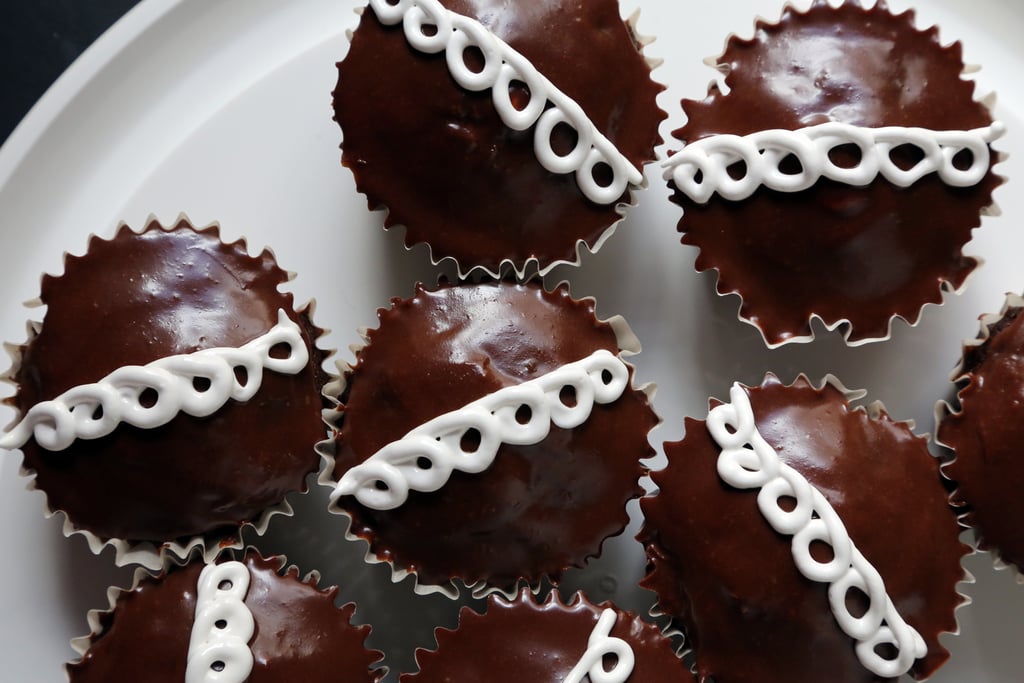 Melted chocolate ganache makes an easy, effortless cupcake topping, as seen on these homemade Hostess cupcakes [5]. Dress it up by piping on marshmallow fluff in a curlicue pattern.
Photo: Anna Monette Roberts
Pipe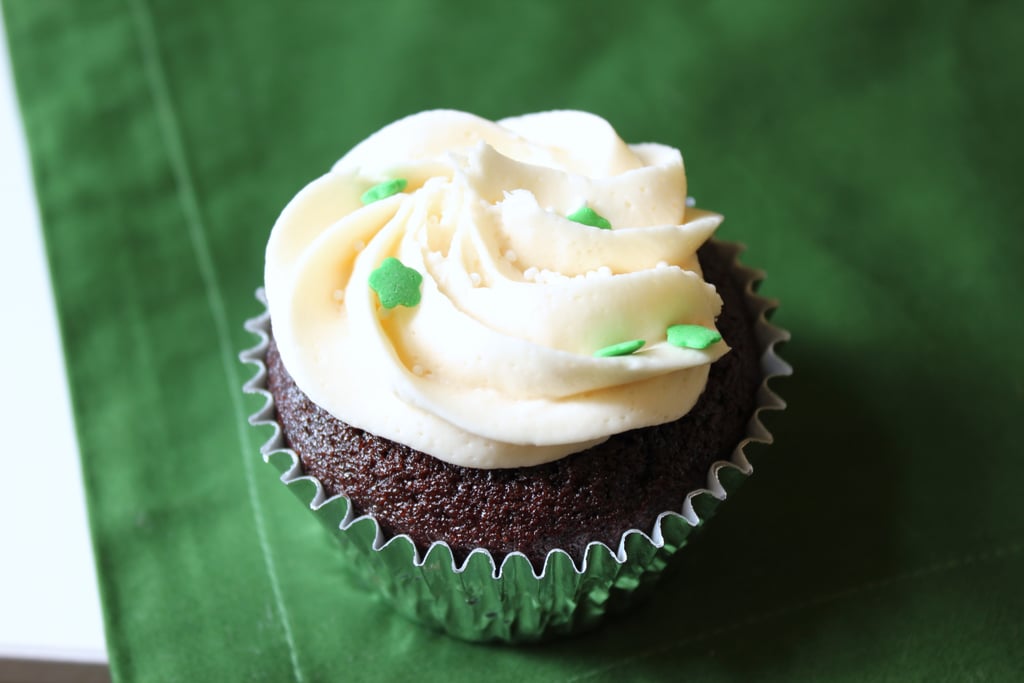 Use a pastry bag with a wide star tip, and pipe the icing onto the cupcake in a circular motion, working your way toward the middle of the cupcake. Top with fruit [6] or festive sprinkles [7] for a finished look.
Photo: Sara Yoo
3 Unique Icing Techniques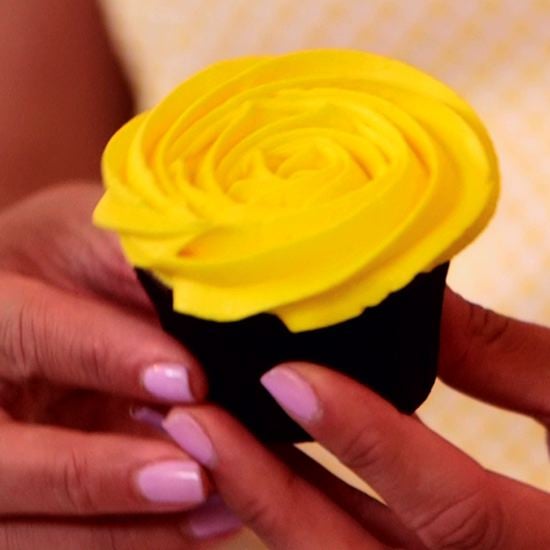 In this cupcake-decorating video [8], Georgetown Cupcake [9] shows us the classic swirl, a rose-shaped frosting pattern, and a chocolate ganache dip: all techniques that take seconds to master.
Dollop
With fluffy, light meringue, whipped cream, or divinity frosting, quickly and easily dollop a spoonful on top to give it height and texture as pictured in these sweet potato pecan cupcakes with marshmallow meringue [10].
Source: POPSUGAR user eatswimshop [11]
---
Links:
[1] http://www.lilsugar.com/Gluten-Free-Dairy-Free-Pumpkin-Cupcakes-20167879
[2] http://www.popsugar.com/food/Carrot-Cupcakes-Cream-Cheese-Frosting-Recipe-25489919
[3] http://www.yumsugar.com/Vanilla-Cupcake-Recipe-15905935
[4] http://www.yumsugar.com/Fast-Easy-Pumpkin-Cupcake-Cream-Cheese-Frosting-Recipe-5876235
[5] http://www.popsugar.com/food/Homemade-Hostess-Cupcakes-28424854
[6] http://www.yumsugar.com/Wedding-Cupcakes-17901177?page=0,0,0#0
[7] http://www.yumsugar.com/Irish-Car-Bomb-Cupcakes-22169107
[8] http://www.yumsugar.com/How-Decorate-Cupcakes-Video-30606161
[9] http://georgetowncupcake.com/
[10] http://www.yumsugar.com/Sweet-Potato-Cupcakes-19239153
[11] http://social.popsugar.com/profile/920233

---