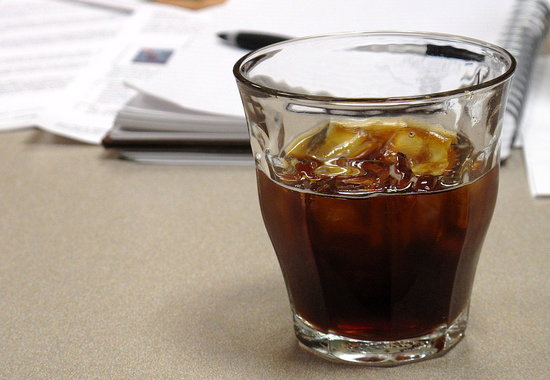 Starbucks isn't just hoping to wow customers with
flavored coffee
; it's also going after that longtime Summer favorite, iced coffee. Beginning June 29, the coffee giant will sell
VIA Iced Coffee
, a spinoff of the
instant coffee
it has been pushing heavily over the past year. I got an exclusive preview of the drink while in Seattle for
Starbucks Coffee College
. To learn what I thought of it, read more.
The product, which will retail in US and Canada stores as well as online, is remarkably similar to its hot counterpart. It dissolves virtually instantly in cold water when shaken; one pack is designed to be used in a 16-ounce bottle of water.
The major differences? Unlike regular VIA, which has Italian Roast and Colombian brews, VIA Iced comes in only one "medium roast" blend. It's also lightly sweetened with cane sugar. While those product differences sound subtle, I found the iced version to be more mellow in flavor — a good thing.
The iced version doesn't come in decaf — yet. Does iced VIA sound like something you'd purchase once it hits store shelves?