After sampling the tasty treats around Oahu [1], I had to stop by a farmers market to witness the local food revolution firsthand. Luckily, Kapiolani Community College hosts a weekly market [2] on Saturdays. While the vendors sell everything from tomatoes to abalone, the deliciousness of fresh local pineapple is hard to beat. I arrived around 8 a.m. and found the market already bustling with activity. Here are the highlights.
Vendors Tents
This was no small affair. I spent all morning shopping and sampling the local goods.
Nalo Greens
Nalo Farms [3] has been in operation since 1953 when they grew mostly papayas and guavas. In 1988, they began to grow Nalo greens for the opening of Roy's [4]. Now many of the top of restaurants feature these tasty greens.
Not Hawaii Without Spam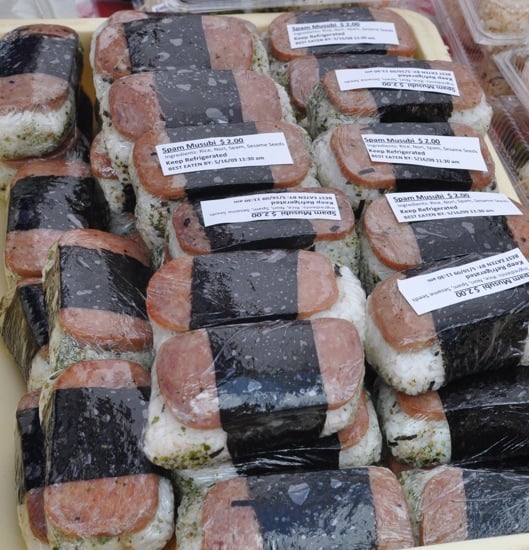 The Hawaiians have had a long love affair with Spam, so I was thrilled to see it at the farmers market.
More Musubis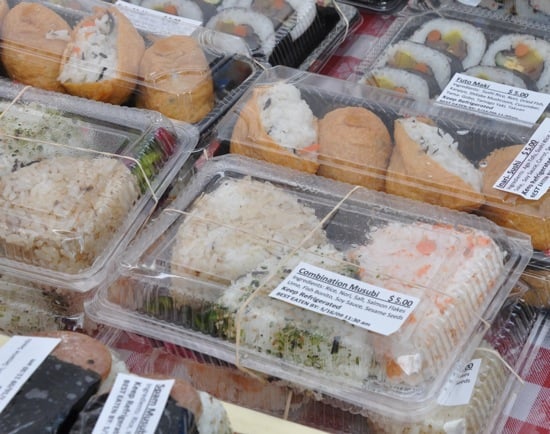 Along with spam musubi, there was also salmon flakes and fish bonito.
Fresh Abalone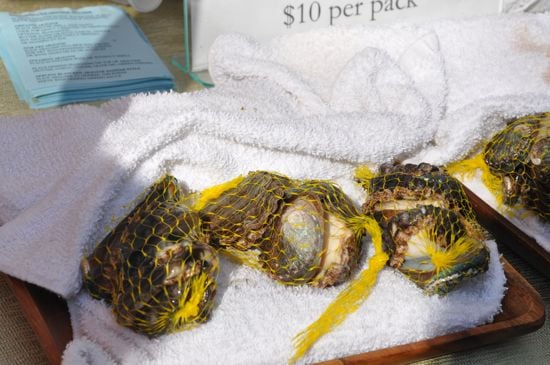 I enjoyed seeing fresh abalone at the farmers market, a rarity for mainland markets. Hawaiian waters are perfect for Big Island Abalone [5] to grow and nurture these delicately flavored mollusks.
Gigantic Kona Avocado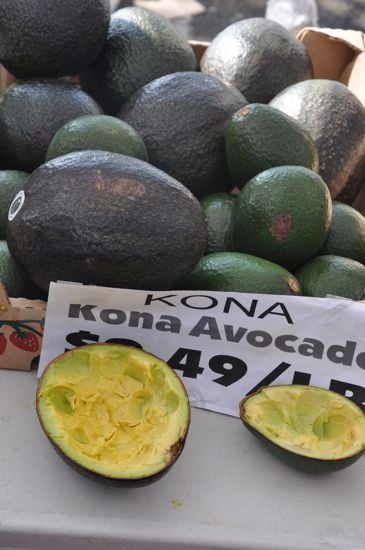 I am a sucker for avocado and normally buy the Haas variety, but I love trying something new. Kona avocados are at least double the size of an average Haas. Godzilla-like, these avocados are creamy and full of flavor.
Kahlua Pork on a Taro Roll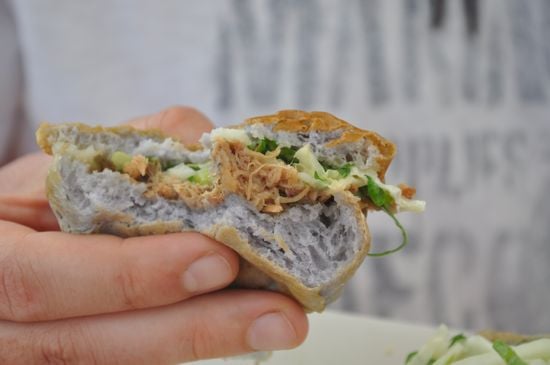 Kahlua pork is a staple on the island, and this pork sandwich served on a purple taro roll with slaw was one of the best!
Longan Fruit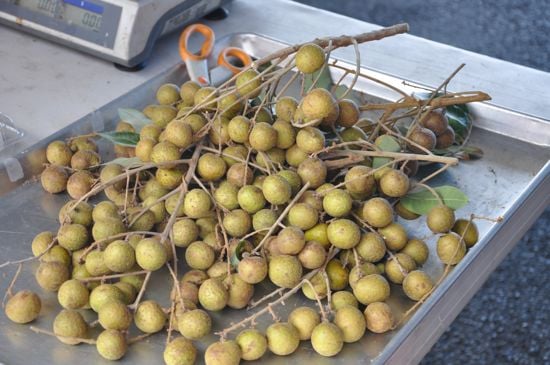 Similar to lychees, the flesh has a sweet and sour flavor. The black seeds can be boiled and eaten as well.
Big Island Bees
Big Island Bees [6] have been harvesting honey since the early '70s. They offer three distinct types including macadamia nut blossom, wilelaiki (Christmas berry) blossom, and Ohi'a Lehua Blossom (a common tree in Hawaii). After tasting all three, I bought a huge jar of the delicate Ohi'a Lehua Blossom honey. It tastes perfect in roasted green tea.
Apple Bananas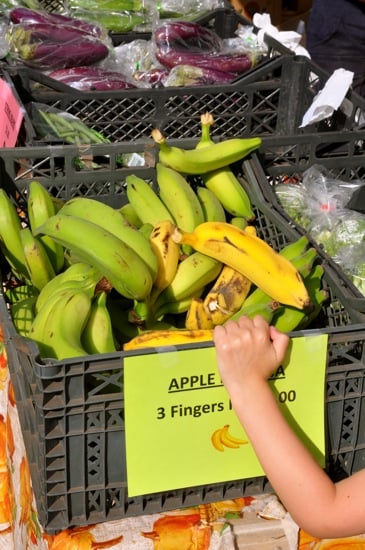 These distinctive, small Hawaiian bananas were prevalent throughout the market. The texture was not out of the ordinary, but the flavor is similar to a crisp apple.
Fragrant flowers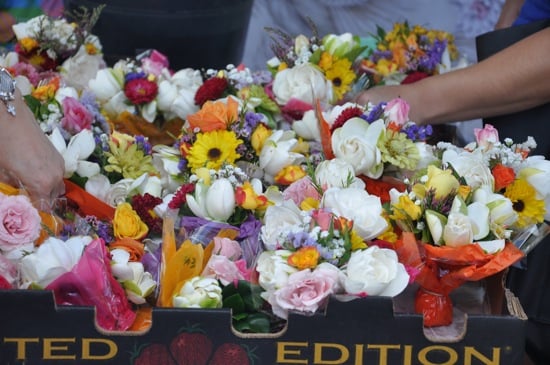 While the smell of food and exceptionally fresh fruit permeated the farmers market, so did the ambrosial scent of flowers. I couldn't help myself and had to stop and smell them! Isn't that what life is all about?
I love to exploring local markets [7], do you?