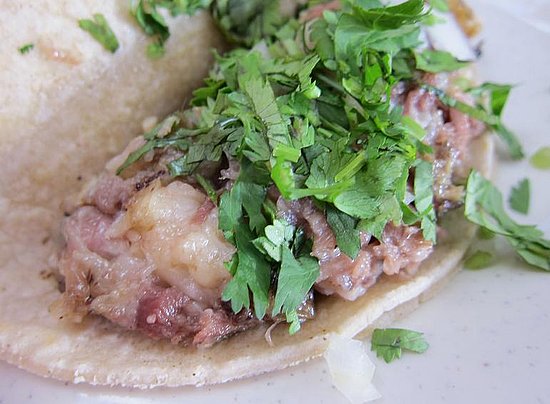 If you've got your eyes on the
offal trend
these days, then take a look at
Village Voice
reviewer Robert Sietsema's latest New York find: ojo tacos. Yep, you heard me right: that's
ojo
, as in eyeballs — specifically, goat eyeballs.
Sietsema didn't actually catch sight of anything staring back at him but writes of the taste: "There were clods of gooey yellowish stuff . . . the eyeball goo had a texture somewhere between gristle and grape jelly and had to be chewed, with each chew breaking down more of the congealed vitreous humor."
I've got a pretty standout stomach, but I don't think I could lay eyes on this one. And you?