We don't know about you, but it takes us a long time to deal with the Summer to Fall transition. It's sad to let go of warm nights, succulent barbecue, and plump berries. However, it's important to remember that the chillier months have plenty of fabulous fun to offer as well! Think slow-cooked soups, hearty pasta dishes, and decadent desserts. Keep reading for those plus many more dishes that'll have you looking forward to the season ahead.
— Additional reporting by Lisette Mejia
Photos: Lauren Hendrickson, Nicole Perry, Cook's Country [1], and Girl Versus Dough [2]
Apple Crisp Baked Apples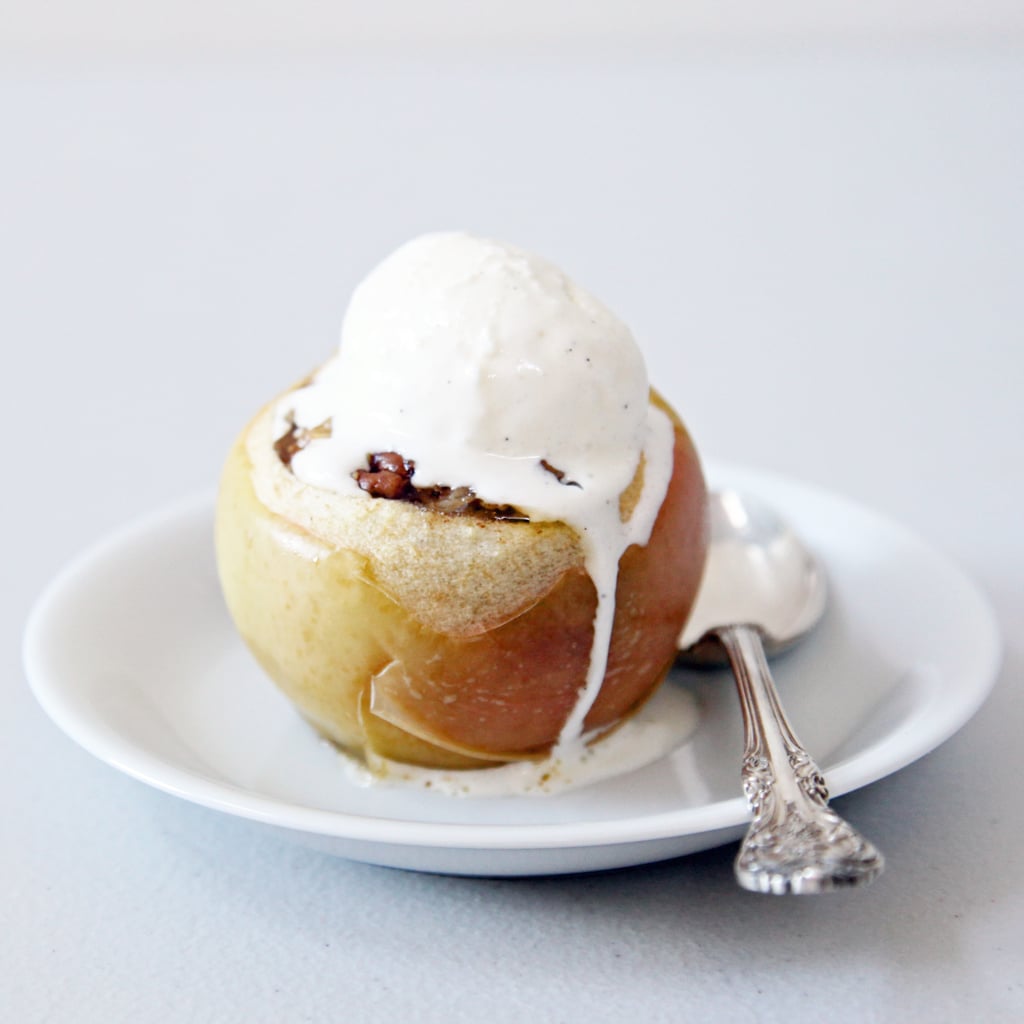 There's no better place to start than with some amazing apple crisp baked apples [3]. Combine two American dessert classics for a treat that's guaranteed to be a Fall favorite.
Photo: Nicole Perry
Slow-Cooker Vegetarian Chili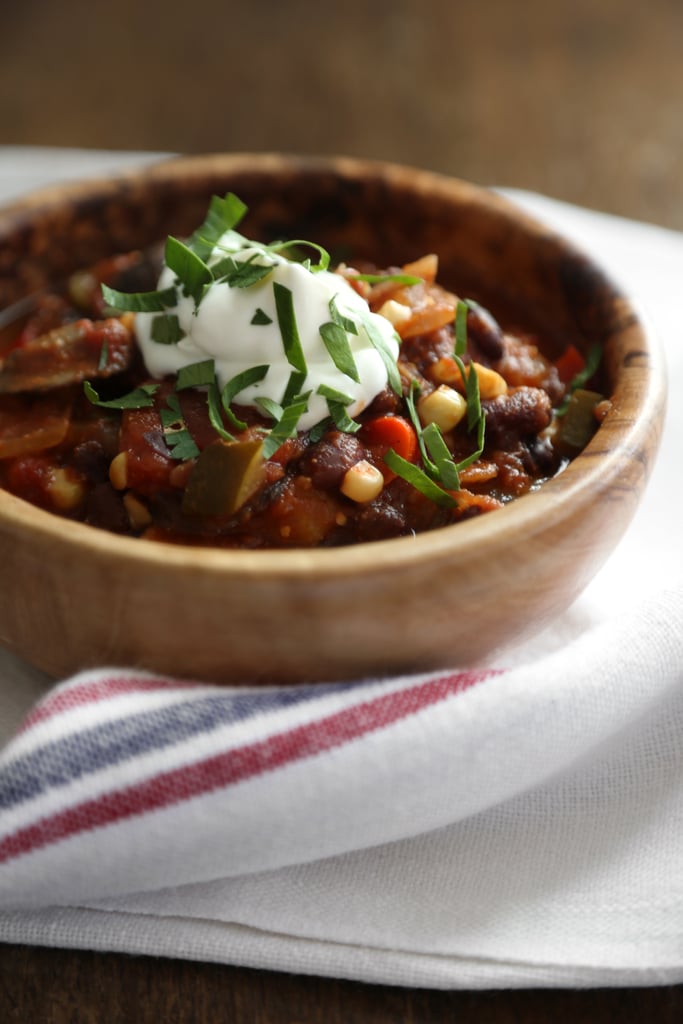 Kickback, relax, and let the slow cooker do all the heavy lifting for this hearty vegetarian chili [4].
Photo: Anna Monette Roberts
Three-Cheese Spinach and Artichoke Dip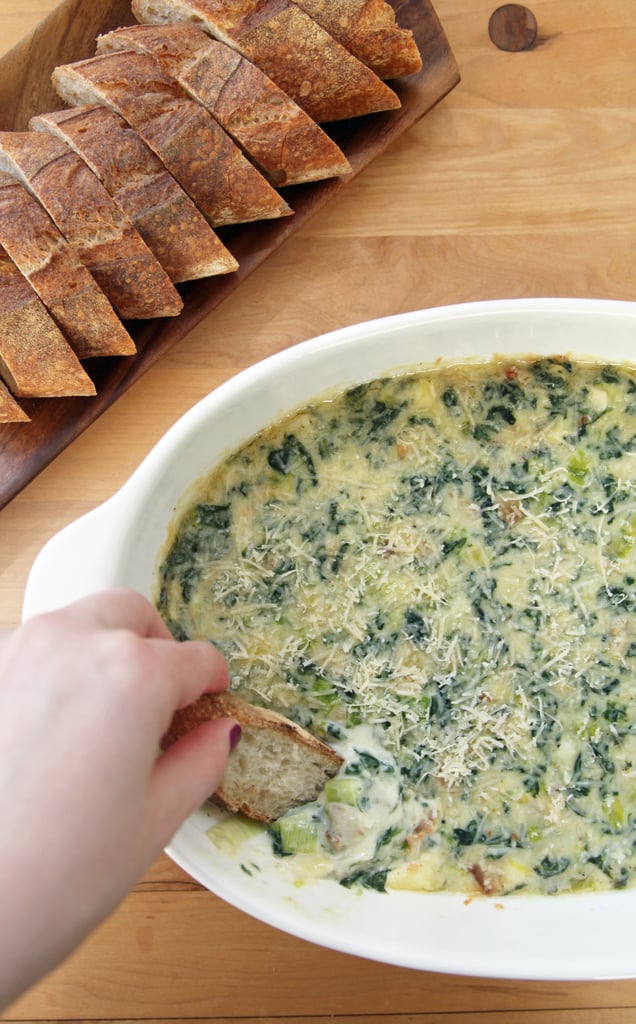 Gear up for game day by cooking up a batch of the most irresistible take on spinach artichoke dip [5] that we've ever tried. What makes it a winner? Three cheeses, generous chunks of smoky bacon, and fresh spinach.
Photo: Nicole Perry
Fall Leaves Iced Cookies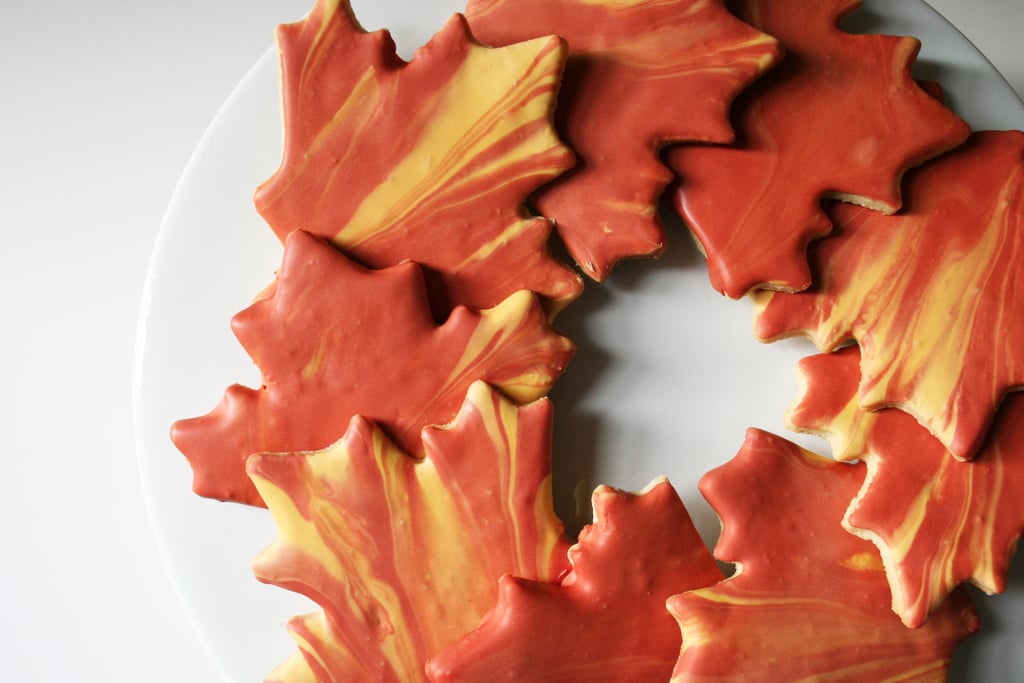 Salute the season with cookies made to mimic [6] the changing color of Fall leaves.
Photo: Anna Monette Roberts
Whiskey-Glazed Pork Chops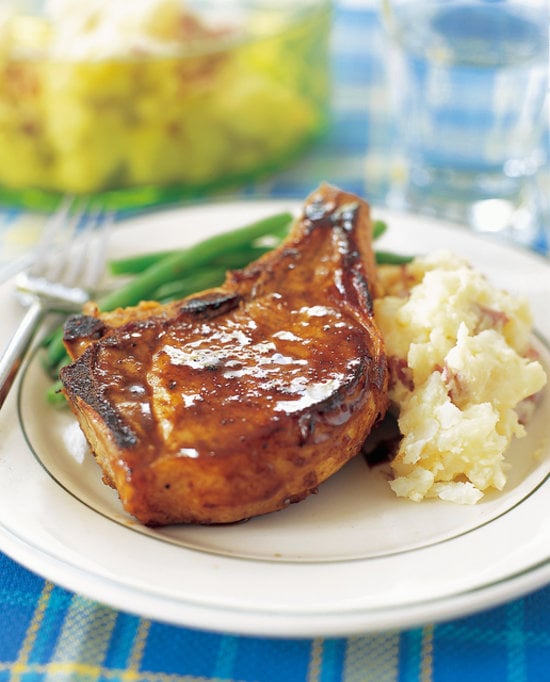 Thick bone-in pork chops [7] glisten with a Tennesee whiskey glaze.
Source: Cook's Country [8]
Roasted Figs with Goat Cheese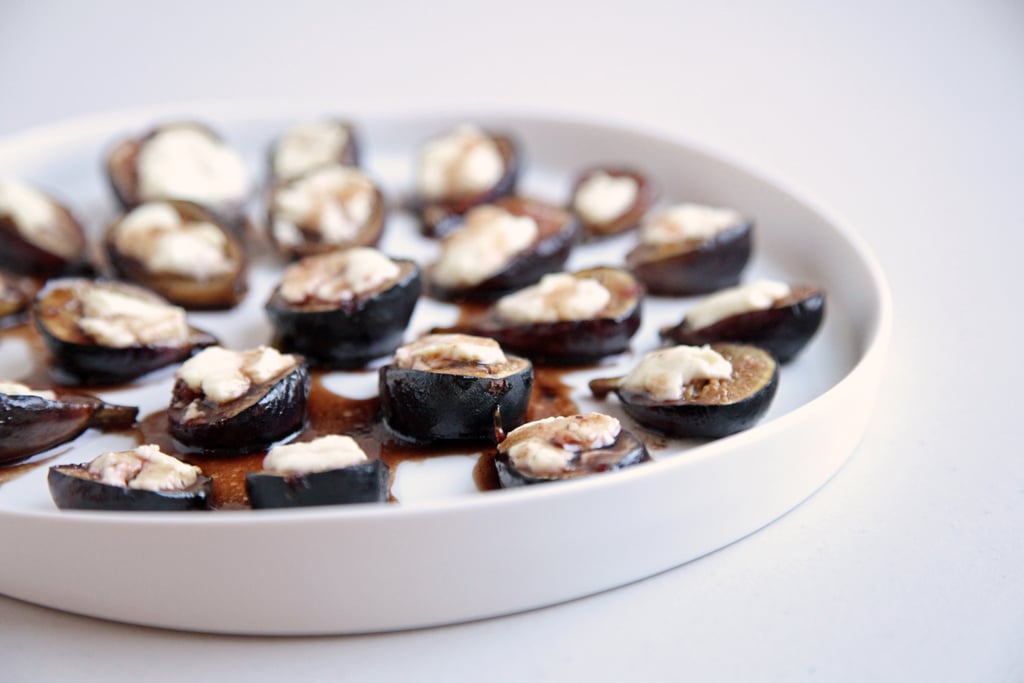 The next time you need a quick and easy appetizer, use this recipe [9]: glaze figs with balsamic reduction, stuff them with goat cheese, and bake!
Photo: Nicole Perry
Apple Pie Bars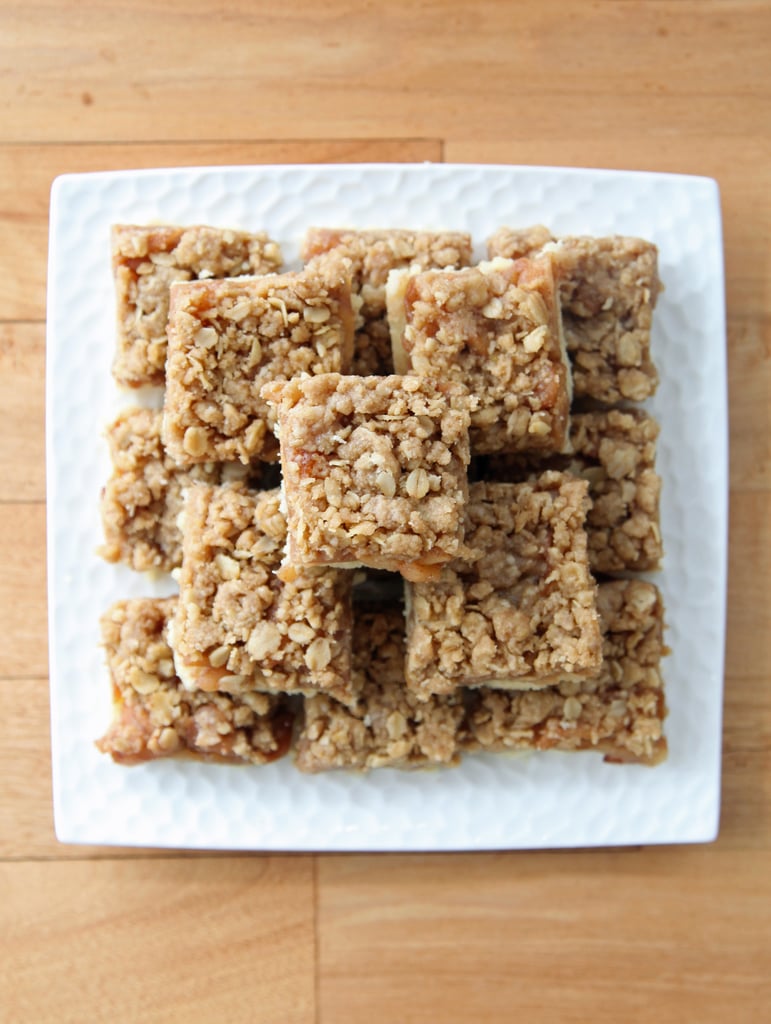 If you're fanatical about crust and the crumbly tops of fruit crisps, you'll adore these apple pie bars [10].
Photo: Nicole Perry
Spicy Tomato Soup With Grilled Cheese Croutons
When the weather is cold, we can't get enough of soup. One we're looking forward to making time and time again this season is spicy tomato soup [11] that's topped with — wait for it — grilled cheese croutons.
Photo: Nicole Perry
Braised Red Cabbage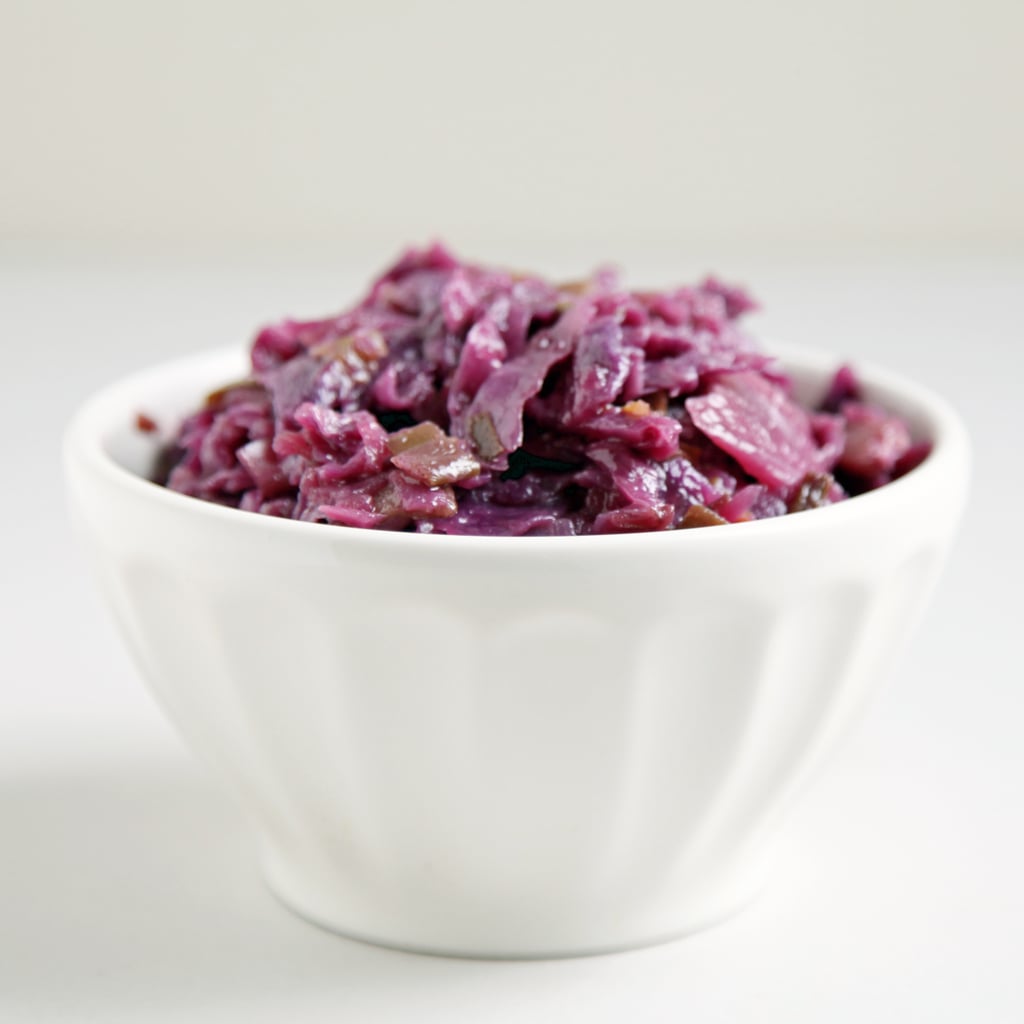 Braised cabbage might not sound particularly exciting, but we strongly suggest you give it a shot anyway. Bacon, leeks, apples, and a trip to the oven to stew away give this Fall staple a major makeover [12].
Photo: Nicole Perry
Tex-Mex Macaroni and Cheese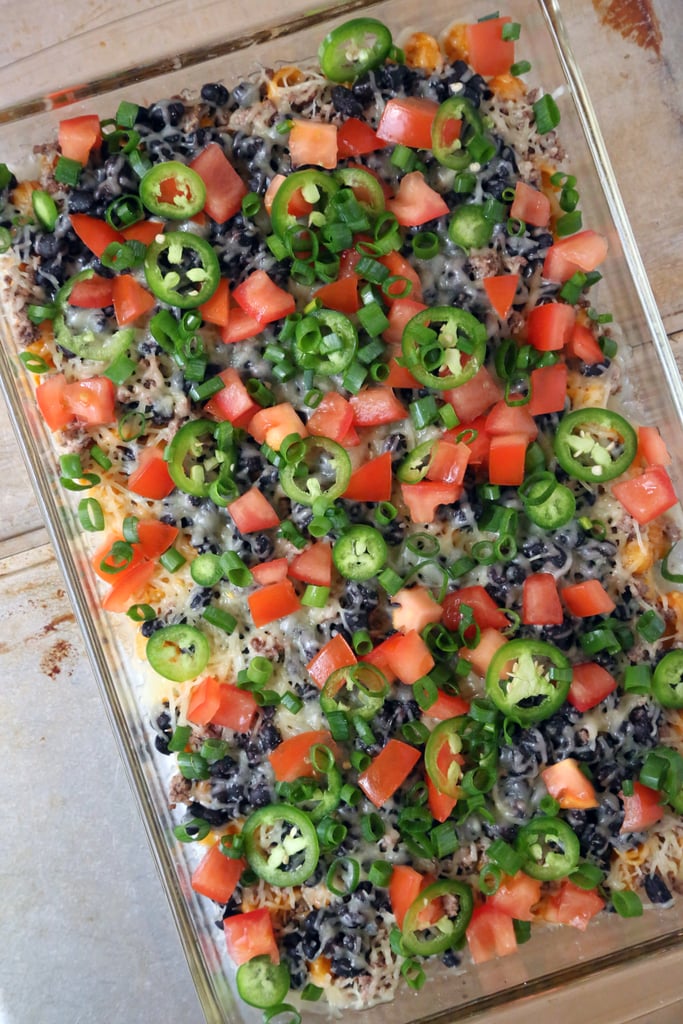 Combine seven-layer dip and macaroni and cheese and what you get is this fully loaded, game-day-ready dish [13].
Photo: Anna Monette Roberts
Pumpkin Spice Latte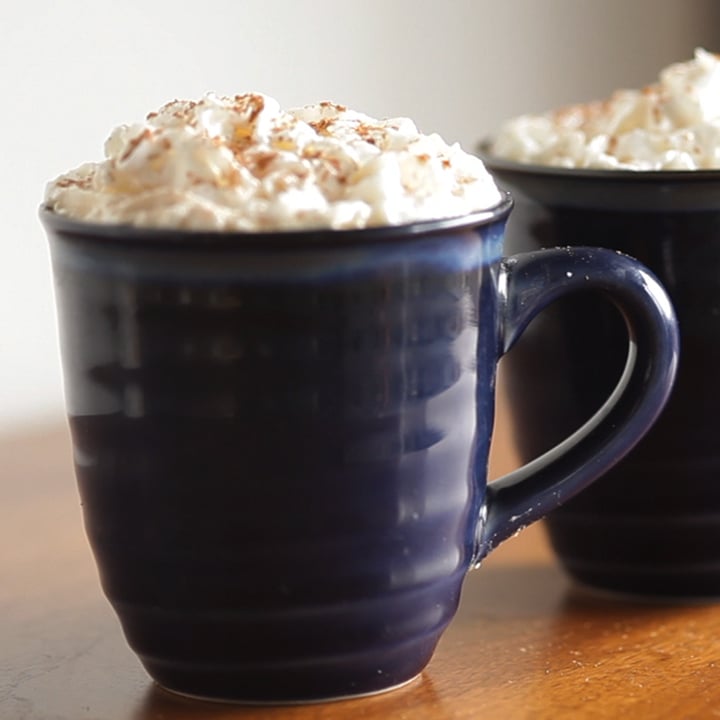 PSL. It's amazing how much joy those three little initials bring this season. You'd be surprised at just how simple [14] it actually is to prepare at home. Watch the video to find out!
Guinness Beef Pot Pies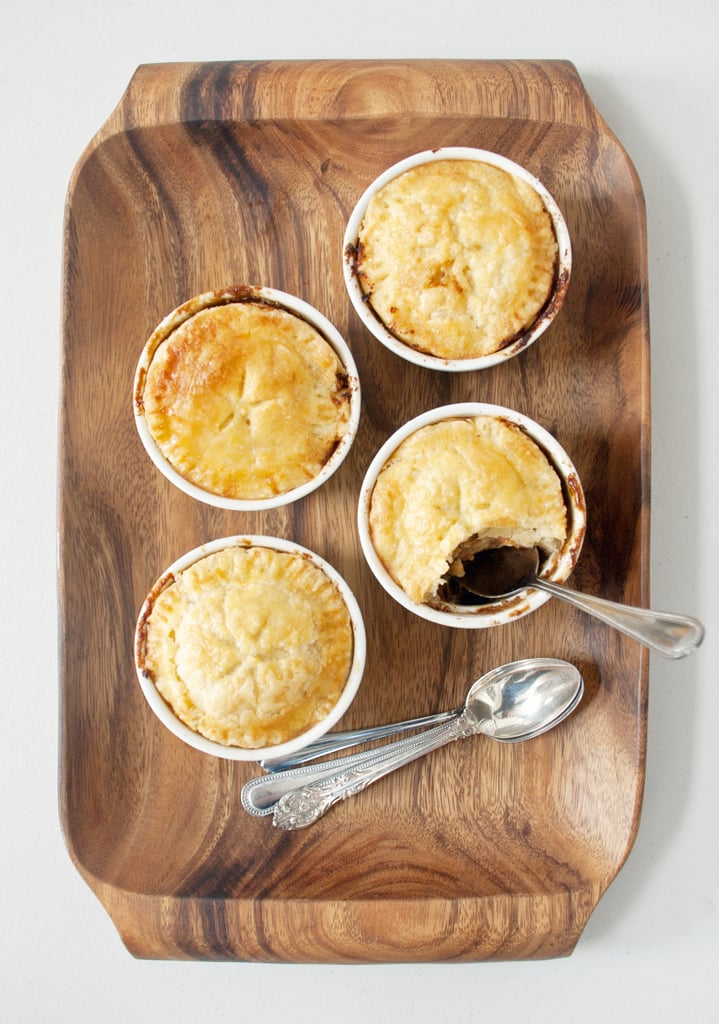 For a beefier (literally) spin on chicken pot pie, try this version that braises brisket in Guinness [15] before capping it off with a layer of cheddar and a flaky pastry crust.
Photo: Nicole Perry
Baked Potato Soup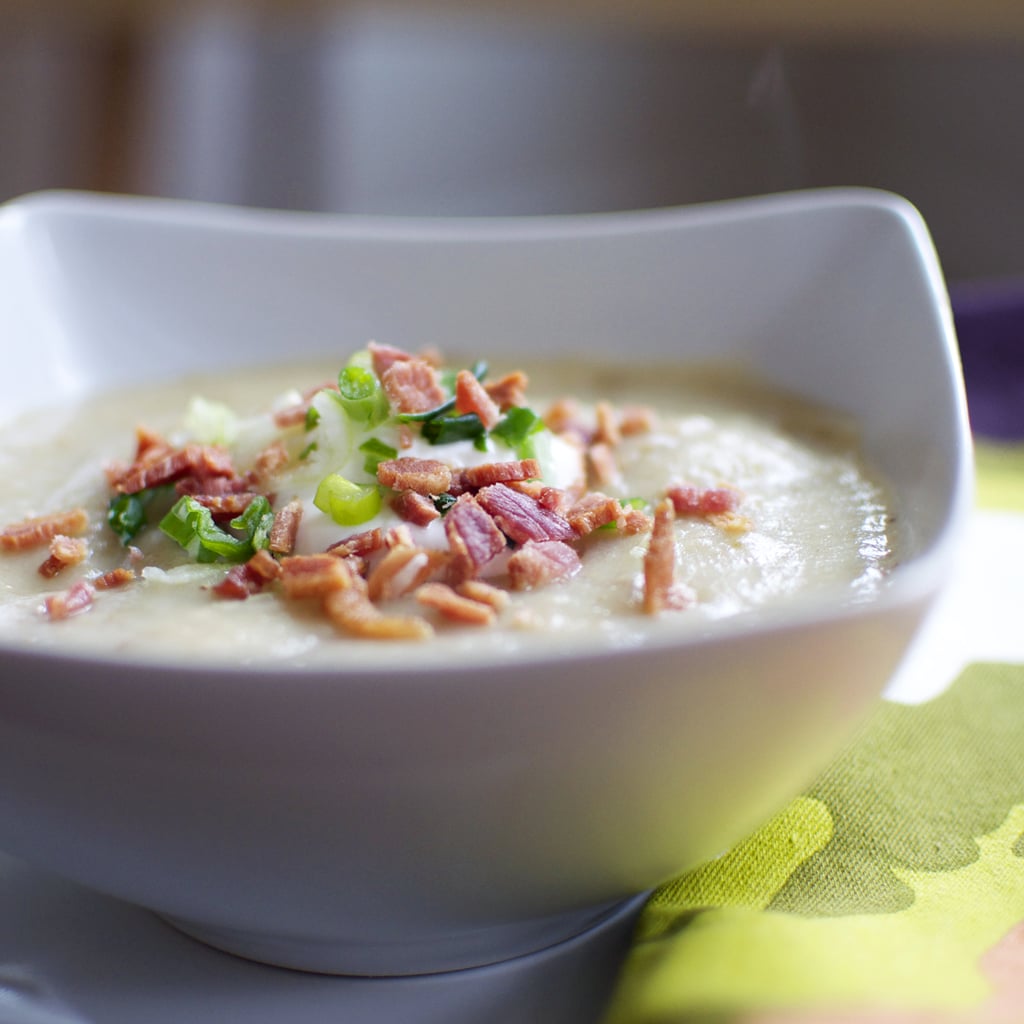 Garnish a bowl of baked potato soup [16] with your favorite fixings; our go-tos are bacon, sour cream, cheddar, and scallions.
Photo: Lauren Hendrickson
Apple-Cranberry Baked Oatmeal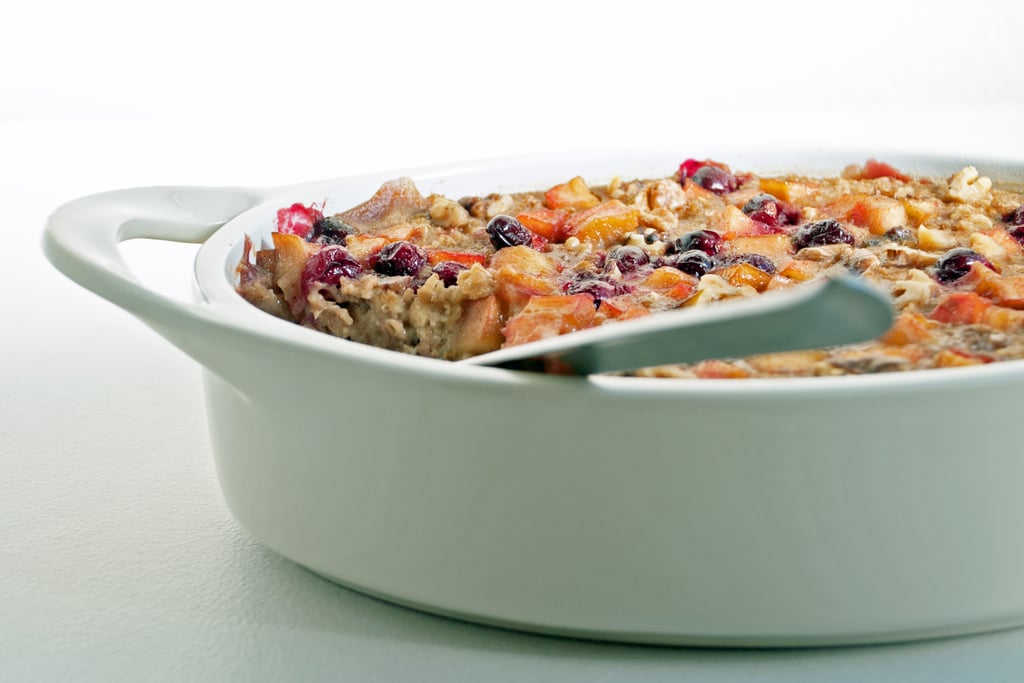 Apples, cranberries, and pecans add pep to baked oatmeal [17] (and to your step).
Photo: Nicole Perry
Pumpkin Cake Pops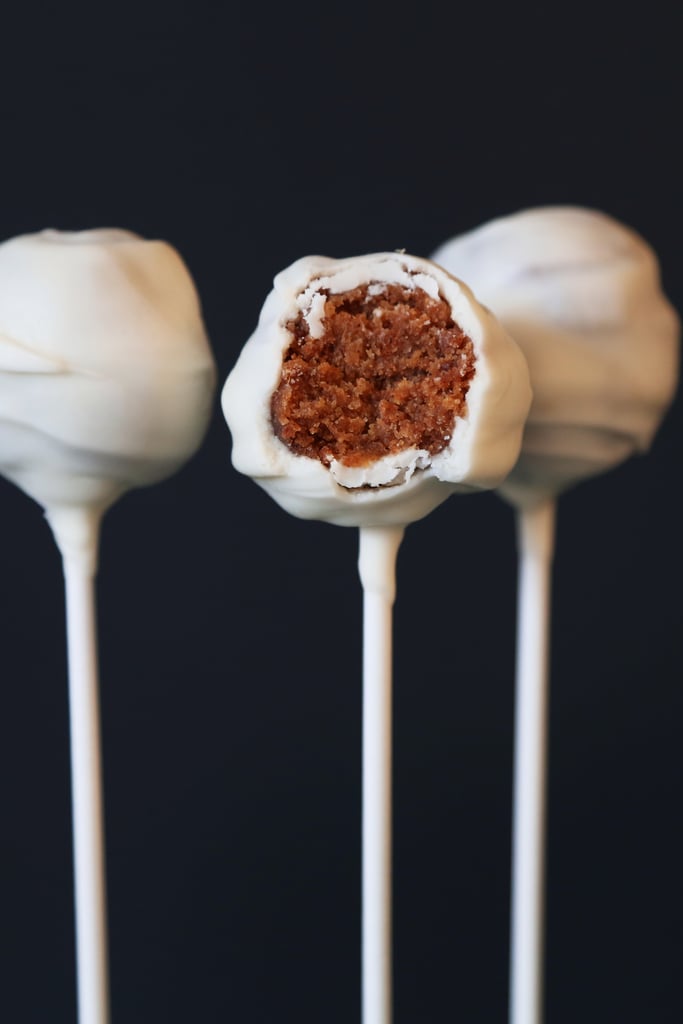 Nothing says Fall more than pumpkin, and the smell of these utterly adorable cake pops [18] baking is sure to warm the house. Cake pops not your thing? Here are nine more tempting pumpkin sweets [19].
Photo: Anna Monette Roberts
Caramelized Apple, Bacon, and Blue Cheese Pan Pizza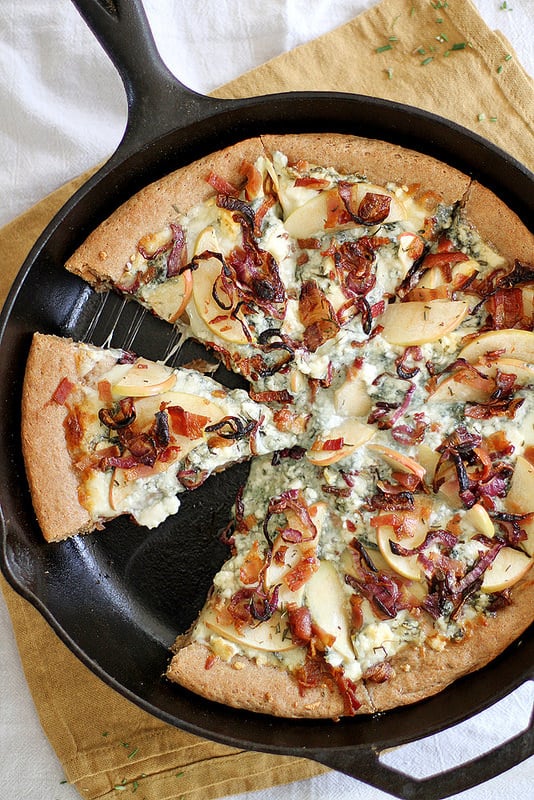 One of the biggest boons of brisk temps: not worrying about cranking your oven up to full blast, a necessity for cooking pizza. Go hearty with a pie topped with caramelized onions, apples, bacon, and blue cheese [20].
Source: Girl Versus Dough [21]
Vegetarian Mushroom Lasagna
Now that temperatures are dropping it's time to get excited for cozy baked pastas like this wild mushroom and leek lasagna [22].
Photo: Nicole Perry
Roasted Butternut Squash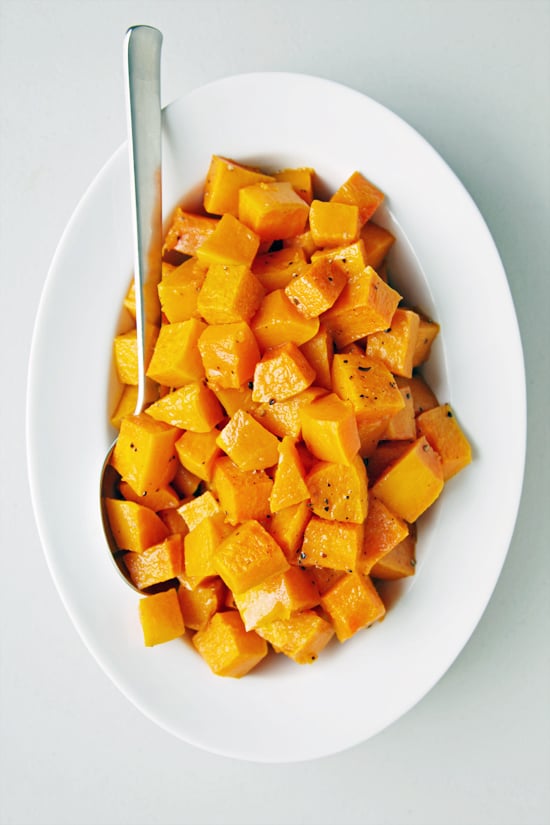 Another essential? Butternut squash. You'll use this basic roasted recipe [23] over and over again.
Photo: Nicole Perry
Pumpkin Hand Pies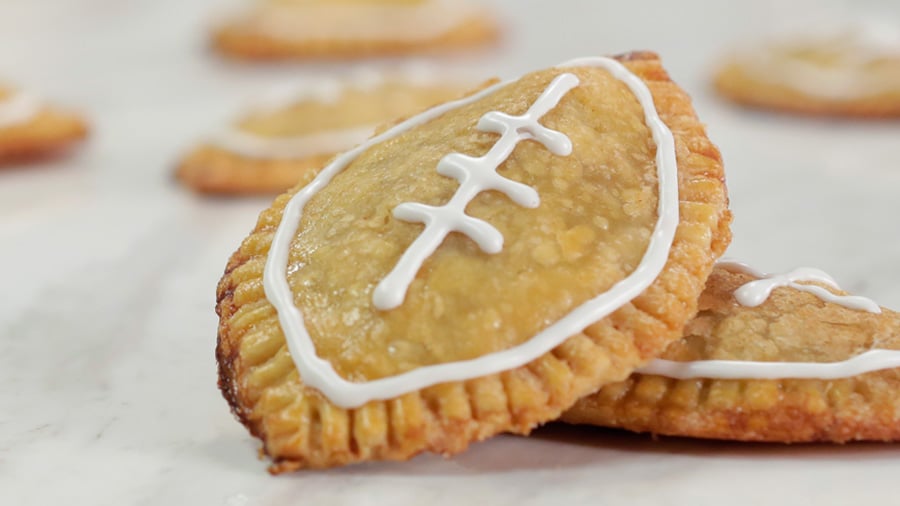 When it comes to game-day desserts, you can do no better than these adorable pumpkin hand pies [24] shaped like footballs.
Photo: POPSUGAR Studios
Slow-Cooker Bolognese Sauce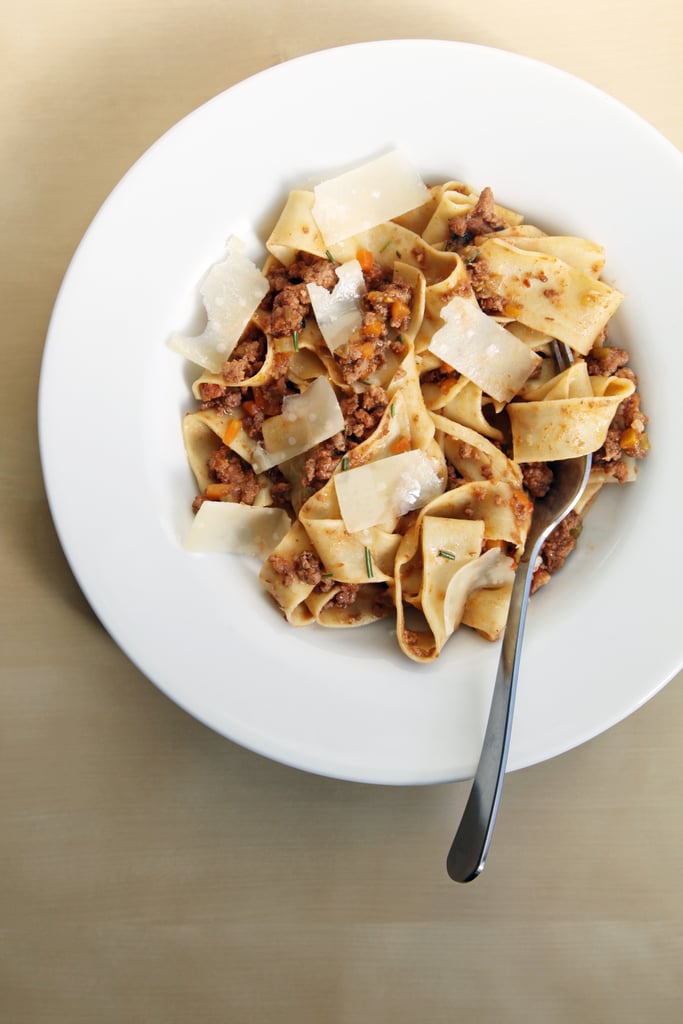 The secret to stellar bolognese and other meat sauces tends to lie in hours of simmering, which makes it a perfect candidate for a slow-cooker meal. As this recipe yields a large batch [25], it's the perfect dish for feeding a crowd or tucking into the freezer for leftovers.
Photo: Nicole Perry
Tricked-Out Ramen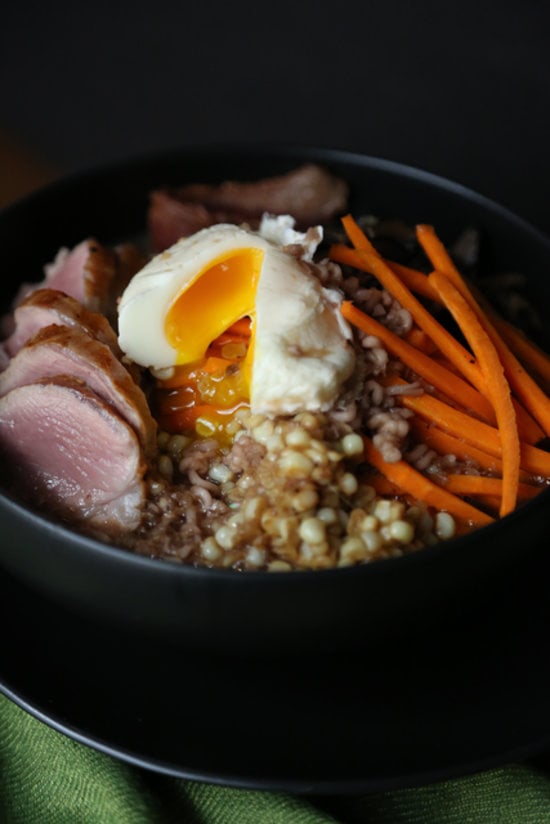 Tuck into a bowl of tricked-out pork-based ramen [26] and let the day's troubles fade away.
Photo: Anna Monette Roberts