Even when the warm weather's subsided, there's always room on the table for a fresh green salad. Bump up the flavor of your greens with toasted nuts, cool-weather fruits, and seasonal vegetables. These recipes will help jump-start your seasonal salad fix.
Brussels Sprout, Beluga Lentil, and Cranberry Holiday Salad
This hearty kale, brussels sprouts, and lentil salad [1] acts as a wholesome side dish or an easy-to-pack lunch.
Speck Salad With Apples and Arugula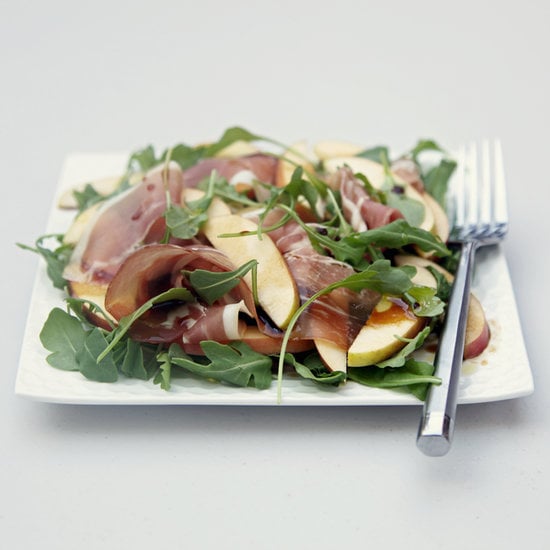 The combination of ham and apples can't be beat, but this Fall salad [2] steps it up a notch by using speck, an Italian cured ham.
The Ultimate Fall Mason Jar Salad
Roasted butternut squash, brussels sprouts, kale, pomegranate seeds, and pepitas come together for the ultimate Fall mason jar salad [3] that you can pack on the go.
Celery and Parmesan Salad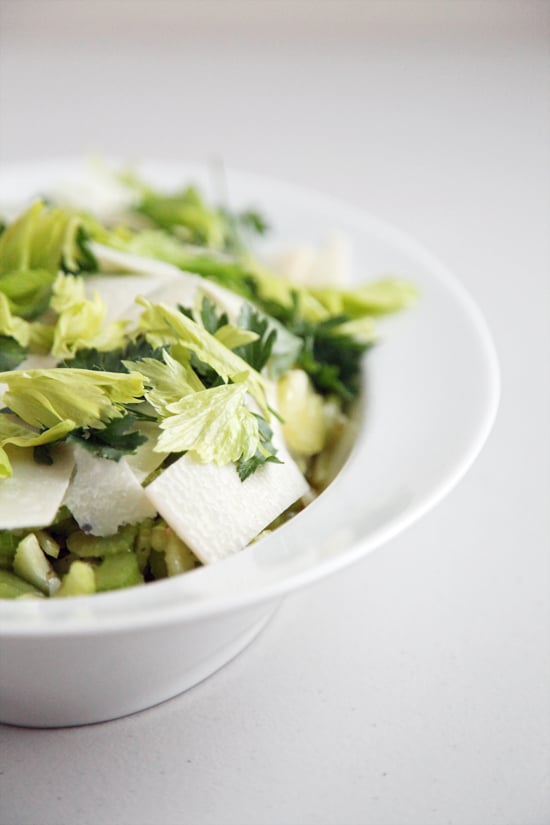 Celery may have a reputation of being a lesser-loved crudité, but the stalky vegetable shines in this celery and parmesan salad [4].
Fall Quinoa Salad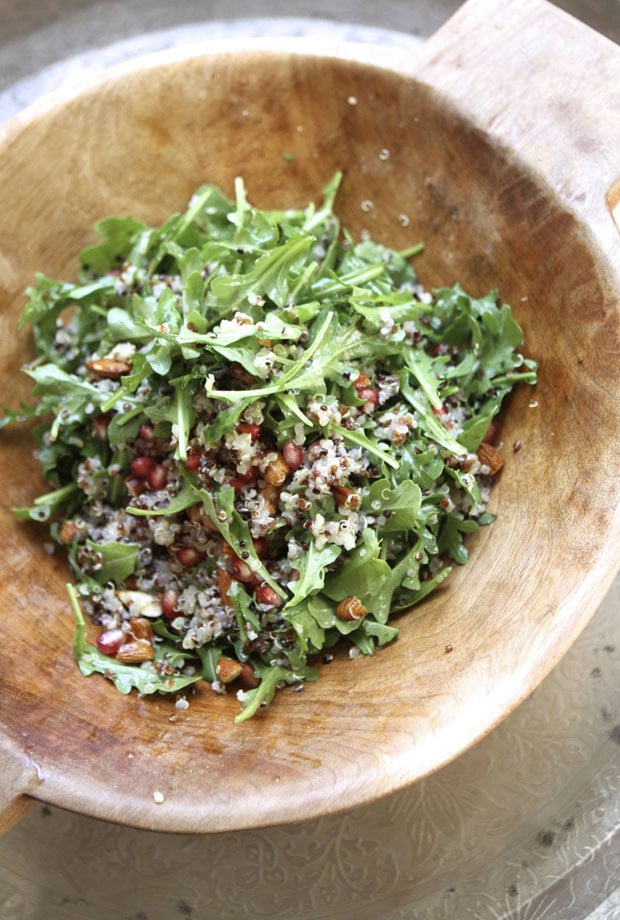 Pomegranate and arugula complete this Fall quinoa salad [5].
Shaved Brussels Sprout Salad With Walnuts and Apples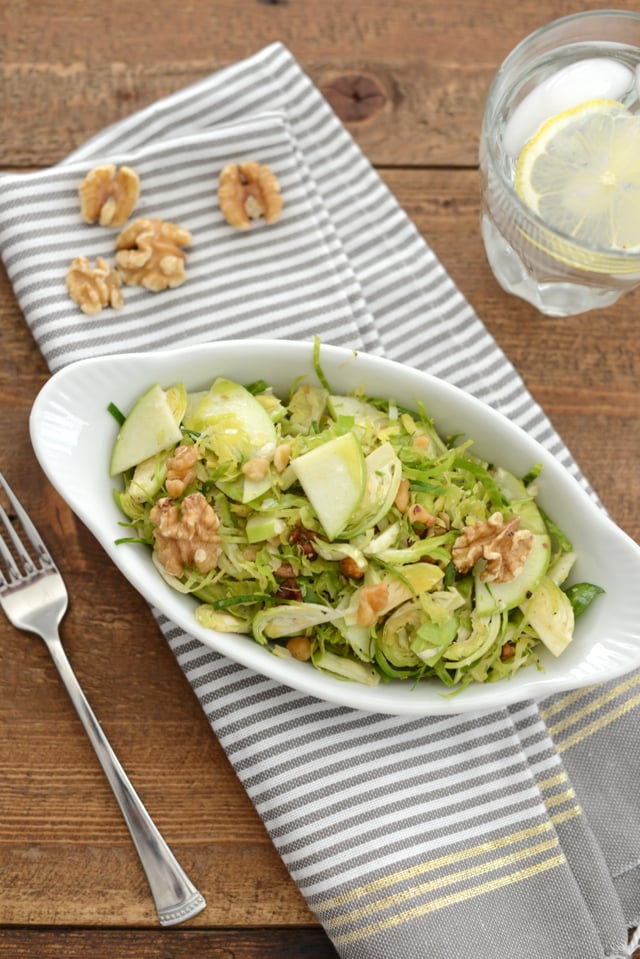 Throw together this shaved brussels sprout salad [6], and prepare for your taste buds to be amazed.
Mayo-Free Waldorf Salad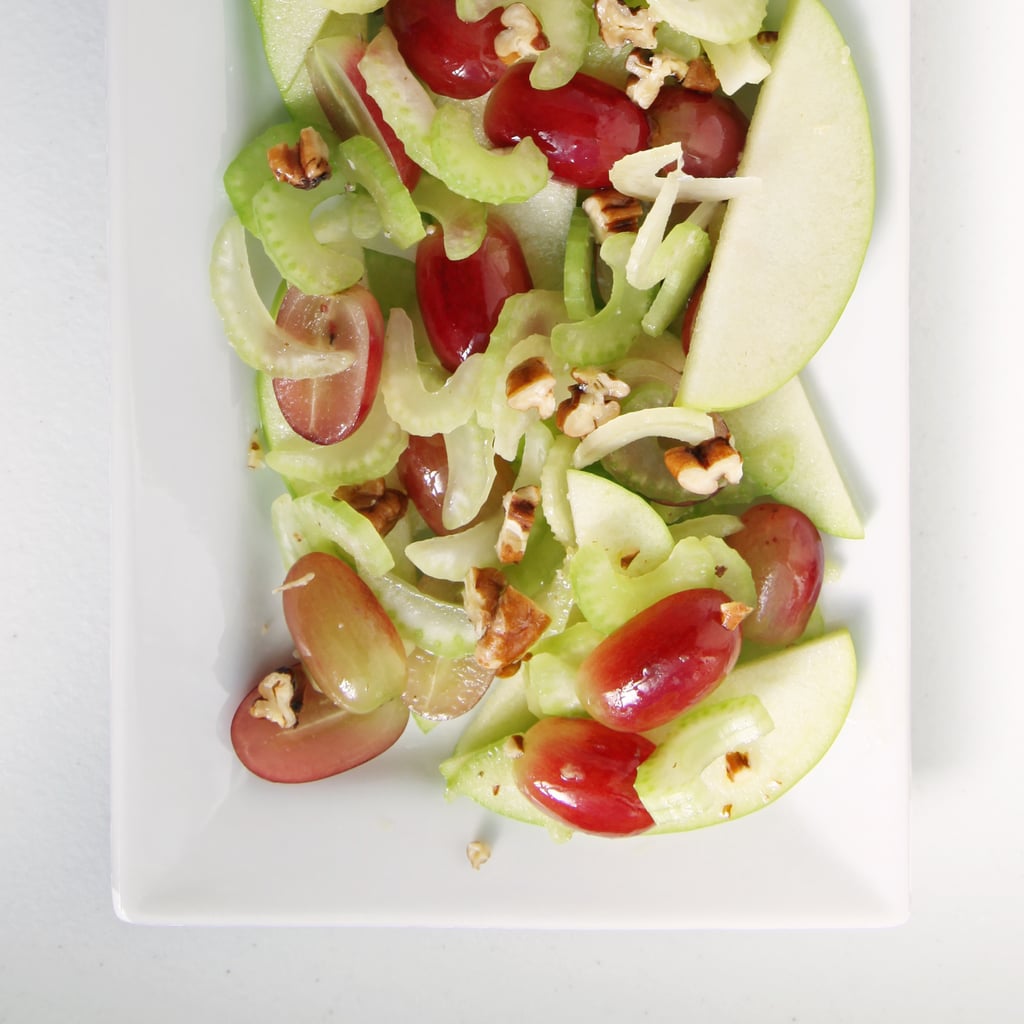 Apples and grapes are at the peak of their season during Fall. Throw them in a mayo-free Waldorf salad [7] with crunchy walnuts and celery.
Brussels Sprouts Salad
Shredded kale and brussels sprouts, toasted sunflower seeds, and dried cranberries combine for a Fall-friendly salad [8].
Red Cabbage, Cranberry, and Apple Slaw
This is not your neighbor's slaw! Red cabbage, cranberry, and apple slices [9] will make you rethink turning your nose to the side dish ever again.
Kale and Chard Salad With Pomegranates and Hazelnuts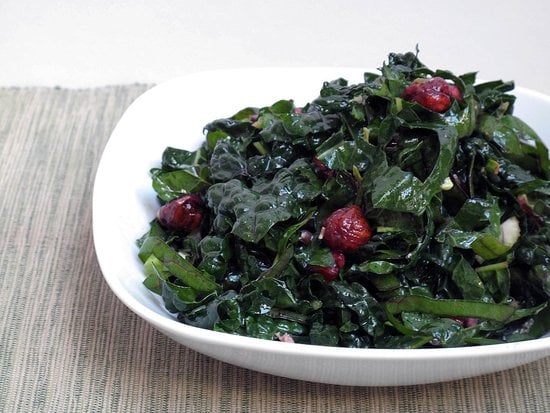 Attention kale-lovers: this kale and chard salad with pomegranates and hazelnuts [10] is a must make. It's filled with plenty of seasonal fruits, vegetables, and nuts, and the dressing alone is worth showing off to your family during Thanksgiving.
Arugula With Persimmons and Pomegranate Seeds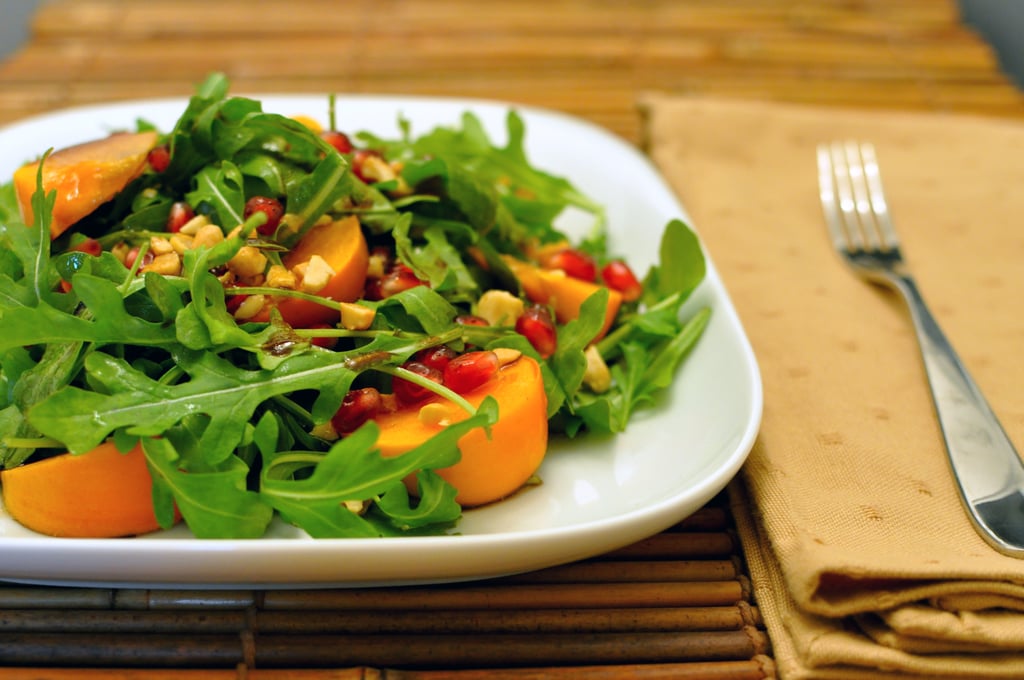 Juicy persimmon and pomegranate sweeten up this arugula salad [11] tossed in an unexpected dressing made with pomegranate molasses, fig balsamic vinegar, lemon juice, and olive oil.
Apple, Pear, Radish, and Sesame Steak Salad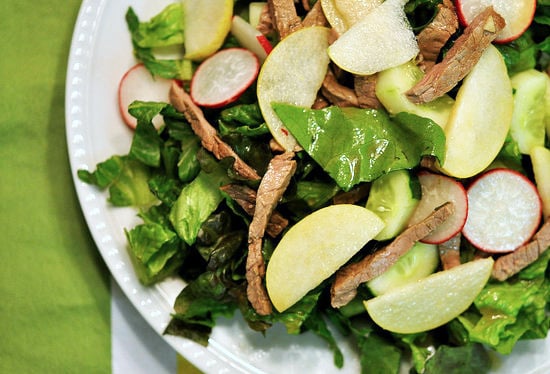 Apples and pears aren't always seen in Asian cuisine, but that's about to change with this sesame steak salad [12]. Cucumber and red radishes also up the crunch factor.