Fall Into Salads: Butternut Squash, Pomegranate, and Walnuts
Today is the first official day of Fall, and it's finally time to put away those light Summer recipes and start using Fall's favorites! Over the weekend, I combined butternut squash and pomegranate to make a scrumptious, hearty salad. With the creamy squash, crisp pomegranate seeds, and tart roasted-walnut vinaigrette, each bite was perfectly balanced.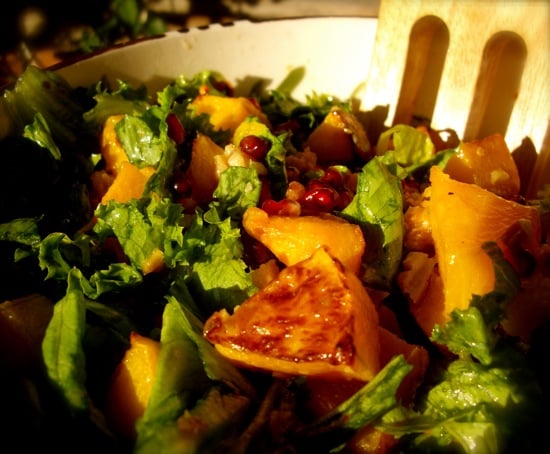 This salad is simple, but requires a little time to prepare the squash. It makes a delicious side or vegetarian meal. Next time I plan on heating the dressing, so when I pour it over the salad the lettuce will wilt. If you want to add this salad to your first Fall feast,
.