Weeknights are rarely the time to bust out a complicated, time-consuming recipe, but that doesn't mean you need to skimp on flavor or rely on takeout either. Instead, choose from this extensive collection of dinner ideas — 107 recipes, to be precise — that can be ready in about an hour. (Many take even less time than that.)
— Additional reporting by Aemilia Madden and Hilary White
Vegetarian Carbonara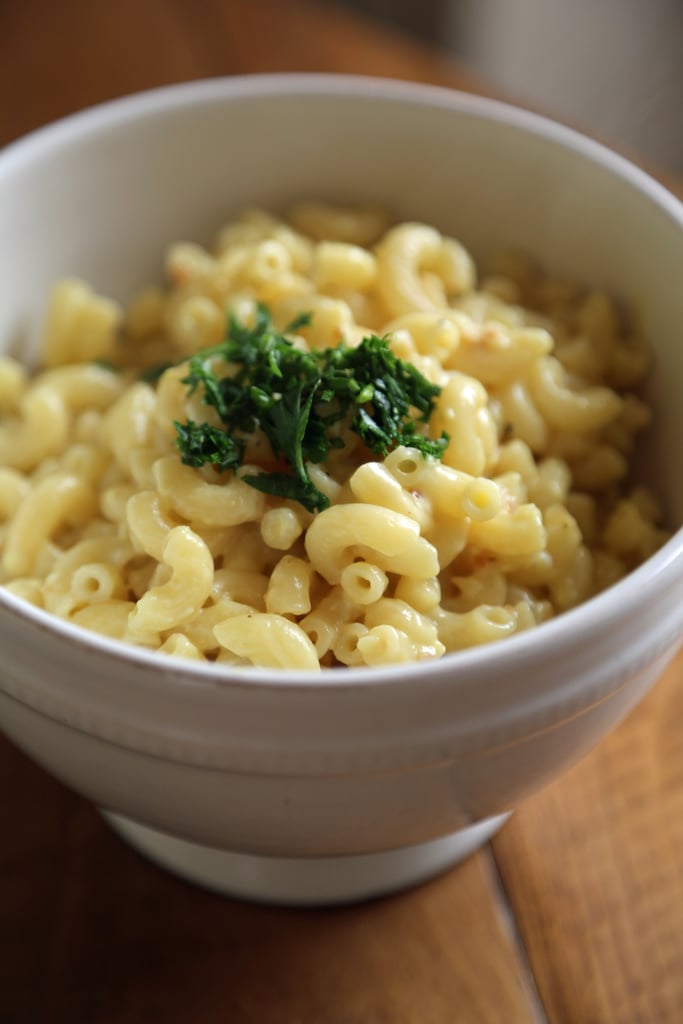 Like a cross between pasta carbonara and mac and cheese, this creamy option [4] is ultracomforting.
Zesty Taco Salad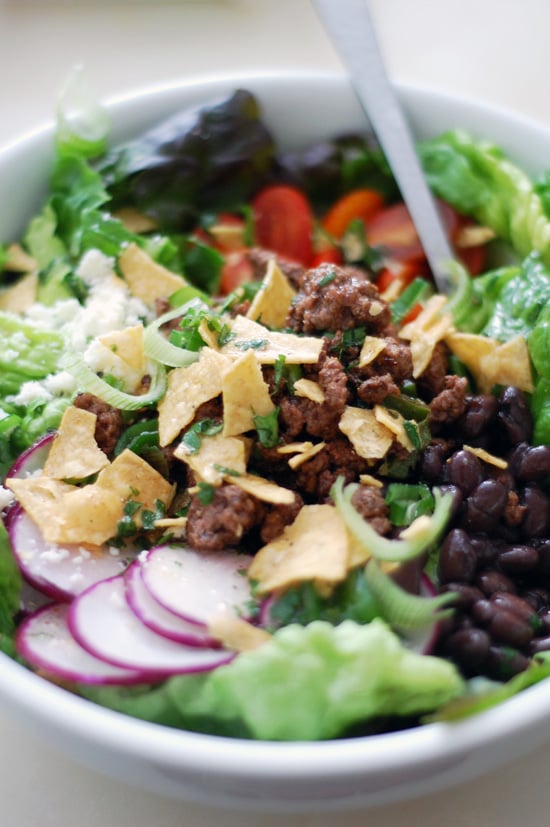 This greener take [5] on traditional tacos is proof that all you need to shake up an average salad is fresh veggies and a little bit of spice!
Grilled Lamb With Blackberry Relish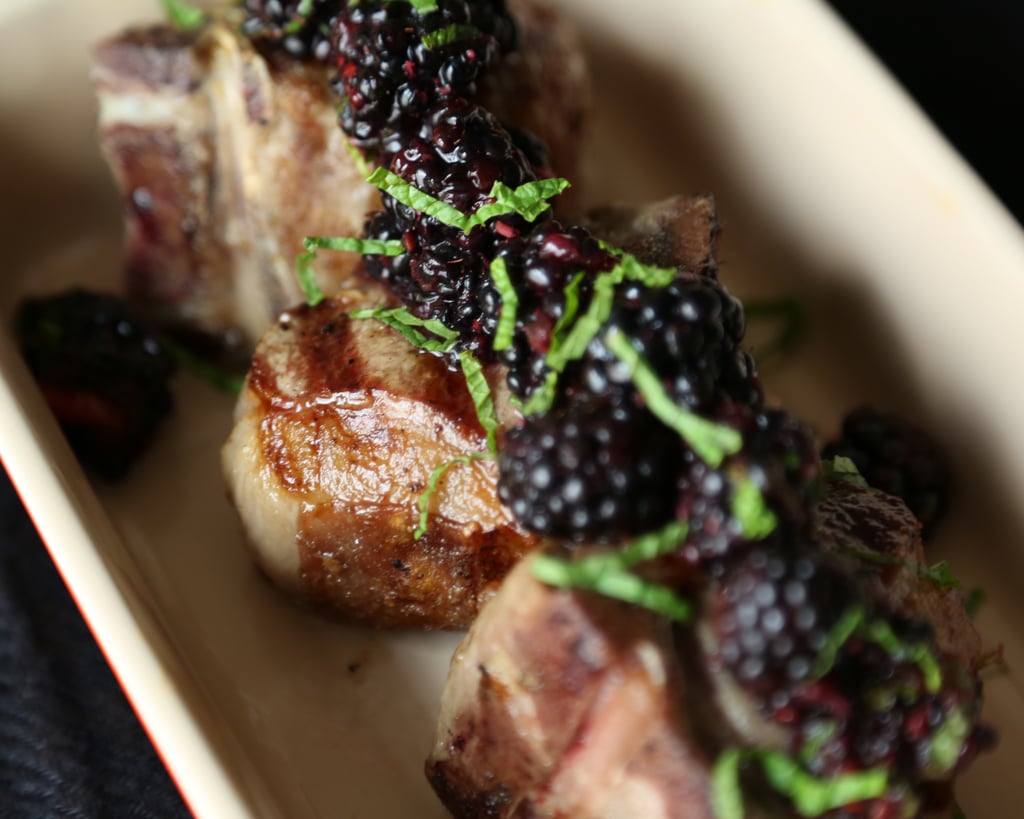 An acidic blackberry-mint relish [6] is an ideal accompaniment to grilled lamb chops.
Greek Pasta With Tomatoes, Wine, and Feta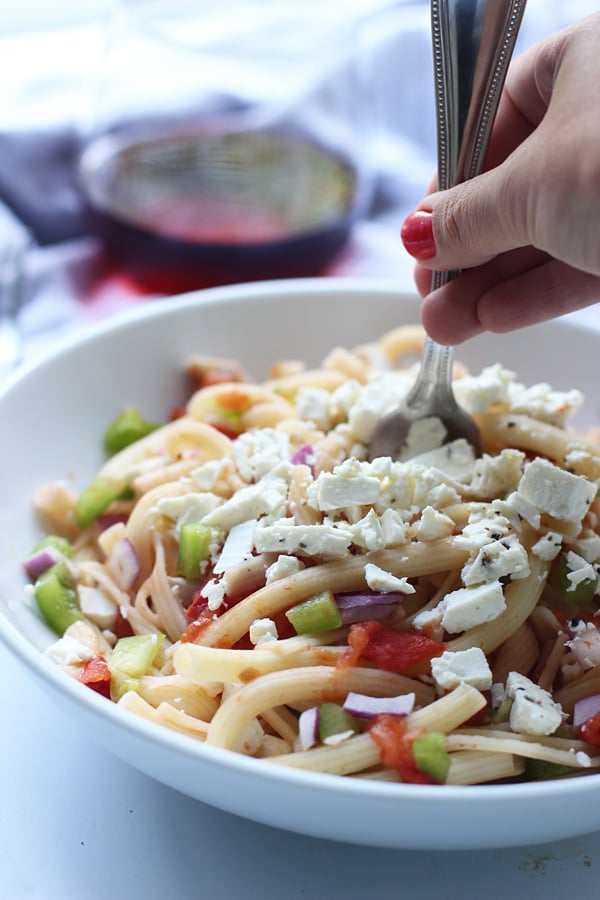 Inspired by the island of Santorini, Greece, this Greek pasta dish [7] is made primarily from pantry staples, making for a short grocery list.
Cod With Asparagus En Papillote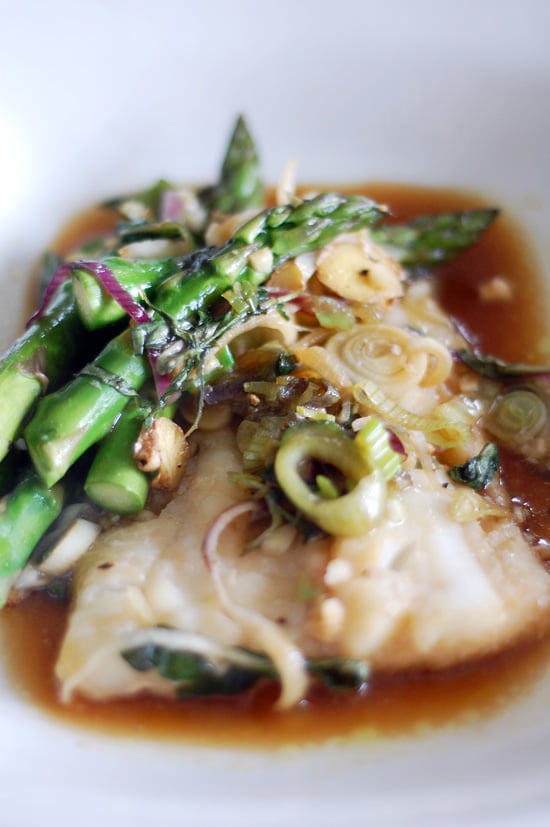 The fancy French name of this baked cod dish [8] might make you assume that it's tricky to make, but that couldn't be further from the case.
Lyonnaise Salad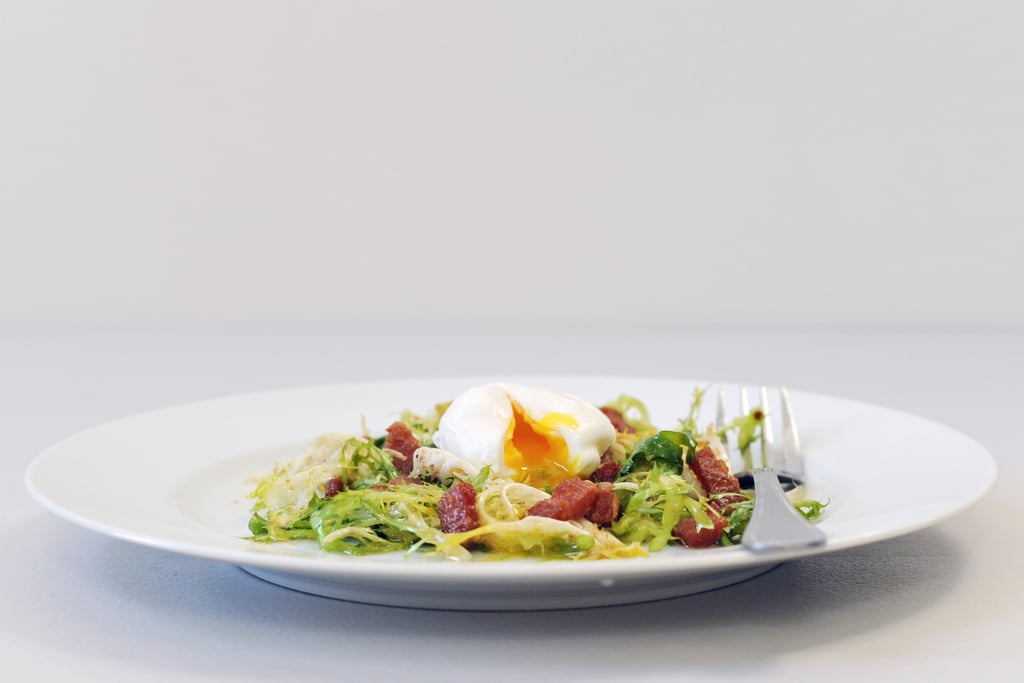 This bistro classic [9] makes weeknight dinners feel instantly fancier.
Chicken With Mustard Cream Sauce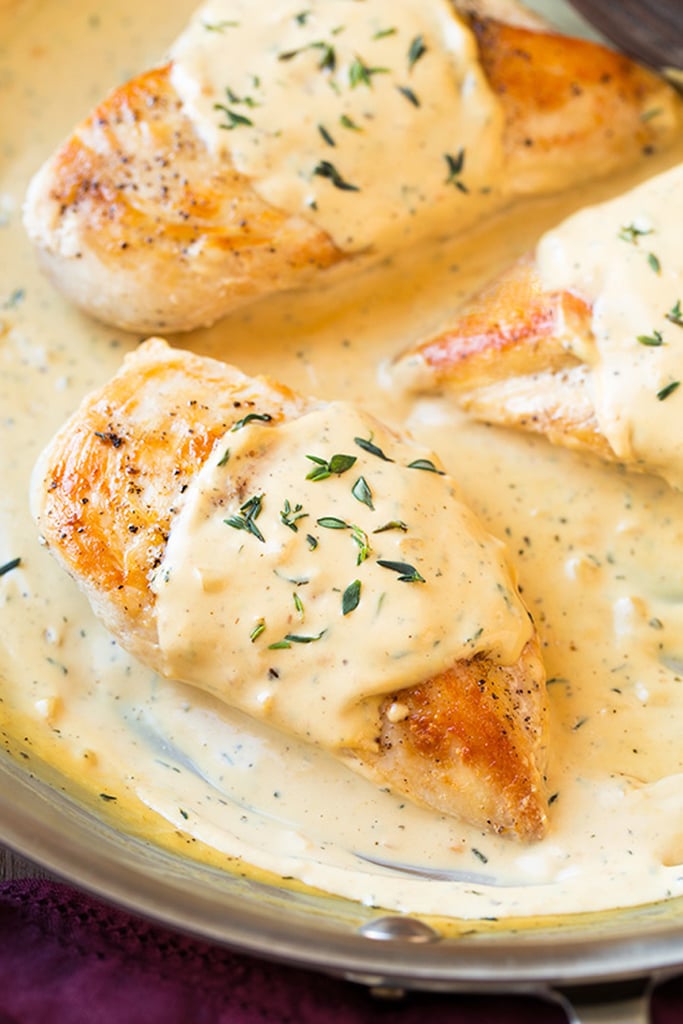 Boneless skinless chicken breasts are far from bland and boring when napped in a mustard cream sauce [10].
Linguine With Kale and Chickpeas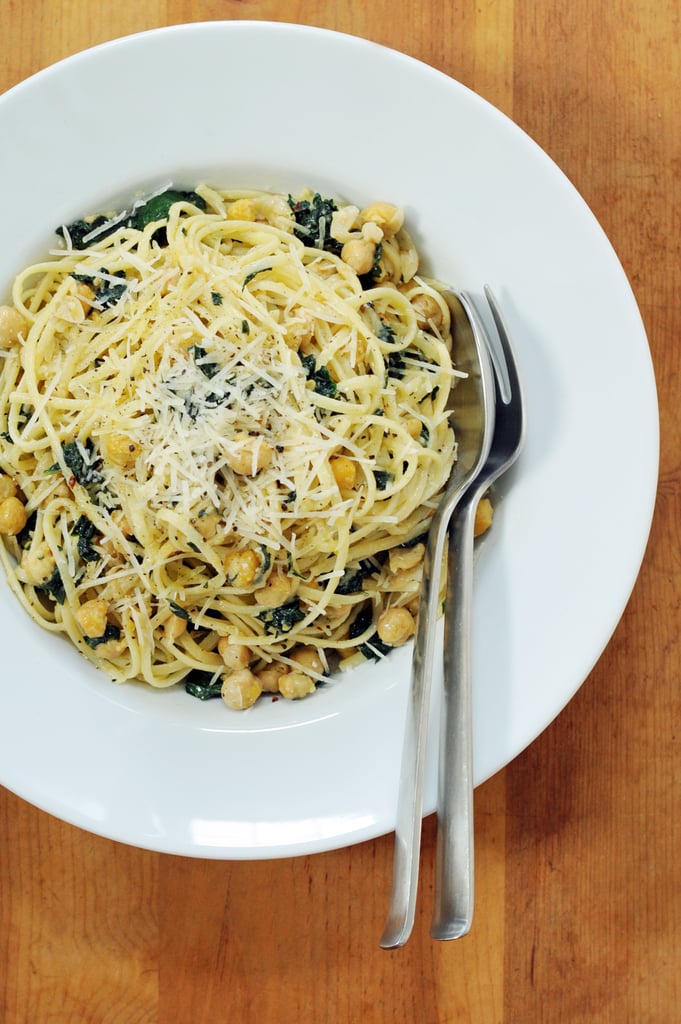 Greens and chickpeas bulk up an otherwise basic plate of linguine [11].
Chickpea Soup With Garlic Tortilla Triangles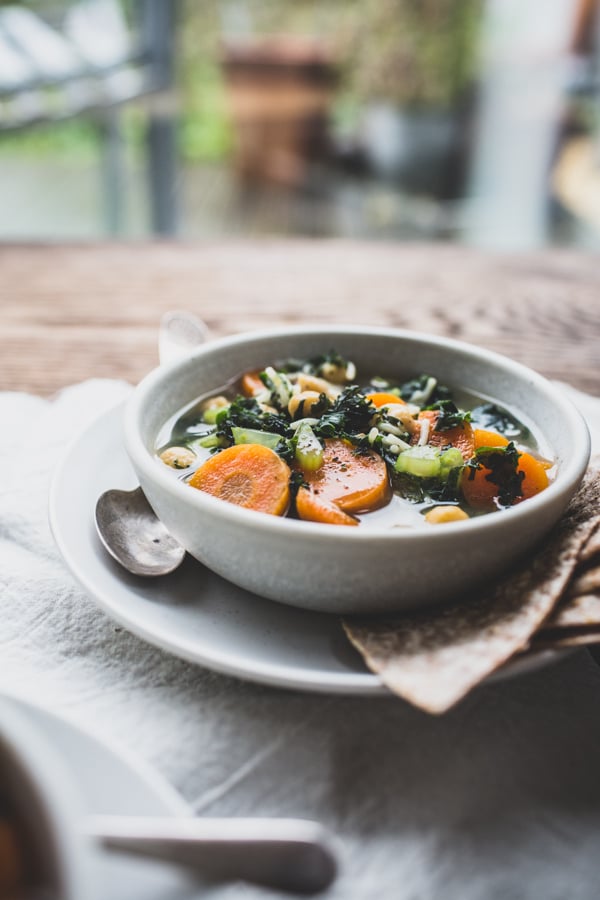 With its broth-y base, abundance of carrots and celery, and noodles, this cold-busting soup [12] shares much in common with chicken noodle. Where it diverges is by swapping a handful of chickpeas for the poultry, making it vegan-friendly (provided you use vegetable broth).
Spicy Soba Noodles With Watercress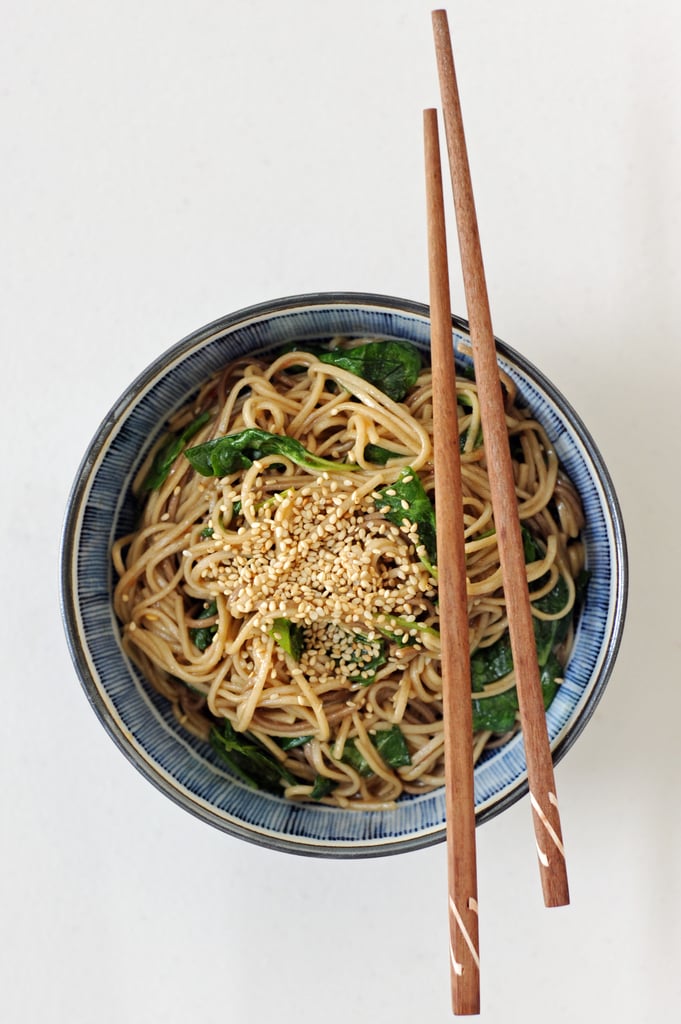 Wilted watercress adds bite [13] to this simple soba supper.
Sun-Dried-Tomato Pasta Salad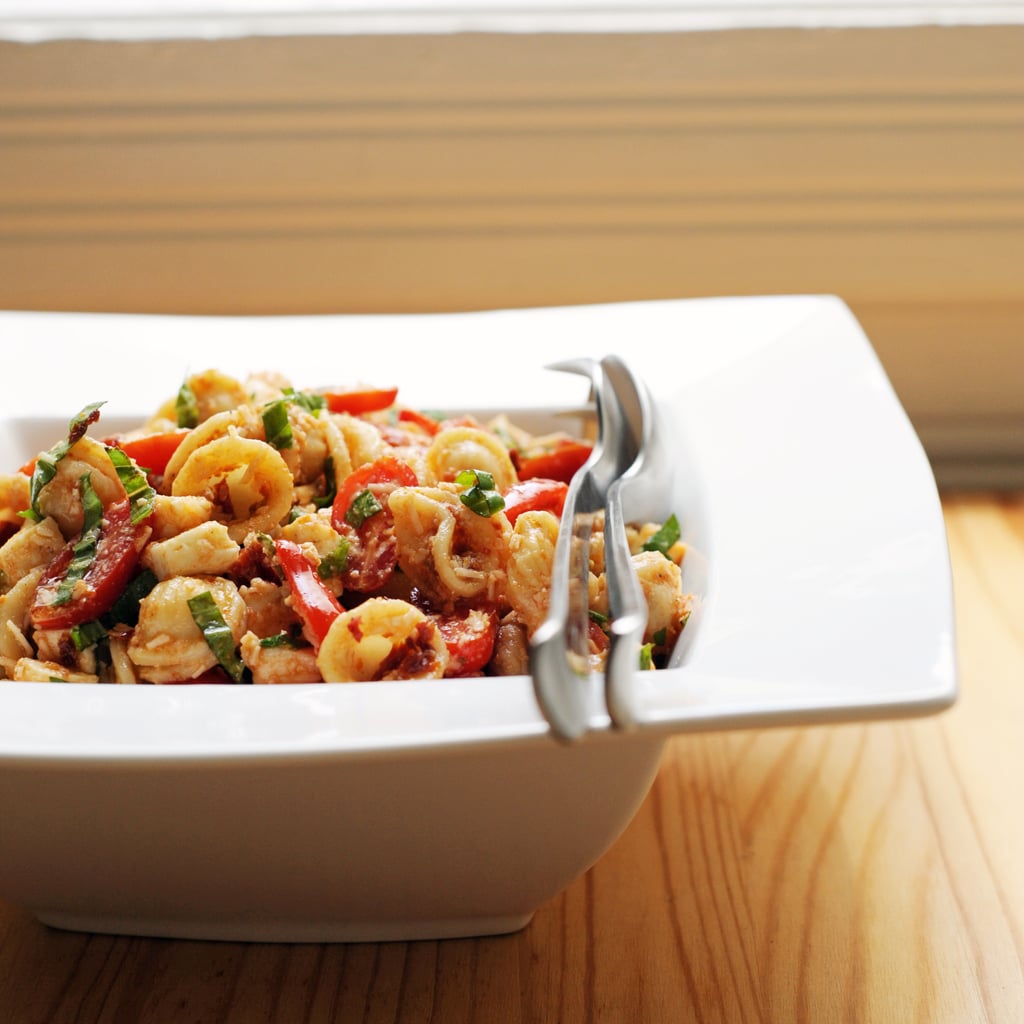 A duet of fresh cherry tomatoes and their sweeter sun-dried sisters add bold flavor to this summery pasta salad [14].
Black-Bean Butternut-Squash Quesadilla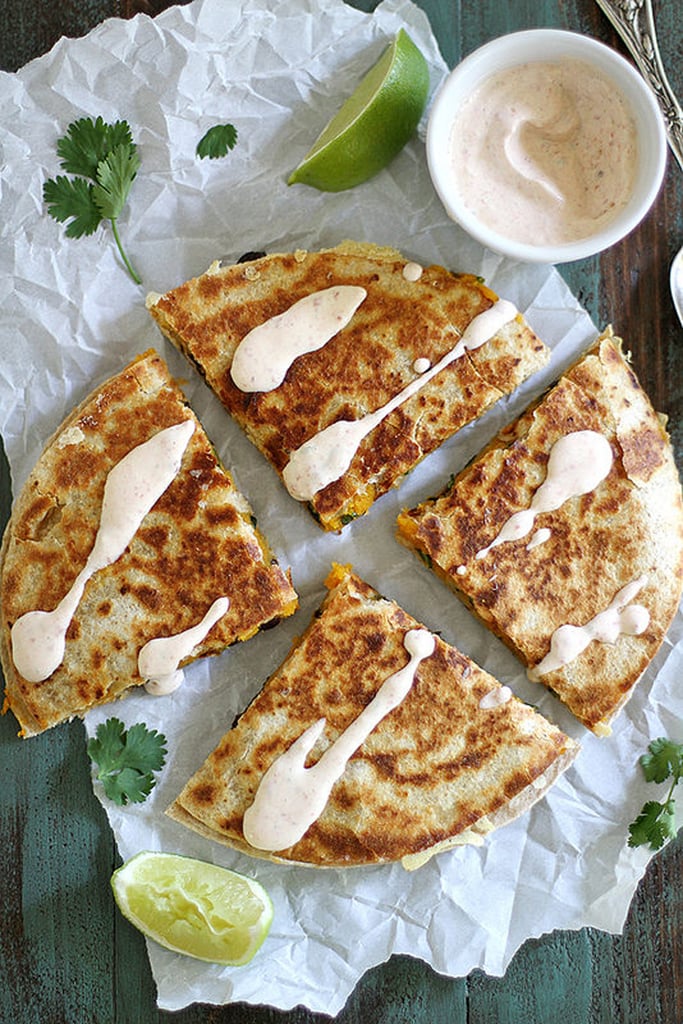 When stuffed with black beans and butternut squash [15], a quesadilla becomes meal-worthy.
Larb Gai (Thai Chicken Salad)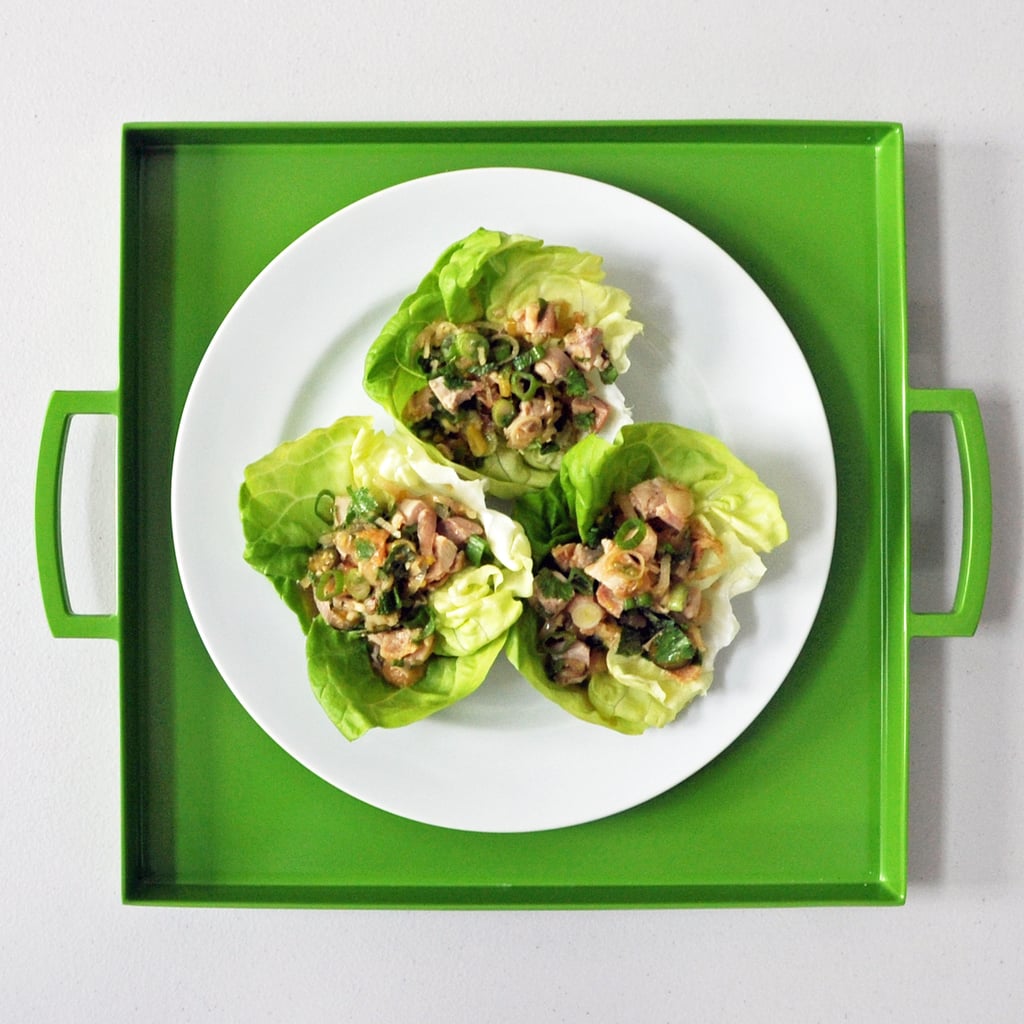 Pretend you're on a vacation throughout Southeast Asia while nibbling on this classic Thai chicken salad [16].
Blue Cheese Burgers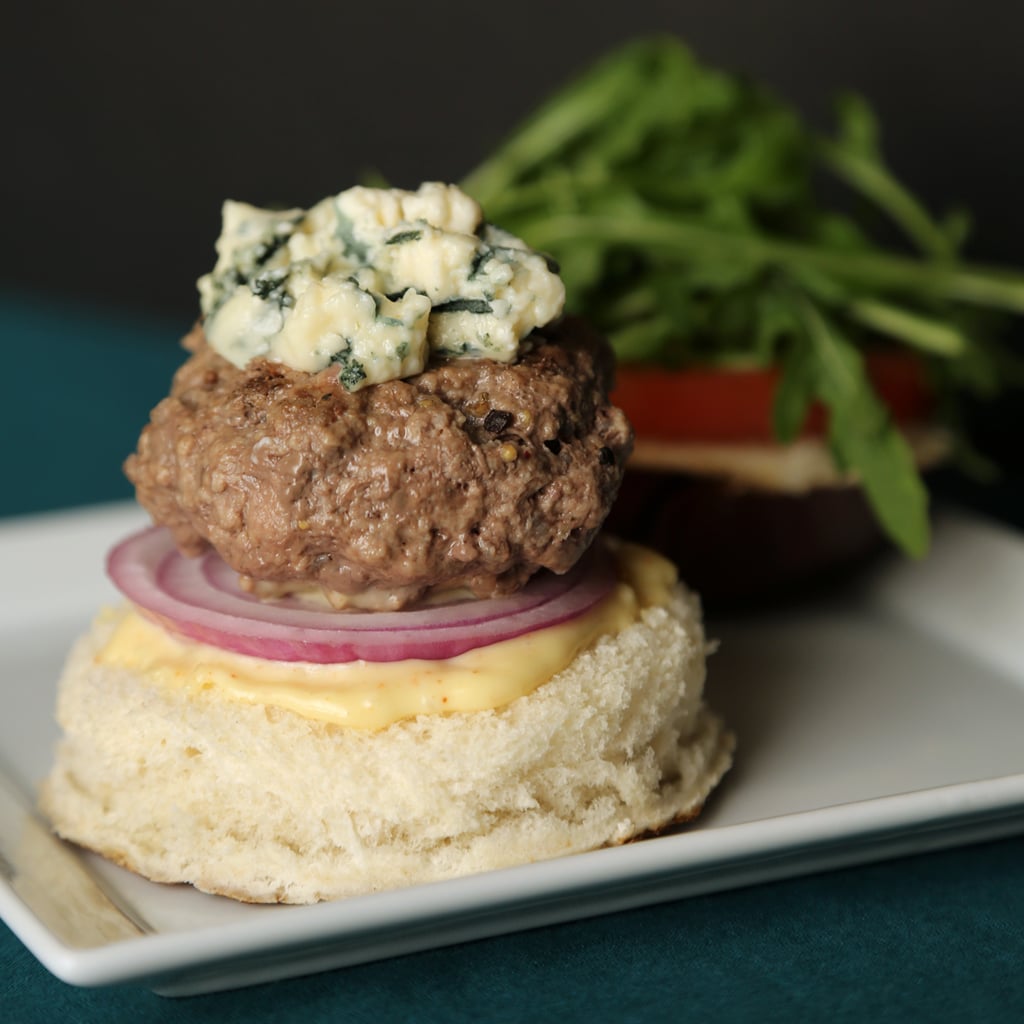 A dollop of creamy blue cheese and a smear of garlicky aioli [17] make this burger a standout.
Vegan Farro Salad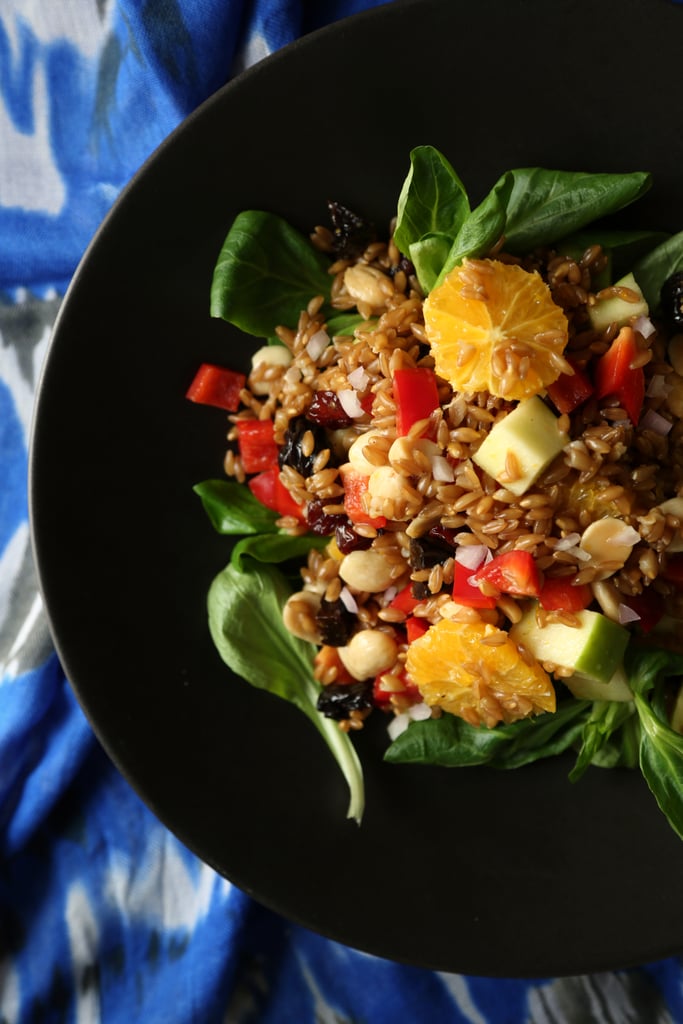 If you are looking for lighter fare for dinner, try a sweet and savory vegan farro salad [18].
Roasted Garlic and Parmesan Pasta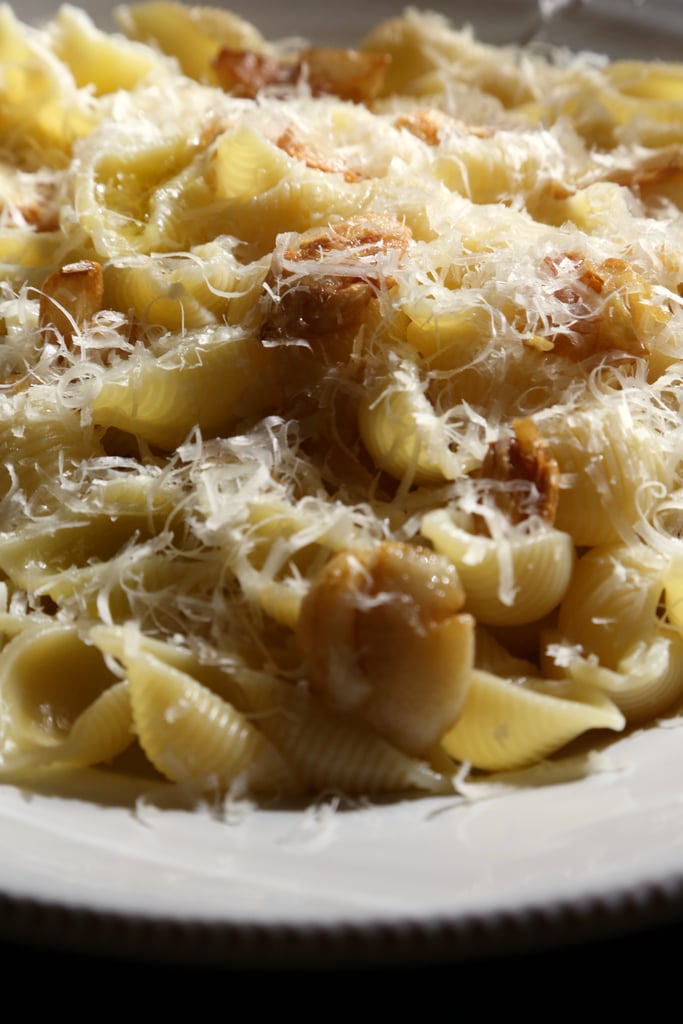 You can add your own touch to this pasta dish [19] by tweaking the recipe to fit your personal preferences. Translation: for best results, add as much garlic and cheese as your heart desires.
Lemon-Garlic Chicken Drumsticks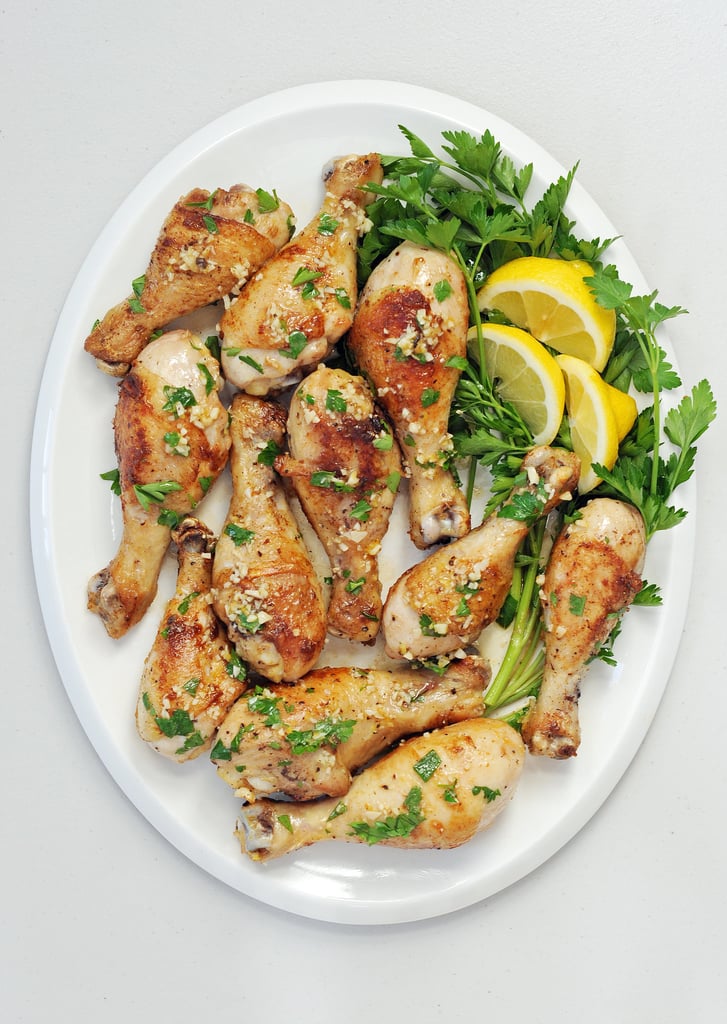 Cooking an entire chicken takes a while. If you're in a rush, these lemon-garlic drumsticks [20] are a delicious alternative that will cut down the work for you.
Grilled Vegetable Tacos With Guacamole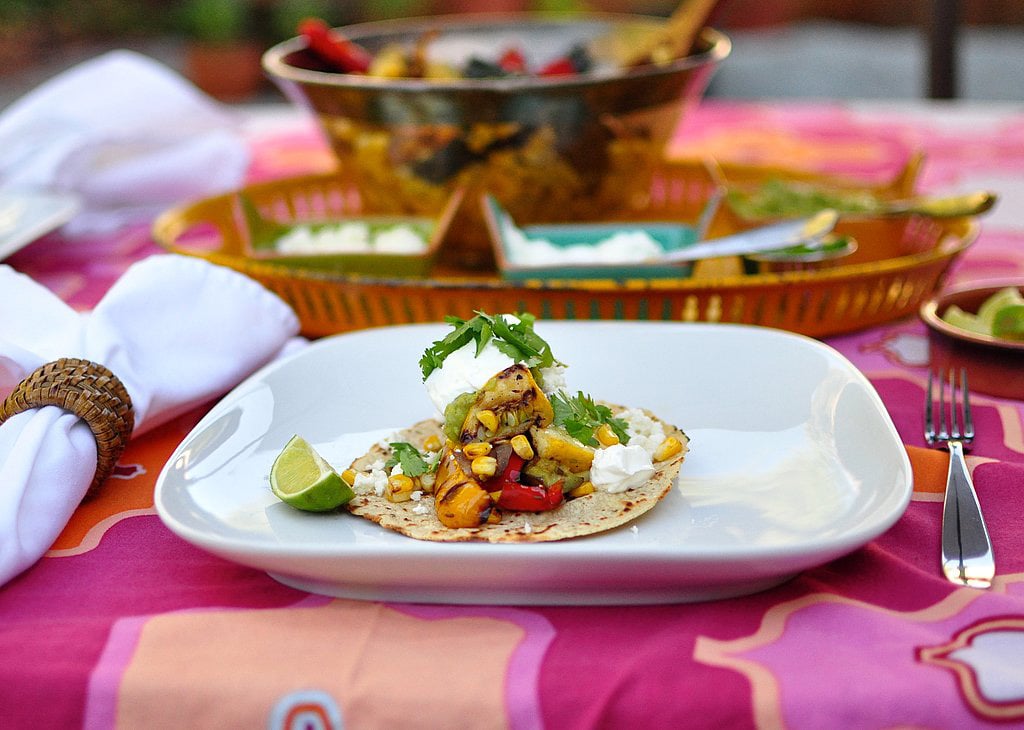 You won't miss the meat when tucking into grilled corn, squash, and eggplant tacos [21].
Spicy Garlic Kale With Poached Eggs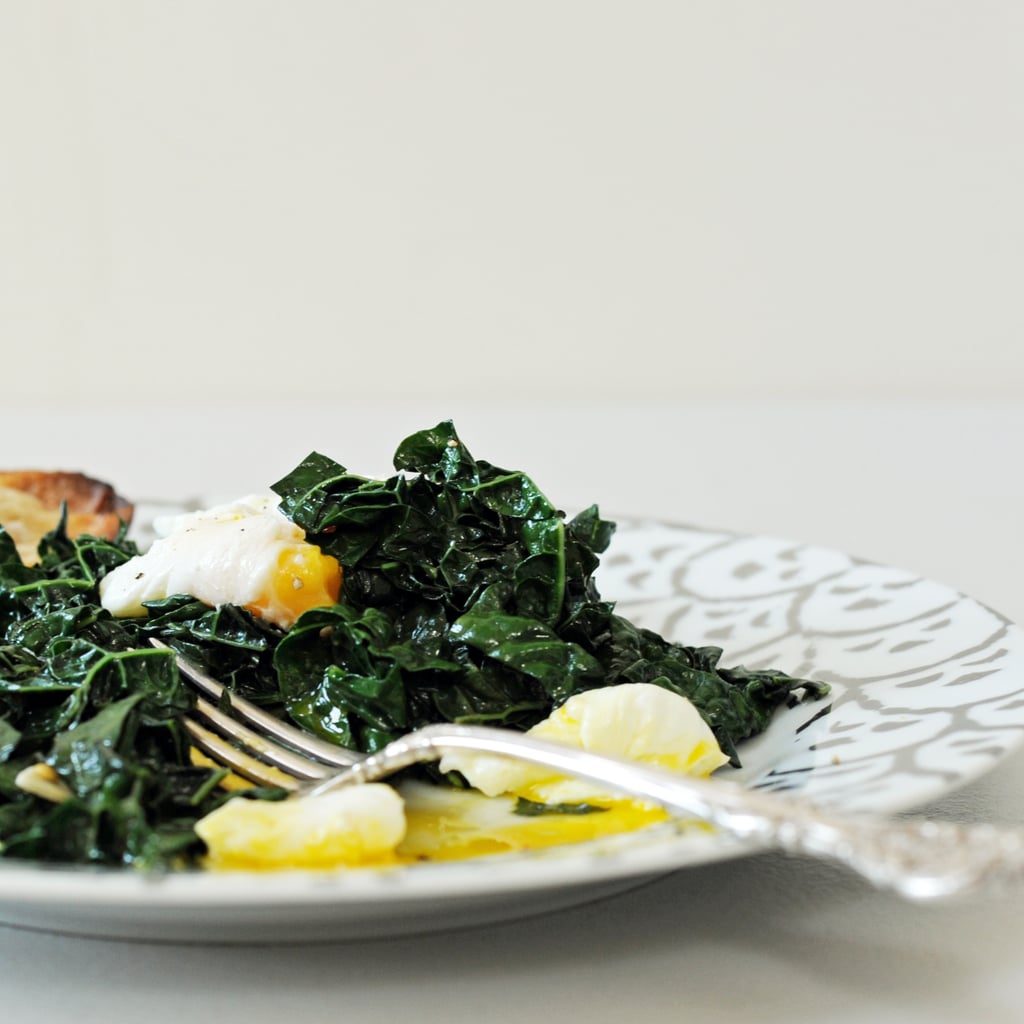 Pantry (and fridge) staples like garlic, olive oil, and eggs dress up a bundle of kale [22].
Vegetable Medley Pasta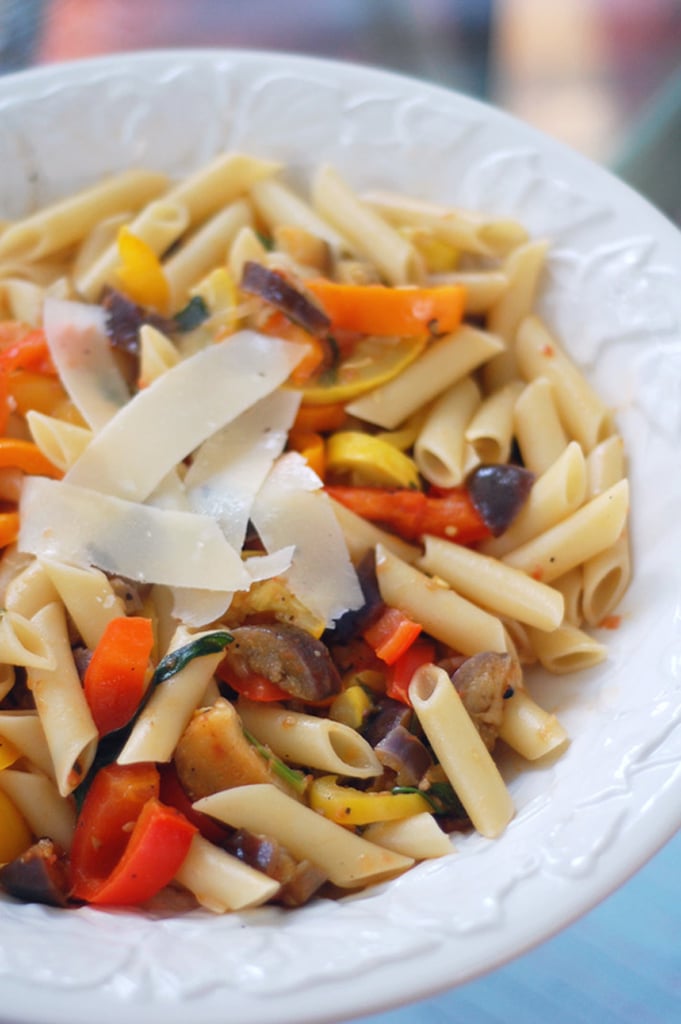 Don't feel limited by the assortment of vegetables used in this colorful pasta dish [23]; use pretty much whatever veggies that look good at the market or that you have on hand.
Spicy Pumpkin and Butternut Squash Ramen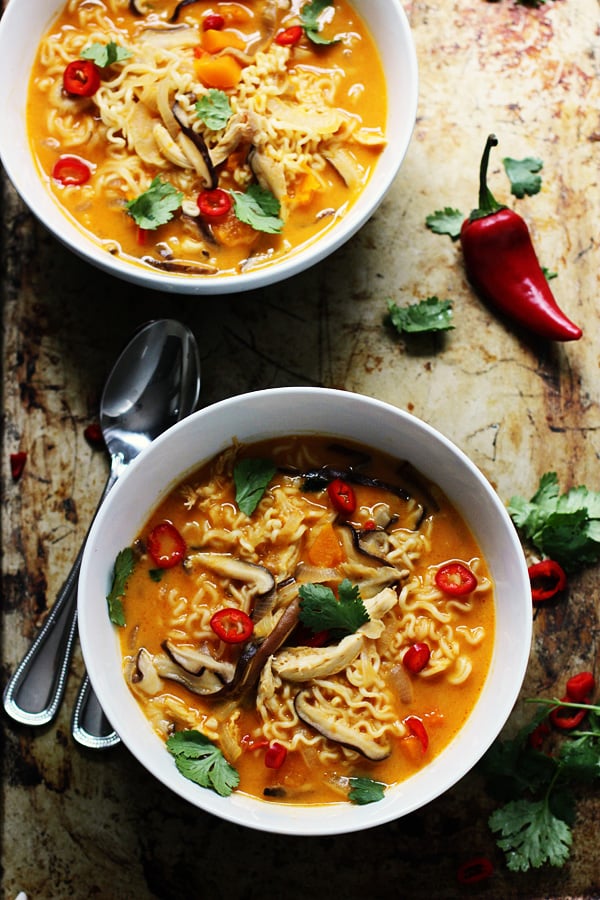 Give ramen a Fall-ready spin [24] by adding a dollop of pumpkin puree and chunks of butternut squash.
Chicken Cobb Salad Wrap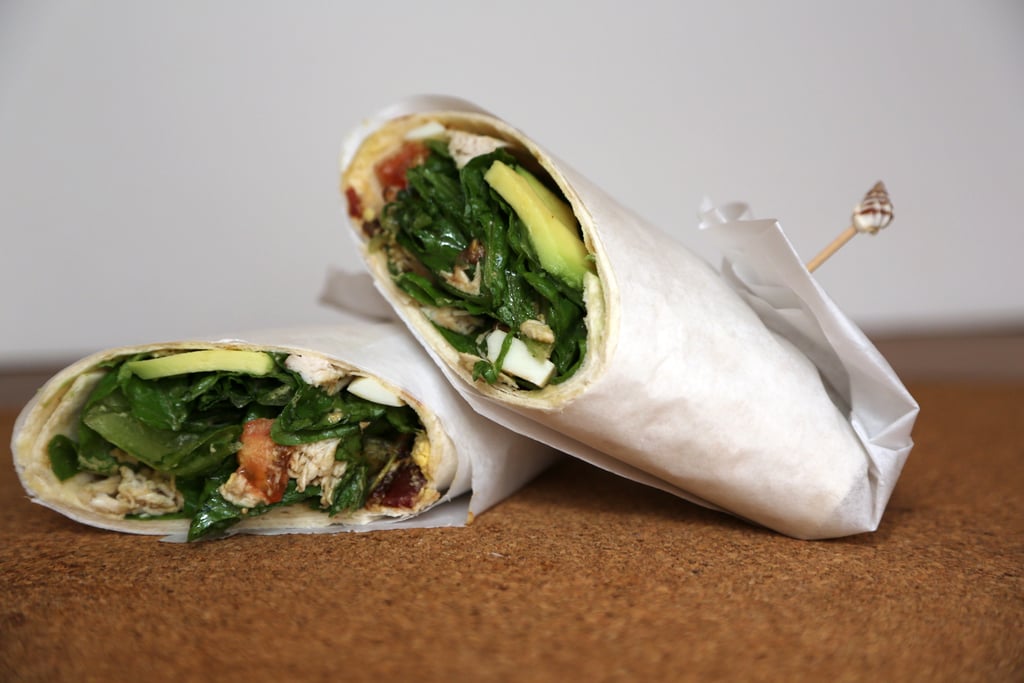 Wraps aren't only for lunch; case in point, this filling take on chicken Cobb salad [25].
Ginger Fried Rice With Poached Egg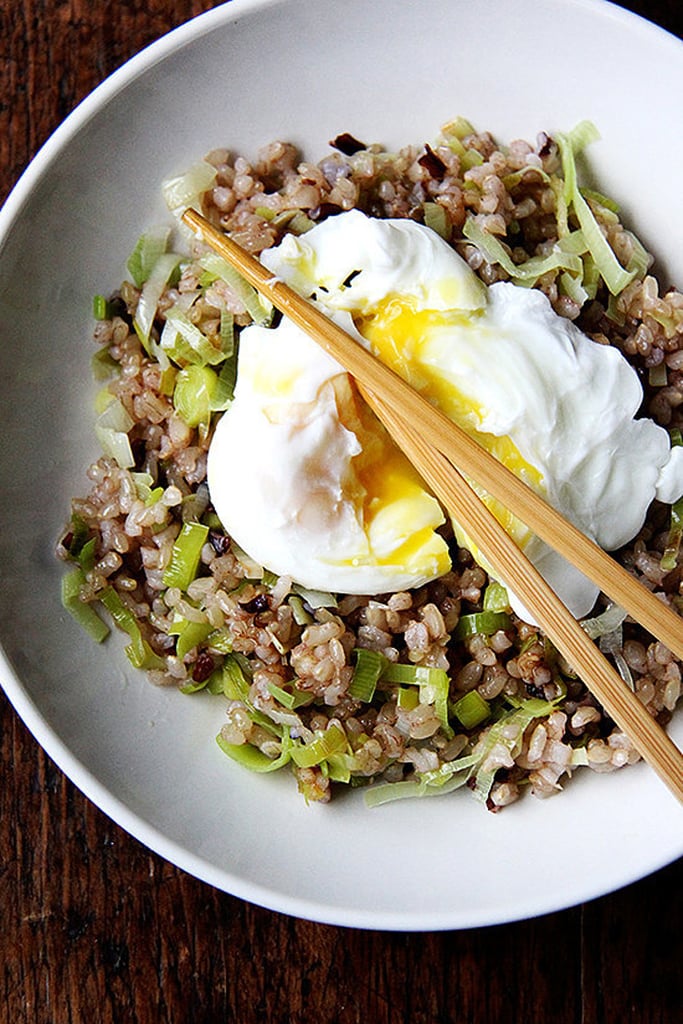 Made with staple ingredients like eggs, garlic, soy sauce, and rice, this gingery fried rice [26] might not even require a trip to the grocery store.
Grilled Fish Tacos With Cucumber-Mango-Mint Salsa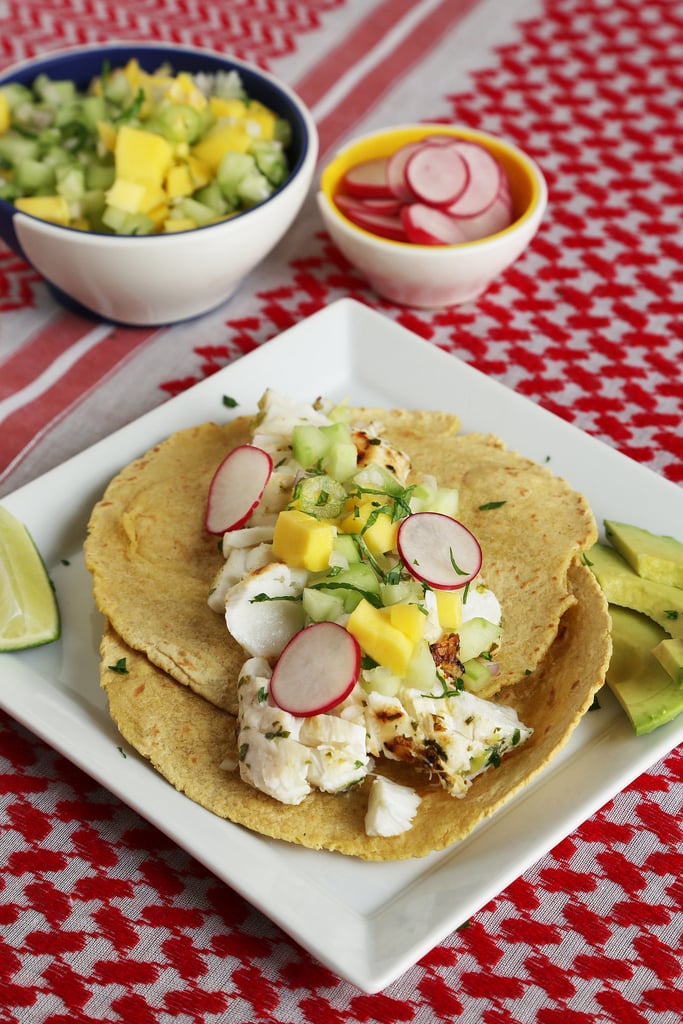 Flaky, grilled white fish and cucumber-mango-mint salsa [27] top tortillas in this fresh take on tacos.
Butternut Squash Carbonara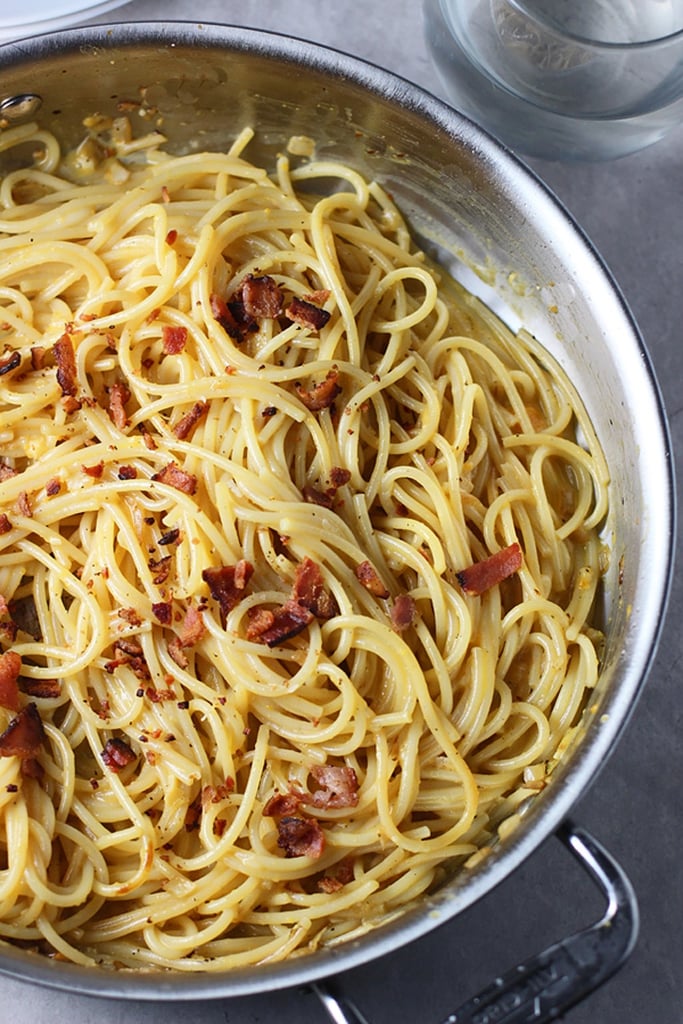 Pureed butternut squash [28] gives pasta carbonara an extracozy spin.
Postgrill Marinated Skirt Steak
An unconventional cooking method — you marinate the steak after it's grilled, as it rests — makes for a ridiculously juicy platter of meat [29].
Creamy Butternut Squash Soup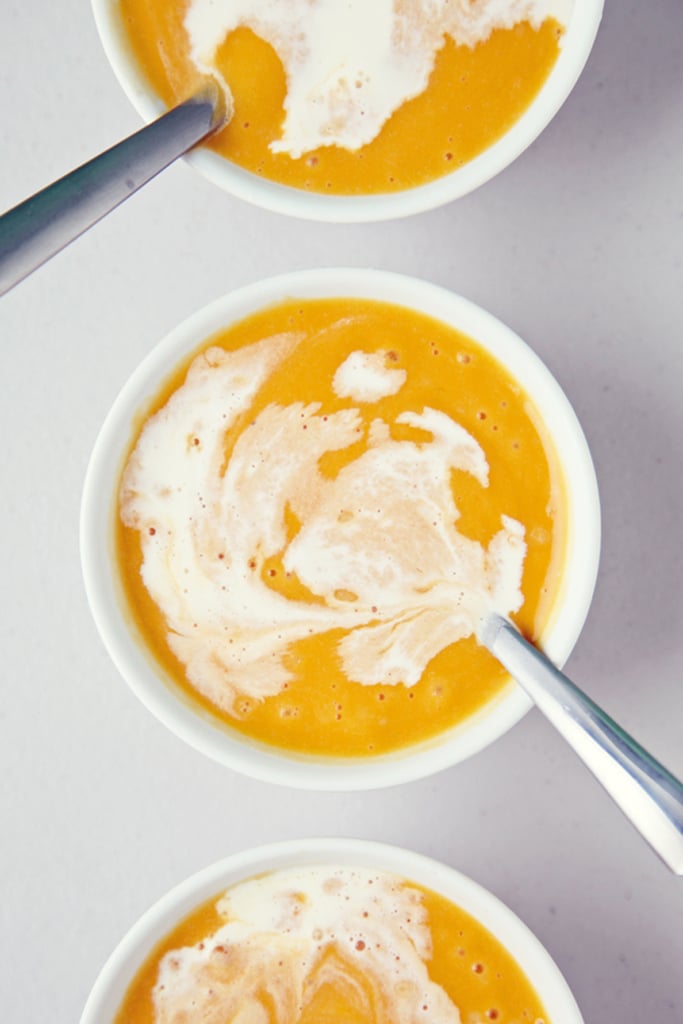 Creamy but not heavy, this pureed butternut squash soup [30] is even tastier the second day, making it a great candidate for leftovers.
Grilled Chicken Salad With Herb Vinaigrette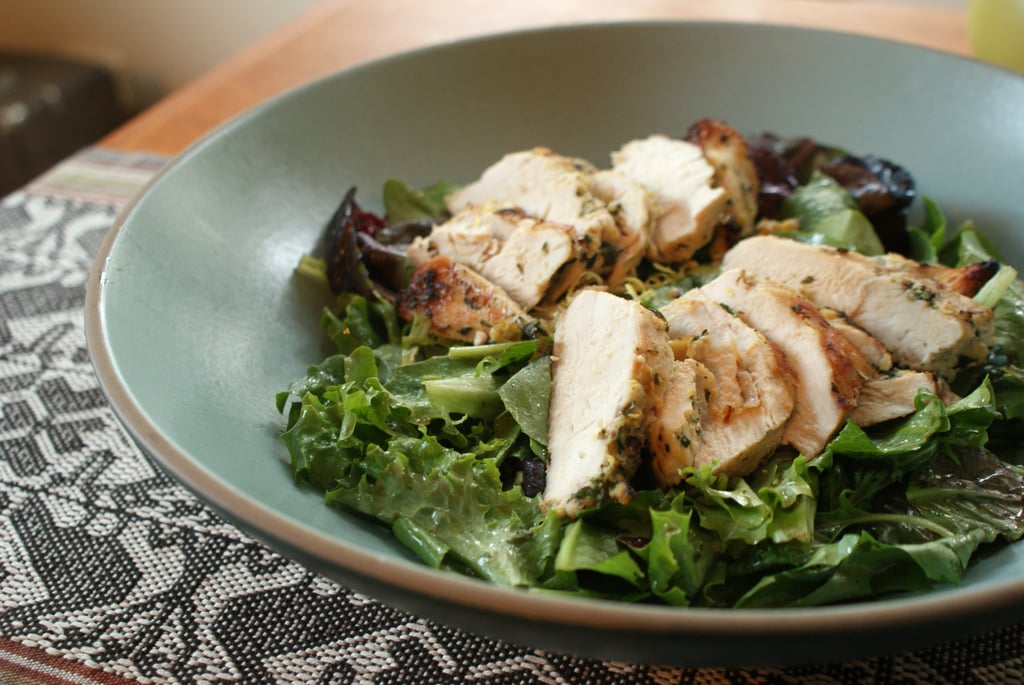 If the first lady puts her stamp of approval on something, then we are all ears. This simple salad recipe [31] is a standout from Michelle Obama's cookbook, American Grown [32].
Caprese Macaroni and Cheese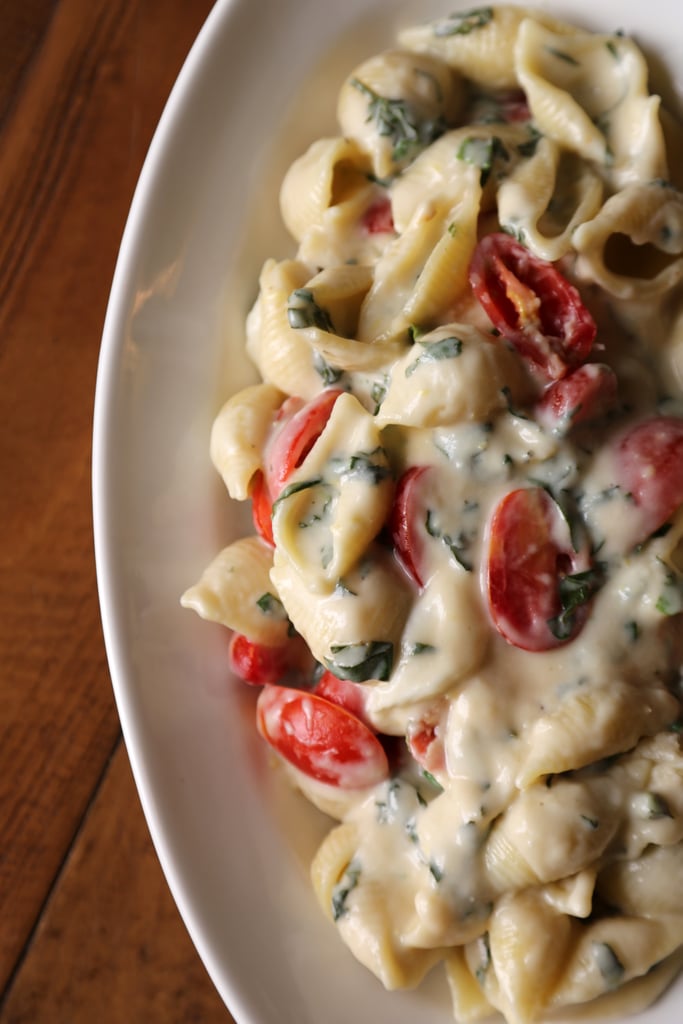 Macaroni and cheese might not seem like a speedy, weeknight-friendly affair, but when simmered on the stovetop (rather than baked) like this caprese-salad-inspired stunner [33], it's totally doable.
Kale, White Bean, and Meatball Soup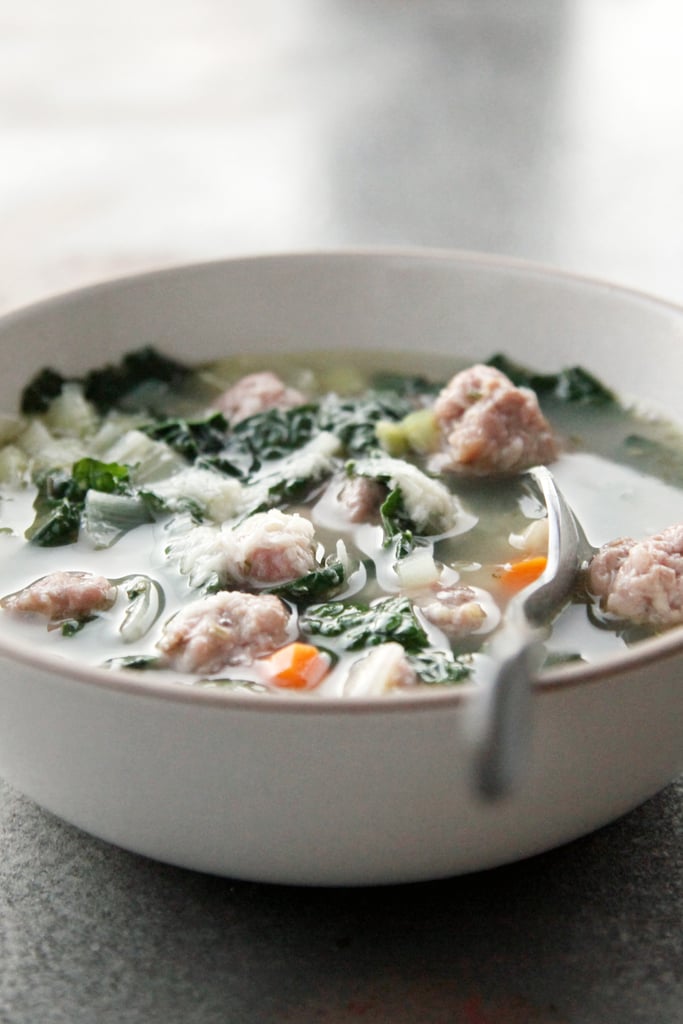 This hearty option packs three of our favorite things — kale, meatballs, and white beans — into one broth-y, piping-hot bowl [34].
Vegetarian Burrito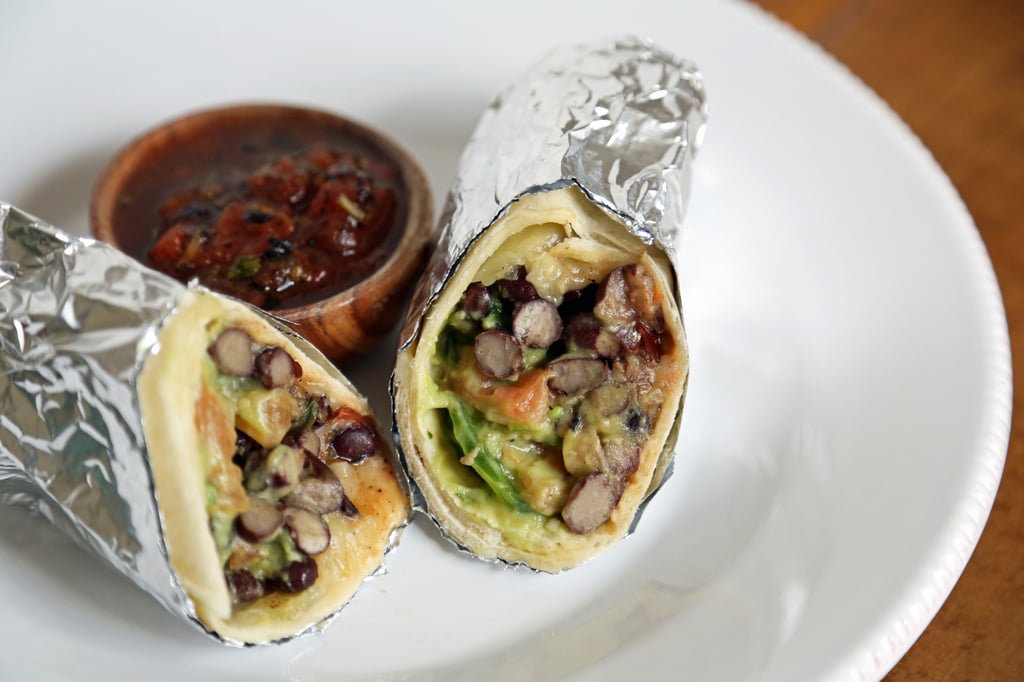 Give leftovers an exciting new life [35] in burrito form.
Rotini With Butternut-Sage Sauce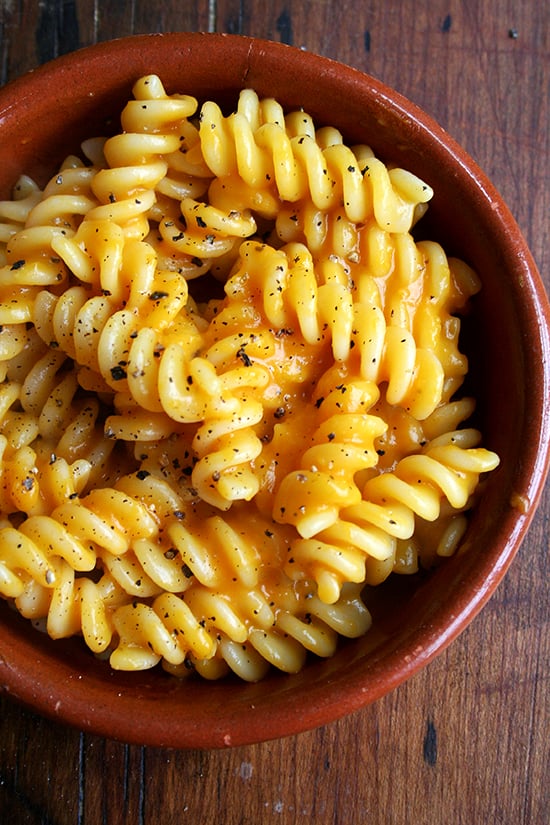 The pairing of butternut squash and sage is a classically delicious one, and this easy pasta recipe [36] utilizes the flavor combination in a magically flavorful way.
Honey Sesame Chicken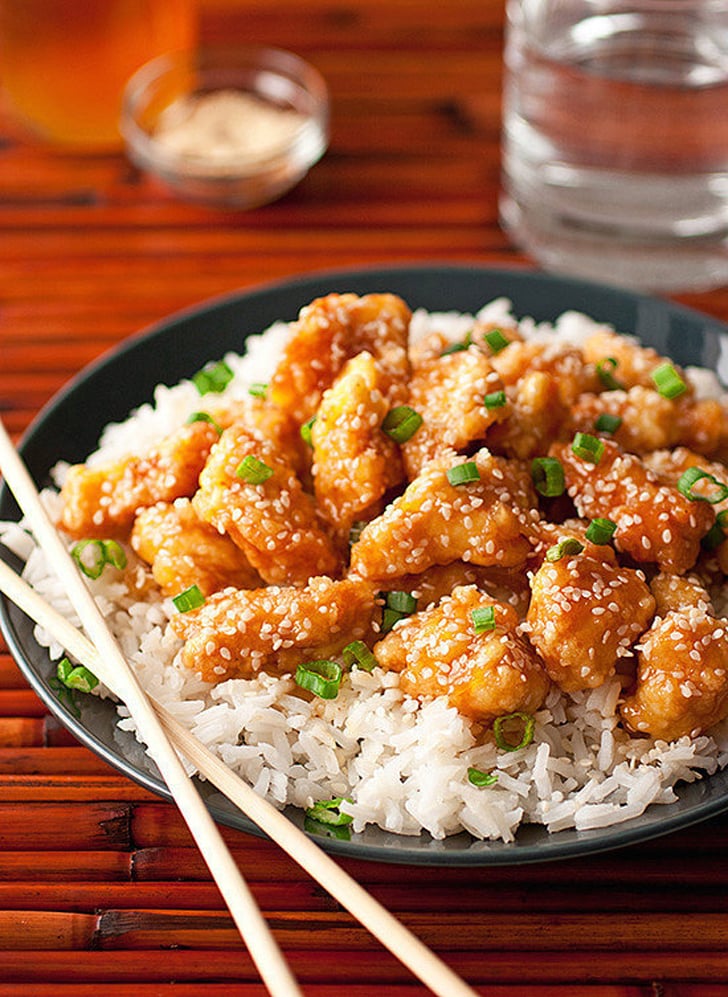 Homemade honey sesame chicken [37] is better than takeout.
Lime-Leaf-Steamed Mussels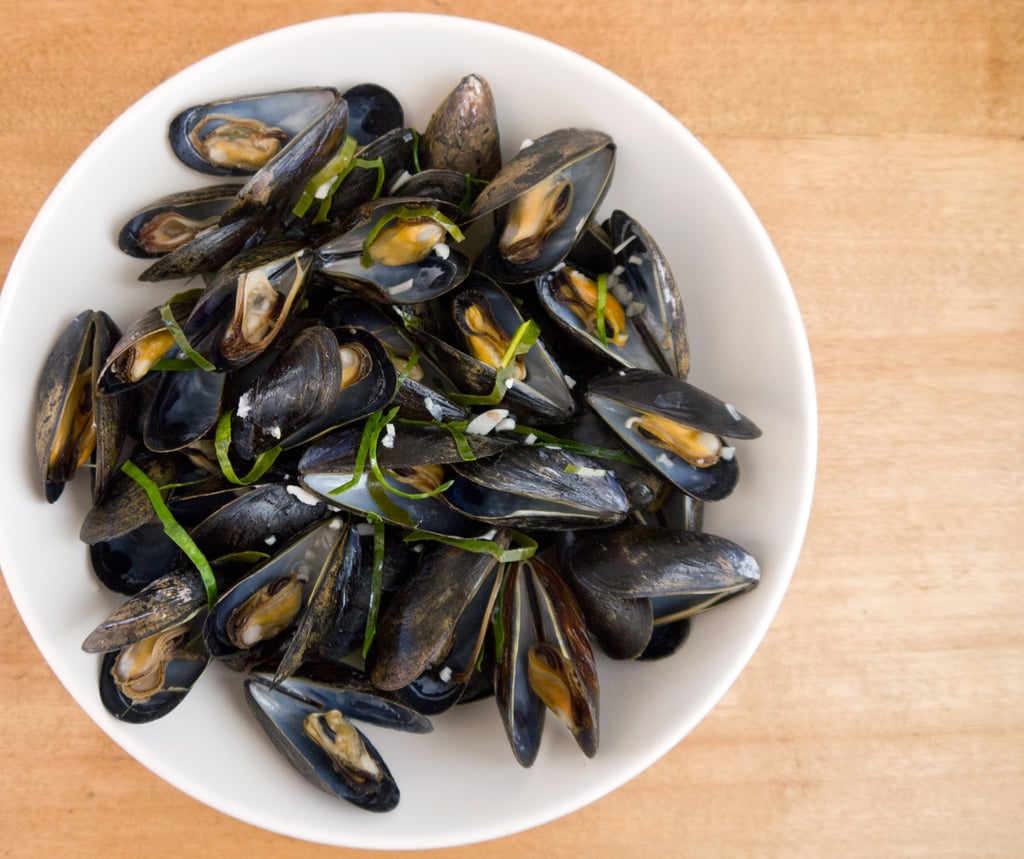 When served with a loaf of baguette and a simple green salad (if you're feeling fancy), steamed mussels [38] are the perfect weeknight meal.
Tex-Mex Tacos
Ground beef Tex-Mex tacos [39] make for a fun and affordable family meal.
Green Garlic Soup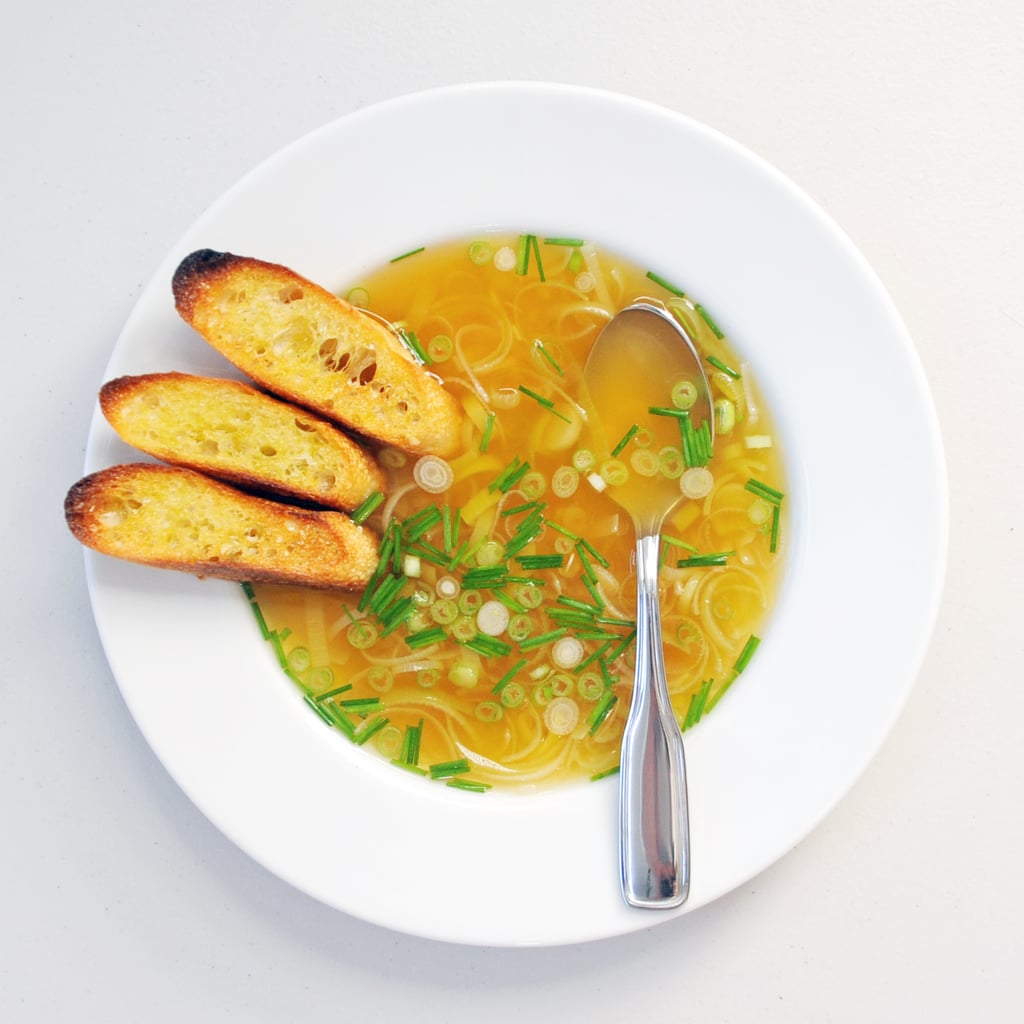 Four types of alliums — green garlic, scallions, leeks, and chives — combine forces for a recipe that's ultrasimple to prepare [40] but never short on flavor.
Chicken Picatta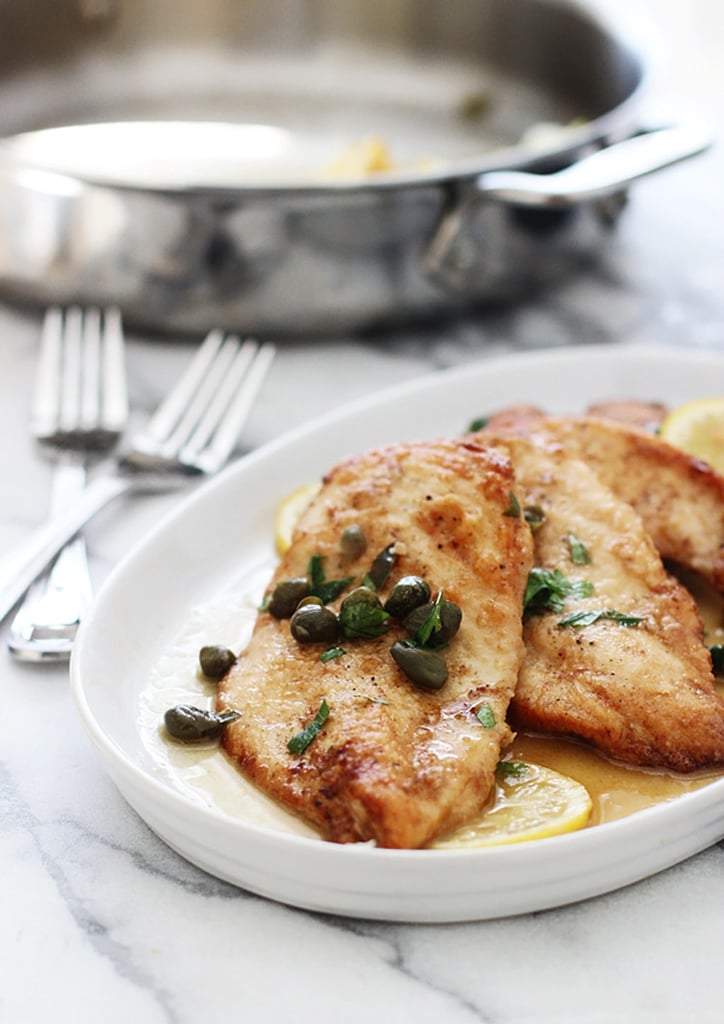 Boneless skinless chicken breasts can be bland and boring, but not when napped in a lemon-bright white wine butter sauce [41].
Pasta Carbonara With Sun-Dried Tomatoes and Leeks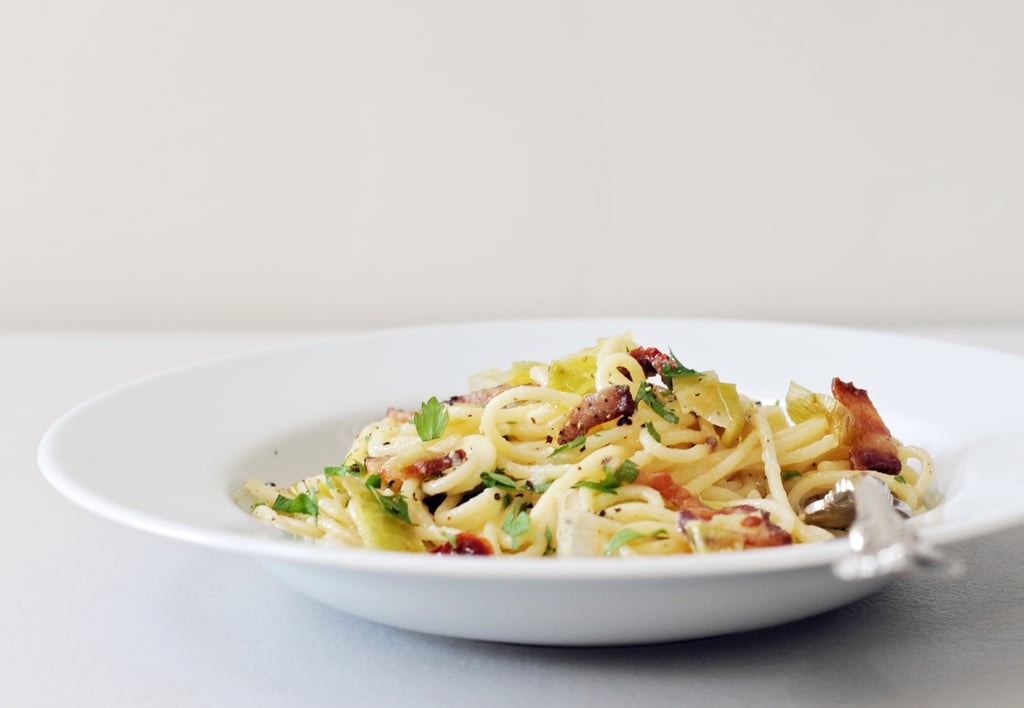 We'd be remiss to leave off this lighter, brighter veggie-packed take on pasta carbonara [42].
Homemade Hamburger Helper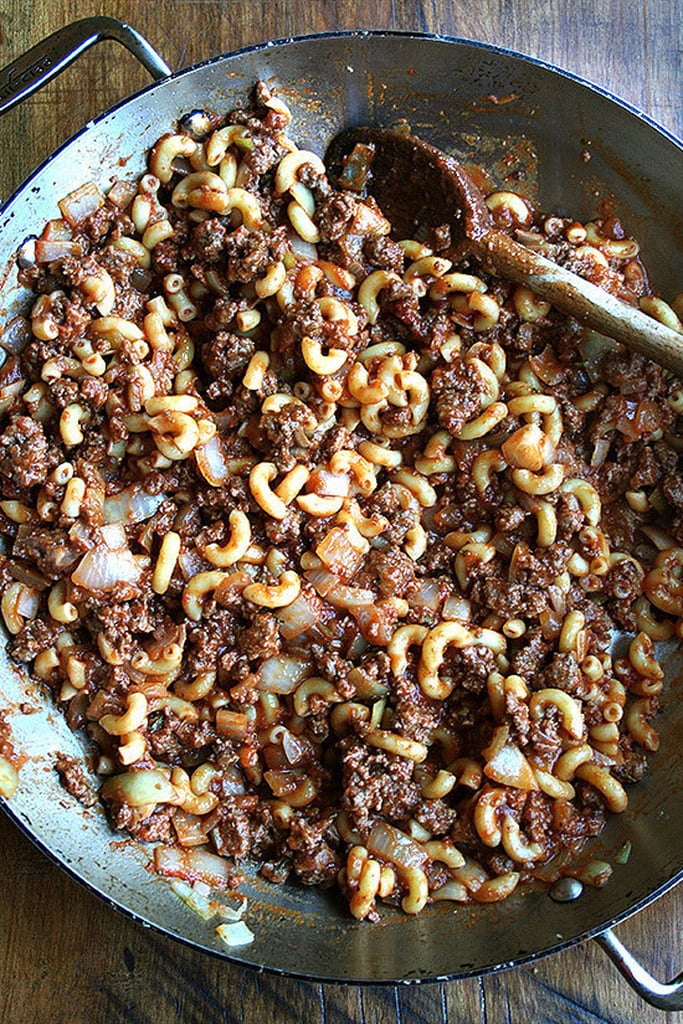 For a nostalgic option, you can do no better than this homemade take on Hamburger Helper [43].
Buffalo Chicken Pizza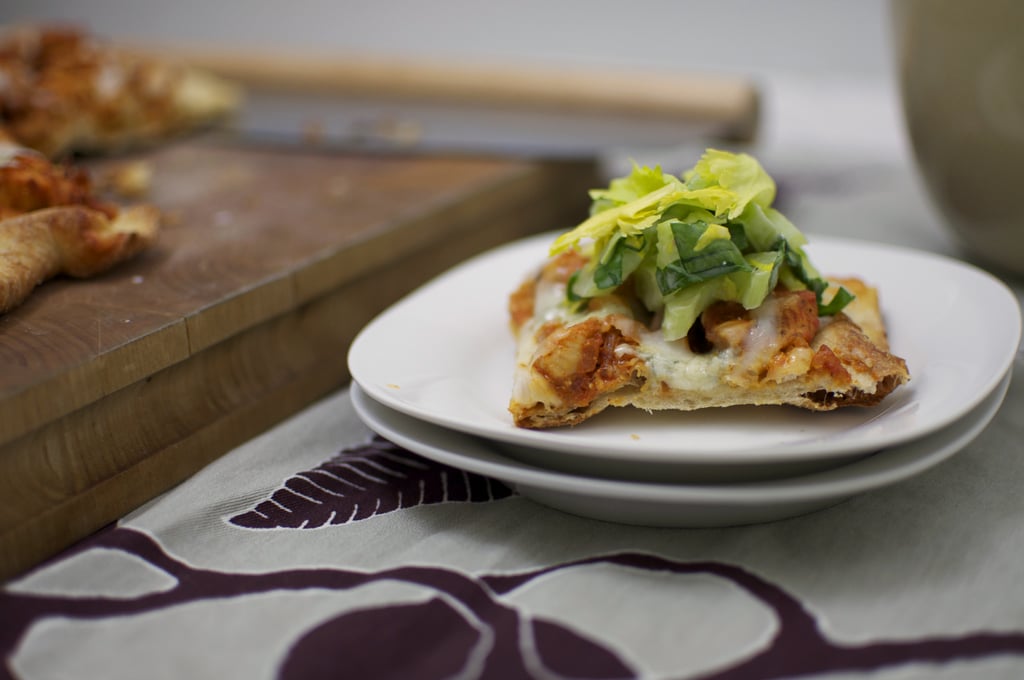 Sure, you could make a meal of wings, but for something a bit more meal-like, take those flavors and pile them atop pizza instead [44].
Garlic Soy Shrimp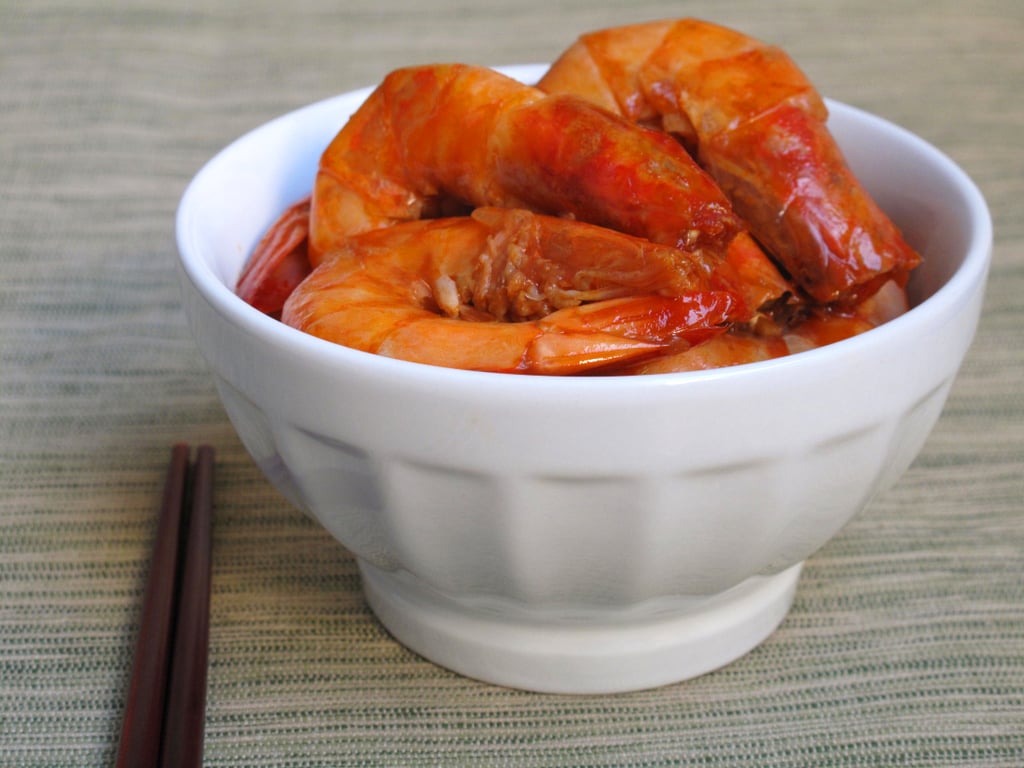 Paired with white rice, this traditional Chinese recipe [45] is a great alternative to takeout.
Garlicky Arugula Pasta
The secret ingredient to this 10-minute pasta's success [46] — fish sauce — might sound odd, but know that it adds a salty-savory punch, rather than an overwhelmingly fishy flavor.
Kale Salad With Pecorino and Pine Nuts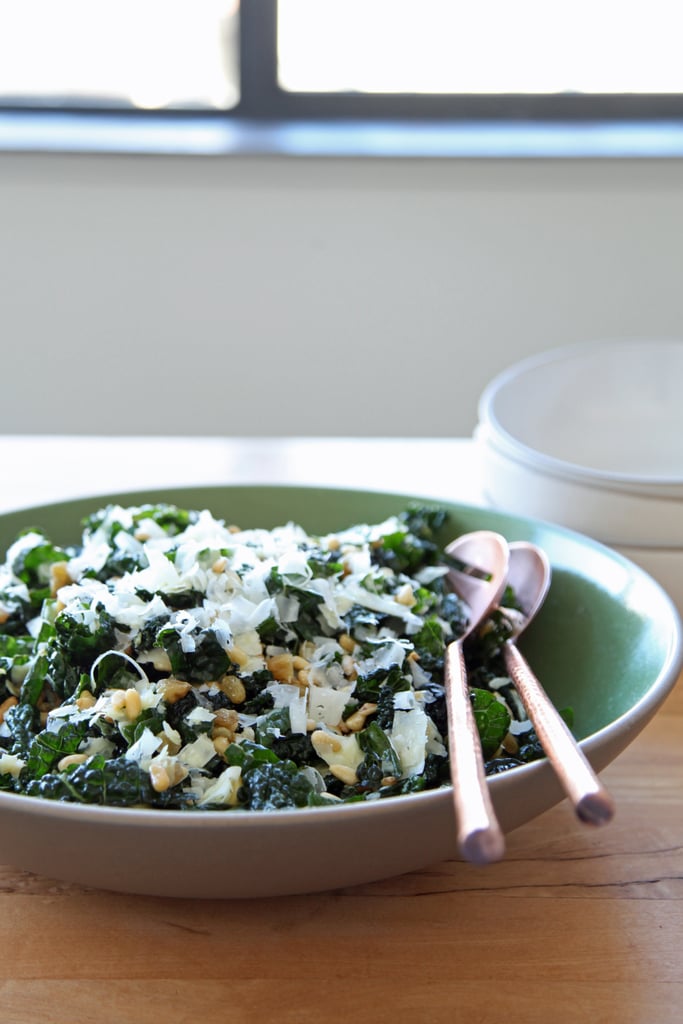 Kale salad is dinner-party-worthy [47] when pine nuts and shavings of pecorino romano are added to the mix.
Chicken Chow Mein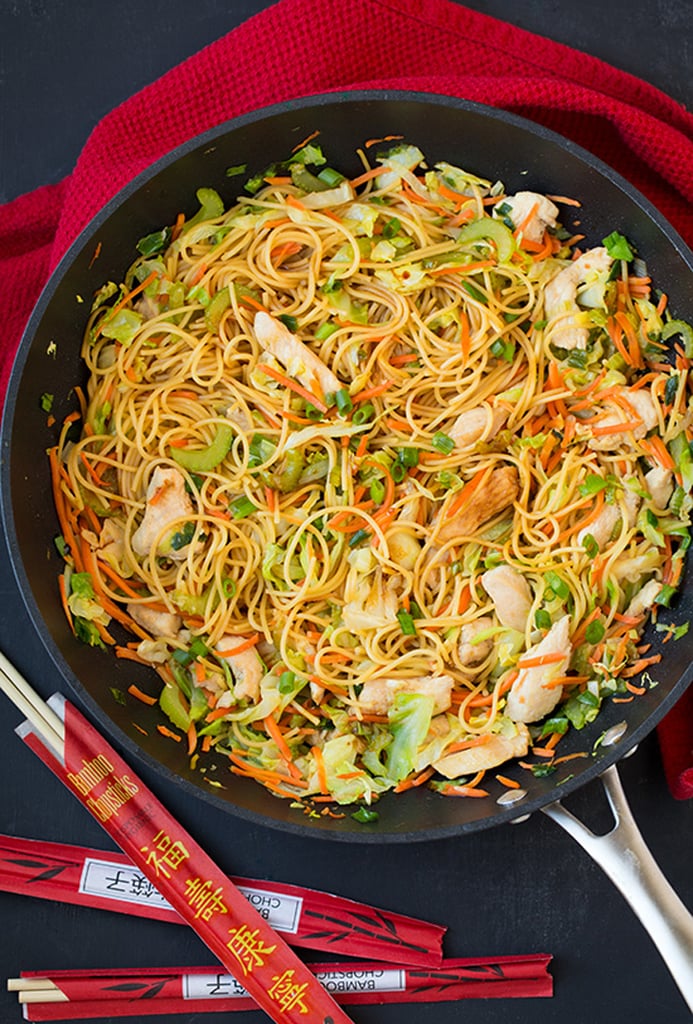 Chicken chow mein [48] is picky-eater approved.
Mediterranean Lamb Kebabs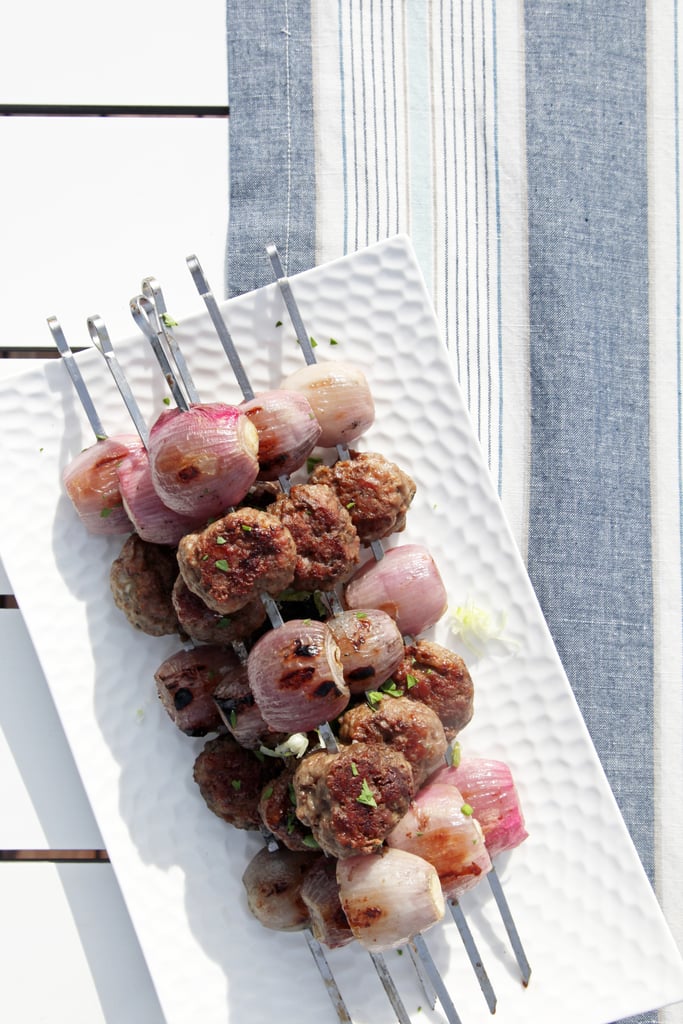 For something unexpected, try meaty Mediterranean ground-lamb kebabs [49].
Summer Garden Linguine With Corn, Tomatoes, and Fresh Herbs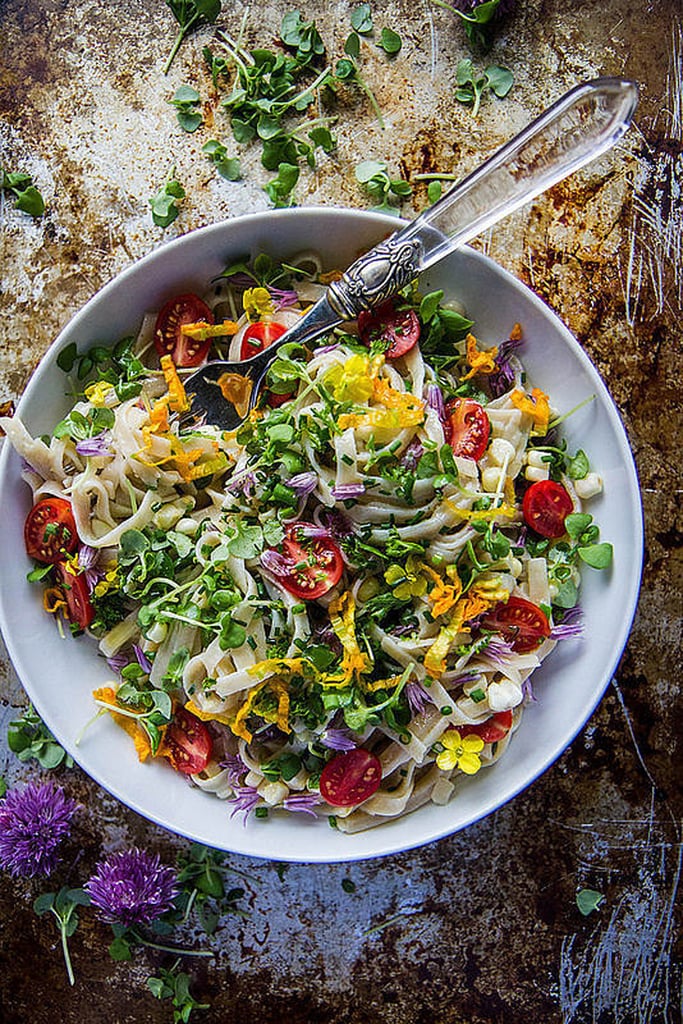 This light and summery pasta recipe [50] can be ready in a mere 25 minutes.
Kimchi Fried Rice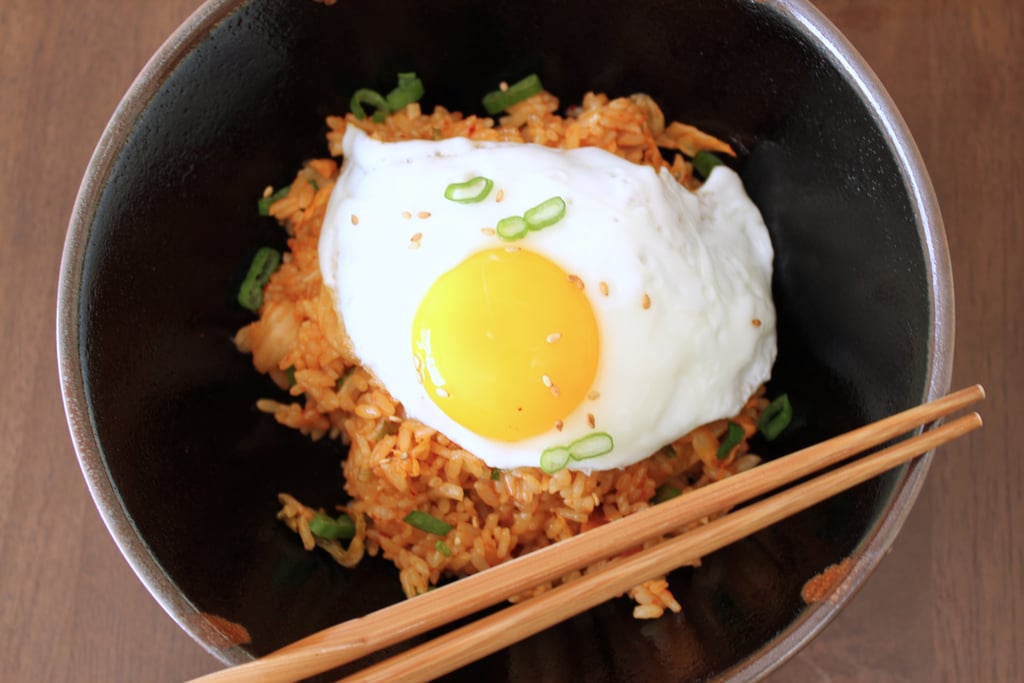 Highlight bold kimchi in this ready-in-minutes rice dish [51].
Campanelle With Hard-Boiled Eggs, Capers, and Watercress
The saltiness of an anchovy-caper sauce adds the perfect touch to this rich pasta [52], but just wait until you taste the pièce de résistance: hard-boiled egg.
Fast Beef Pho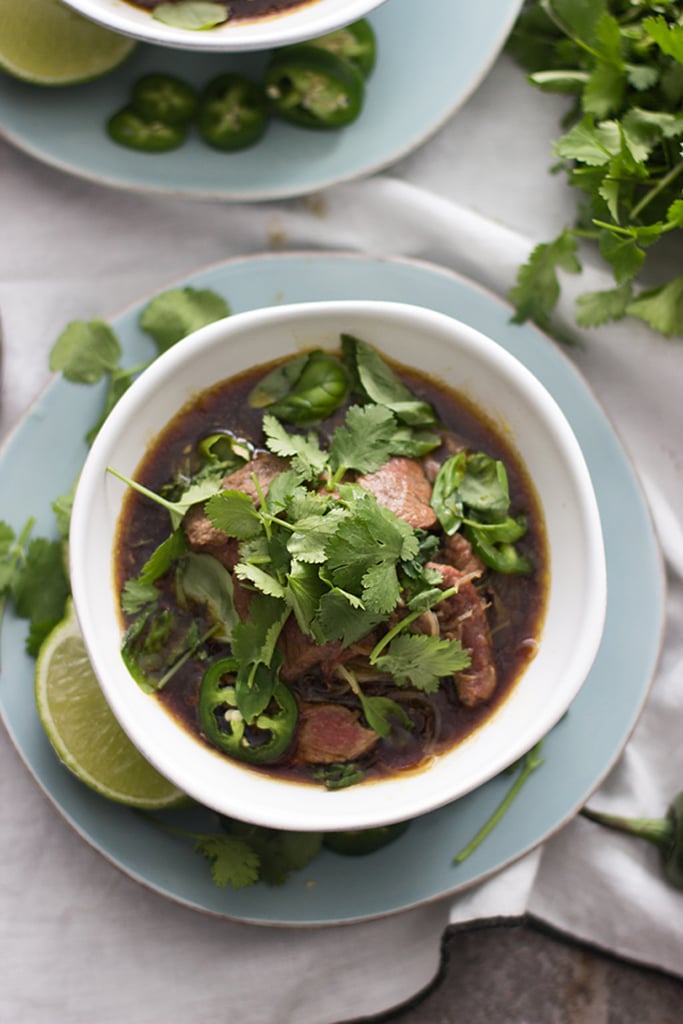 Unlike traditional pho recipes, which can take hours to make, this speedy version [53] is weeknight appropriate.
Chicken Thighs With Rhubarb and Cucumber Salsa
A spicy cucumber and rhubarb salsa [54] might sound like an unusual topping for chicken, but just trust us — it adds bright flavor, crunch, and interest.
Cheddar, Bacon, and Leek Frittata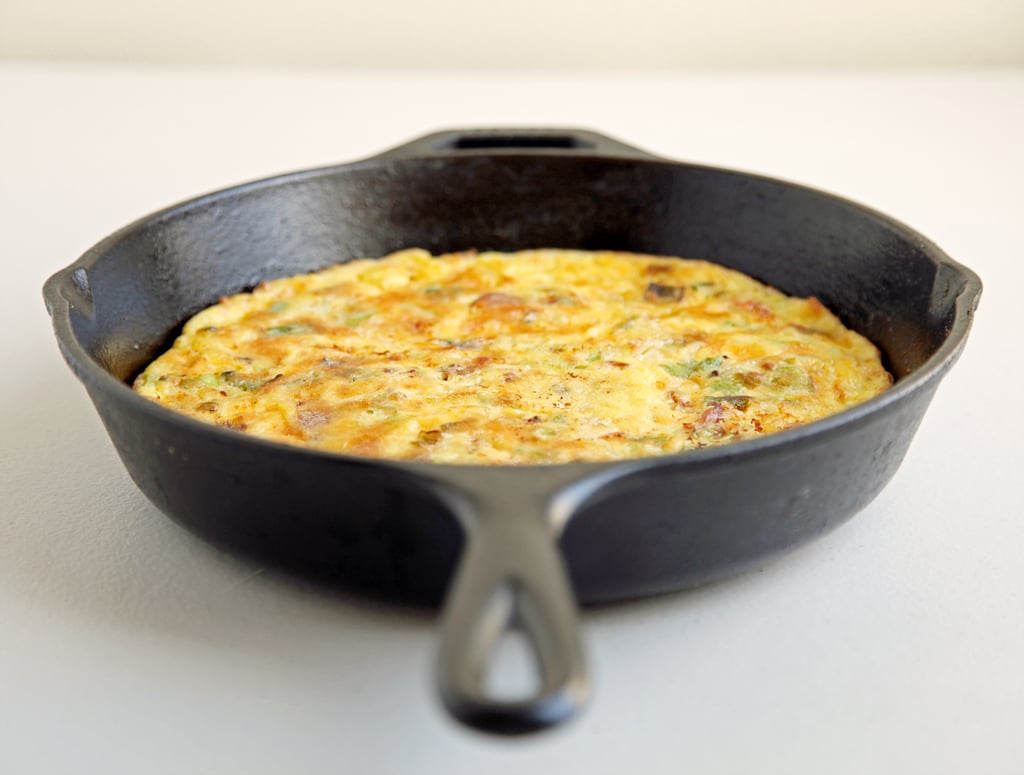 A cheddar, bacon, and leek frittata [55] is a great breakfast-for-dinner option.
Mediterranean Orzo Pasta Salad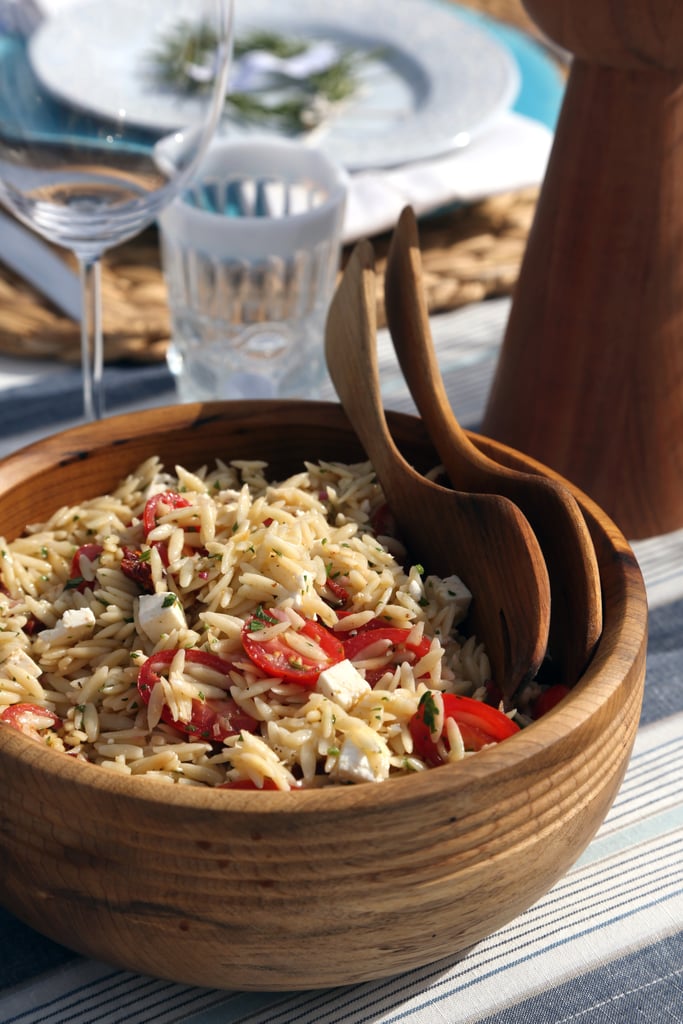 For the best results, allow this Mediterranean-influenced orzo pasta salad [56] (and virtually all pasta salads) a few hours in the fridge to chill to let the flavors mingle and make friends. That said, it's still very tasty when eaten just after assembling, the prep time is minimal, and leftovers only improve overnight.
Brie-Stuffed Burger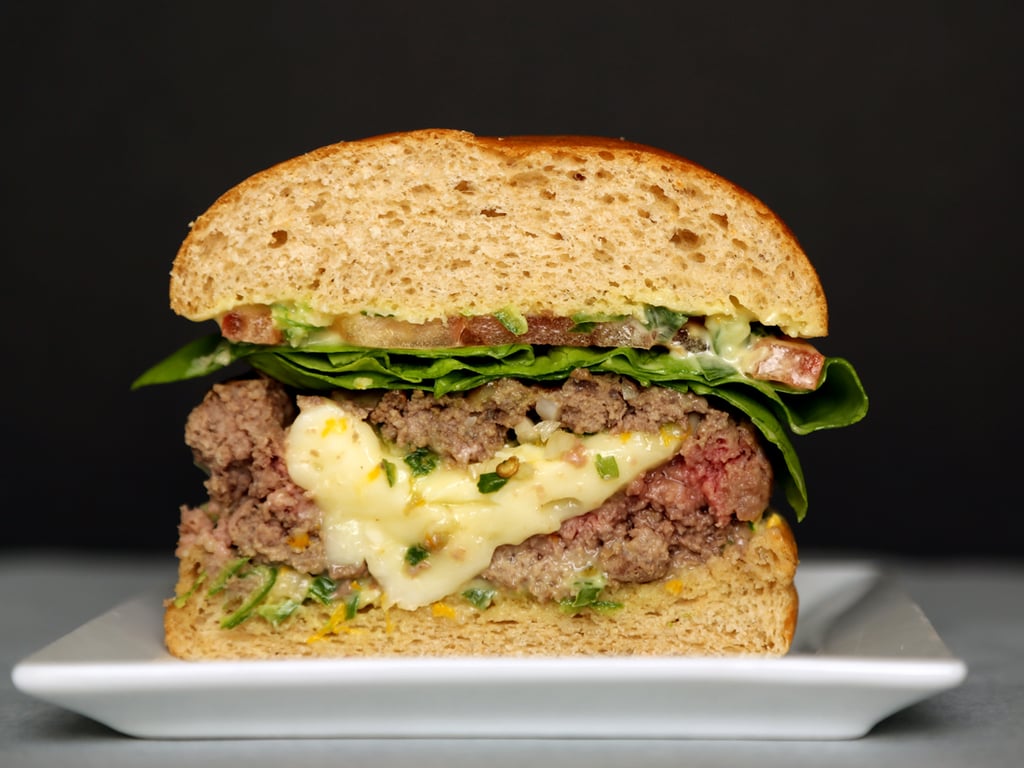 Stuffing a burger patty with brie [57] is far easier than it looks and even tastier than you'd expect.
Spicy Tomato Soup With Grilled Cheese Croutons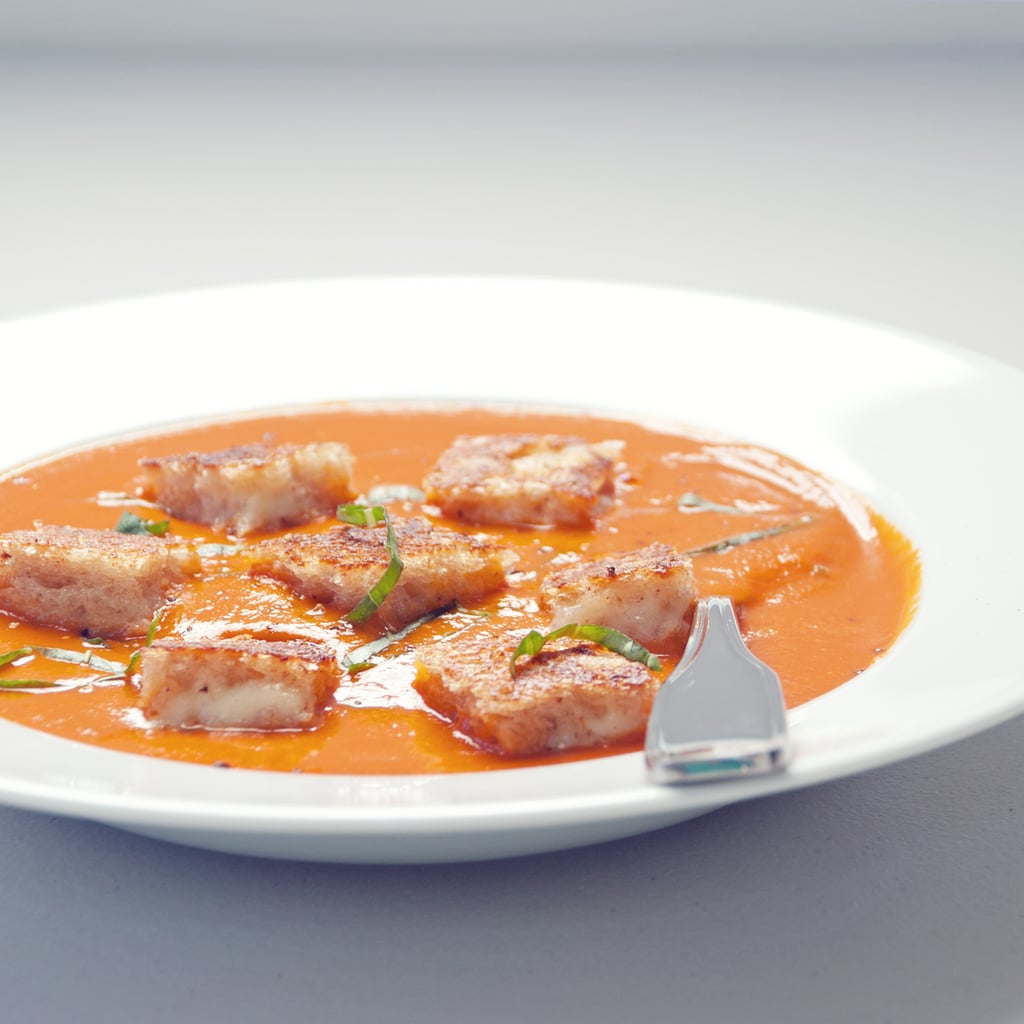 If you're particularly short on time, float a handful of Goldfish or Cheez-Its atop this spicy tomato soup [58] instead of the gooey grilled cheese croutons.
New York Strip Steak With Miso Mustard Sauce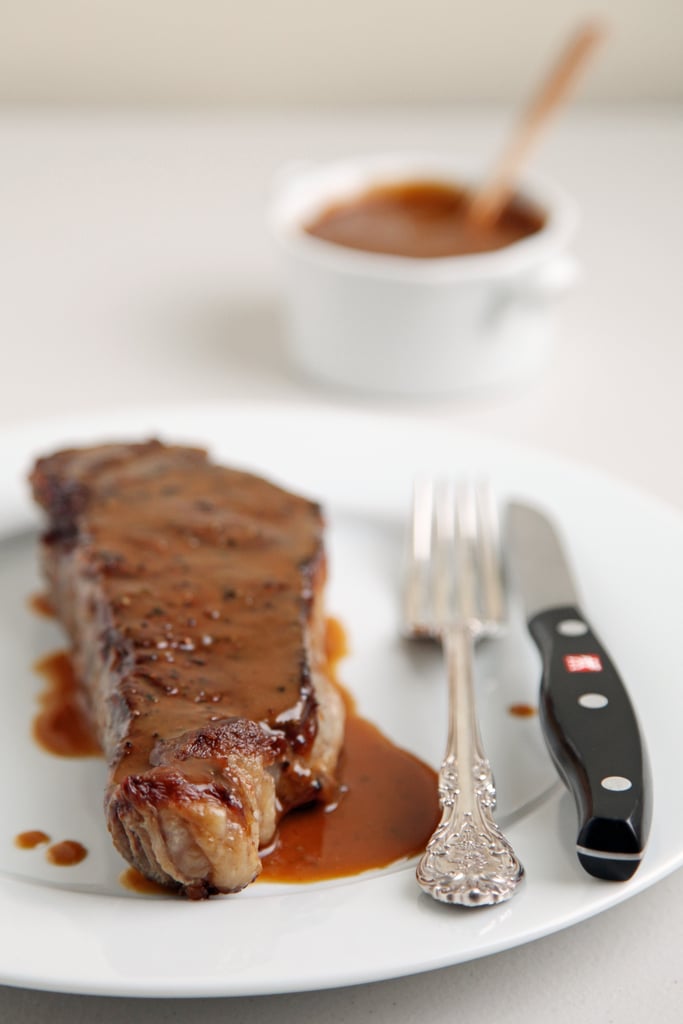 You won't believe how flavorful this steak's miso mustard sauce [59] is.
Shells With Red-Pepper Tomato Sauce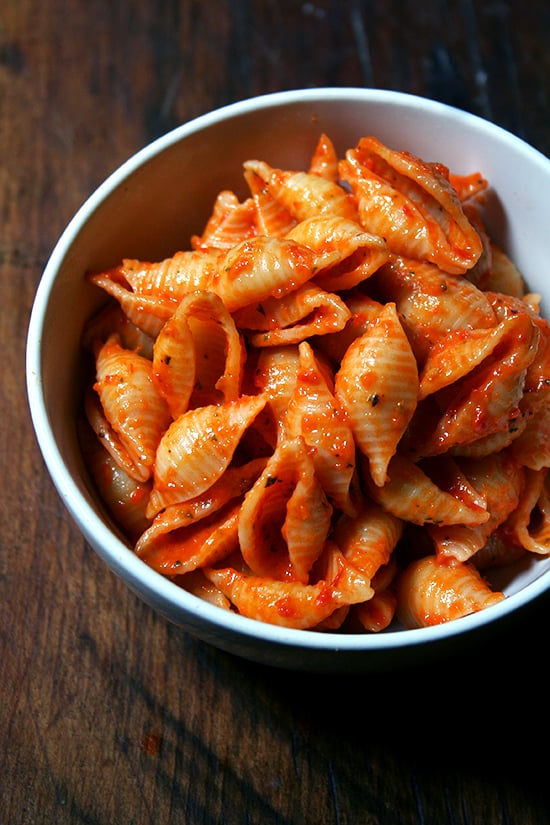 Basil, bell peppers, and tomatoes combine in this simple recipe [60] to create a sweet, summery sauce that's perfect on pasta shells and in other dishes.
Beef and Broccoli Stir-Fry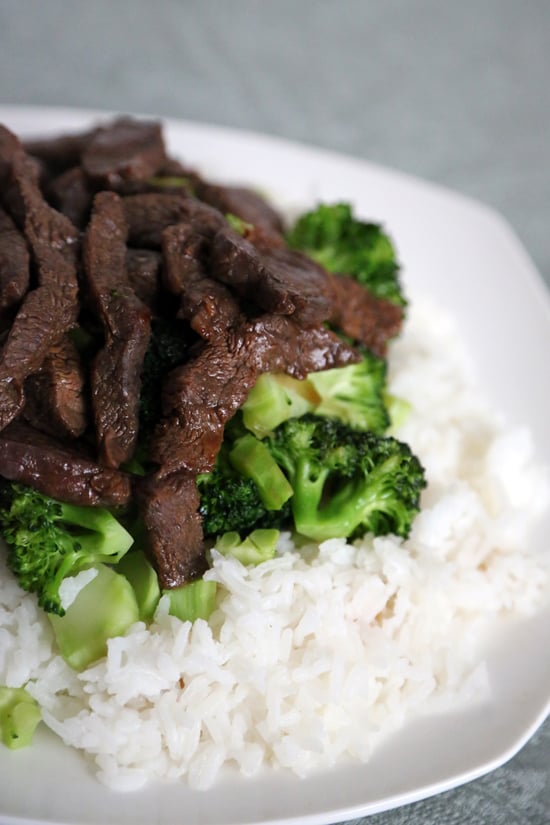 You can't go wrong with beef and broccoli [61].
Shredded Kale and Brussels Sprouts Salad With Kumquats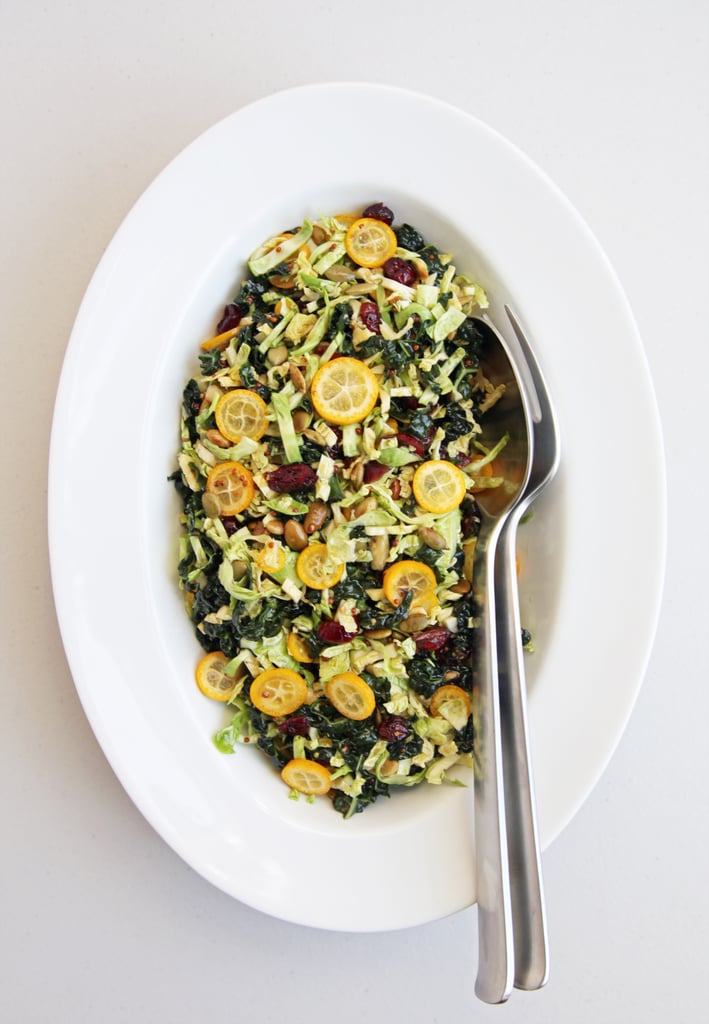 A mustardy dressing, kumquat coins, and dried cranberries add interest to shredded kale and brussels sprouts [62].
Chicken Spaghetti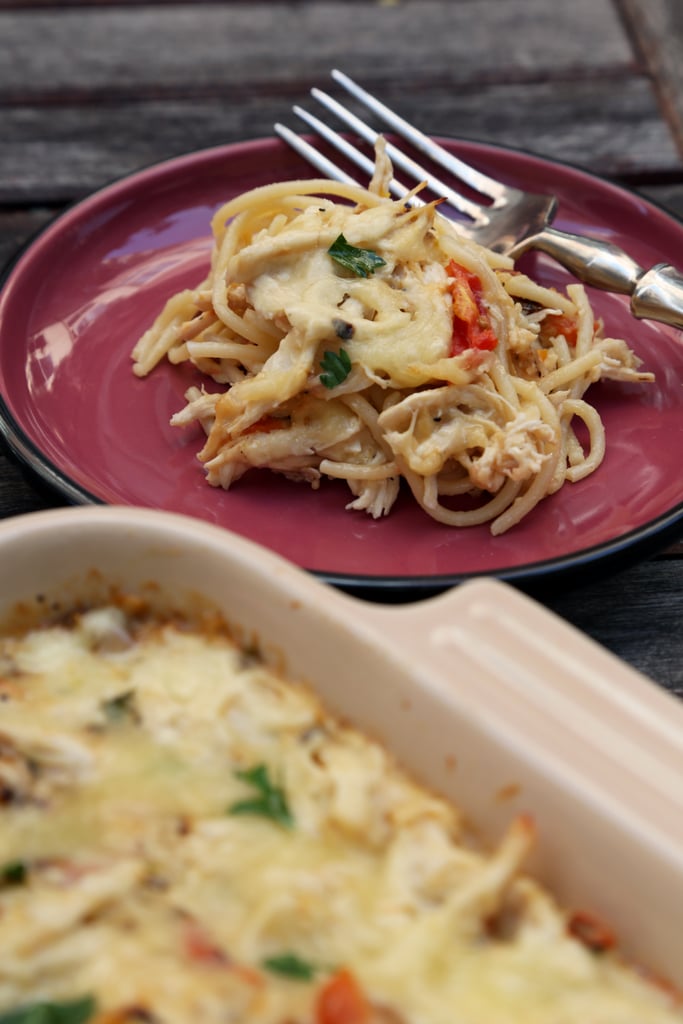 Put a Tex-Mex spin on pasta with this bold chicken spaghetti casserole [63].
Miso-Glazed Kale and Shiitakes With a Poached Egg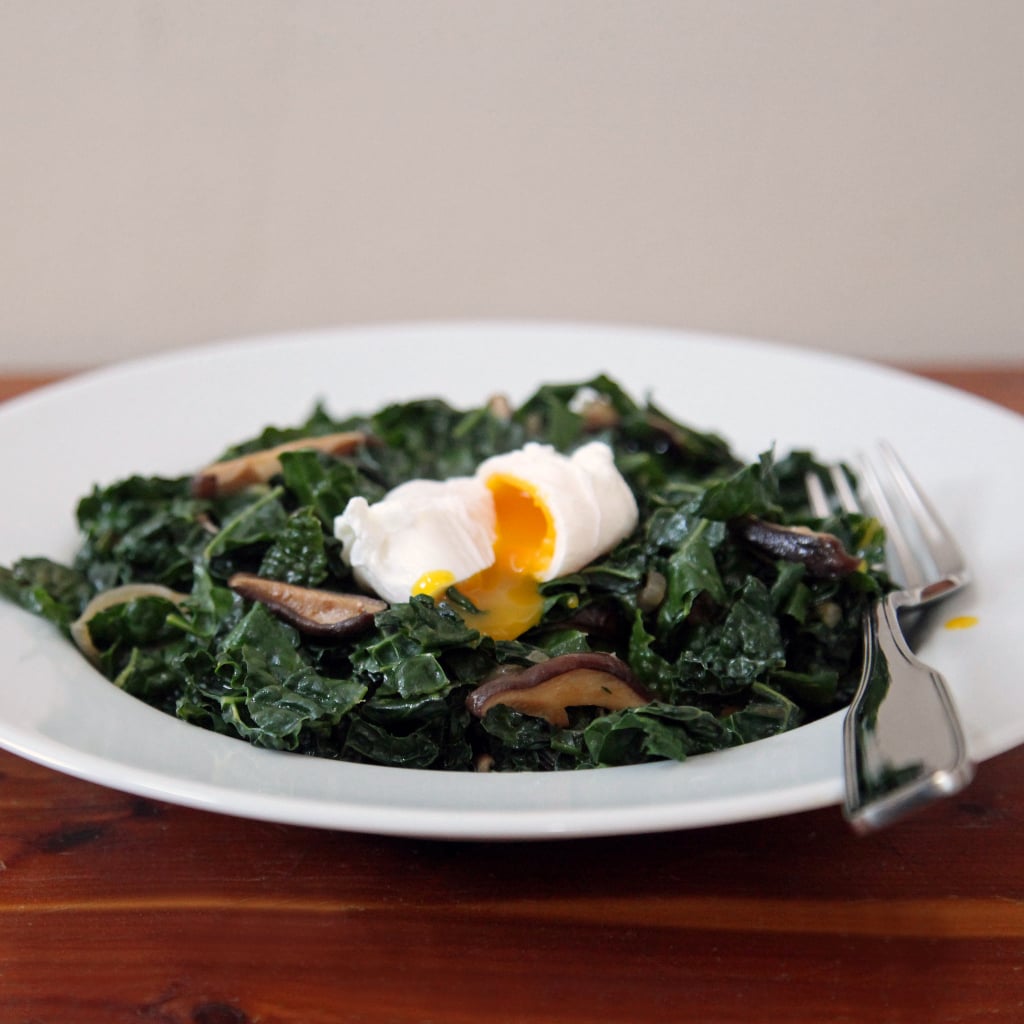 Miso, shiitake mushrooms, and soy sauce combine for an umami-rich way to get your greens [64].
Humboldt Fog and Ham Grilled Cheese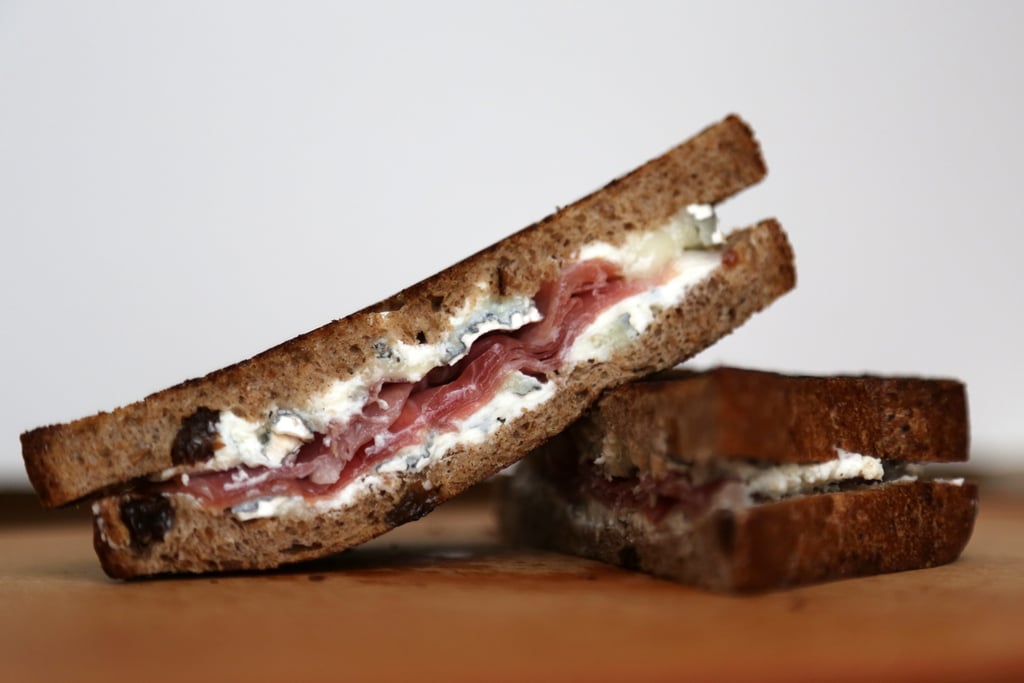 Grilled ham and cheese goes from basic to brilliant when fancy cheese is involved [65].
Chicken Posole Soup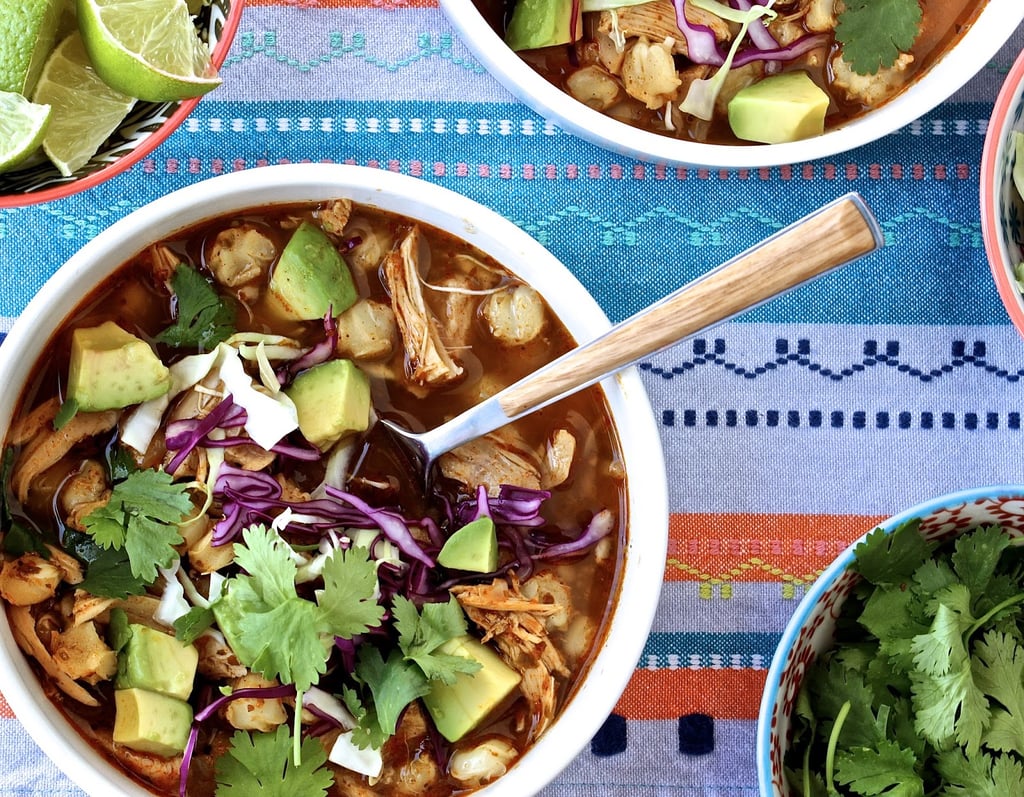 Chicken posole often requires hours of simmering, but not this quick-fix version [66].
Penne With Zucchini and Yogurt Cream Sauce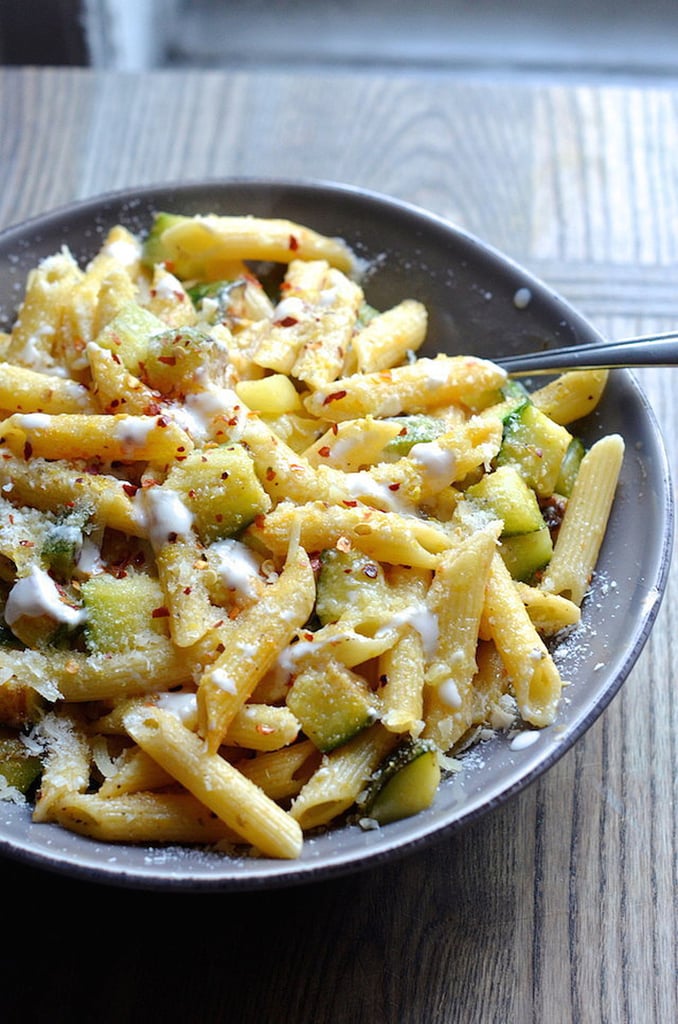 Instead of heavy cream, this pasta's sauce is made with Greek yogurt [67] for a lighter, tangier taste.
Grain Bowl With Teriyaki Sauce, Greens, and Soft-Boiled Egg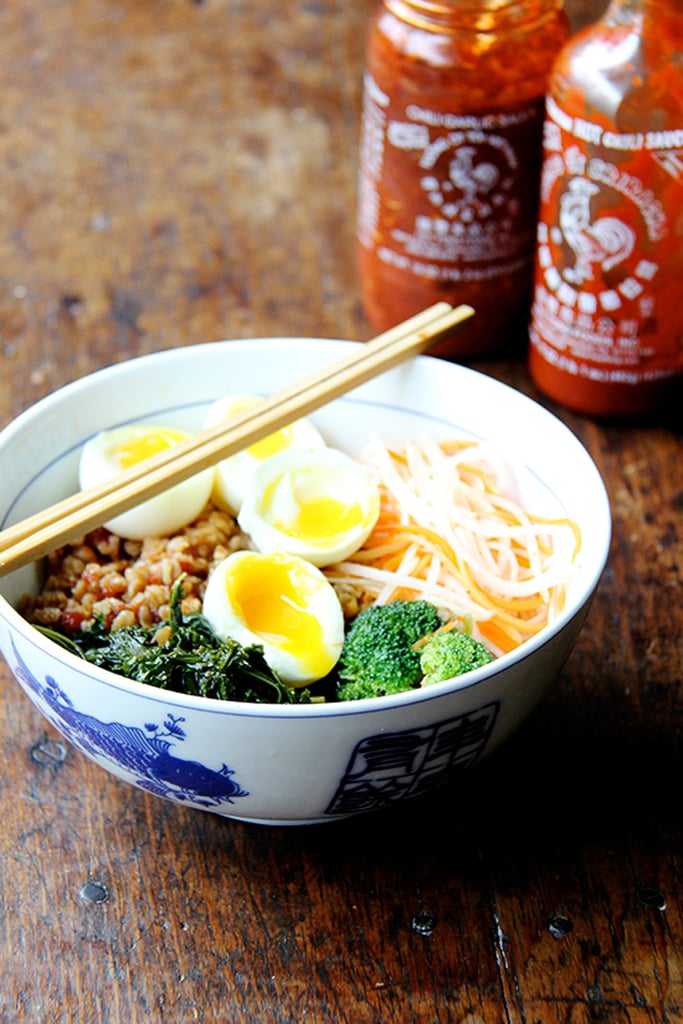 Transform leftover grains like quinoa, brown rice, or farro with inspired toppings like tangy teriyaki sauce, eggs, and quick pickled carrots [68].
Grilled Steak Tacos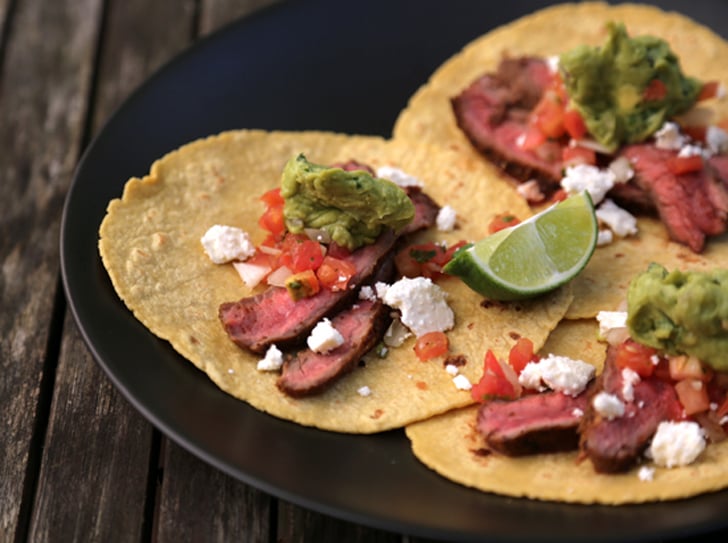 For a speedier take on steak tacos [69], employ a spice rub instead of marinating the meat.
Spaghetti Aglio, Olio, e Peperoncino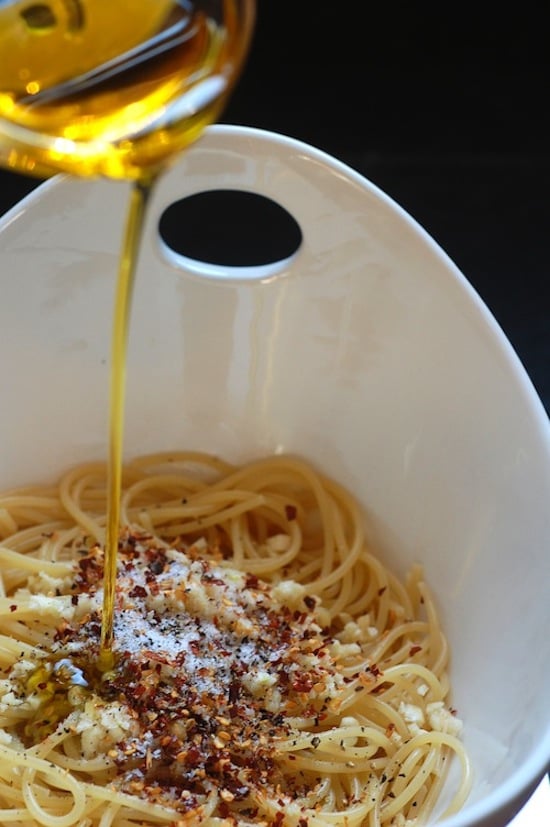 It doesn't get much simpler or more speedy than this Italian classic, spaghetti aglio, olio, e peperoncino [70]. Even if your pantry is almost empty, you likely have all of its ingredients — spaghetti, garlic, chili flakes, and olive oil — on hand.
Chicken Lo Mein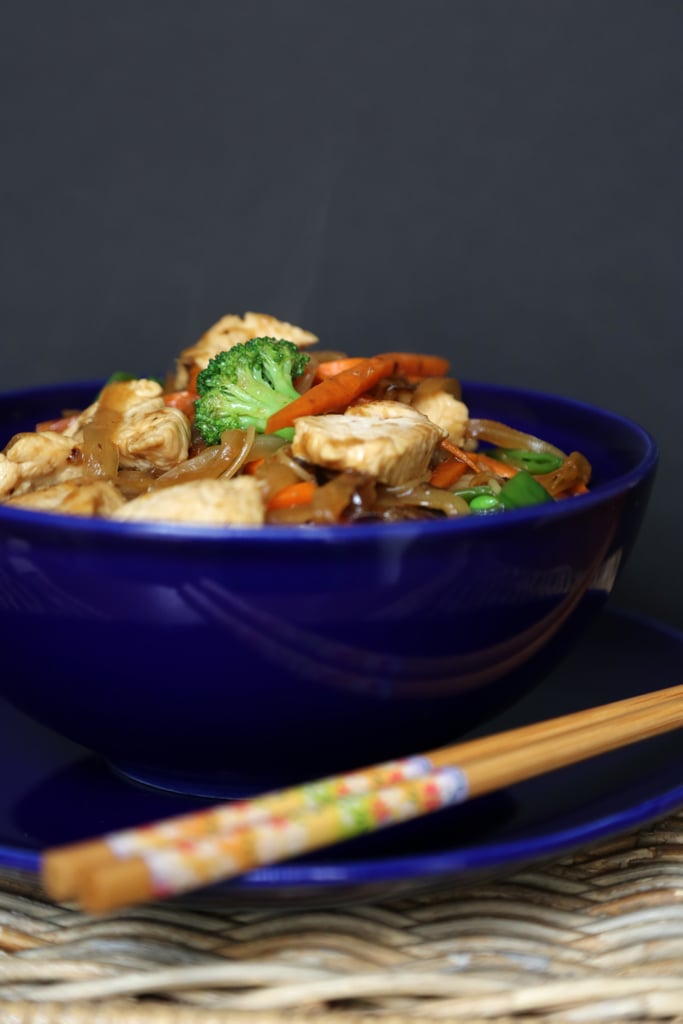 Don't be tempted by takeout. Make chicken lo mein [71] at home instead and celebrate your culinary talents.
Asparagus Ribbon Pizza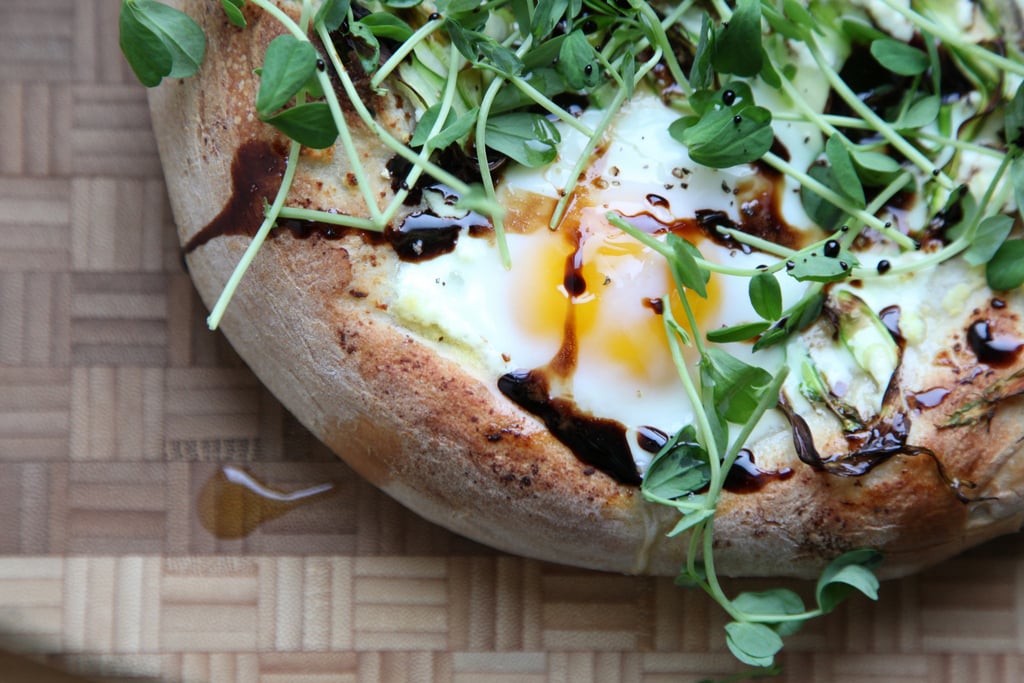 For a taste of Spring, top pizza with asparagus ribbons, ricotta, pea shoots, and runny-yolked eggs [72].
Roasted Nicoise Salad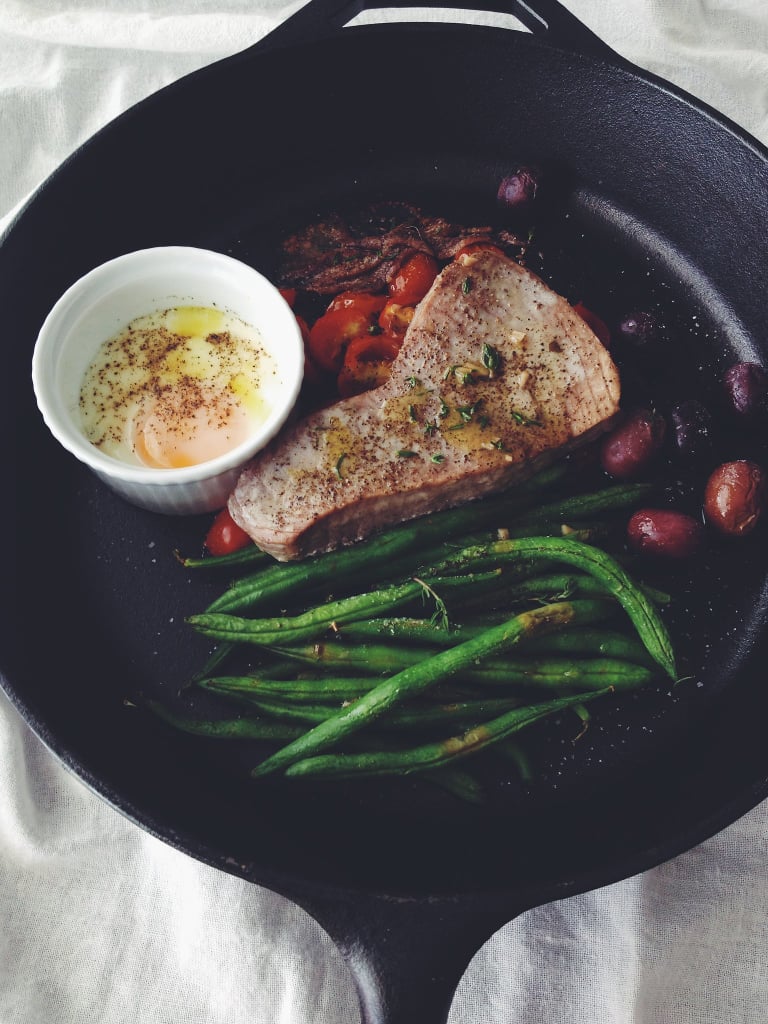 This fresh, one-pan take on nicoise salad [73] is an adaptation of a Gwyneth Paltrow [74] recipe.
Spaghetti With Tomato-Butter Sauce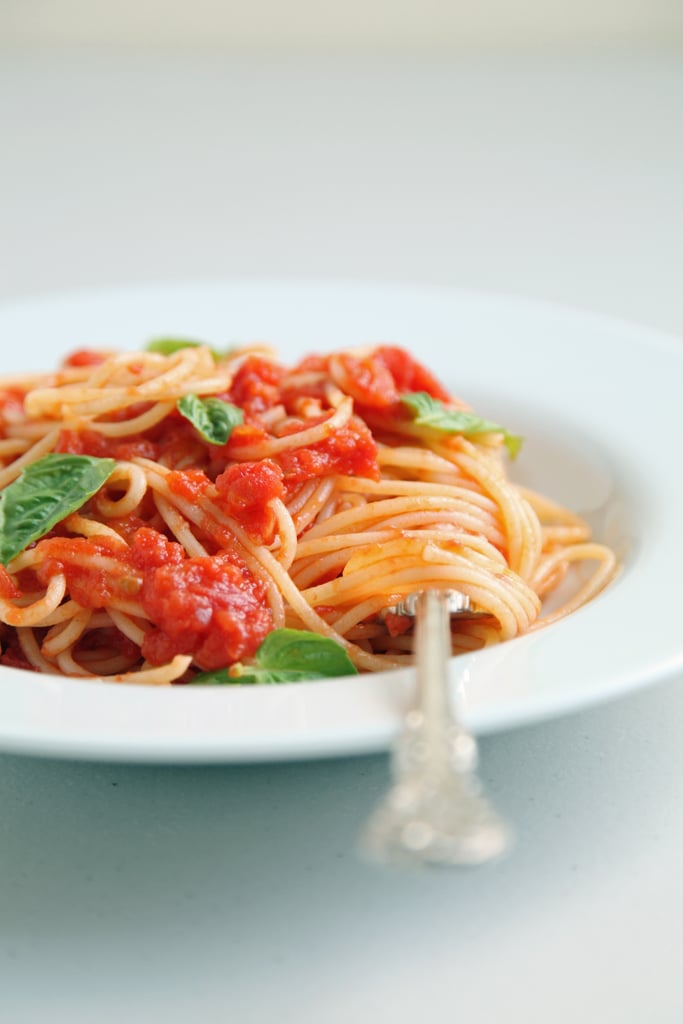 There's a reason that Marcella Hazan's tomato-butter sauce [75] is a classic.
Sautéed Mushrooms With Poached Egg
Highlight meaty mushrooms with a quick trip to the skillet and a runny-yolked egg [76].
Bacon and Tomato Pasta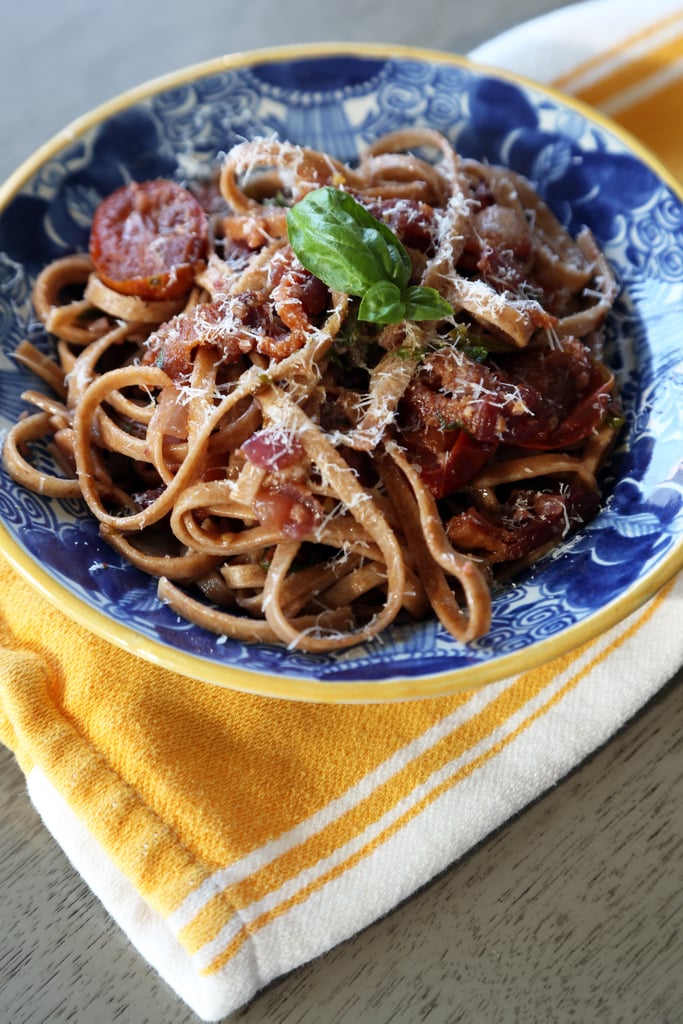 Essentially a spin on pasta amatriciana, this hearty pasta dish [77] packs in the bold flavors of bacon, tomatoes, and parmesan cheese.
Lemon-Pepper Chicken Breast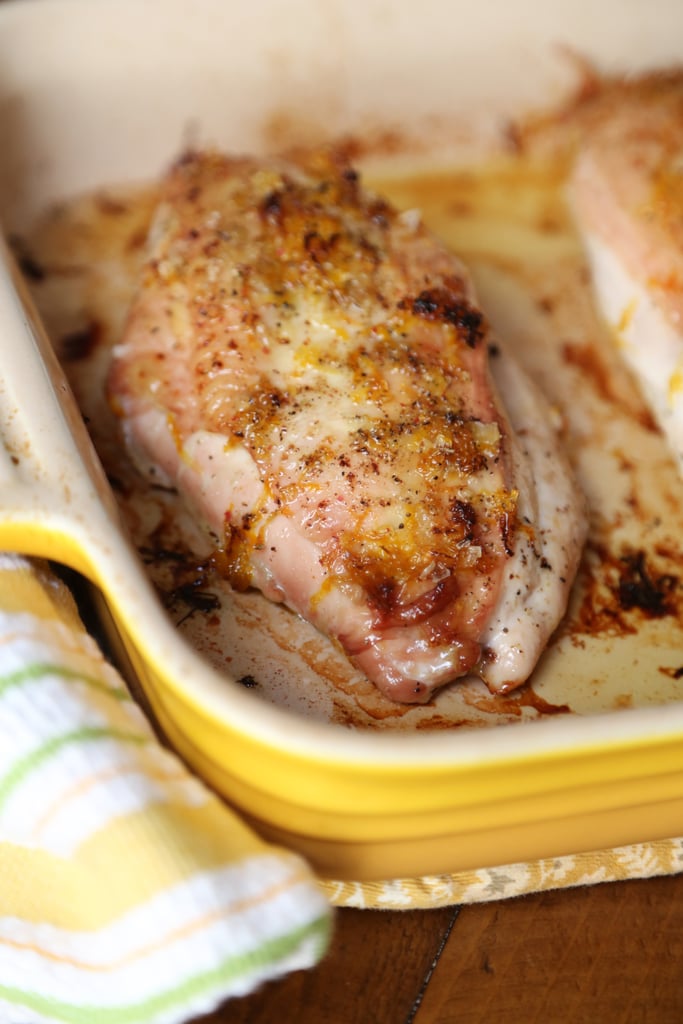 It doesn't get much simpler: these lemon-pepper chicken breasts [78] are made with a mere five ingredients, including salt and pepper.
Chipotle Lime Grilled Shrimp Tacos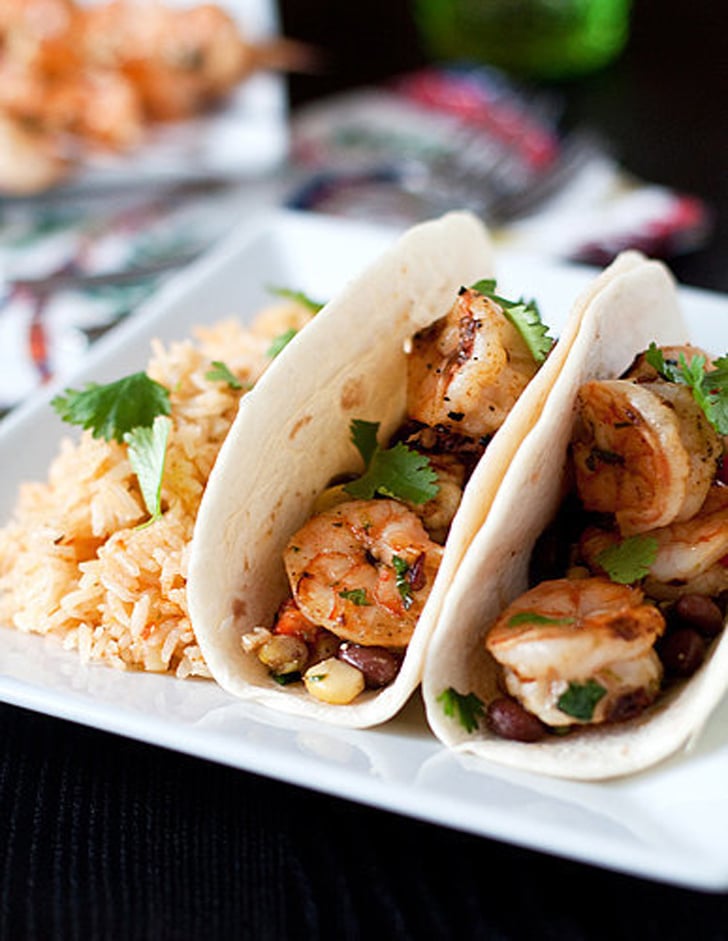 Fire up the grill: these spicy shrimp tacos topped with corn and black bean salsa [79] are a must make.
One-Pan Roasted Sausages, Peppers, Potatoes, and Onions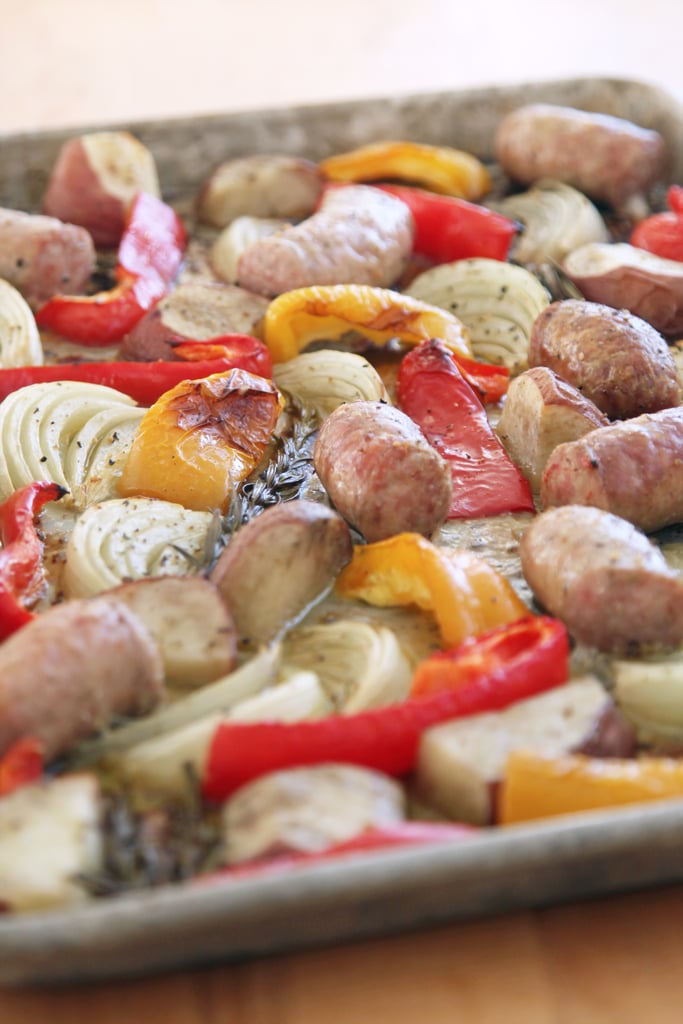 Keep both dinner prep and clean-up simple with this one-pan wonder [80].
Eggy Pasta With Spinach and Bacon
Like a greener take on pasta carbonara, this scaled-for-one dinner [81] satisfies.
Broccoli-Cheddar Soup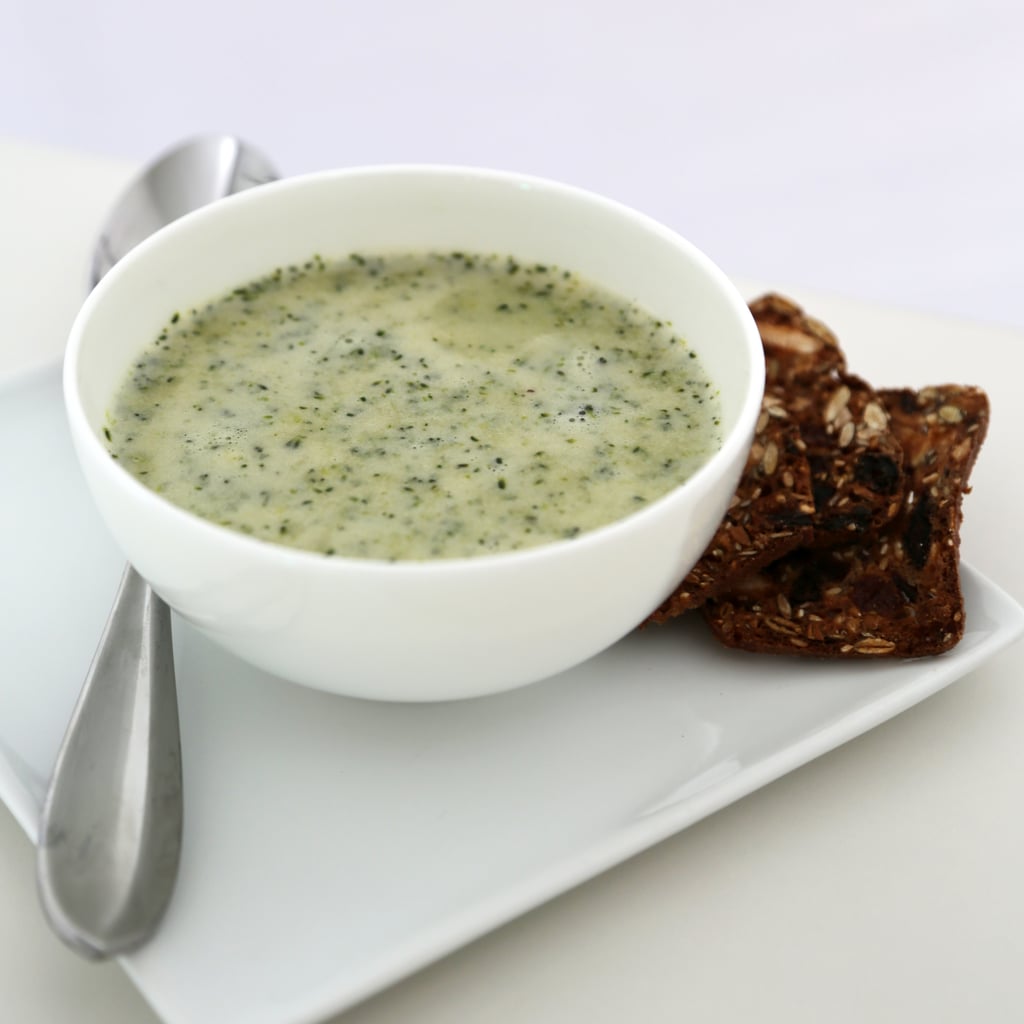 Broccoli-cheddar soup can edge into heavy territory but not this lighter, brighter take [82] that gets its creaminess from Greek yogurt.
Pasta With Pesto and Roasted Tomatoes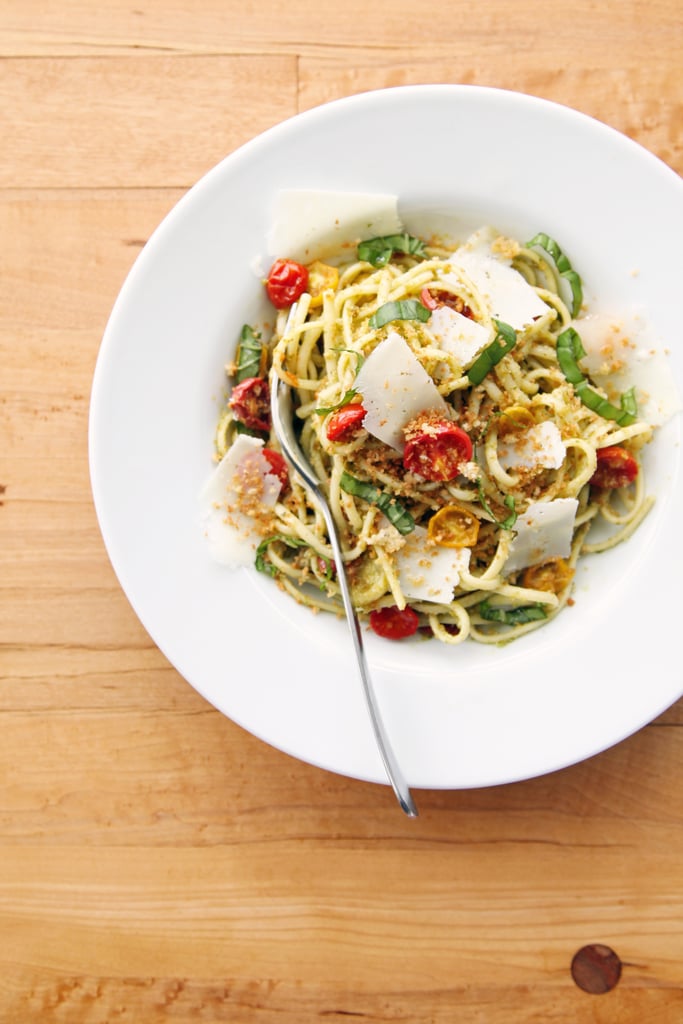 Even out-of-season cherry tomatoes will shine in this pesto-slicked option [83], as a brief trip to the oven concentrates their flavor. For a final flourish, toss the linguine with garlicky toasted breadcrumbs for crunch.
Lemon and Lavender Chicken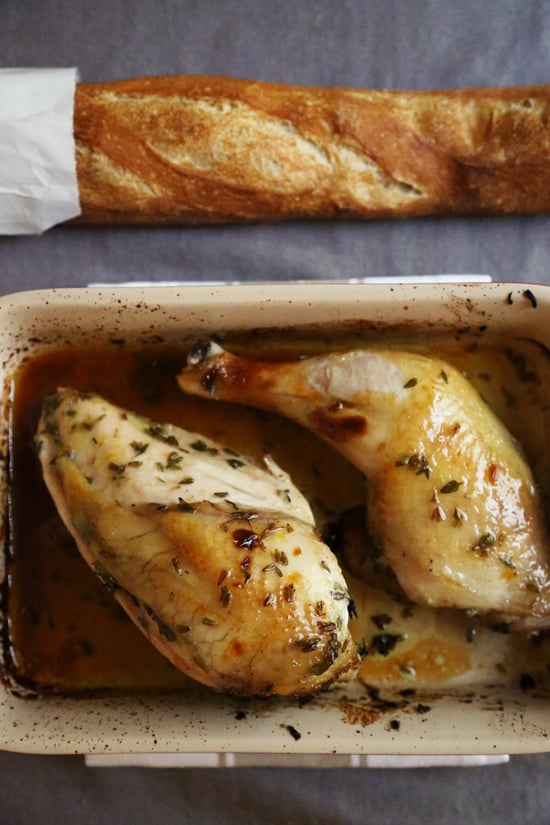 A dish as elegant as lemon and lavender chicken [84] can be yours on a weeknight, provided you plan ahead and get it marinating before you head to work.
Quinoa Tabbouleh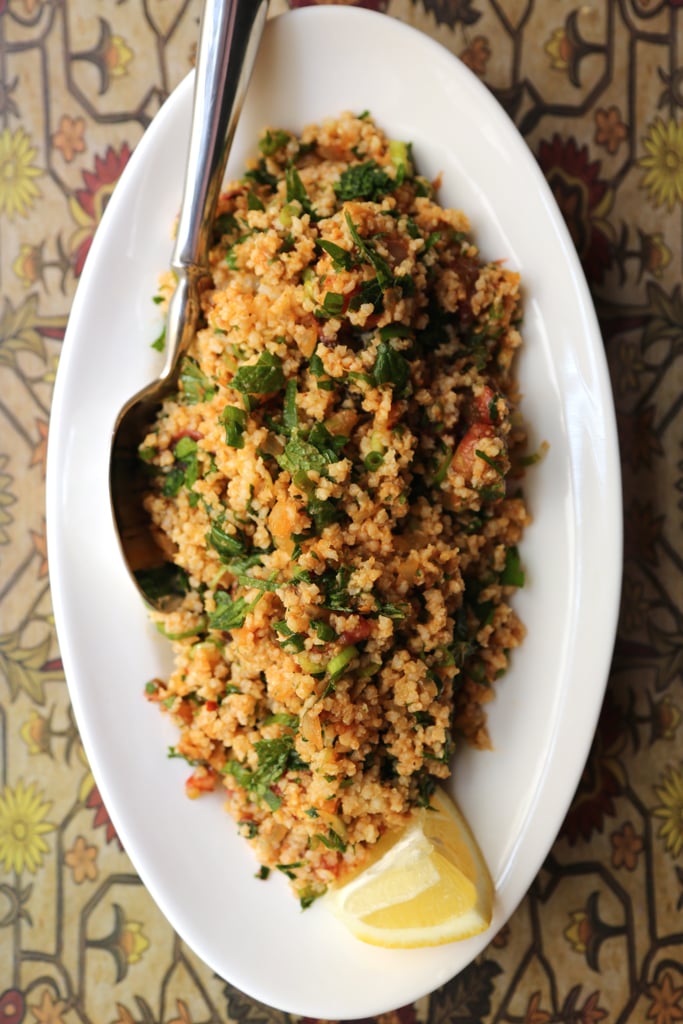 Unlike traditional tabbouleh, which has much more parsley than grains, this bulked-up quinoa-based recipe [85] can serve as a stand-alone meal.
Mac and Cheese With Tortellini and 2 Secret Ingredients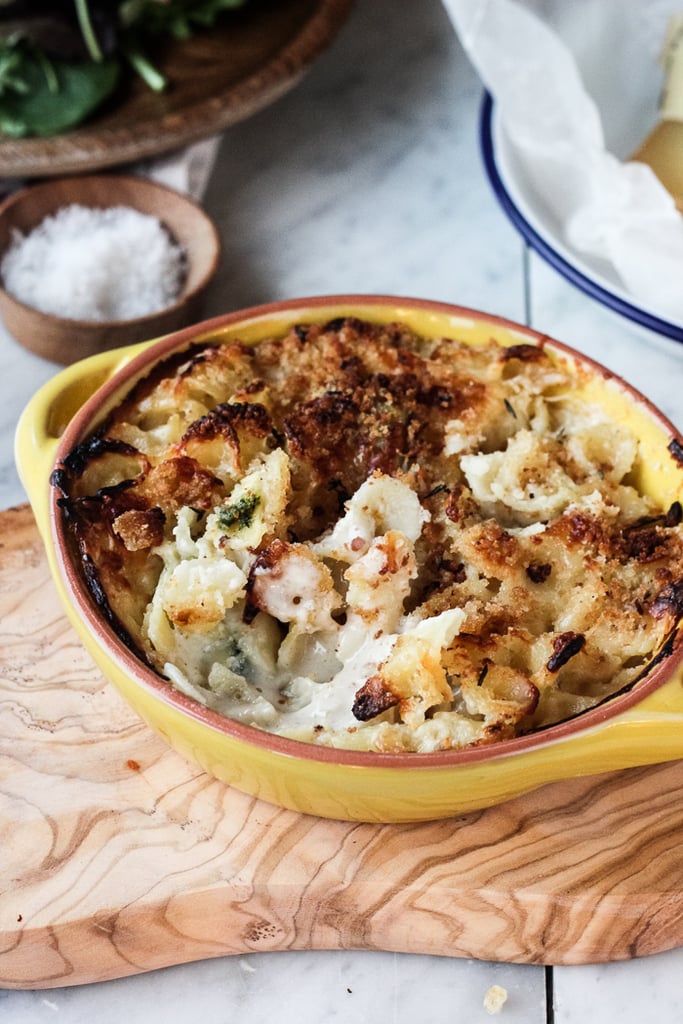 The "secret ingredients" in this macaroni and cheese dish [86] ensure that it's the creamiest, most decadent pasta you'll ever taste. Is your curiosity getting the best of you?
Chicken Parmesan Sub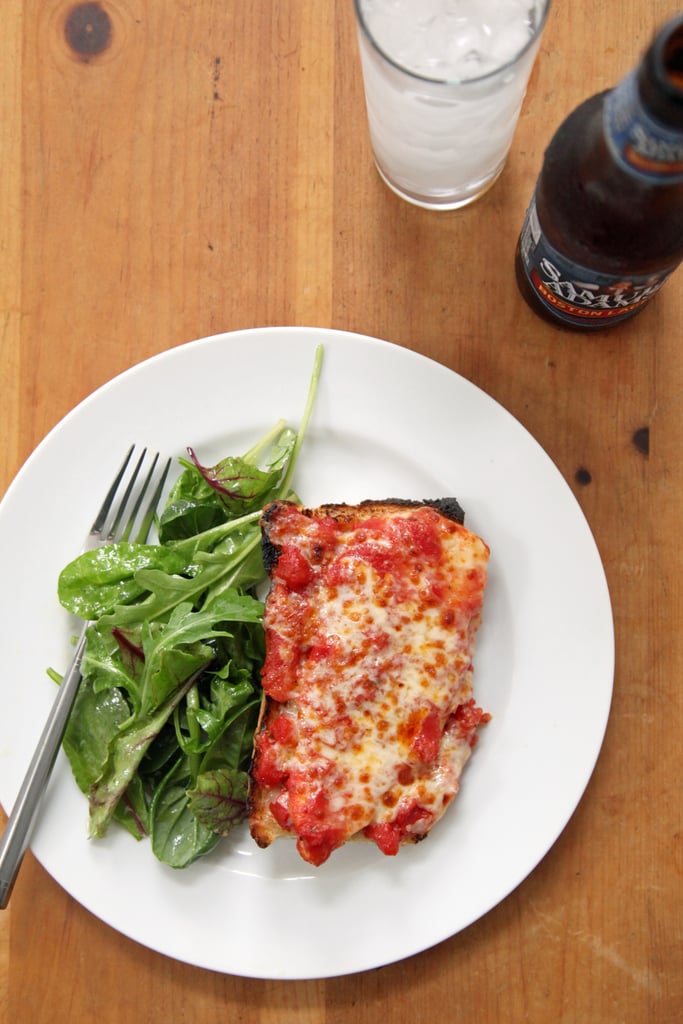 A sandwich may sound more like an option for lunch, but this chicken parmesan sub [87] is robust, meaty, and worthy of your evening meal.
Pesto Pasta Salad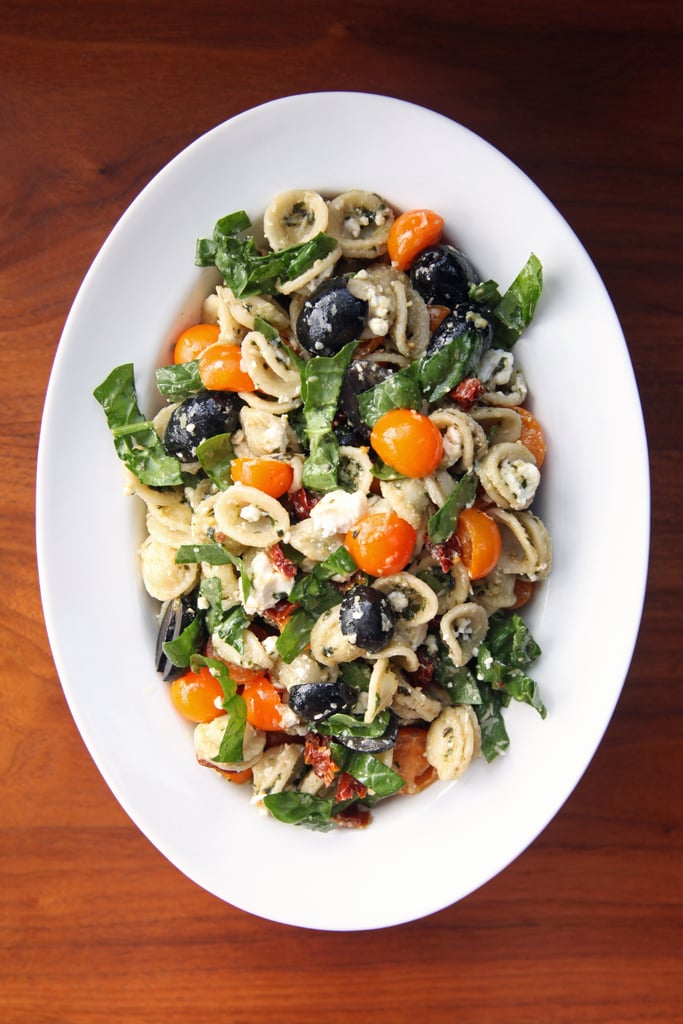 Bring this bold, colorful pasta salad [88] to a potluck dinner and prepare to get inquiries for the recipe.
Cider-Spiked Butternut Squash Soup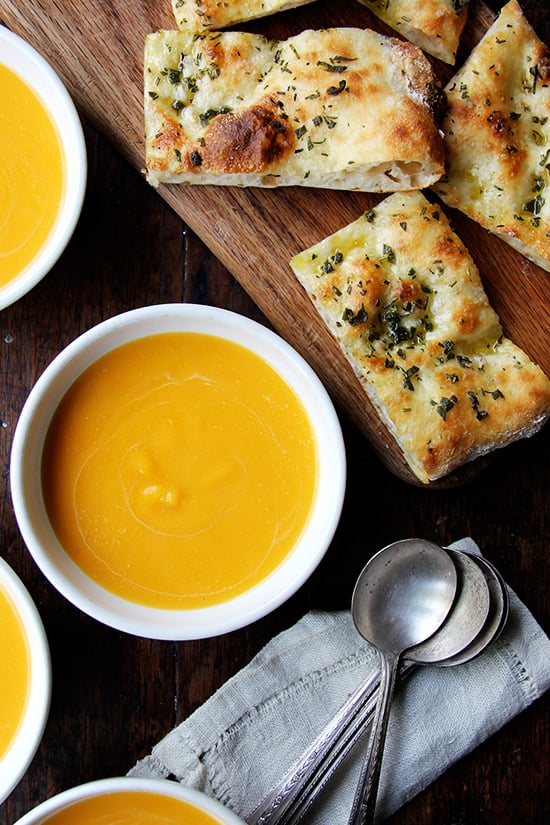 Thanks to a few ingenious shortcuts, cider-spiked butternut squash soup [89] can be ready in under 30 minutes.
Sesame-Ginger Soba Noodle Salad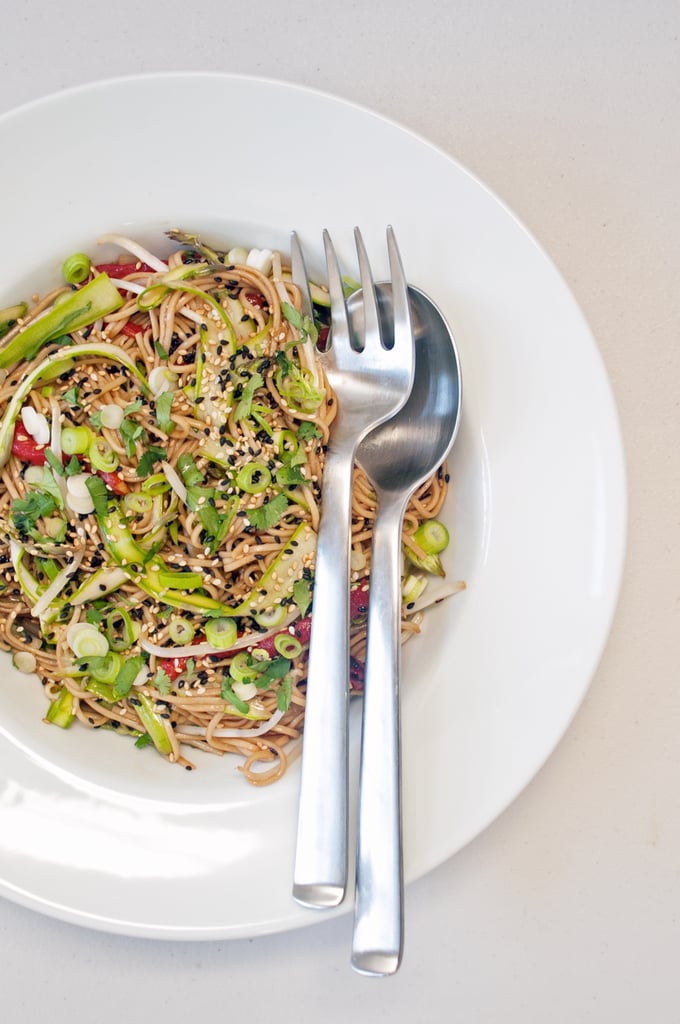 Served at room temperature, this soba noodle salad [90] is nearly as tasty the following day as leftovers.
Breakfast Burritos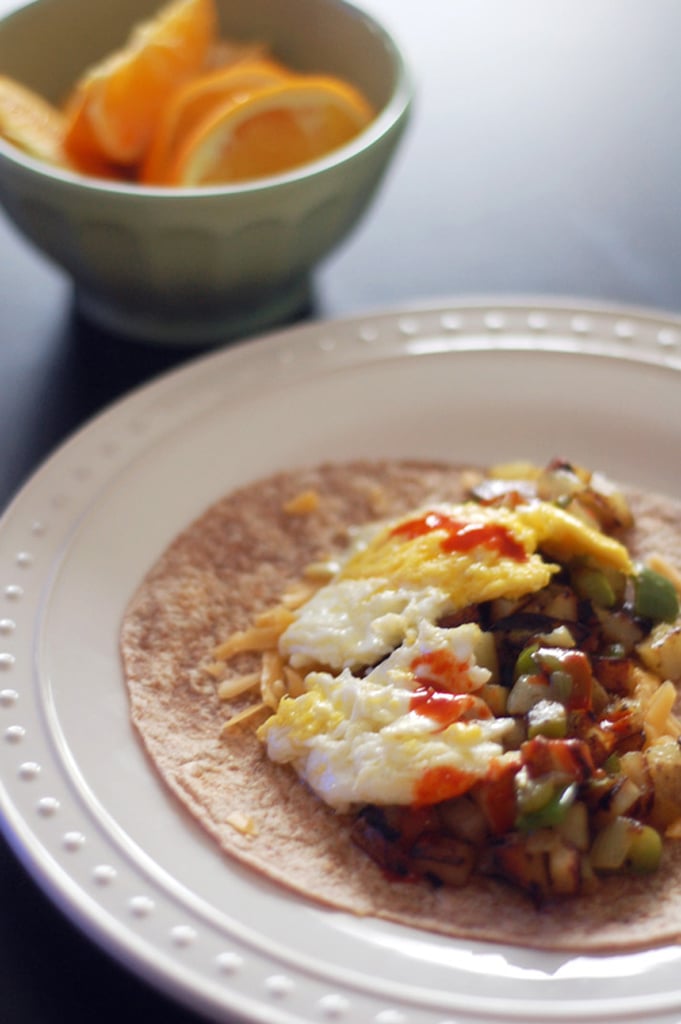 Homemade breakfast burritos [91] are a real treat any time of the day.
Chopped Brussels Sprouts, Kale, and Chard Salad With Candied Pancetta, Pears, and Blue Cheese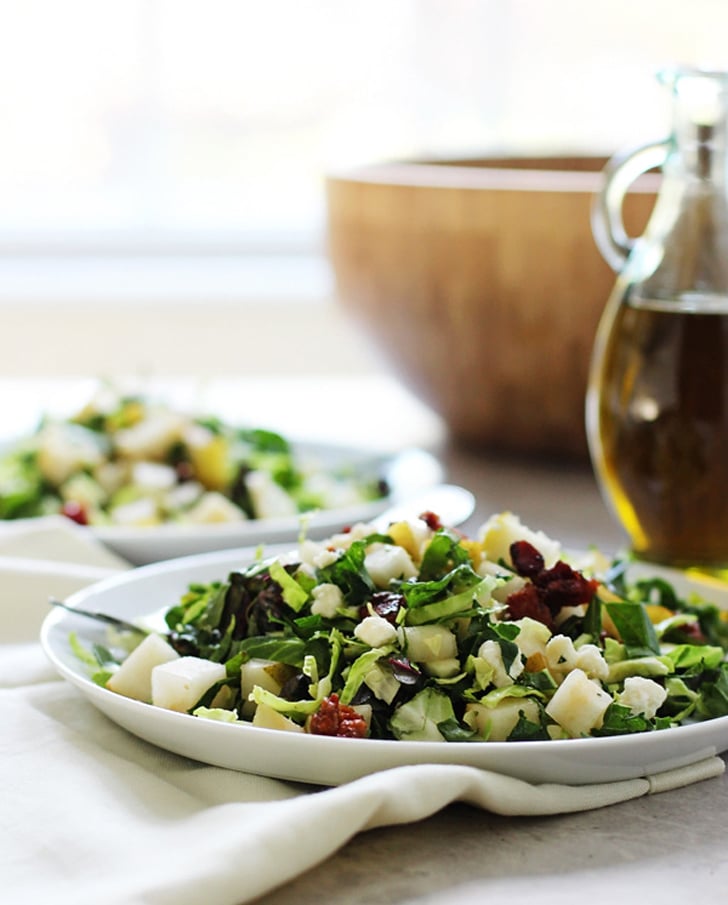 This chopped green salad [92] is far from wimpy.
Chicken and Veggie Stir-Fry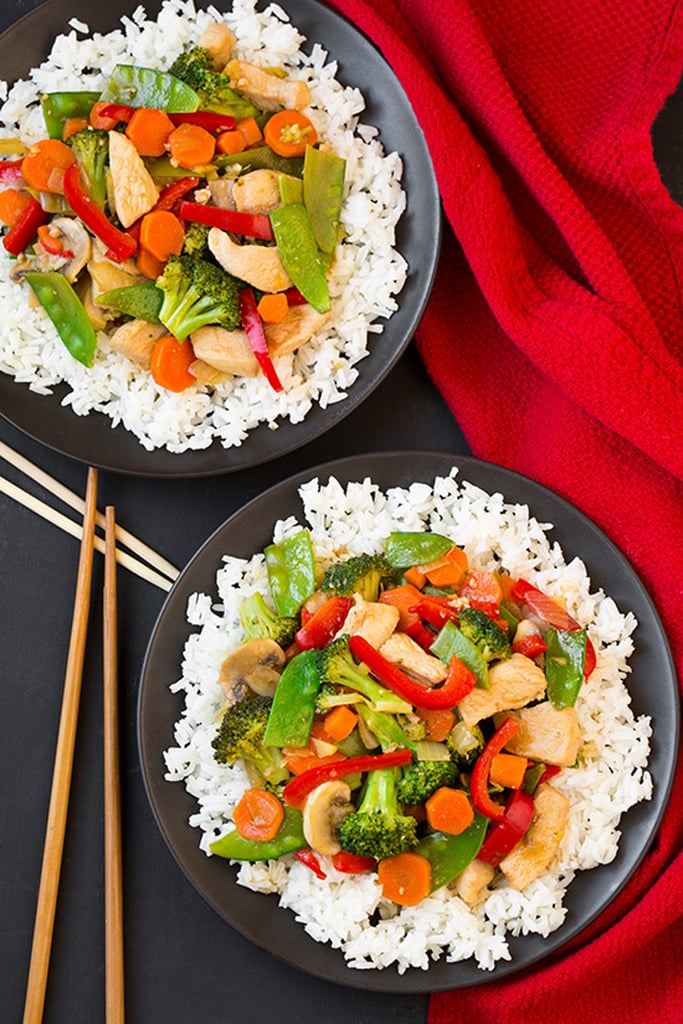 Broccoli, carrots, bell peppers, snap peas, and mushrooms add plenty of fresh flavor to this chicken stir-fry [93].
Cauliflower Macaroni and Cheese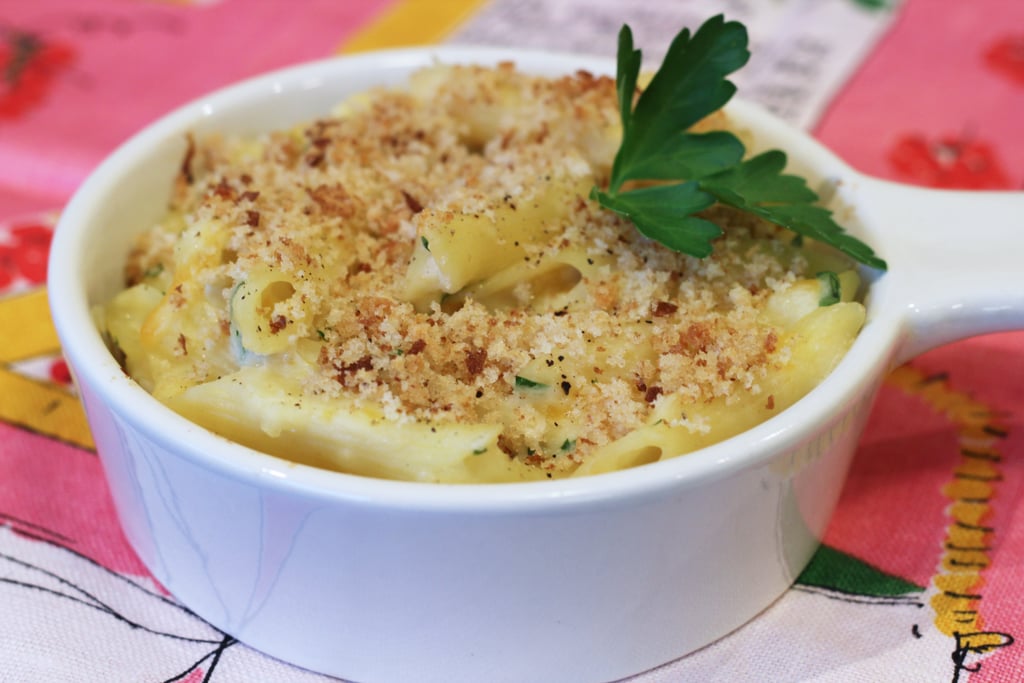 No, this isn't a cousin to cauliflower rice; there's plenty of pasta at its base. This recipe from Michelle Obama employs pureed cauliflower to cleverly add body to the cheese sauce for a lighter version of the classic [94].
Spicy Sloppy Joes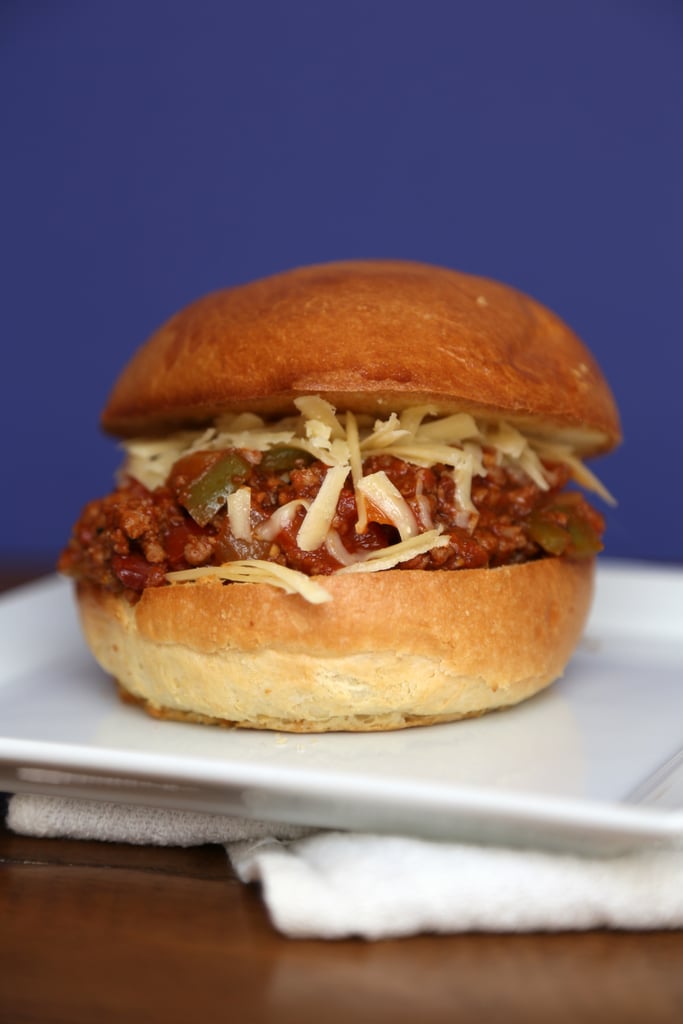 Relive your childhood by digging into a spicy, smoky sloppy joe [95].
Bibimbap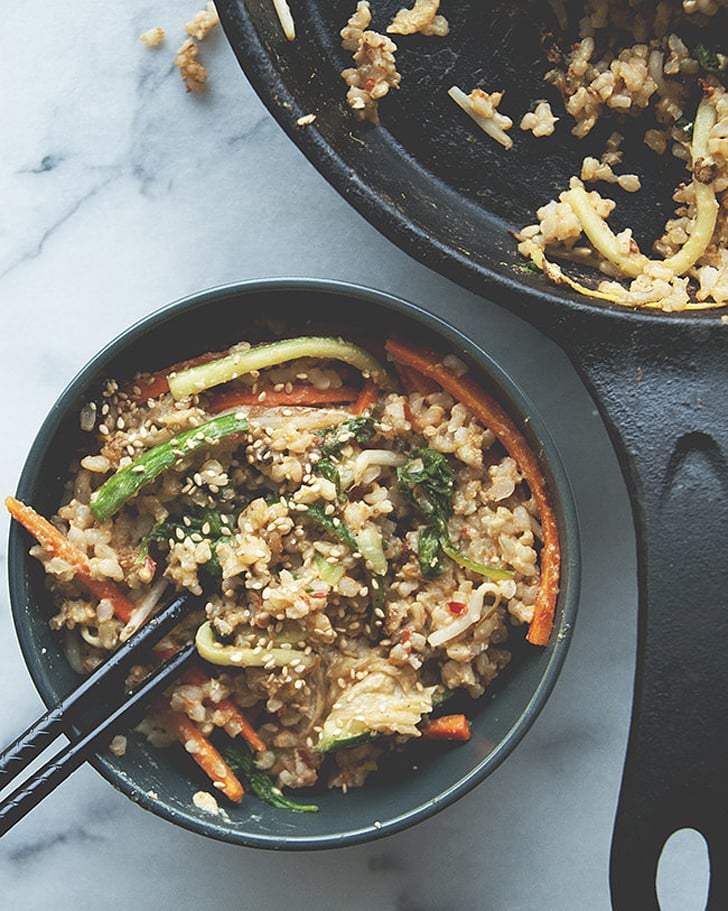 For an easy introduction to Korean cooking, try this vegetarian bibimbap recipe [96].
Kraft-Style Stove-Top Mac and Cheese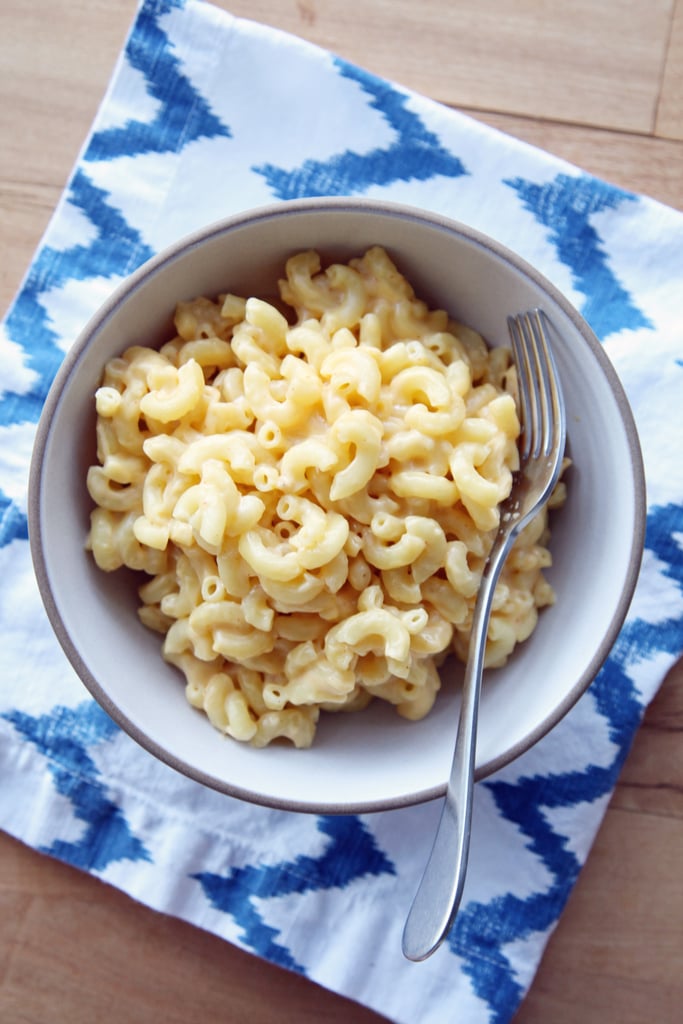 These creamy noodles [97] taste like Kraft mac and cheese, except creamier, cheesier, and just plain better.
Rotisserie Chicken Tacos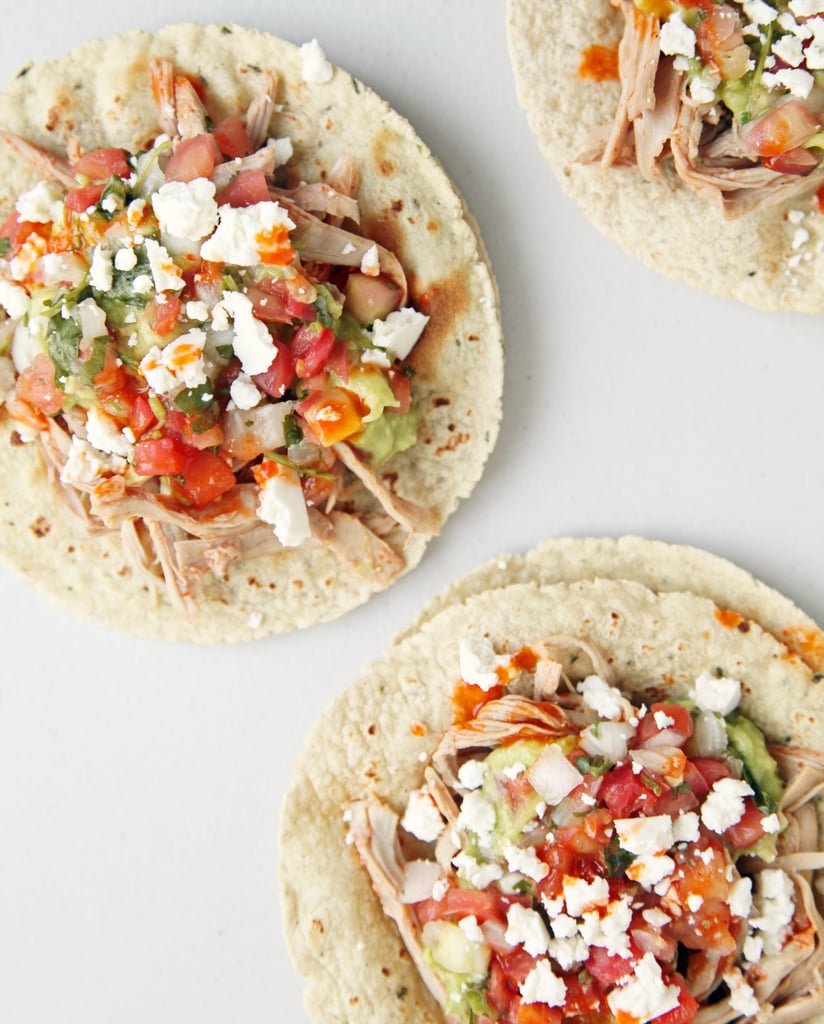 Bulk up leftover chicken by stuffing it in homemade tacos [98]. Corn tortillas with guacamole, pico de gallo, hot sauce, and cotija cheese are all you need to make that chicken shine.
Spaghetti and Clams With Brown Butter and Garlic Breadcrumbs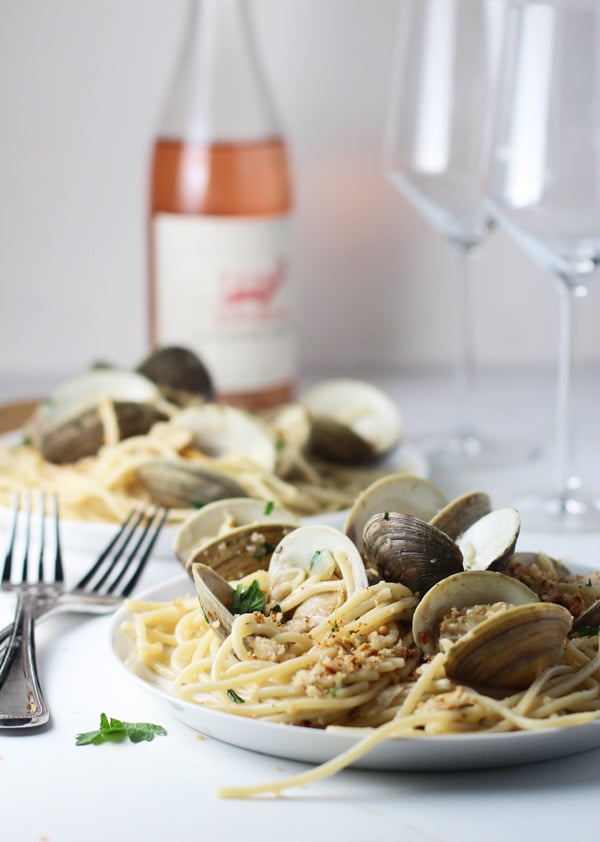 You'll love this comforting combination of clams, garlic, and brown butter [99] for any occasion.
Orange Chicken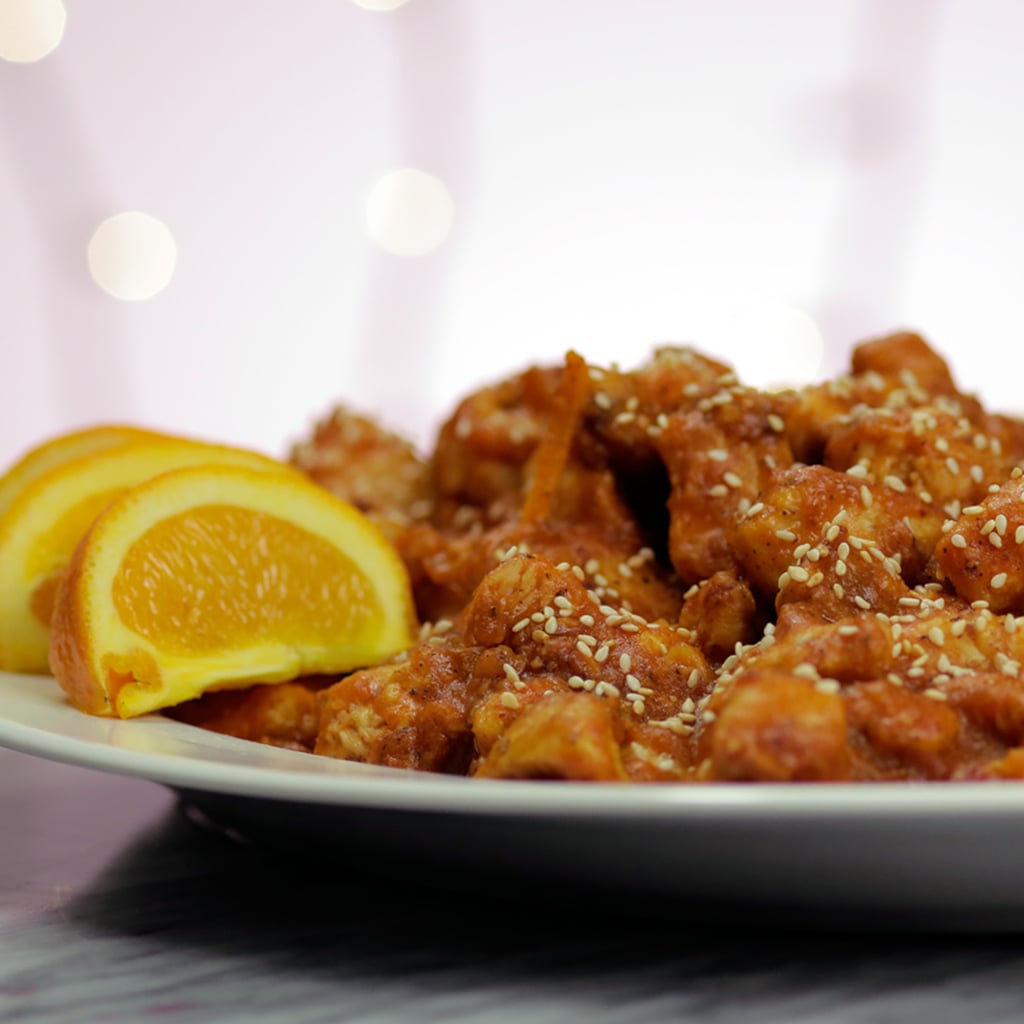 Love P.F. Chang's? Make our take on the restaurant's orange chicken [100].
Chicken Noodle Soup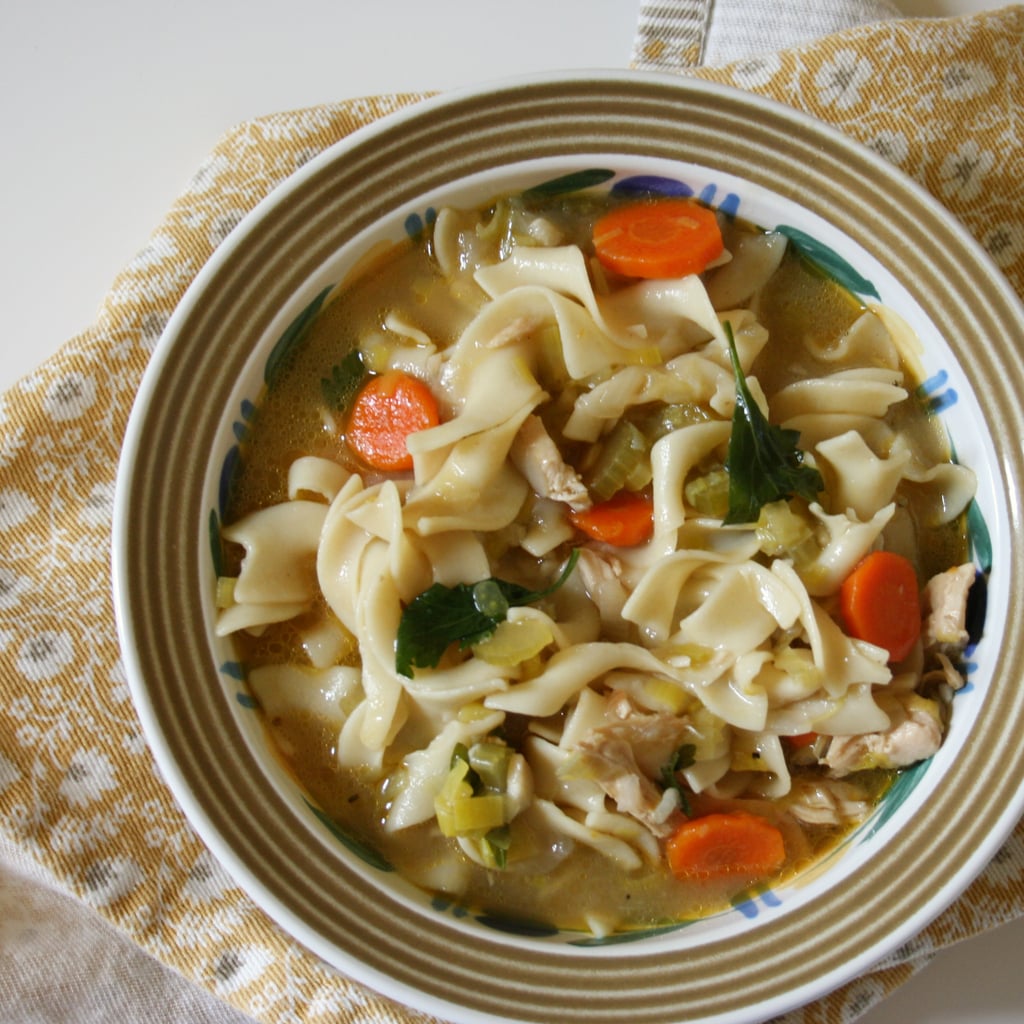 On a night when you're craving something cozy, there's nothing like a rich bowl of chicken noodle soup [101] to warm you up.
Korean Tofu With Spicy Garlic Sauce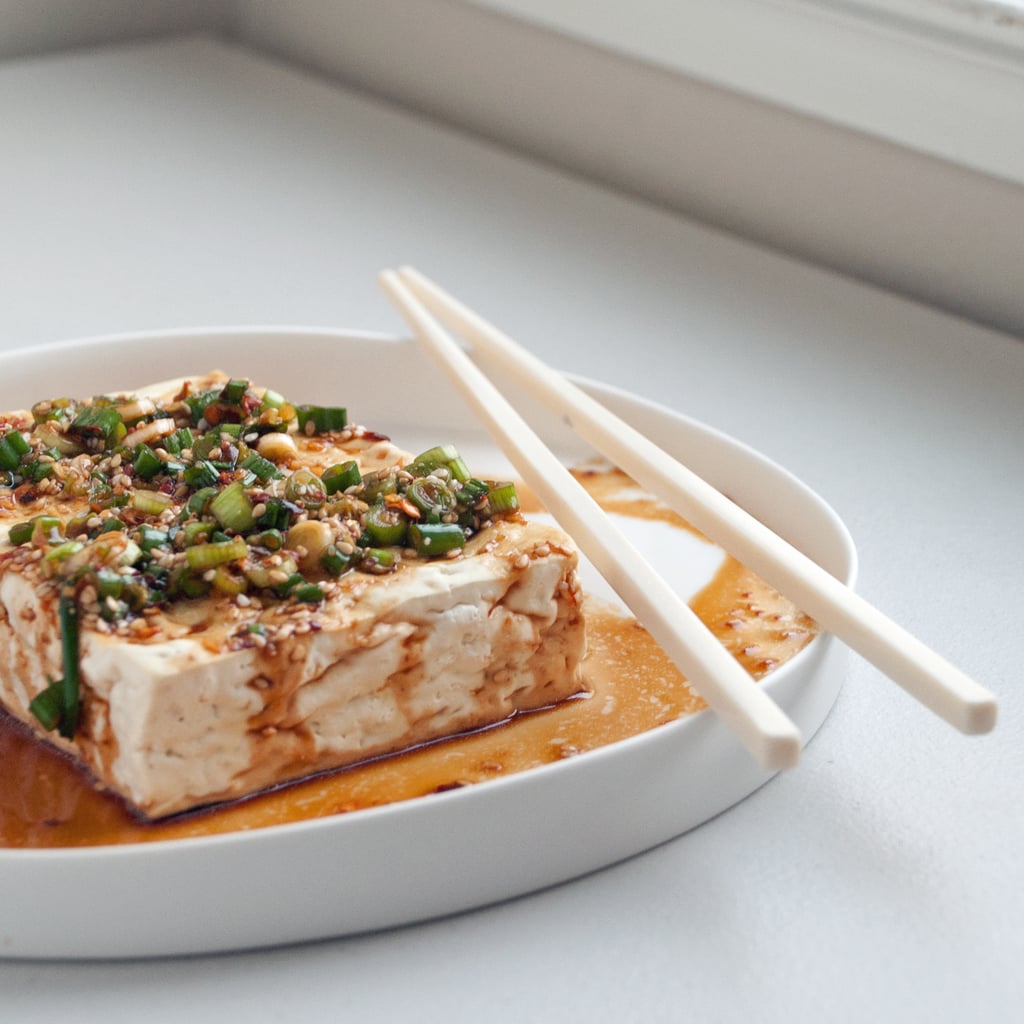 Tofu is an ideal foil for this Korean dish's spicy garlic sauce [102]. Serve it with charred bok choy [103] for an inspired meal that's ready in minutes.
Orecchiette With Brown Butter, Brussels Sprouts, and Walnuts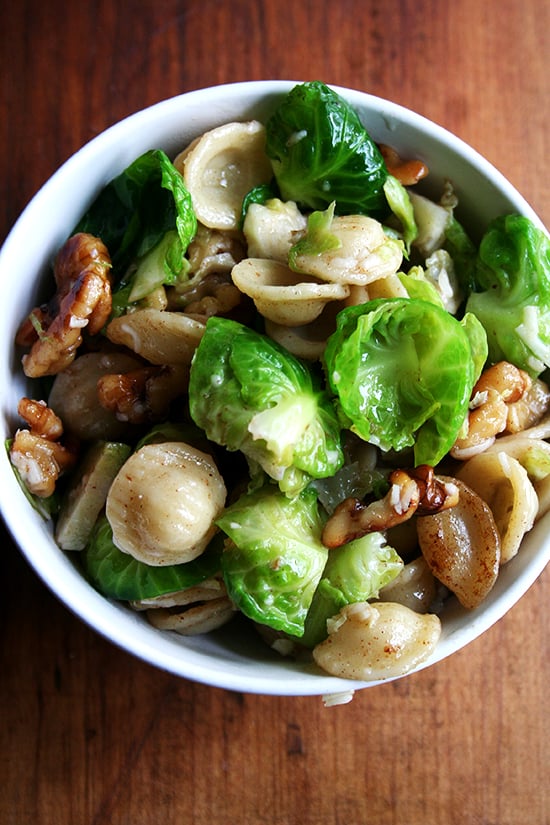 Nutty brown butter, walnuts, and brussels sprouts make for an irresistible bowl of orecchiette [104].
Summery Chicken Stir-Fry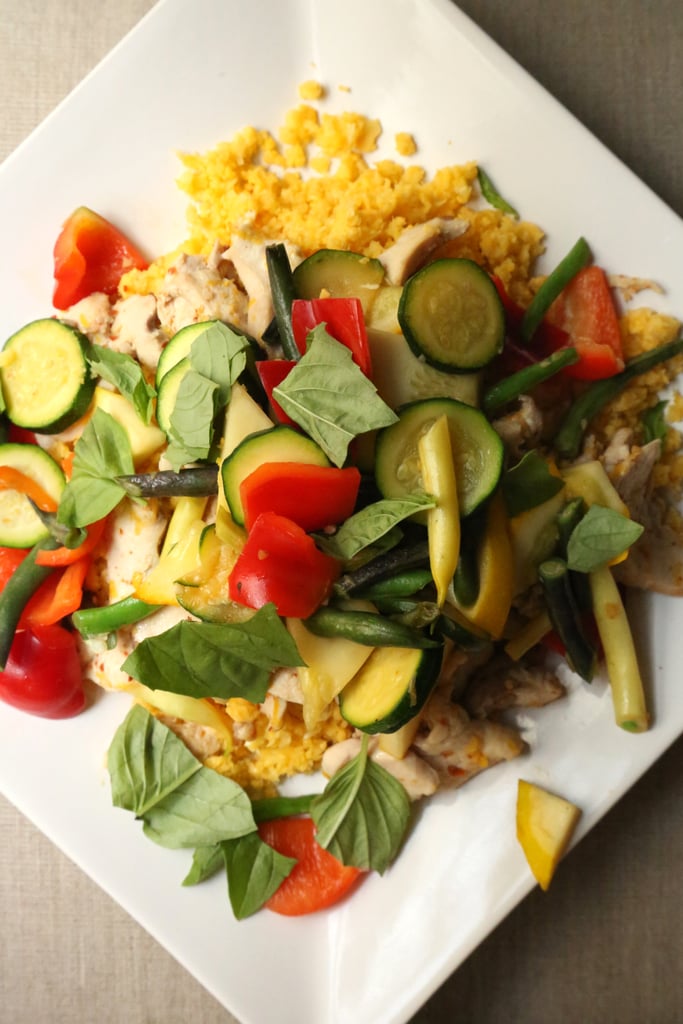 Consider this summery chicken stir-fry [105] recipe a template for experimentation; use whatever vegetables look good at your market. (Of, if you prefer cooking straight from a recipe, pick up the ingredients listed.)
Banh Mi Lettuce Wraps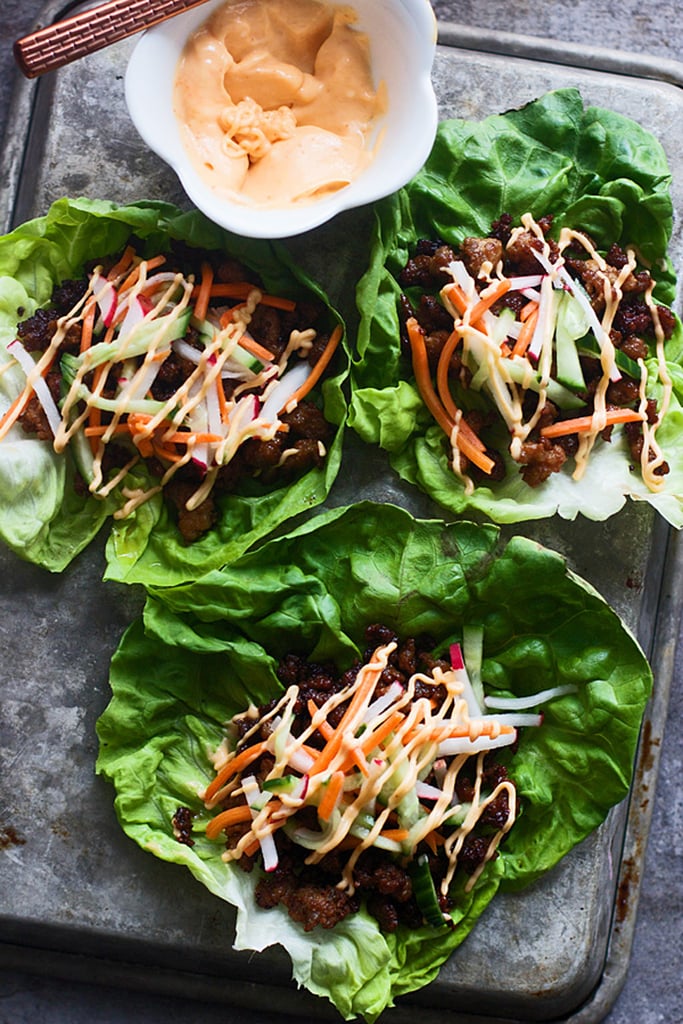 If you're craving a banh mi sandwich but don't want something quite so heavy, make flavorful lettuce wraps [106].
Creamy Cauliflower Alfredo Fettuccine With Bacon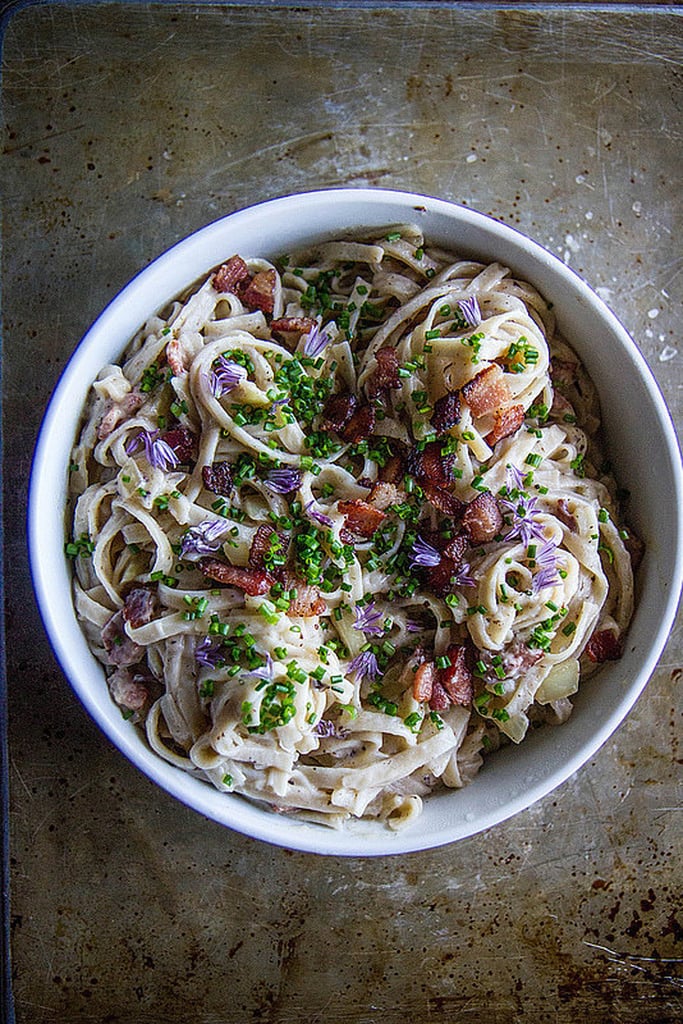 Far less decadent than traditional fettuccine alfredo, this recipe is made with pureed cauliflower and olive oil [107] instead of cream.
Lemon Butter Shrimp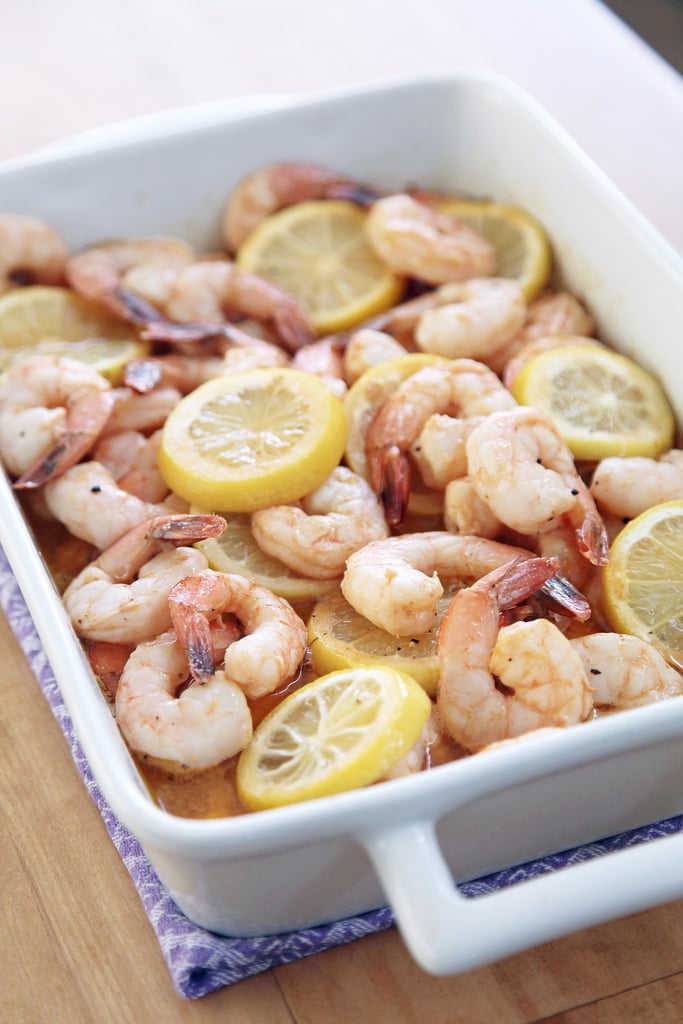 Easy to make and decadent, lemon butter shrimp [108] pairs perfectly with a glass of crisp white wine and a hunk of baguette to mop up the sauce.
Chili Con Queso Nachos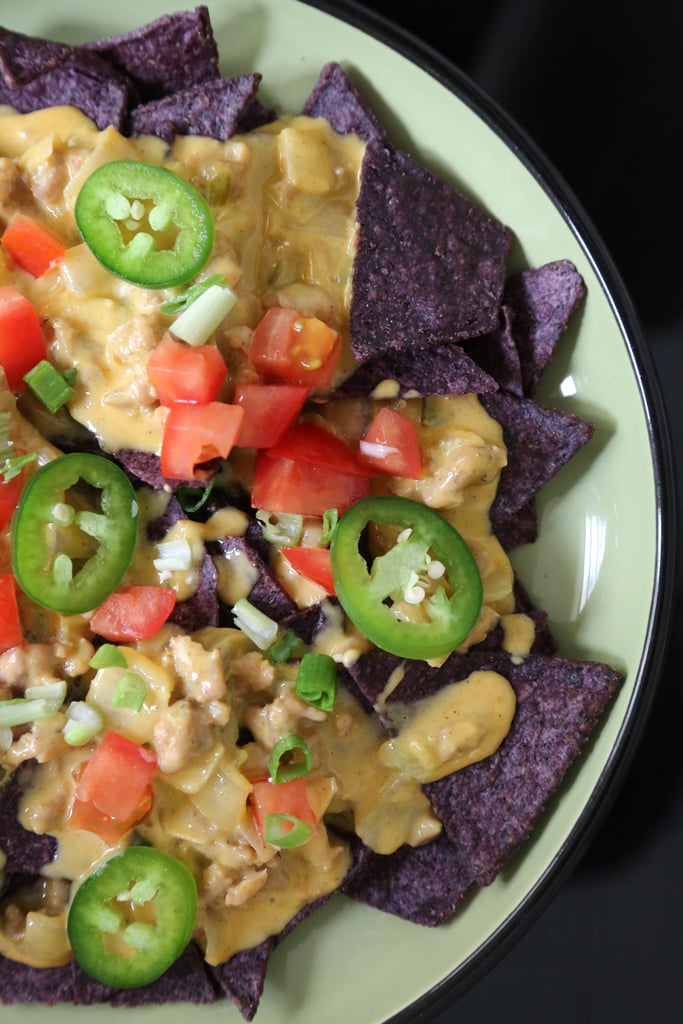 Some nights, junk food like nachos is all you crave. This cheesy recipe [109] with chicken sausage fits the bill.
One-Pot Creamy Pumpkin Penne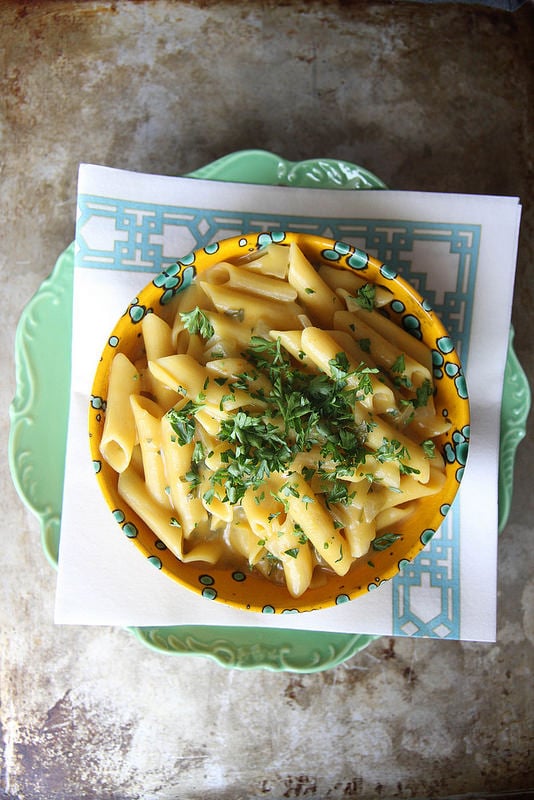 This creamy pasta [110] might usurp pumpkin pie as your favorite Fall pumpkin dish. We're not joking.
Chicken and Kale Salad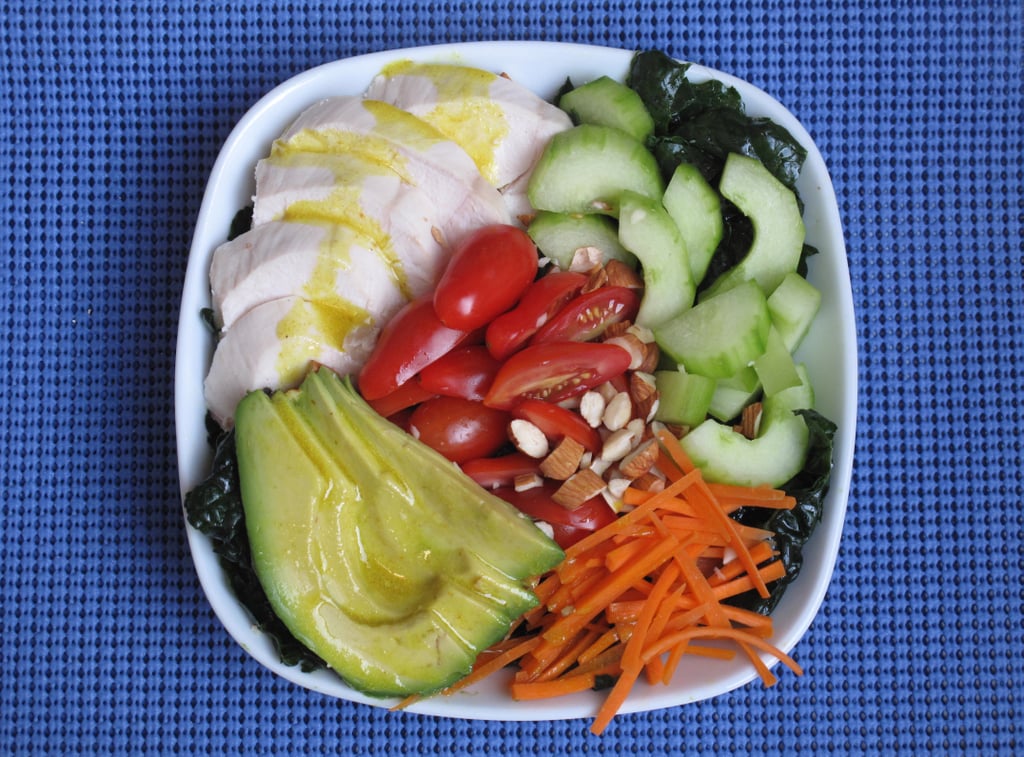 A healthy salad can taste amazing. Don't believe us? This kale and chicken salad [111] is proof that you can pull together unexpected flavors and textures to create a fresh, quick, and flavorful dinner.
Pasta With Nettles, Almonds, and Feta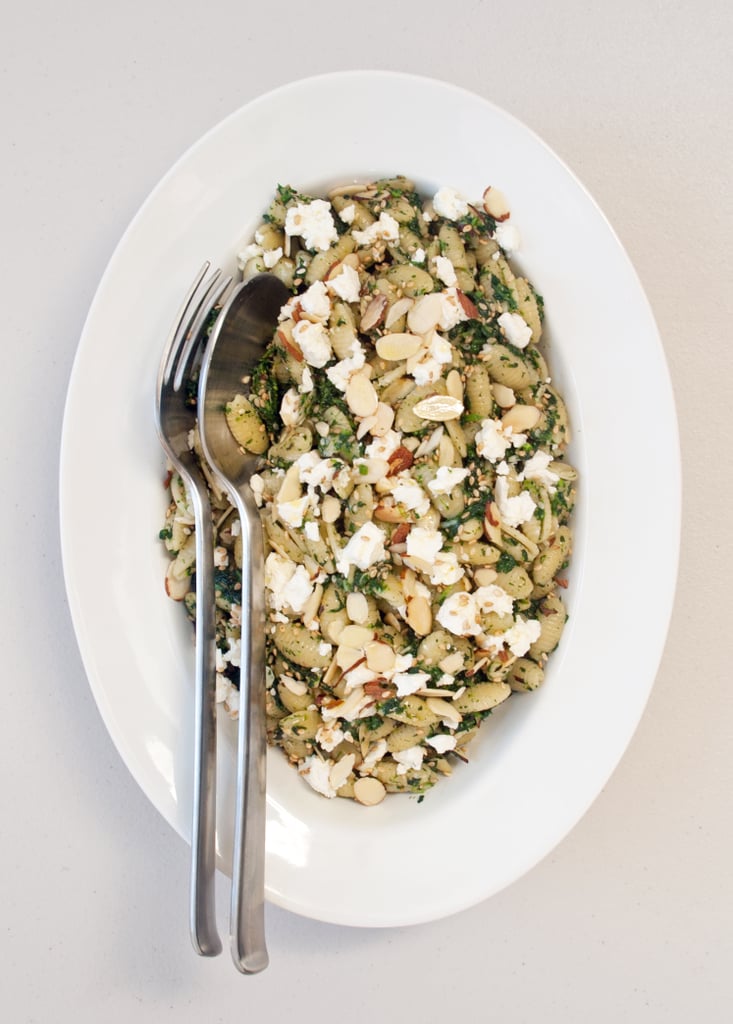 For something a little unexpected, try this pasta with nettles, almonds, feta, and sesame seeds [112]. Nettles not in season? Substitute spinach.
Salmon With Crispy Cabbage and Kale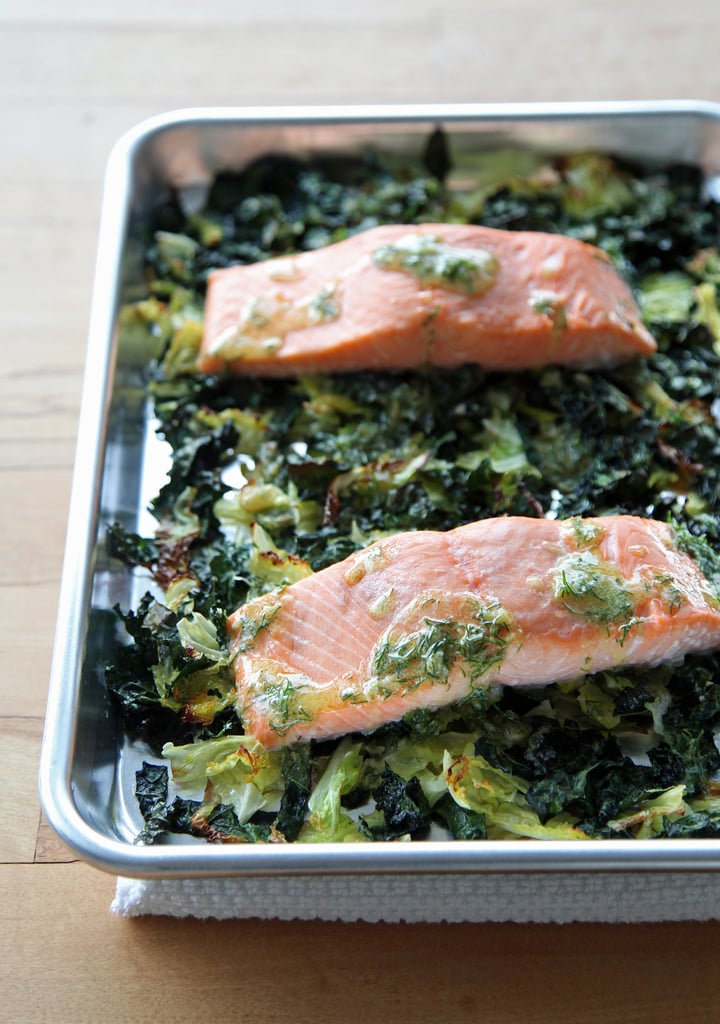 Roasted on one sheet pan, this fast and fresh fish option [113] cleans up with a minimal amount of effort.