If there's one staple that should always be in your freezer, it's chicken. Delicious, healthy, affordable, and filling, it's also easy to defrost and incredibly versatile. From tacos to pasta to salad, there isn't much you can't do with it. Don't have a lot of time to spare for most meals? That's OK: slender chicken tenders can be ready in a flash, and even soul-soothing chicken noodle soup can be ready in under an hour. Join us for some fast and creative ideas with America's most popular meat.
— Additional reporting by Nicole Perry
Photos: Nicole Perry, Anna Monette Roberts
Chicken Spaghetti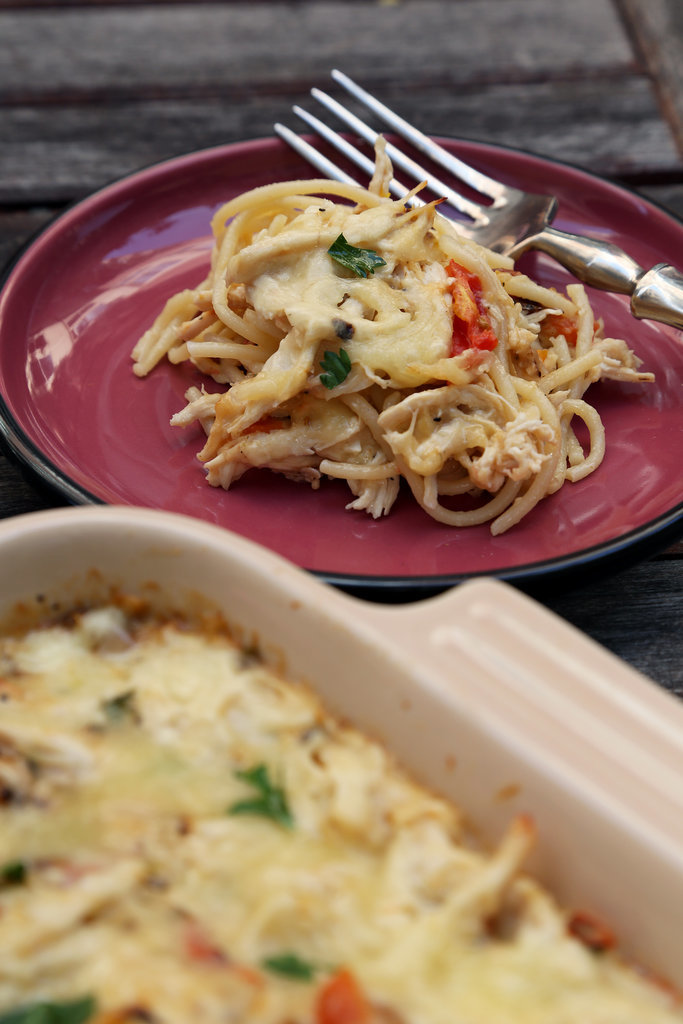 Put a Tex-Mex spin on traditional spaghetti with this bold chicken spaghetti casserole [1].
Larb Gai (Thai Chicken Salad)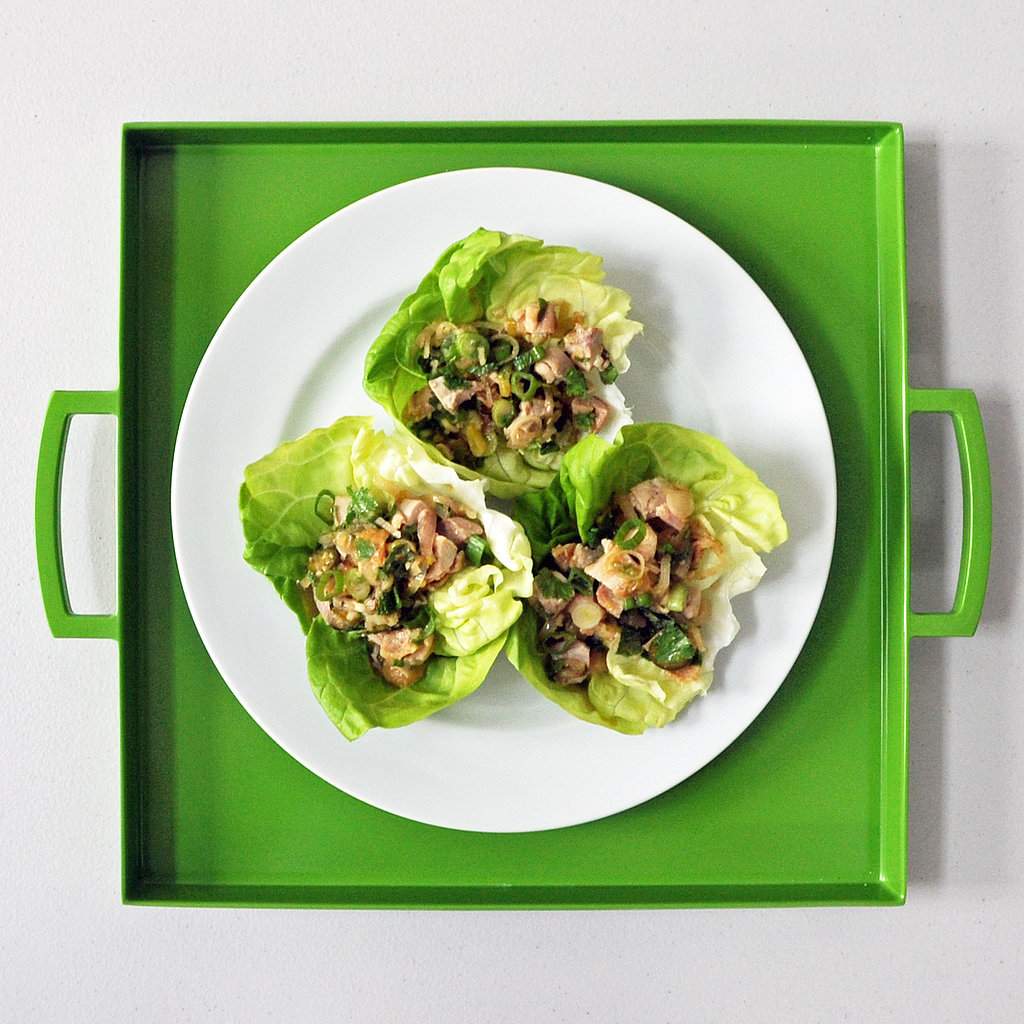 Pretend you're on a vacation throughout Southeast Asia while nibbling this classic Thai chicken salad [2].
Lemon-Garlic Chicken Drumsticks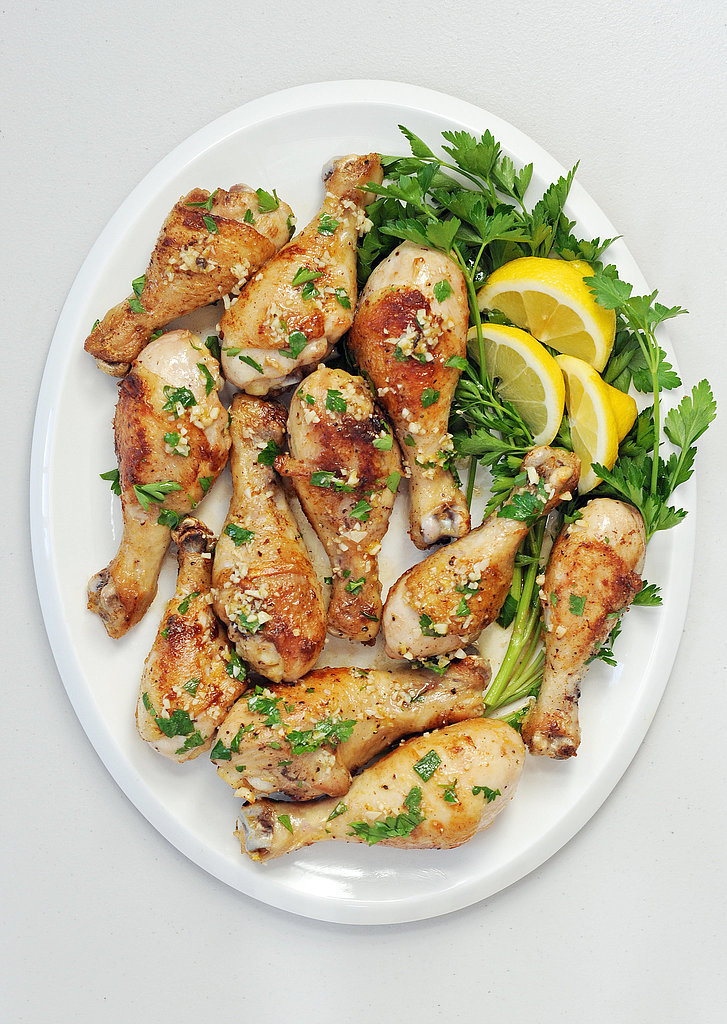 Cooking an entire chicken can take time. If you're in a rush, these lemon-garlic drumsticks [3] are a delicious alternative that will cut down the work for you.
Chicken Lo Mein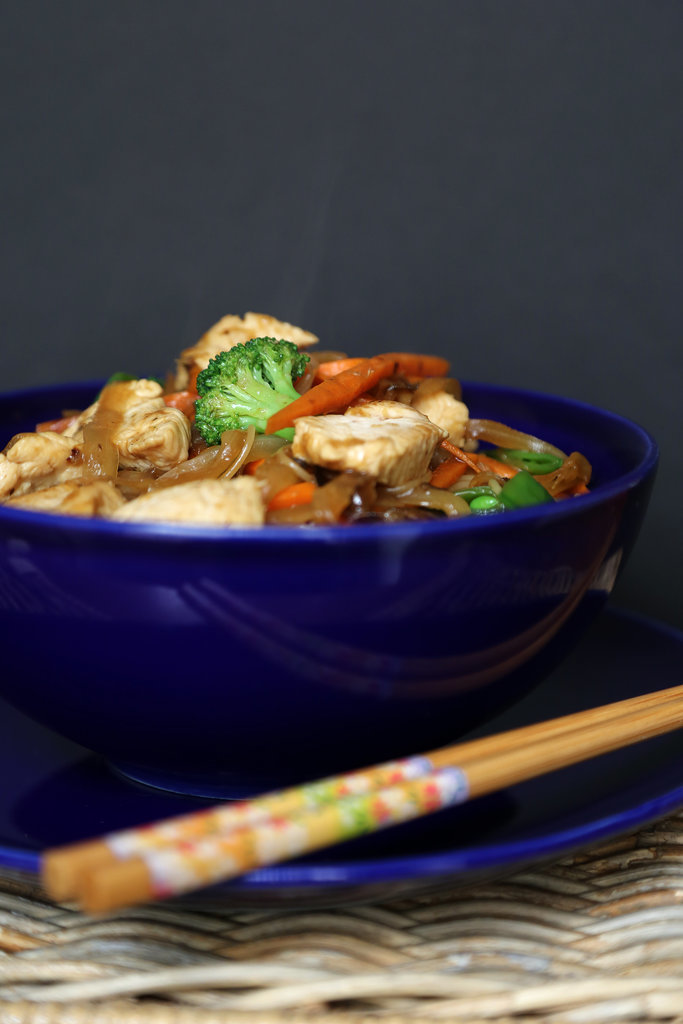 Don't be tempted by takeout. Make chicken lo mein [4] at home instead and celebrate your culinary talents.
Rotisserie Chicken Tacos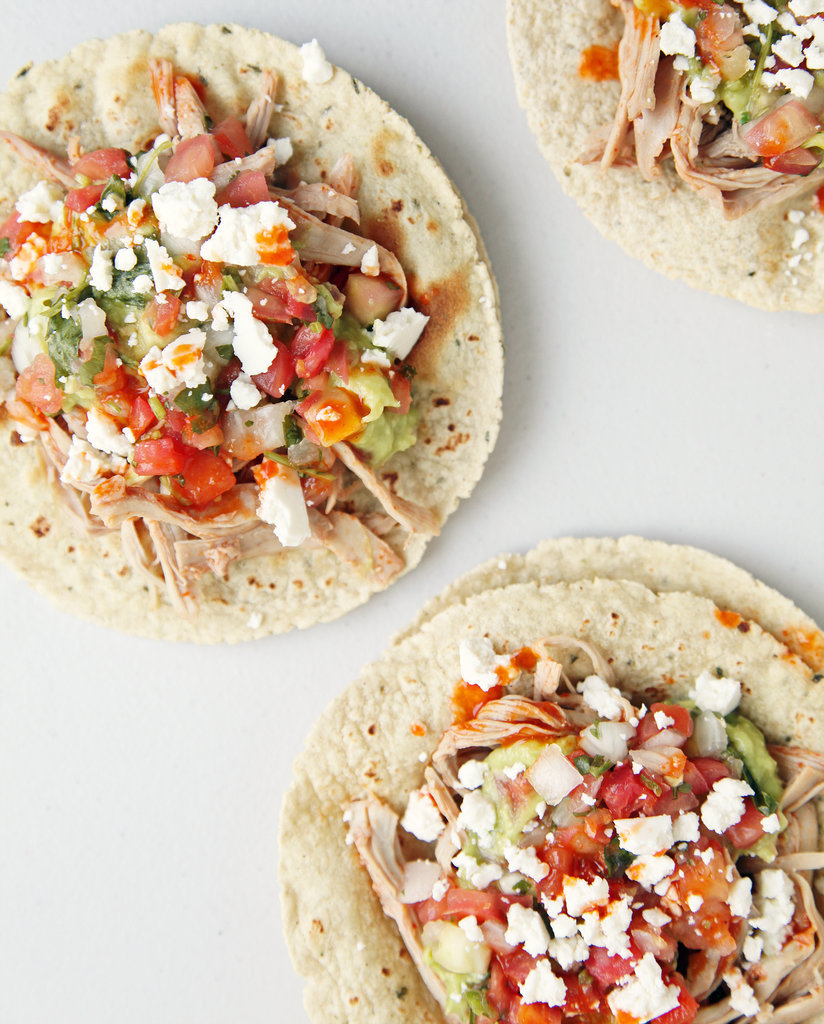 Bulk up leftover chicken by stuffing it in homemade tacos [5]. Corn tortillas with guacamole, pico de gallo, hot sauce, and cotija cheese are all you need to make that chicken shine.
Buffalo Chicken Pizza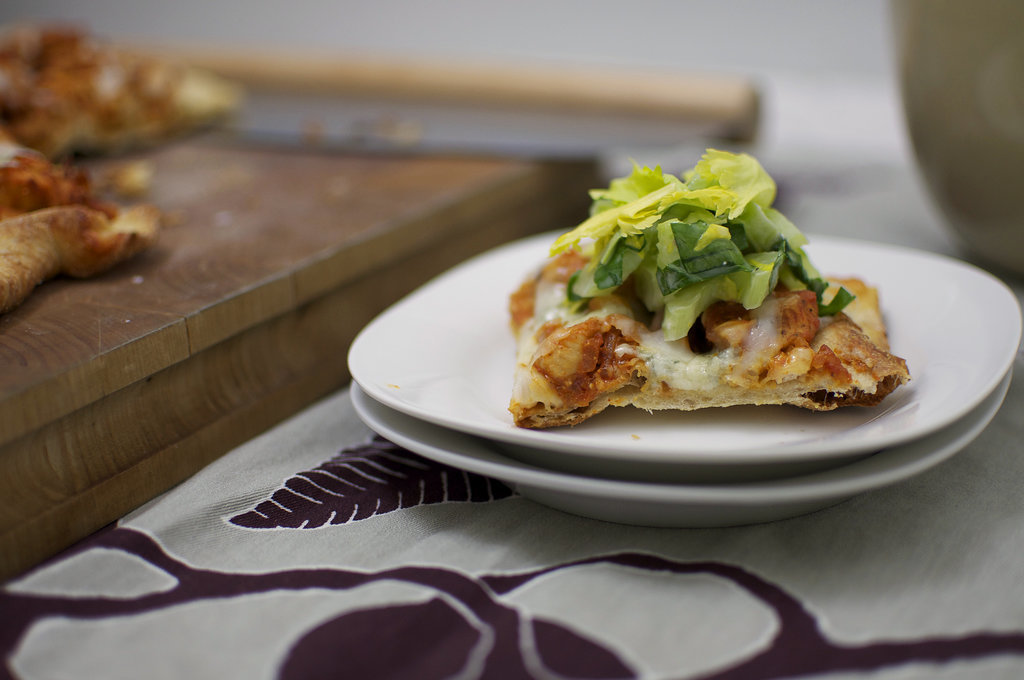 Sure, you could make a meal of wings, but for something a bit more meal-like, take those flavors and pile them atop pizza instead [6].
Chicken Noodle Soup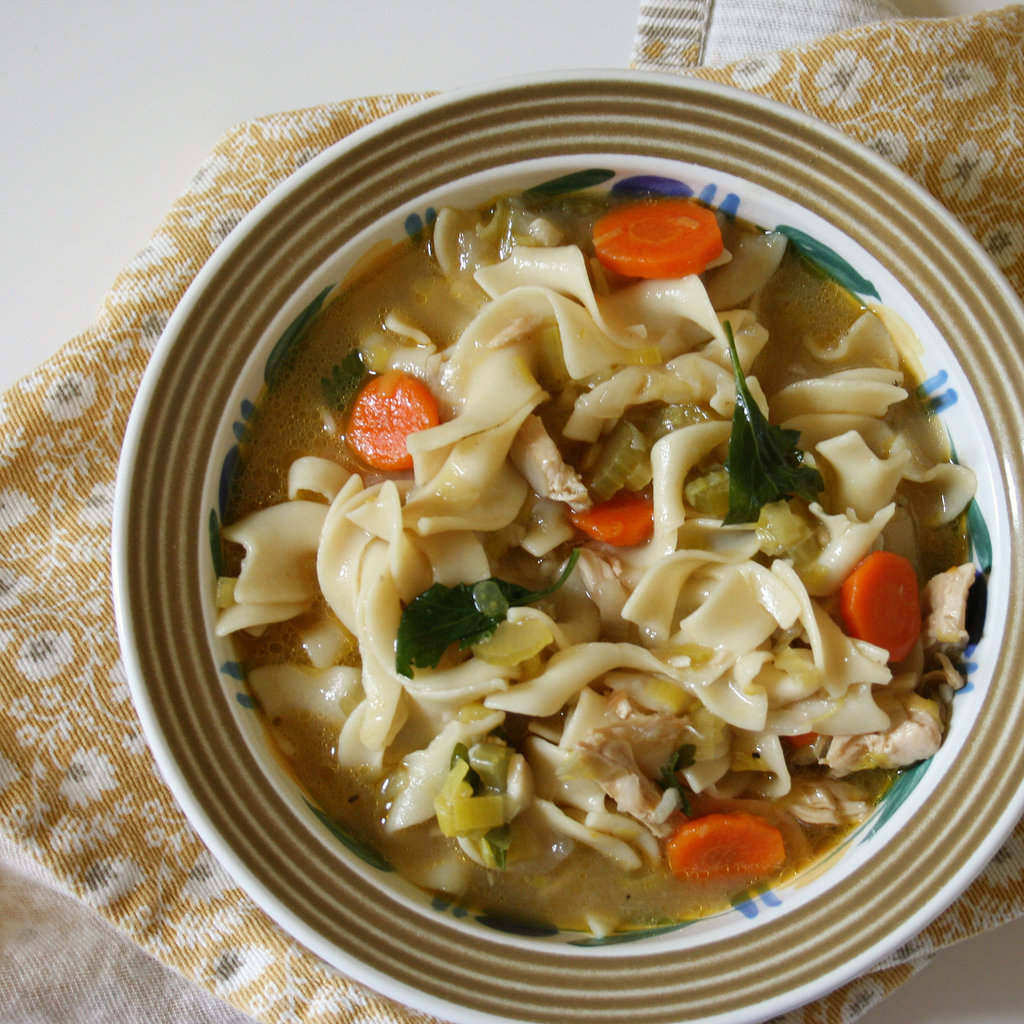 On a night when you're craving something cozy, there's nothing like a rich bowl of chicken noodle soup [7] to warm you up.
Orange Chicken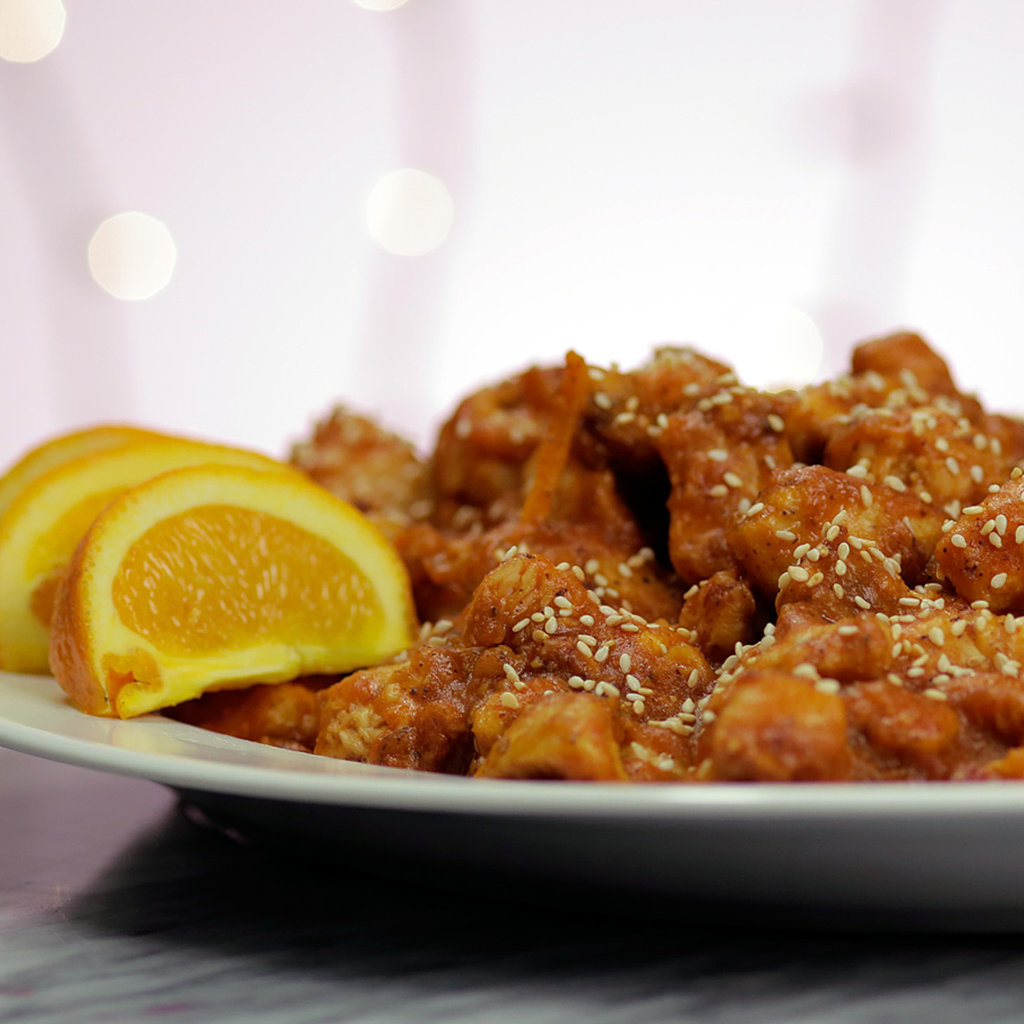 Love P.F. Chang's? Make our take on the restaurant's orange chicken [8].
Lemon and Lavender Chicken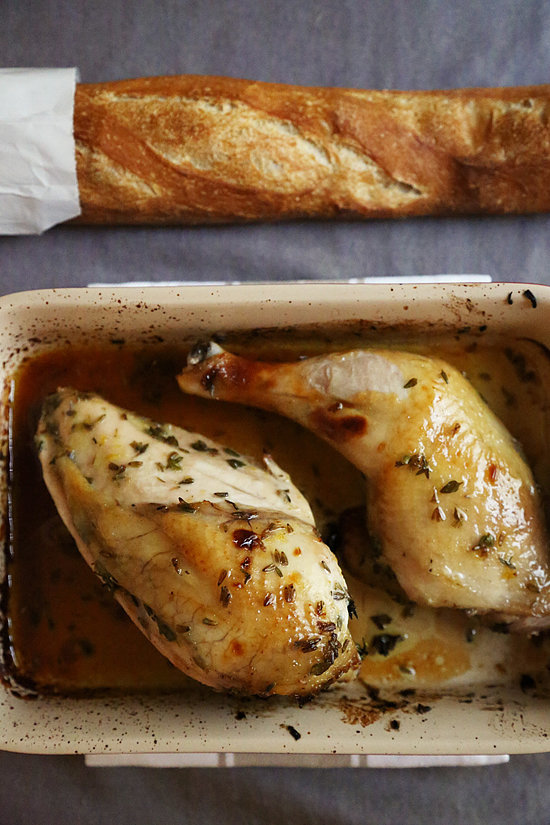 A dish as elegant as lemon and lavender chicken [9] can be yours on a weeknight, provided you plan ahead and get it marinating before you head to work.
Baked Fried Chicken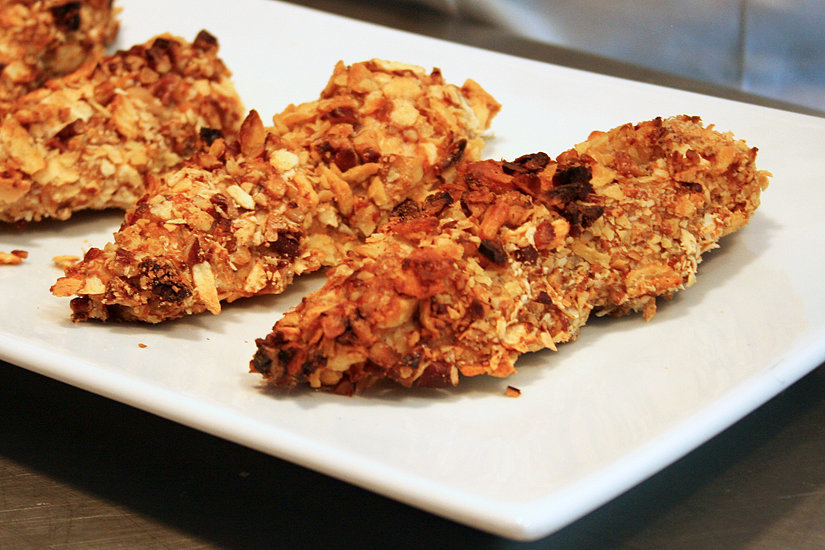 Who knew you could bake fried chicken [10]? The crust is made of a combo of pecans and Ritz Crackers and may even taste better than the traditional fried batter.
Chicken Thighs With Rhubarb and Cucumber Salsa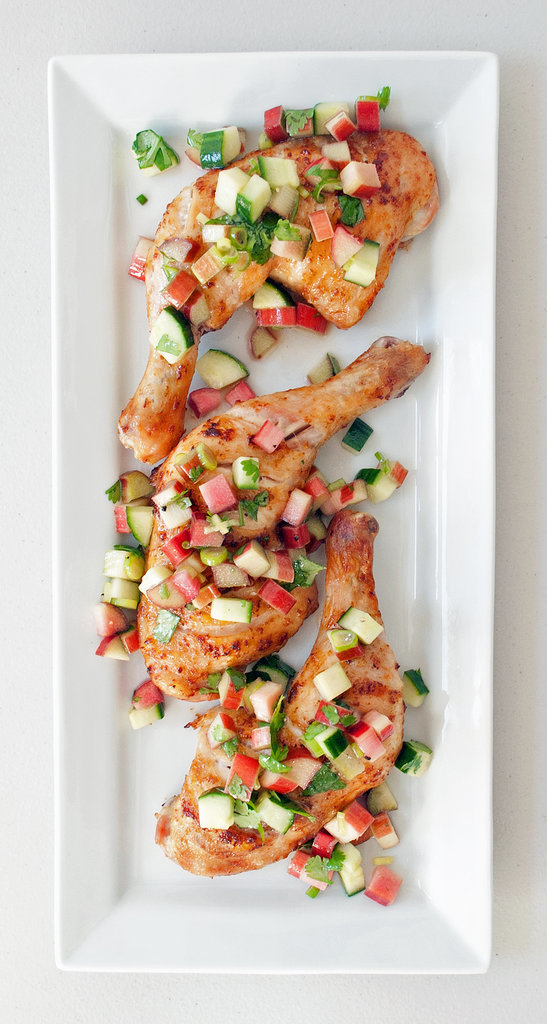 A spicy cucumber and rhubarb salsa [11] might sound like an unusual topping for chicken, but just trust us — it adds bright flavor, crunch, and interest.
Chicken Cobb Salad Wrap
Wraps aren't only for lunch; case in point, this filling take on chicken Cobb salad [12].
Chili Con Queso Nachos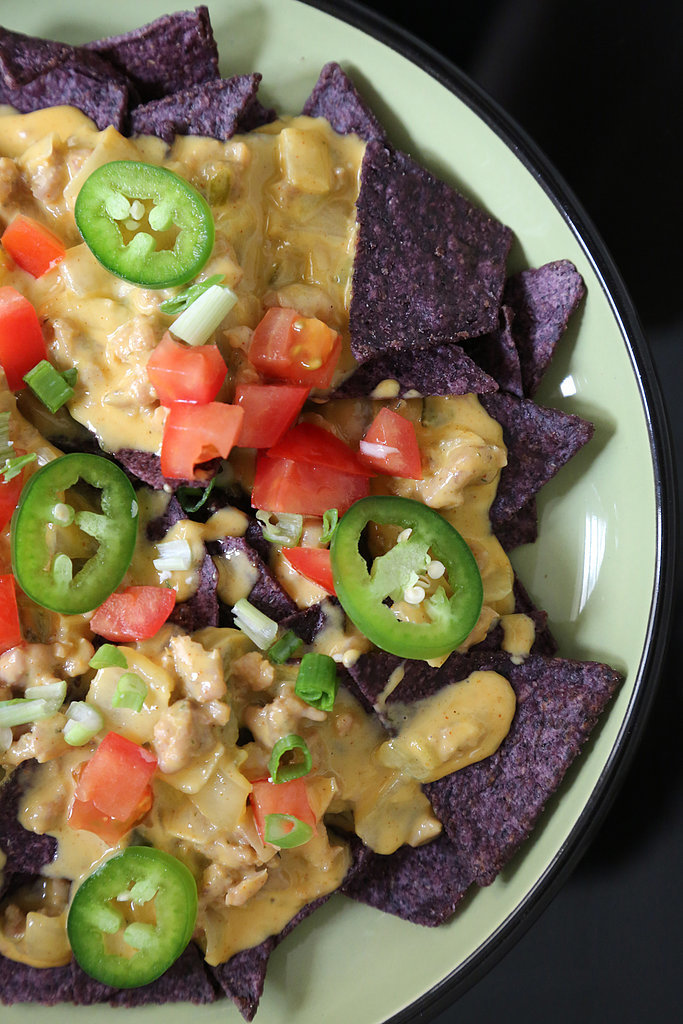 Some nights, junk food like nachos is all you crave. This cheesy nacho recipe [13] with chicken sausage fills the bill.
Chicken and Kale Salad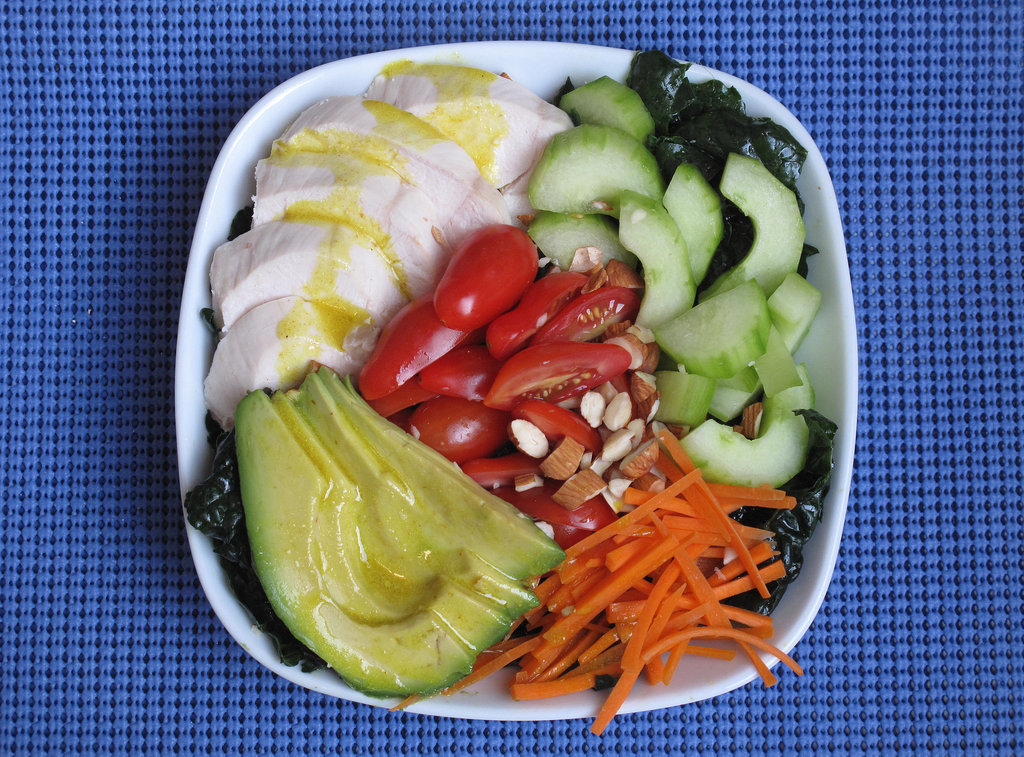 A healthy salad can taste amazing. Don't believe us? This kale and chicken salad [14] is proof that you can pull together unexpected flavors and textures to create a fresh, quick, and flavorful dinner.
Grilled Chicken Salad With Sherry-Herb Vinaigrette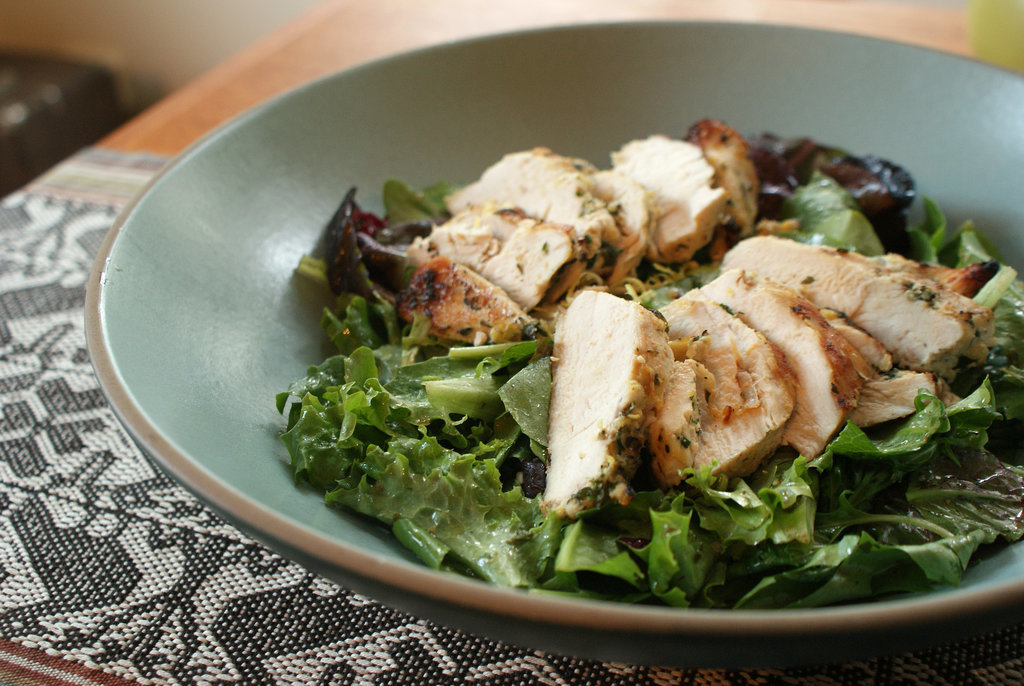 Michelle Obama's recipe for grilled chicken salad [15] is simple, sophisticated, and satisfying.
Chicken Parmesan Sub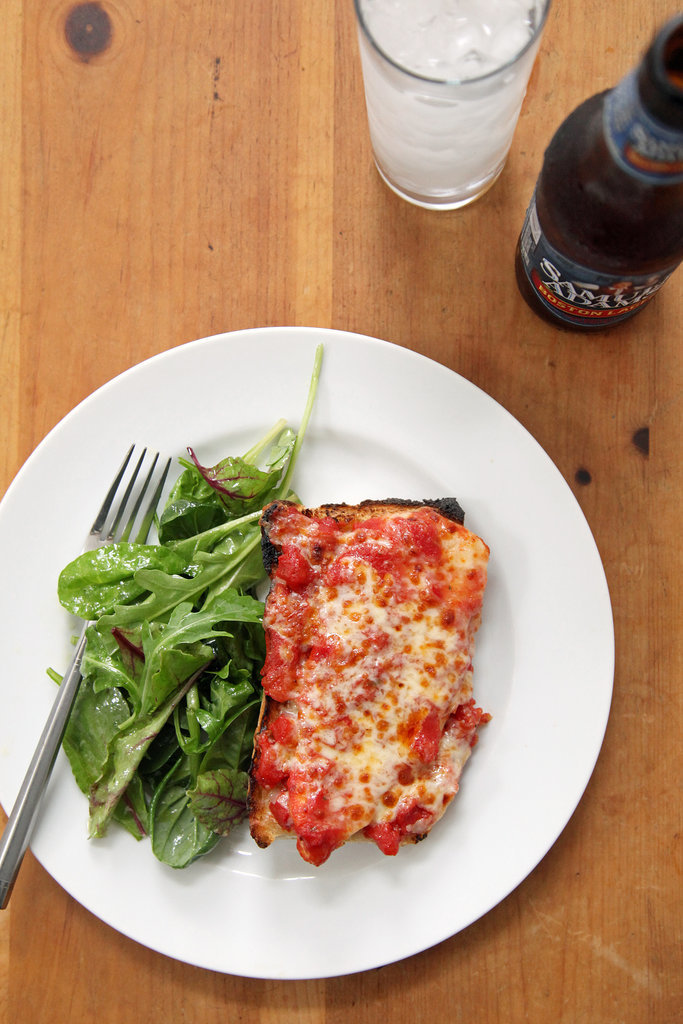 A sandwich may sound more like an option for lunch, but this chicken parmesan sub [16] is robust, meaty, and worthy of your evening meal.