Fast & Easy Dinner: No-Bake Macaroni and Cheese
Fast & Easy Dinner: No-Bake Macaroni and Cheese
Stop! Put down that box of macaroni and cheese and pick up a cheese grater. This recipe for no-bake mac and cheese is creamy, delicious, and simple to put together. Made with lowfat milk, whole-wheat pasta, and broccoli, it's far healthier than its boxed counterpart. To serve this meal without heading to the grocery store, use whatever cheese and frozen vegetables you have on hand. Sound delish? Get the recipe when you read more.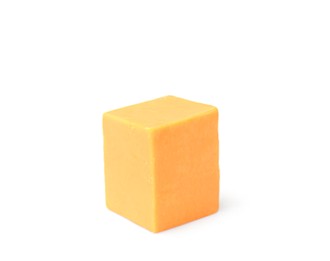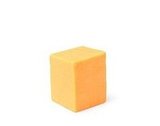 Ingredients
8 ounces whole-wheat elbow noodles (2 cups)
1 10-ounce package frozen chopped broccoli
1 3/4 cups low-fat milk, divided
3 tablespoons flour
1/2 teaspoon garlic powder
1/2 teaspoon salt
1/4 teaspoon ground white pepper
3/4 cup shredded extra-sharp Cheddar cheese
1/4 cup shredded Parmesan cheese
1 teaspoon Dijon mustard
Directions
Bring a large pot of water to a boil. Cook pasta for 4 minutes. Add frozen broccoli and continue cooking, stirring occasionally, until the pasta and broccoli are just tender, 4 to 5 minutes more.
Meanwhile, heat 1 1/2 cups milk in another large pot over medium-high heat until just simmering.
Whisk the remaining 1/4 cup milk, flour, garlic powder, salt and pepper in a small bowl until combined. Add the flour mixture to the simmering milk; return to a simmer and cook, whisking constantly, until the mixture is thickened, 2 to 3 minutes.
Remove from the heat and whisk in Cheddar, Parmesan and mustard until the cheese is melted.
Drain the pasta and broccoli and add to the cheese sauce. Return to the heat and cook, stirring, over medium-low heat, until heated through, about 1 minute.
Serves 4.
NUTRITION INFORMATION: Per serving: 412 calories; 13 g fat (7 g sat, 1 g mono); 37 mg cholesterol; 56 g carbohydrate; 22 g protein; 7 g fiber; 640 mg sodium; 236 mg potassium. Nutrition bonus: Vitamin C (70% daily value), Calcium (40% dv), Fiber (27% dv), Vitamin A (25% dv), Magnesium (16% dv).
3 Carbohydrate Servings
Information
Category

Main Dishes, Pasta

Cuisine

North American