Fast & Easy Dinner: Halibut With Lentils and Mustard Sauce
Fast & Easy Dinner: Halibut With Lentils and Mustard Sauce
If you're looking to impress on a weeknight, then this seasonal entrée will certainly do the trick. The halibut takes on a French twist when it's served over a bed of sweet potatoes and lentils, and topped with mustard-tarragon sauce. Save a little extra sauce, whisk with olive oil and toss with fresh greens — et voilà! You've got a salad to add to the mix. Get the recipe when you read more.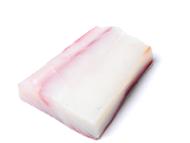 From Real Simple
Halibut With Lentils and Mustard Sauce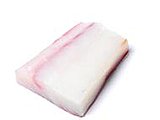 Ingredients
2 tablespoons olive oil
1 large onion, chopped
2 cloves garlic, chopped
1 medium sweet potato, peeled and cut into 1⁄4-inch pieces
2 1/2 cups low-sodium chicken broth
1 1/4 cups green lentils, rinsed (1/2 pound)
Kosher salt and black pepper
4 6-ounce pieces halibut fillet
1/4 cup Dijon mustard
1/4 cup dry white wine
1 chopped fresh tarragon
Directions
Heat 1 tablespoon of the oil in a large saucepan over medium heat. Add the onion and cook, stirring occasionally, until softened, 5 to 6 minutes.
Add the garlic and sweet potato and cook, stirring, for 1 minute. Add the broth and lentils and simmer, covered, until the lentils are tender, 20 to 25 minutes. Season with 1/2 teaspoon each salt and pepper.
Meanwhile, heat the remaining tablespoon of oil in a large skillet over medium-high heat. Season the fish with 1/4 teaspoon each salt and pepper. Cook until opaque throughout, 3 to 5 minutes per side.
In a bowl, whisk together the mustard, wine, and tarragon. Drizzle over the fish and lentils.
Serves 4.

Yield: Makes 4 servings
Information
Category

Fish, Main Dishes

Cuisine

French