Fast & Easy Dinner: Macaroni and Brie With Crab
Fast & Easy Dinner: Macaroni and Brie With Crab
Feeling nostalgic? Treat yourself to a decadently grown-up version of the classic childhood favorite macaroni and cheese. Oozing melted brie and fresh flaky crabmeat are luxurious ingredients that turn this ordinary pasta into a restaurant quality dish. Just because the elements are fancy doesn't mean this meal will take forever to make. These gourmet individually sized mac and cheeses will be ready in under an hour. Get the recipe when you read more.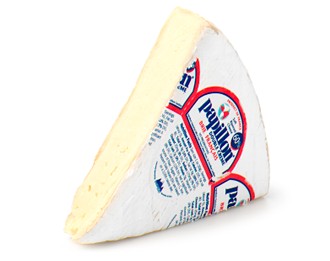 Macaroni and Brie With Crab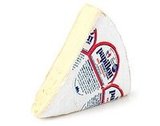 Ingredients
1 medium sweet onion, halved and thinly sliced
5 Tbsp. butter
1 lb. dried medium shell pasta
1/3 cup all-purpose flour
3/4 tsp. salt
1/2 tsp. ground black pepper
3 cups milk
1 lb. Brie cheese, trimmed and chopped (reserve 8 small wedges for topping, if desired)
2 6- to 6.5-oz. cans lump crabmeat, drained, flaked, and cartilage removed
3 slices firm white bread, torn into large pieces
Directions
Preheat oven to 350 degrees F. Lightly coat eight 14-to 16-ounce individual baking dishes with cooking spray; set aside.
In large skillet cook onion in butter over medium-low heat about 15 minutes or until tender and golden brown, stirring occasionally. Meanwhile, cook pasta according to package directions; drain and return to pan.
Add flour, salt, and pepper to onion in skillet; stir until combined, about 1 minute. Add milk all at once. Cook and stir until slightly thickened and bubbly.
Gradually add chopped cheese; cook over medium-low heat until cheese melts. Stir into pasta. Fold in crab. Transfer to baking dishes.
Place bread pieces in food processor; cover and process to coarse crumbs. Sprinkle crumbs over pasta mixture.
Bake, uncovered, 20 to 25 minutes or until heated through and crumbs are golden brown. If desired, add a wedge of Brie to each dish the last 5 minutes of baking time.
Serves 8.
Information
Category

Main Dishes, Pasta