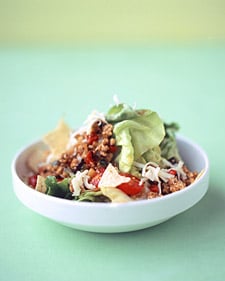 Taco salad is one of my guilty pleasure foods. When I'm alone at my parents' house, I like to make a large one and enjoy it for several meals.
This divine variation features ground turkey mixed with a store made salsa. The recipe calls for zucchini and bell pepper, but if you prefer eggplant and squash, use those instead.
To make a vegetarian version replace the ground turkey with canned beans. Sound tasty? Get the recipe:
.