Fast & Easy Dinner: Warm Winter Salad
Fast & Easy Dinner: Warm Winter Salad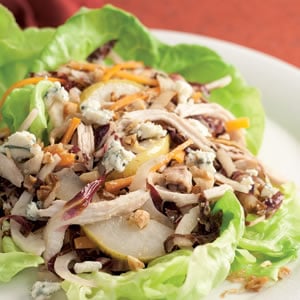 Jam-packed with crisp vegetables and poached chicken, this salad is a healthy, filling meal in itself. The dressing calls for sherry vinegar, but if you don't have it in your pantry simply use white wine vinegar.
To toast the walnuts, cook in a small skillet over medium-low heat until they are fragrant and lightly browned.
Check out the recipe and
.