If the busyness of Summer has you craving a home-cooked meal, consider preparing one of these five Italian dishes. Using fresh, traditional ingredients loaded with flavor, these dishes prove that simple doesn't have to be boring. From garlicky pasta to shrimp with piquant salsa verde, this dinner Italiano is certain to impress guests and can be prepared in a matter of minutes!
Photo: Susannah Chen, Nicole Perry, and Camilla Salem
Three-Ingredient Tomato Sauce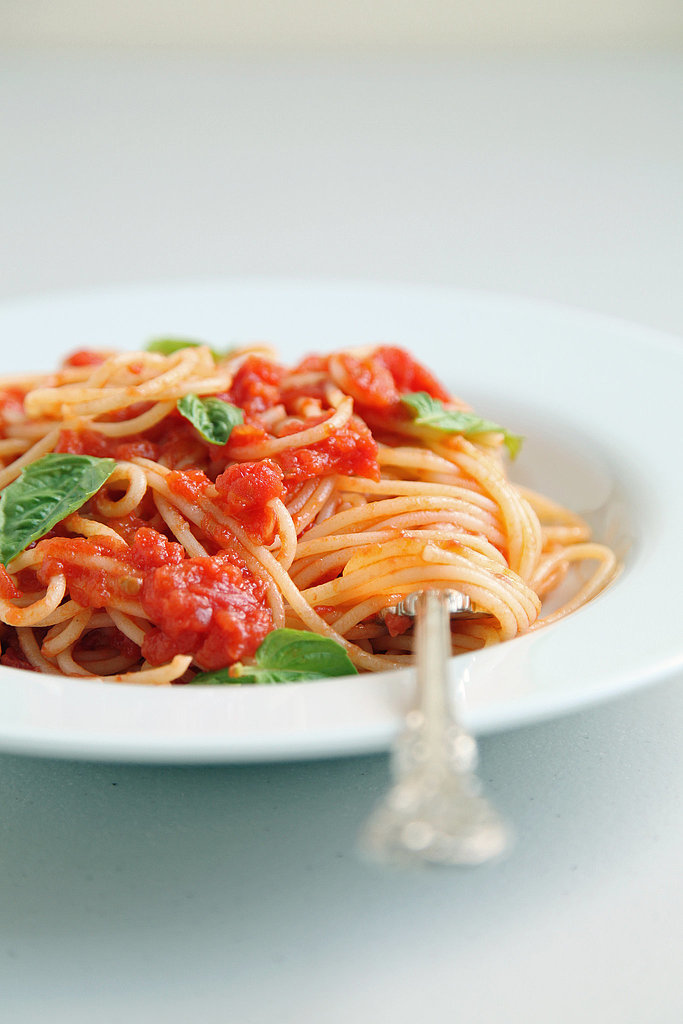 Marcella Hazan's iconic three-ingredient tomato sauce [1] combines tomatoes, butter, and a yellow onion. Thanks to the simple prep, it will become a staple sauce in your household.
Photo: Nicole Perry
Shrimp With Salsa Verde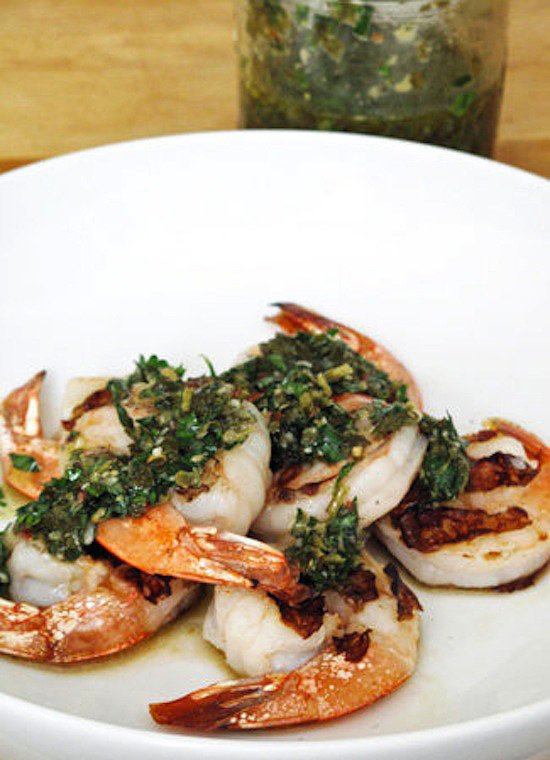 Loaded with flavor, Italian salsa verde [2] is an effortless recipe that delivers. Add it to a Summer staple like shrimp for a fail-proof delight. The best part? You can make it in just five minutes!
Photo: Susannah Chen
Pasta Carbonara With Leeks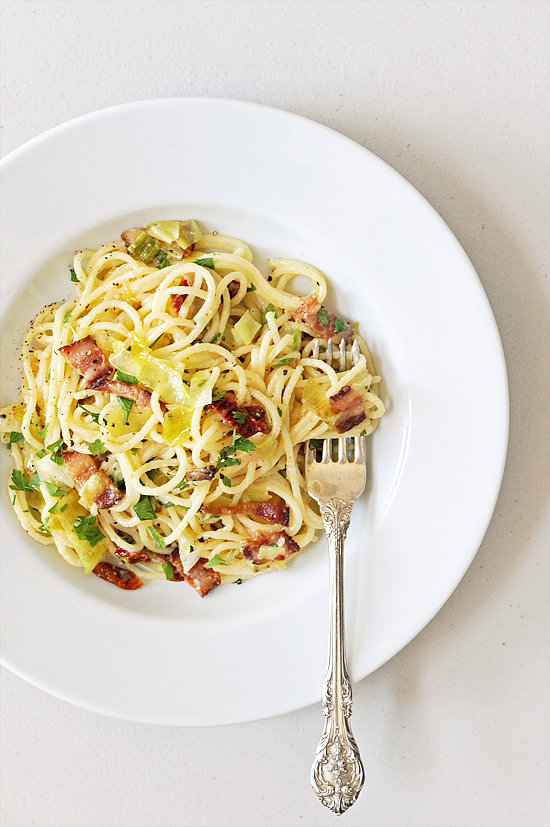 To make pasta carbonara more appropriate for Summer [3] (read: lighter), add fresh flavor in the form of slightly sweet leeks, a handful of parsley, and a few candy-sweet sun-dried tomatoes. Prep time requires just a couple of minutes — really!
Photo: Nicole Perry
Simple Pizza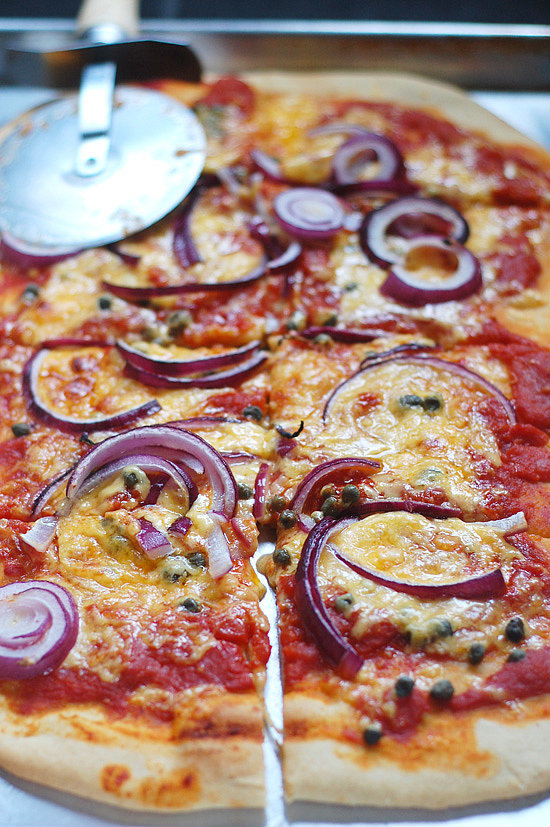 If you have the time to make your dough from scratch [4], it's actually incredibly easy to do. But to save on time, you can buy some premade pizza dough and still cook your own pie by topping it with simple ingredients that you probably already have in your refrigerator.
Photo: Camilla Salem
Spaghetti Aglio, Olio, e Peperoncino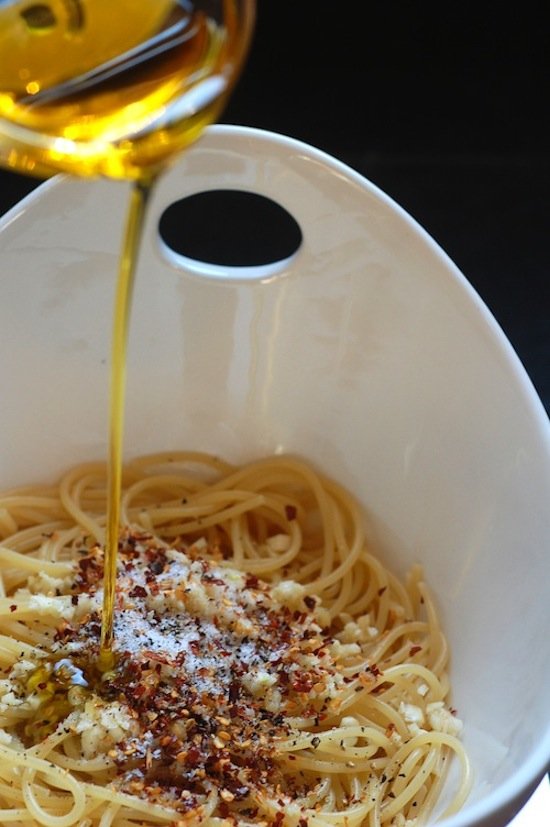 Don't let the name of this Italian pasta dish [5] scare you. Translated, it means spaghetti with garlic, oil, and chili pepper flakes. It's a simple yet flavor-packed recipe.
Photo: Camilla Salem