Fast Thanksgiving Recipes
A Last-Minute Thanksgiving Menu Sure to Impress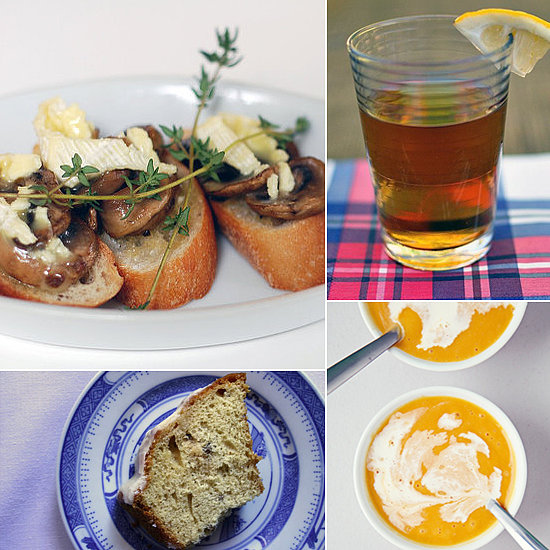 1
A Last-Minute Thanksgiving Menu Sure to Impress
For many, Thanksgiving is a monthlong production that involves plenty of planning ahead when it comes to oven space, refrigerator space, and day-of preparation. But even if you're not much of a planner — or you've suddenly been put on the spot to pull off a Turkey Day feast! — I promise that you can still host a meal worth boasting about afterwards.
The key to a successful last-minute feast is to choose snappy dishes with only a few ingredients, many of which you'll already have on hand. Rest assured, however, that the menu will be anything but mundane:
Gin and it cocktail
Antipasto skewers
Mushroom and brie bruschetta
Shredded brussels sprouts and kale salad
Prosciutto-wrapped turkey roulade
Butternut squash soup
Roasted sweet potatoes
Cranberry salsa
Herbed rice salad
Honey whiskey bundt cake
More on the menu, and every recipe to go with it, when you keep clicking.
Latest Food