This Father's Day [1], kick off the celebration the right way — with a top-notch breakfast. Whether you bring him breakfast in bed or serve up a buffet-style gathering, these delectable dishes are guaranteed to show him, and his stomach, how much you care. Now's the time to repay the love for all those times he made you scrambled eggs in the morning before school. He deserves the best, so why shouldn't you go all out?
— Additional reporting by Hilary White
Photo: Anna Monette Roberts ande Lizzie Fuhr
Mango Grapefruit Mimosa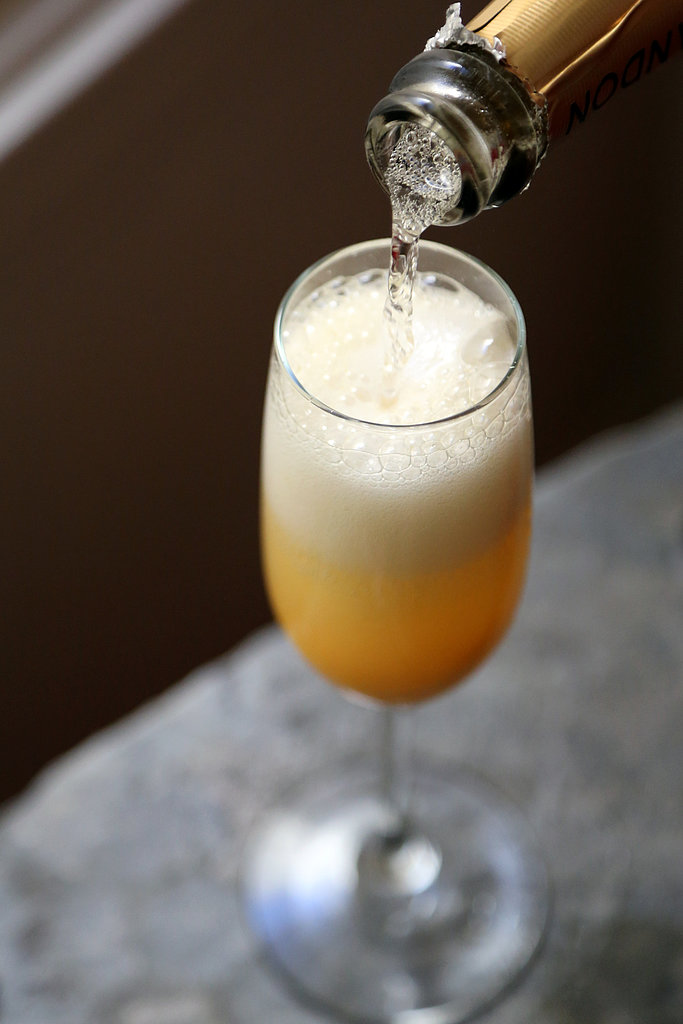 This Sunday, a regular mimosa just won't do. Kick up a classic with this unexpected mango grapefruit version [2].
Photo: Anna Monette Roberts
Buttermilk Pancakes
Ditch the mix and cook up these buttermilk pancakes [3] from scratch. Top them off with a bit of butter and some authentic maple syrup.
Photo: Anna Monette Roberts
Poached Eggs in Tomato Sauce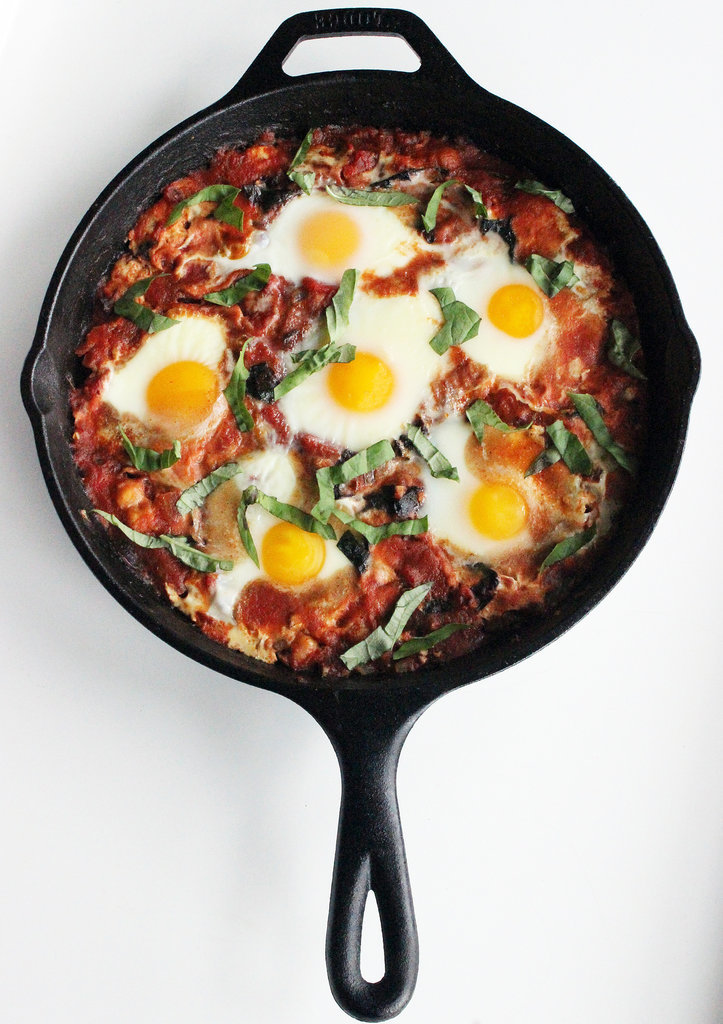 Enjoy eggs in a new way with a Middle Eastern-inspired poached eggs with tomato, swiss chard, and chickpeas [4] recipe.
Photo: Lizzie Fuhr
Classic French Toast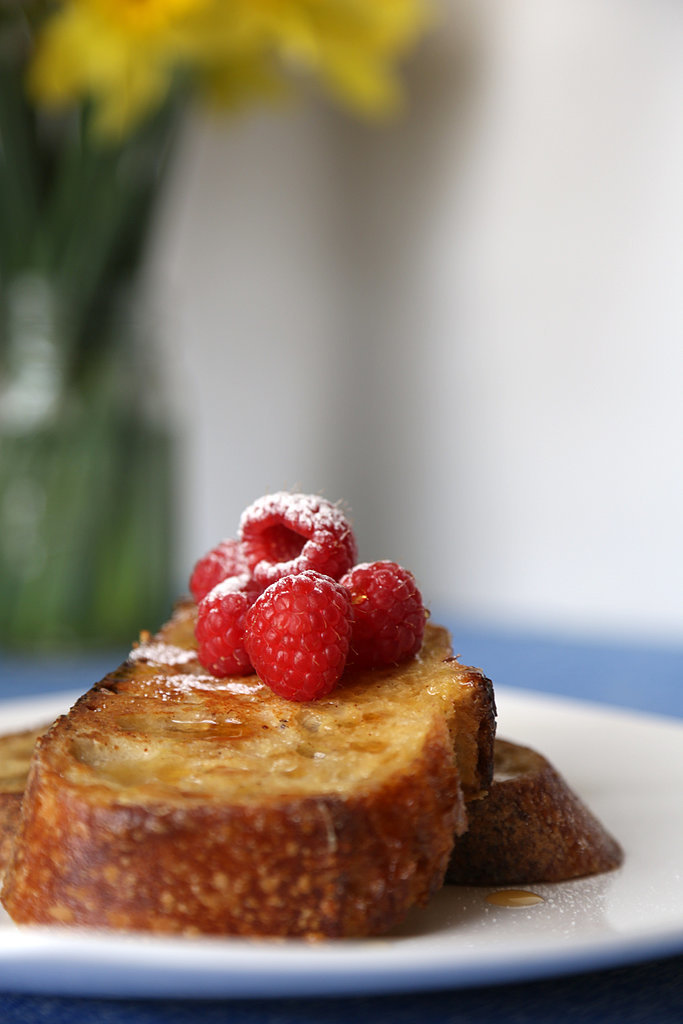 You can never go wrong with classic comfort food, and this superb french toast [5] recipe is delicious proof.
Photo: Anna Monette Roberts
French Rolled Omelet
A French rolled omelet [6] is as delectable as they come. Sprinkle it with minced herbs for a simple, savory treat for Dad.
Photo: Anna Monette Roberts
Maple Bacon Cinnamon Rolls
Satisfy his sweet tooth with decadent, indulgent maple bacon cinnamon rolls [7] — it is quite the special occasion, after all!
Sweet Potato Hash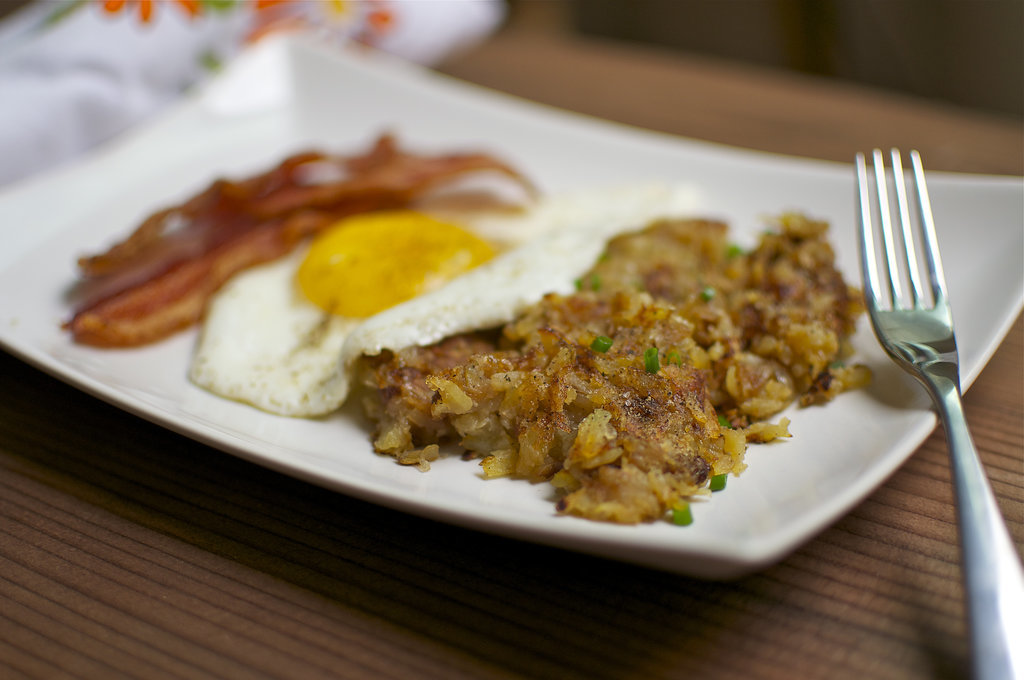 What better than an all-American meal to celebrate Dad? Typical eggs, bacon, and potatoes get an upgrade with homemade sweet potato hash [8].
Photo: Lauren Hendrickson
Baked Egg in a Ham Shell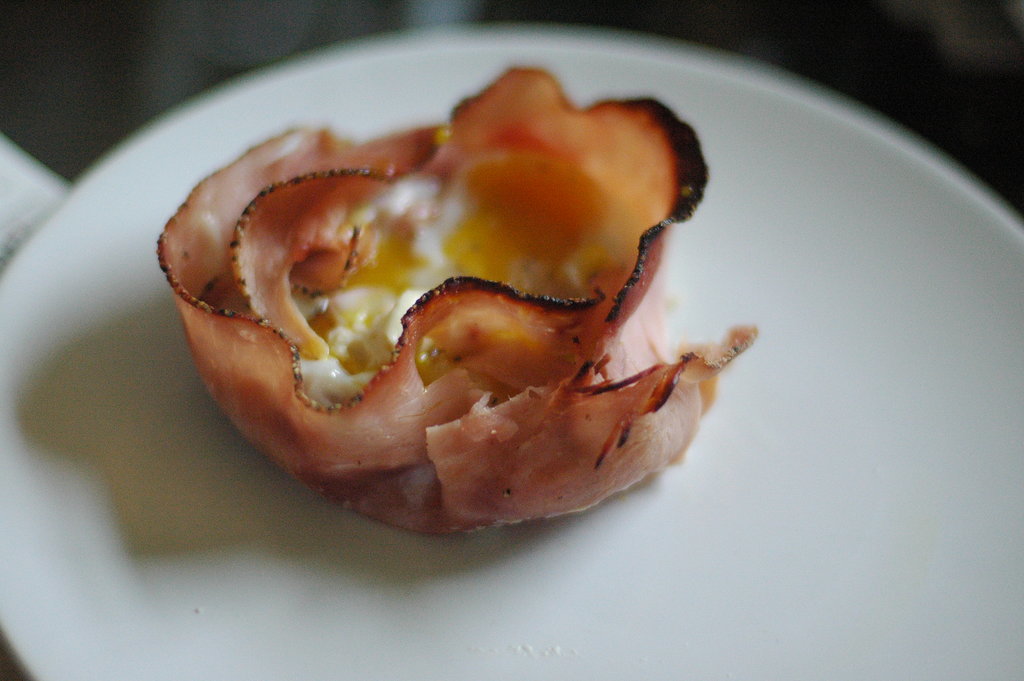 Make Dad's morning with a nod to the book he read you so many times growing up thanks to these supertasty egg and ham cups [9]. Drizzle the cooked eggs with pesto [10] for an extraspecial (and green) touch.
Photo: Lauren Hendrickson
Pancake Lasagna
Don't have time to make several brunch dishes? How about creating a superindulgent all-in-one pancake lasagna [11], featuring layers of cheese, bacon, maple-bacon béchamel, and more.