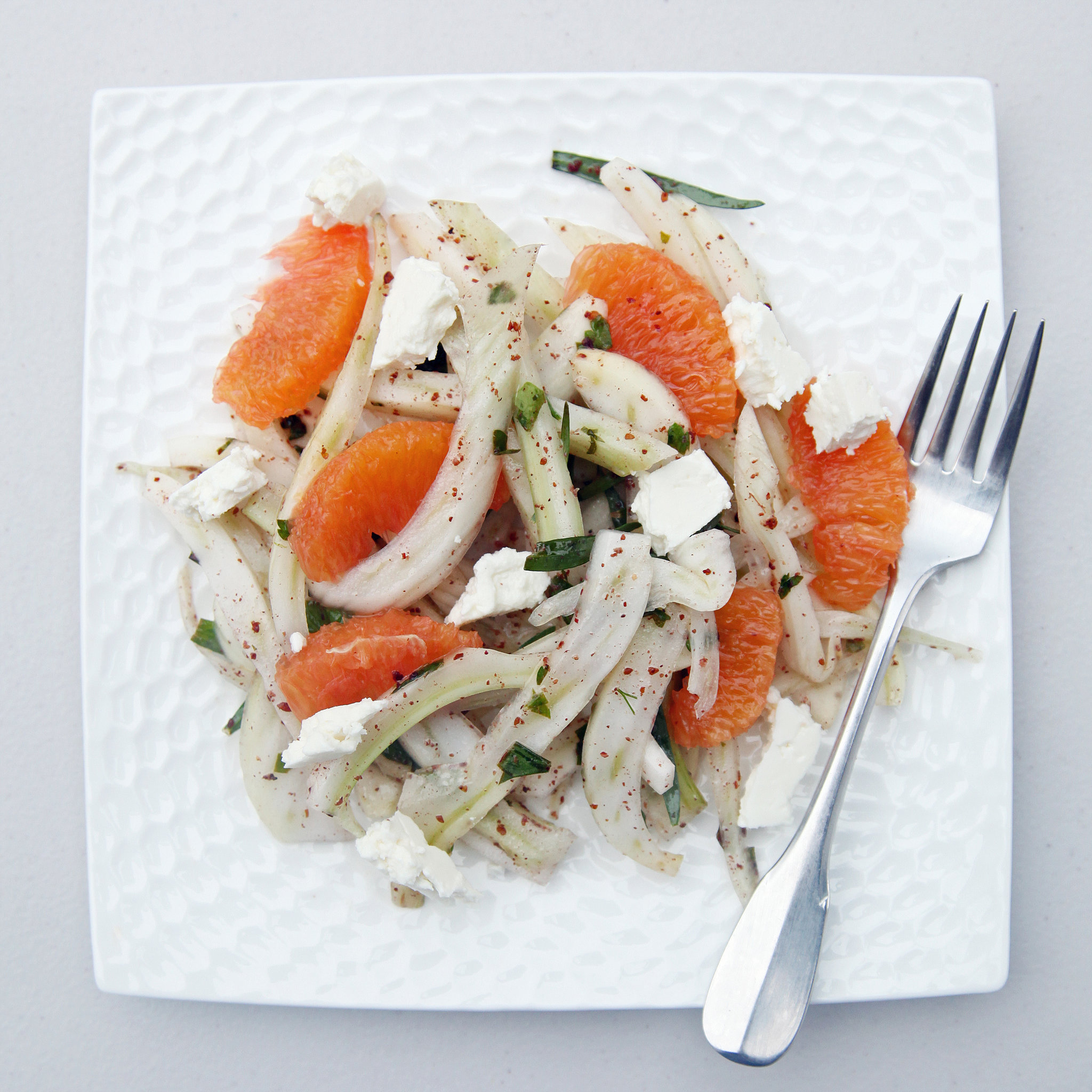 We may be in the thick of cleanse season, but if you're anything like me, you just can't (or rather have zero desire to) give up cheese. Don't get me wrong, I'm not stuffing my face with pimento cheese, cheddar beer soup, and queso — though in a few weeks, all bets are off — instead I'm enjoying bits of creamy dairy goodness in moderation, like in this light and bright fennel salad. Here, a few crumbles of top-notch feta keep this bright and bracing salad squarely in January territory, without taking away the fun.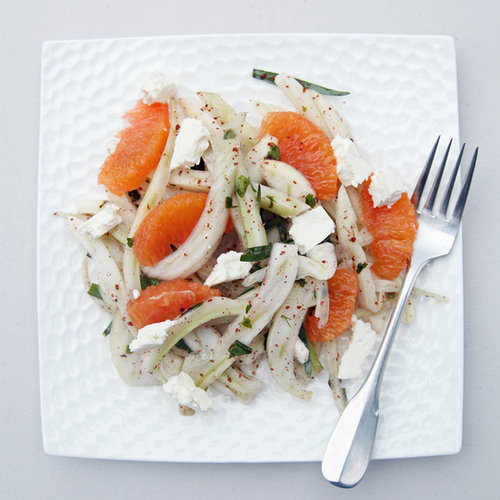 Notes
Pomegranate seeds, supremed grapefruit, or thinly sliced kumquats would all be great substitutes for the orange segments.
Ingredients
1 1/2 tablespoons extra-virgin olive oil
2 teaspoons sumac, plus extra for garnish
Juice of 1 lemon
Kosher salt
4 tablespoons tarragon leaves
2 tablespoons parsley leaves, coarsely chopped
2 medium fennel heads, thinly sliced
2 1/2 ounces feta cheese, sliced
2 oranges, supremed
Directions
In a large mixing bowl, whisk together the olive oil, sumac, lemon juice, and a generous pinch of salt. Add the tarragon and parsley; stir to combine. Toss the fennel with the dressing. Adjust to taste with salt, if needed. (Keep in mind that the feta will add saltiness to the salad.)
Layer the fennel, feta, and citrus segments on individual plates. Sprinkle with sumac, and serve.
Information
Category

Vegetables, Side Dishes, Salads

Yield

4 servings